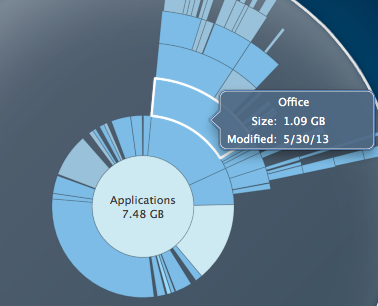 Recently we discovered tips how to get prepared for Mavericks and how to perform startup disk cleanup. This post is about iWork package, that since 10.9 is distributed for free. Free upgrade – that's fine, but unfortunately Apple forgot about something, that takes about one or even two redundant gigabytes in your Applications folder.
Honestly, it is a package of iWork '09 applications. For some reason, when you upgrade to iWork '13, an old set of applications is not deleted by the system. Nevertheless applications icons of Pages, Numbers and Keynote disappear from the Launchpad, the folder with old versions remains.
To delete an unwanted application and clean up precious space in your Mac, you need only go to the Finder to the section "Application" and delete from there iWork '09. And, of course, do not forget to empty your trash.