As some of you know, Boost & Memory in the latest update became Memory Cleaner X.
What changed besides the name you can read here.
Nevertheless, Memory Cleaner X has another feature that will be appreciated by those who use Mac Cleanup Suite. The point is that the lower part of the interface is responsible for synchronizing of all Nektony utilities and displays when they should be used.
Now in details.
Memory Cleaner X features: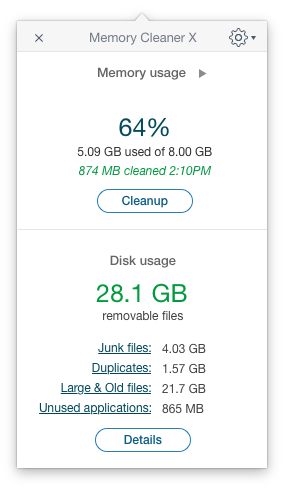 Here is how Memory Cleaner X looks like in the "full-length". The application periodically scans your system and shows how much data you can remove and offers to launch associated program.
If your Mac application is not installed, it offers download it from the App Store. Note: if you download Cleanup Suite (50% off), your quick links to applications will be working as well.