In a recent scan of a drive, we had found another space eater. This time under the gun – sync of iPhone with your Mac.
Here's the point. Every time you connect your iPhone to Mac – these devices are synchronized. iPhone takes off their backups on the Mac in IPA file format (iPhone application). Thus, taking up disk space. And as we know, the era of 1GB-phones has gone. Now many of us have 32 Gb or even 64 Gb models. It is natural that the backups of these phones in today's applications take lots of space. You can convince yourself if you find a folder for this directory.
/Users/<username>/Music/iTunes/iTunes Media/Mobile Applications 
In practice, there are Macs in which the size of the folder is about 80 GB. Here's a screenshot of Disk Expert with the found "space eater":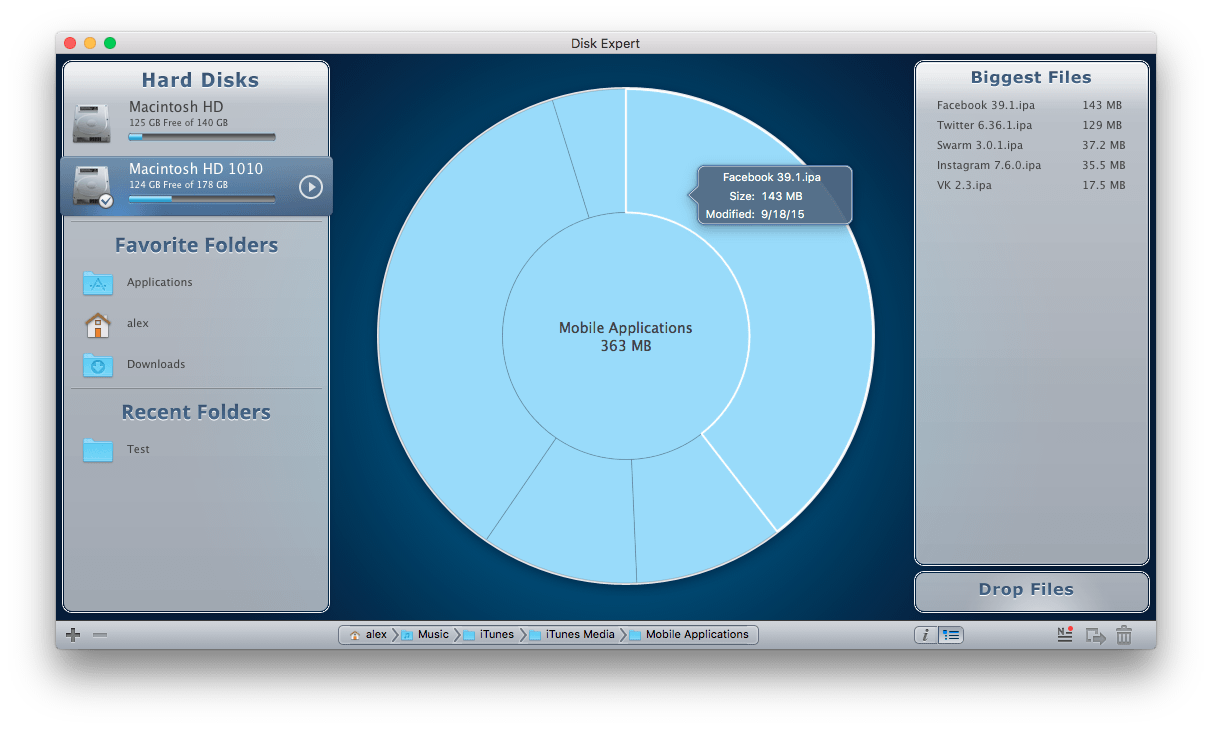 As you can see the size of 363 MB, it would seem as a little apart from the fact that it was formed during 2 weeks of work with the iPhone.
Also, check the directory:
Users/<username>/Library/Application Support/MobileSync
Why?
The reason is a historical one. Previously we installed all the content and applications only via iTunes. By the way, iPhone Jailbreak зукащкьув using .ipa files in this folder.
For reasons of security and preservation of data. Partlyб yes, it does allow you to recover your data quickly and without losses, but the problem hides in a detail that sometimes saving of new backups may occur without deleting old ones. This may clutter your HD.
Is it necessary to delete?
If you feel a lack of space on the hard, then Application Support folder one of the places from which you should start the cleanup process. But first, make sure that all important data stored in another location, and deleted data is not useful.
Explore other articles on this topic.