Disk Expert is a Mac disk usage analyzer that allows you to easily find large and old unused files and get rid of unneeded items taking up your valuable disk space.
For security reasons, Apple requires that you manually grant access to your apps to operate the user`s files. Since Disk Expert analyzes your whole Mac hard drive, you will need to grant Full Disk Access to allow the app to find all service files. After scanning your Macintosh HD you will see the following message: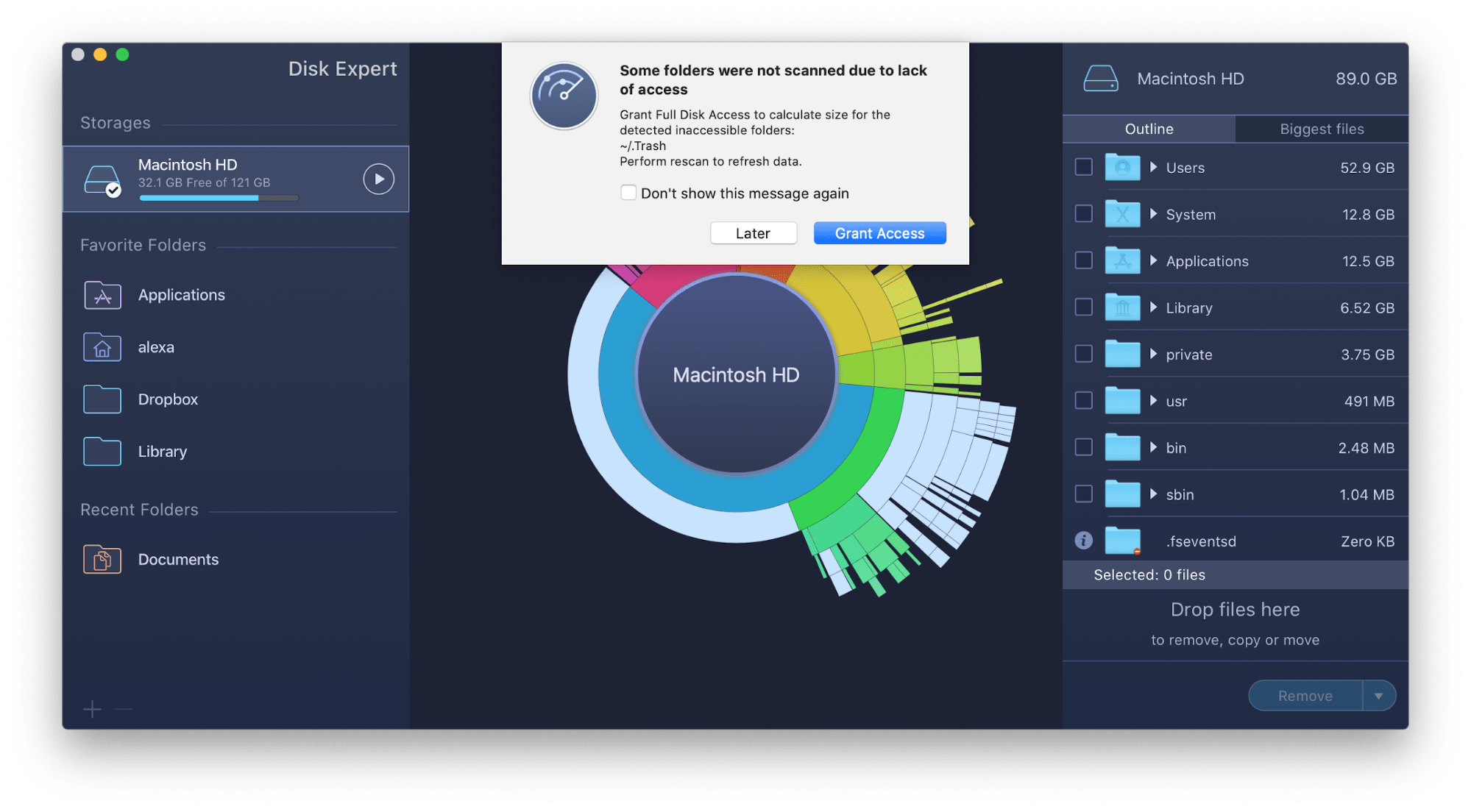 Now, we will explain how to grant access for Disk Expert to your data so as to scan all your folders.
Before we start, note that you can click the Grant Access button and follow the link right in the next pop-up window in the app to open Privacy settings. In this case, skip the first three steps from our guide.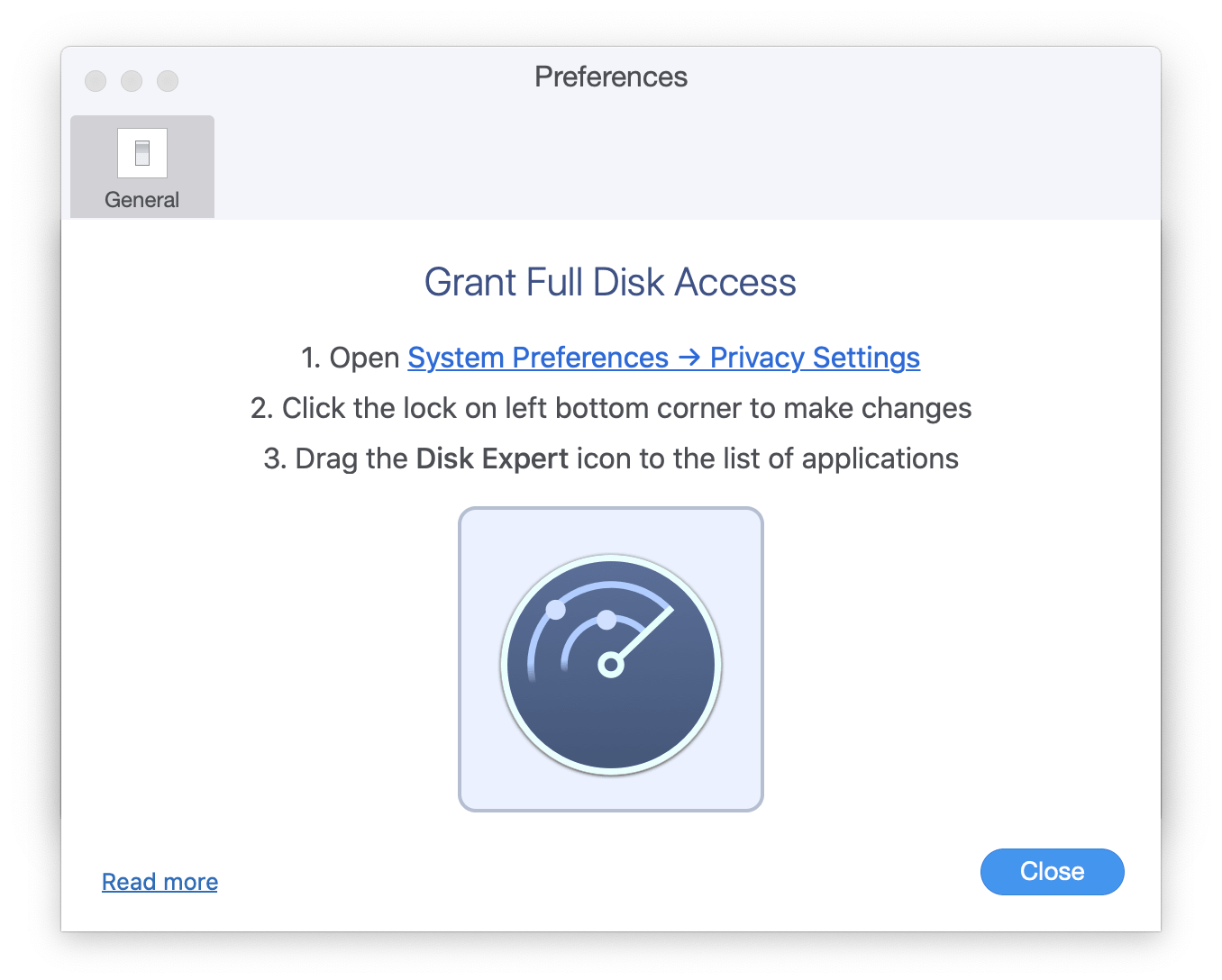 Here is how to grant Full Disk Access to the app:
Open System Preferences and go to Security & Privacy.
Switch to the Privacy tab and scroll down the list of items on the left. Find and select Full Disk Access.
Click the Lock icon in the bottom left corner to make changes. Enter your user password and click Unlock.
Drag and drop Disk Expert o to the list of apps with Full Disk Access. You can also click the Plus "+" button, select the Disk Expert app and add it to this list.
Click the lock again to save the changes.
Note! After making changes in System Preferences you may get a notification that you need to quit the app to save the changes. Click on Quit Now to apply the changes.
Then launch Disk Expert scan your Mac hard drive with Full Disk Access on your computer.
If you have any questions about Disk Expert, contact our support team. We will be happy to assist you.