Duplicate File Remover – Features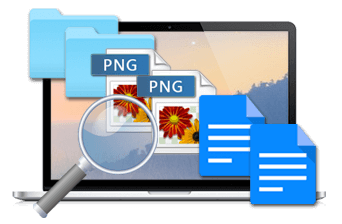 Smart Scanning
The smart search and comparison algorithm works fast in the background, saving your time.

Duplicate Folders
You can quickly select and remove the whole duplicate folder instead of selecting each identical file in this folder.

Similar Folders Merger
Merge Similars by moving or copying the unique files from one folder to another.

Hidden Files Support
The app finds even hidden duplicate files and duplicates in hidden folders.

Quick View
Preview all duplicates in Quick View section or open them right in the Finder.

Auto-Select
If you have lots of duplicates, click the AutoSelect button and let the app do the magic.

Customizable Size
Adjust files of what size you want to scan for duplicates or just rely on the app's automatic  algorithm.

Multiple Items
Simply drag and drop any drive or folder and click to scan them.


Quick Search
Search duplicates by name, size, total size, date, count and path.

Skip Lists
Exclude specific folders, files and extensions from being scanned.

All-Drive Support
Scan any drive volume that you can access from your Finder.
What do users think about Duplicate File Remover
Macmorfe  

Very-very easy to use, does not go just by file name, which is really important to me. It is fun to use!
Brian  

I've just purchased Duplicate File Remover and sent out the link to others, I'm really impressed with the app.
Patrick  

I'm use it for duplicated 'scanned images' and this is superhelpful when I have to organize my images.