Download App Cleaner to delete apps on Mac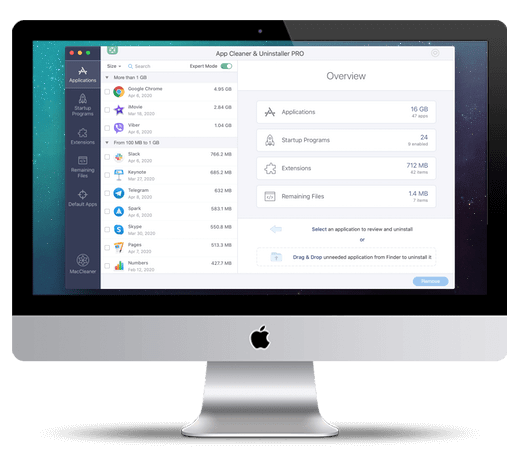 App Cleaner & Uninstaller
App Cleaner is a tool to delete apps on Mac completely and safely.
Disable startup programs.
Manage system and browser extensions.
Uninstall unneeded apps. Remove remains.
Use App Cleaner & Uninstaller to remove applications from Mac or delete only unwanted service files and even Remains – the broken files from previously removed apps.
App Cleaner allows you to manage extensions and disable all unwanted Mac startup programs with just one button click.
Benefits of App Cleaner & Uninstaller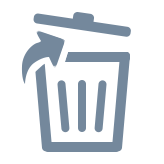 Remove apps
Completely remove applications without leaving any trace.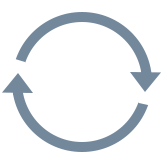 Reset Applications
Delete service files only and launch any application like for the first time.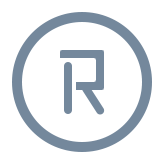 Cleanup Remains
Remove leftovers (broken service files) of apps previously moved to Trash.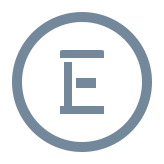 Remove Extensions
Change Mac startup items, hide or disable Launch Agents, install files and other core extensions.
How to delete apps on Mac with App Cleaner & Uninstaller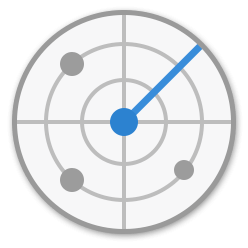 1. Launch App Cleaner
Scan all your apps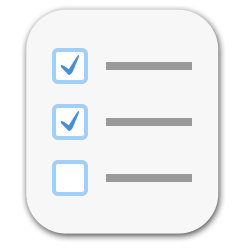 2. Select Unneeded App
Tick checkbox on unneeded one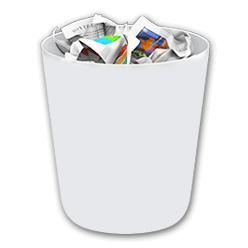 3. Click Remove
Review and confirm removal
Free cleaner tool from Nektony.
Smart, intuitive and efficient solution for Mac cleaning.
Uninstall all unwanted apps and their junk files
The application cleaner helps you to easily remove software from Mac without giving its service files a chance to remain.

Delete Caches
Delete Application Support files
Delete Preference files
Uninstall 1000+ Mac applications
Stop applications that run automatically on Mac startup
A big number of startup programs cause Mac performance to slow down.

Disable unneeded launch agents and system daemons
Turn off or even remove login items
Clean up remaining files – the leftovers of already removed apps
Check your Mac for traces of previously removed apps that remain on the disk when you drag & drop applications to the Trash.

Find and delete all leftovers, remains and broken service files to free up your disk space!
Disable and uninstall Mac system extensions
Operate user and core extensions installed on your Mac.

Remove macOS install files
Remove browser extensions
Clean up Screen savers
Manage Preference Panes
Remove Internet Plugins
Uninstall Mac Widgets
App Cleaner & Uninstaller supports more than 1000 applications for complete removal.
Use the program for correct and safe removal applications from your Mac.
Download App Cleaner.
Multiple languages support
English
Spanish
German
French
Japanese
Chinese
Russian
Compatibility: OS X 10.10 or later
Rating





/ 4.7
App Cleaner & Uninstaller Overview Video