Memory Monitor allows you to set up an automatic optimizing of your inactive memory. To enable this function you will need to change the settings. In the right upper corner click the Settings icon → go to Preferences → and tick "Optimize memory automatically".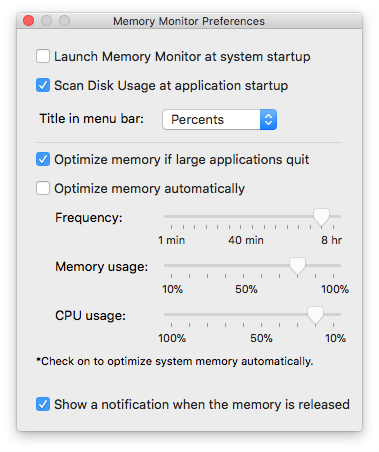 Here, in the preferences window, you can also choose the optimizing frequency of your choice and the scale that will be implemented in optimizing your memory.
The option "Optimize the memory if large applications quit" should be enabled if you use auto-optimizing. It will be useful to everyone who often uses such apps as iMovie, iTunes, MS Word, Excel, and others.