Phone Cleaner – User Guide for Mac
How to Clear Files on your iPhone that Have Duplicates on your Mac
Apart from similar photos, which look the same but are NOT absolutely identical, you may have duplicate media files on your iPhone that you have already transferred to your Mac. When it comes to duplicates, it means that these files have identical data and they are just copies. Once you have copies of iPhone files on your Mac, you can delete them if you want to free up storage space on your iPhone.
To find and remove photos and videos from iPhone storage that are present on your Mac as well, you first need to download the Mac version of the app from the App Store.
Launch Phone Cleaner on your iPhone and Mac. Make sure that Wi-Fi is enabled and both devices are connected to the same network.
Press "Find Duplicates" on either of your devices.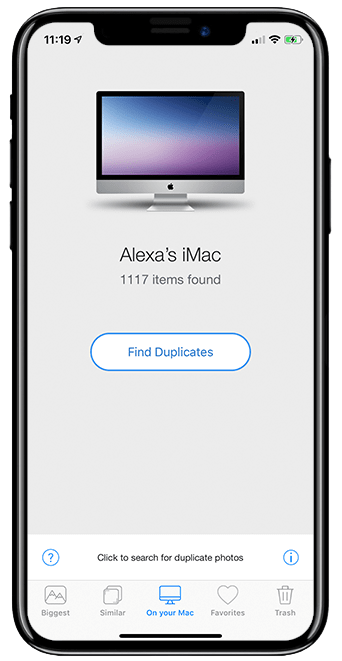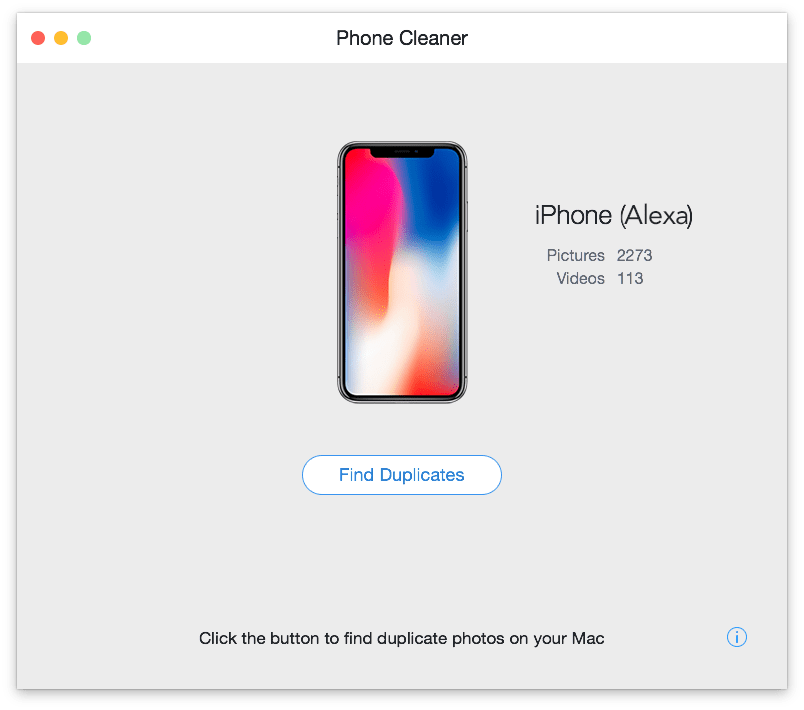 3. You may have several Mac computers or iOS devices connected to the same Wi-Fi. If you run Phone Cleaner on multiple devices, your iPhone will display all of the connected devices. Just select the device to which you want to connect your Mac or iPhone/iPad.
4. Then accept the connection request of Phone Cleaner on your Mac.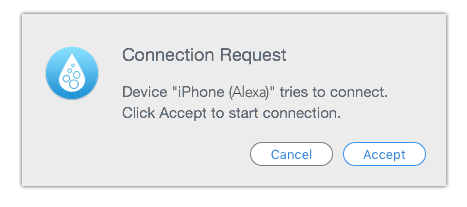 5. Phone Cleaner will start scanning photo storage areas on your Mac and iPhone to find duplicates. It will take some time, depending on the size of your storage. Once the scan is completed, Phone Cleaner will display the list of duplicate photos and videos.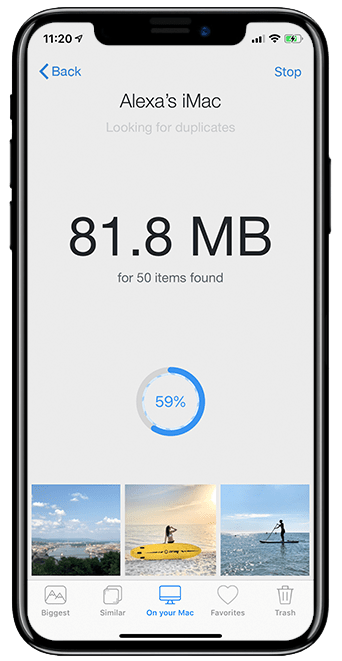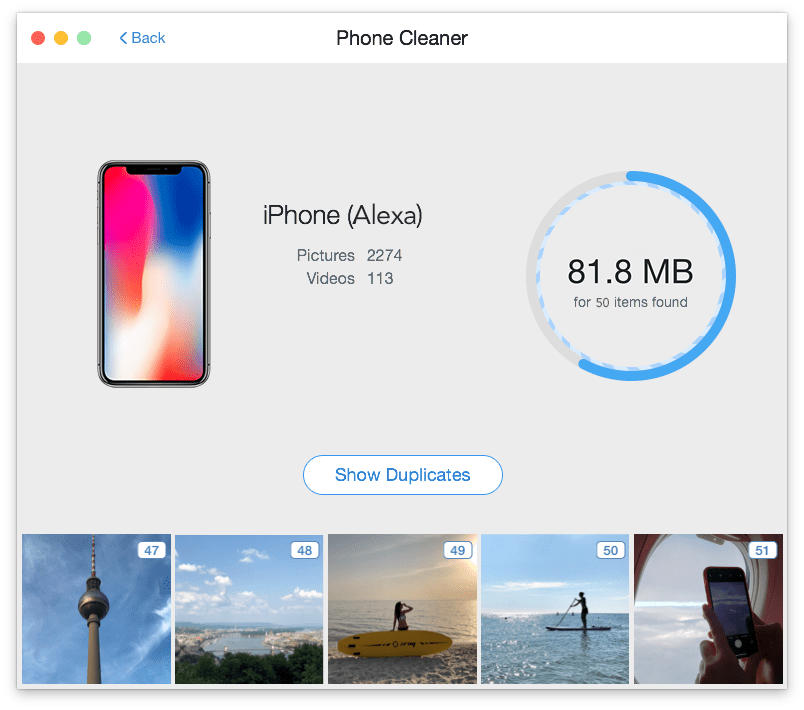 6. Now select and remove the images you want to delete. Also, you can use such features like Select All items and Image Preview (by pressing on an image with select mode off). And finally, please note that Phone Cleaner deletes images from the iOS device ONLY.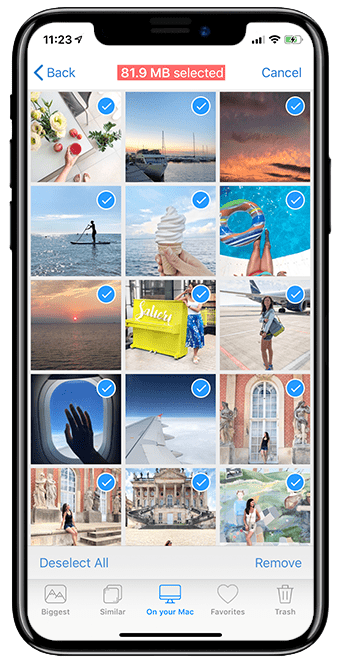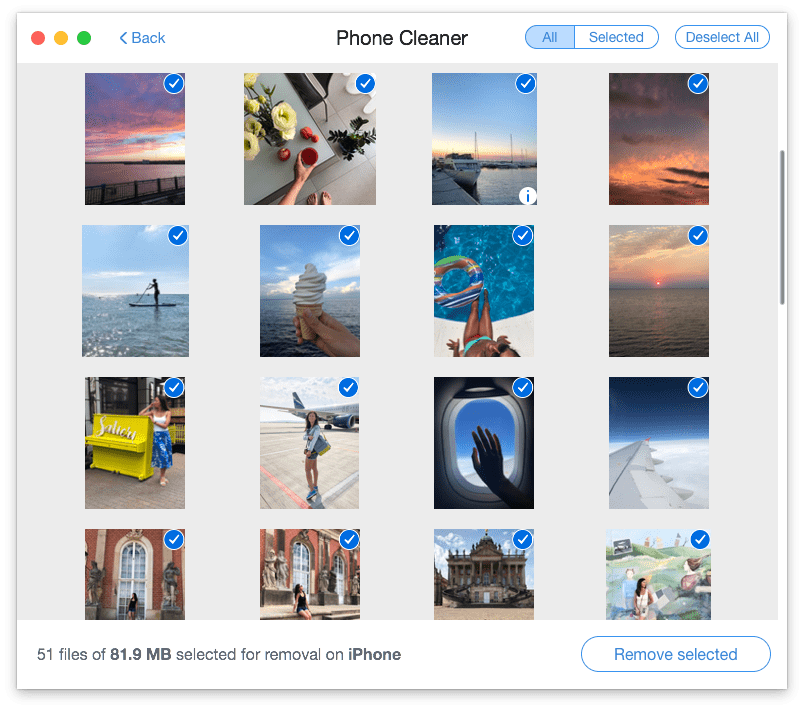 ---