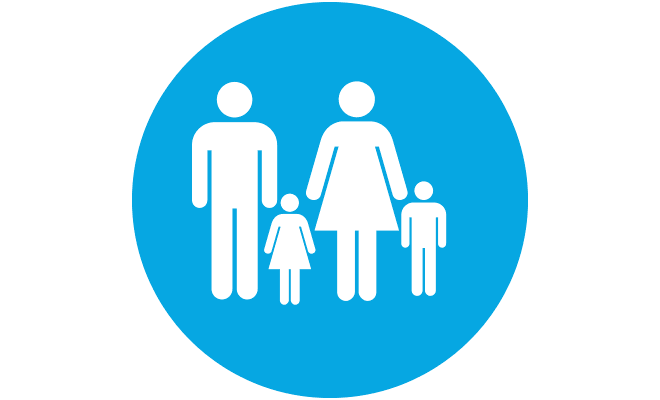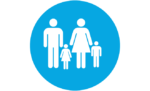 Family Sharing is the App Store option that allows the iOS and macOS devices users to share their purchases, including iTunes music, applications, and any other content. Imagine that you are using iCloud Family Sharing and your wife or husband has a MacBook, and you want to install the software you bought on the second laptop as well. Actually, according to Apple, you can share this app with up to five members of your family. However, it does not always mean that another person can get the application for free. Family Sharing does not work with In-App purchases. This means that Apple requires the purchase of a Pro version of an application for the second device also.
We realize that this may present a difficult challenge for customers. Because of this, we decided to write an explanation about the Family Sharing option in the App Store, detailing when the option works and when does not.
---
Why does Family Sharing not work in certain situations?
The app purchases can be shared across all members of the Family Sharing group. However, according to Apple Support, Family Sharing does not extend to In-App purchases.  
Each Apple ID will need to purchase an application separately. Read more about Family Sharing at Apple website.
Yes, the App Store caption seems to be confusing. Initially, the Family Sharing option was enabled by Apple by default. So when developers created the account in the App Store and the Paid Applications Agreement was enacted, Family Sharing was automatically activated for all apps associated with the membership. Later, Apple does not allow the ability to disable the option. It is impossible to deactivate Family Sharing for a single application.
Thus, Family Sharing does not work with Duplicate File Finder, as it supports In-App purchases.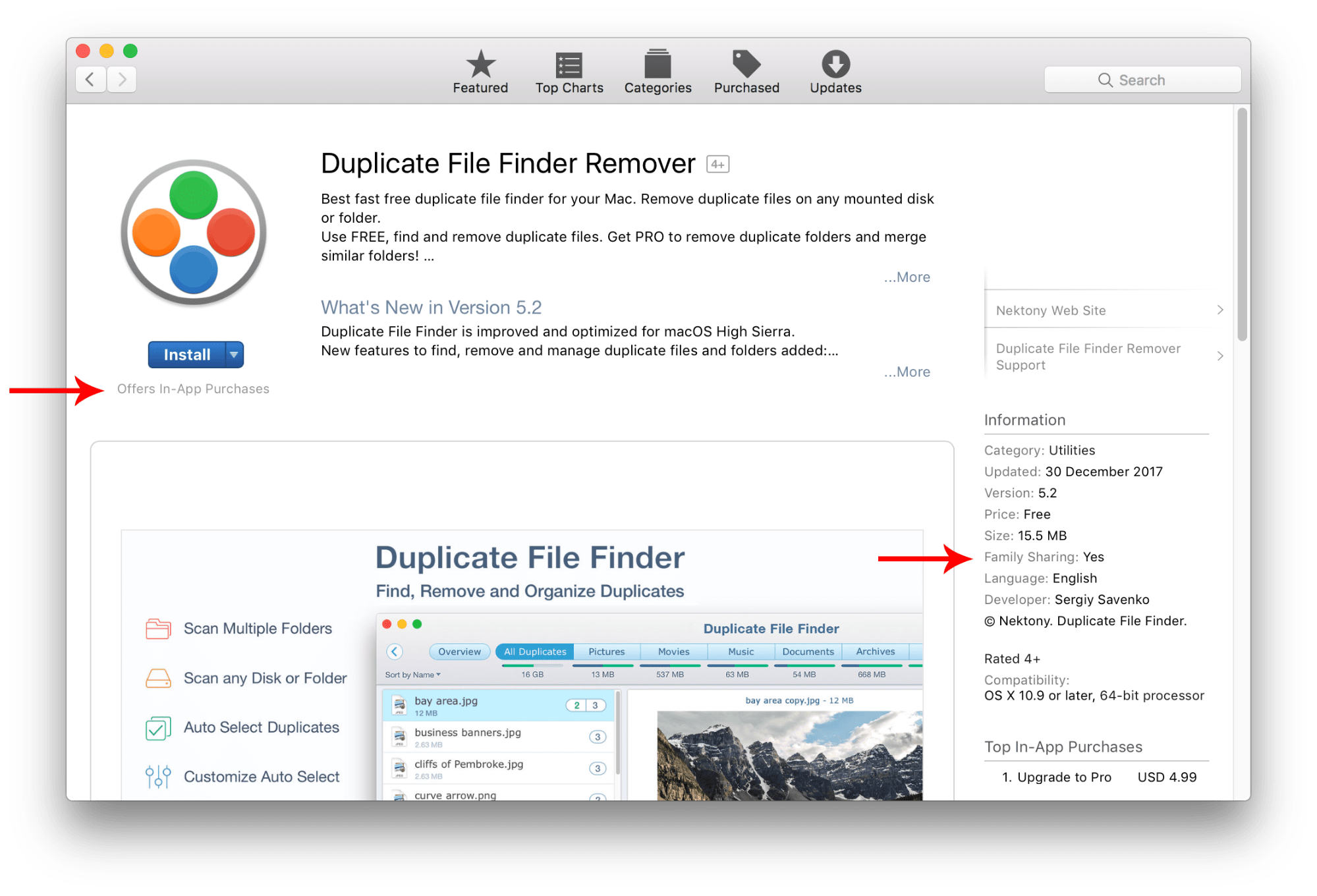 Please check the list of available Family Sharing apps by Nektony:
We hope that we have answered all of your questions about Family Sharing. If you still have questions regarding the Nektony's apps, don't hesitate to ask us. You can contact us directly at [email protected]. We will be happy to assist you.
---
Articles you may be interested in: