Portrait photographers learn the art of relaxing their subjects and helping them feel at ease; in the case of food photography, this process is a bit easier. But that doesn't mean you should just photograph food without trying to give it a little charm. The more time you spend preparing to photograph your food, the less time it will take to get cute food pictures.
In this article, we have collected a number of photography tricks for food, which will definitely help you take great food pictures.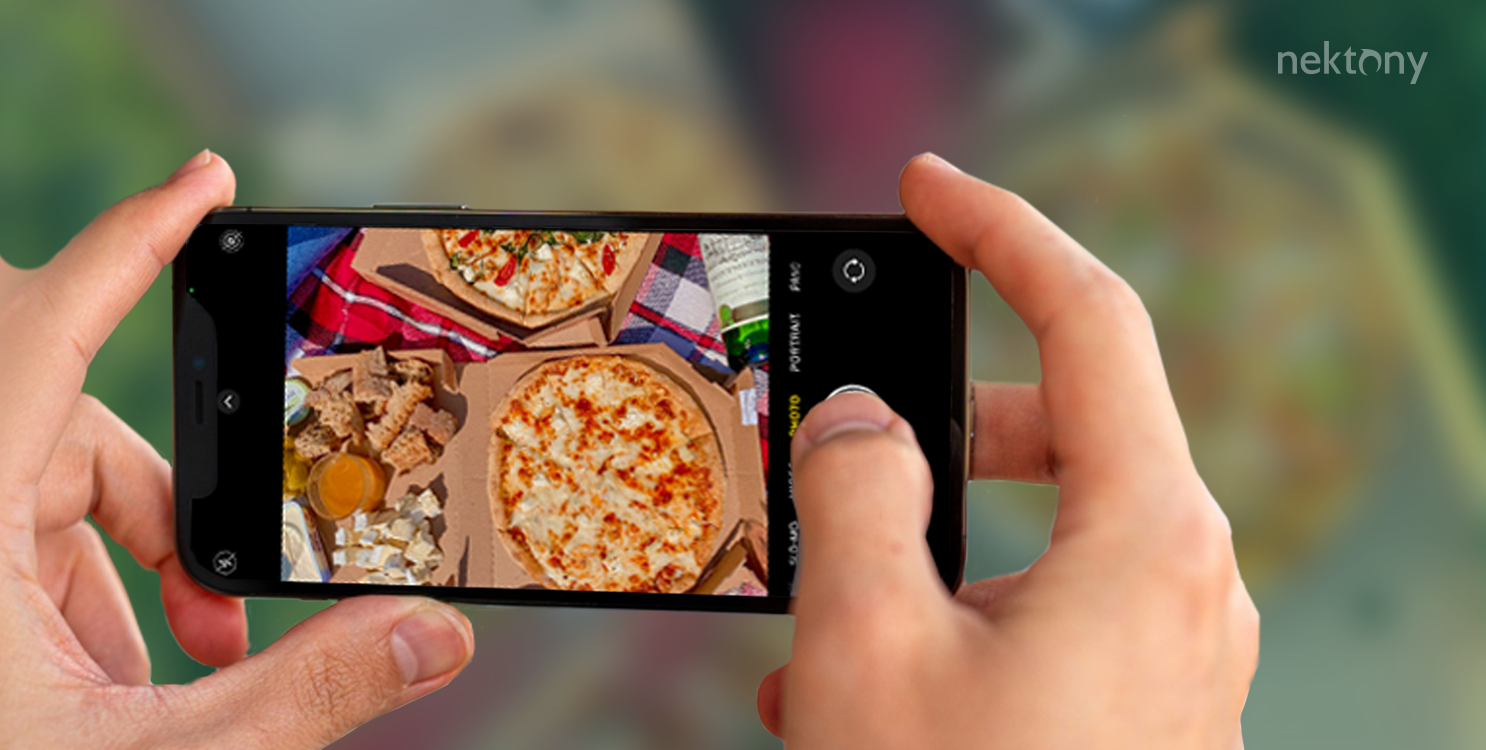 Contents:
Get a free
Phone Cleaner for Media Files
, which allows you to free up iPhone storage in minutes. The app finds duplicate and similar pictures and the list of the largest media files.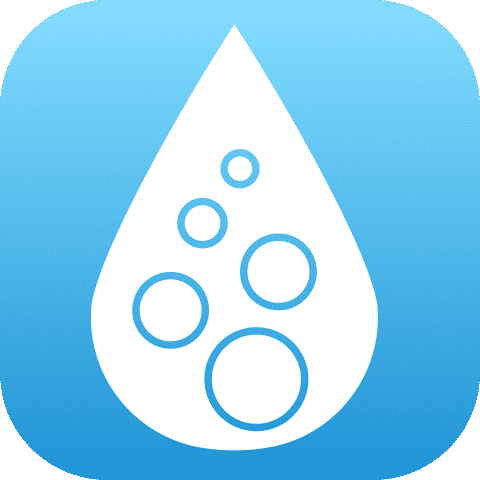 Phone Cleaner for Media Files
---
Tips on how to take perfect food pictures
#1 Find a location with good natural light
Nothing brightens food photography like natural light. Ideally, you'll shoot on a sunny day, but weather is unpredictable. You may not be lucky, though, so it is important to learn how to work in different weather conditions.
You can always simulate daylight in your studio or even your kitchen. All you need is a light diffuser or softbox. One good light source is enough for food photography. To get an idea of ​​what kind of shots come from these lighting conditions, we recommend you to take some test shots.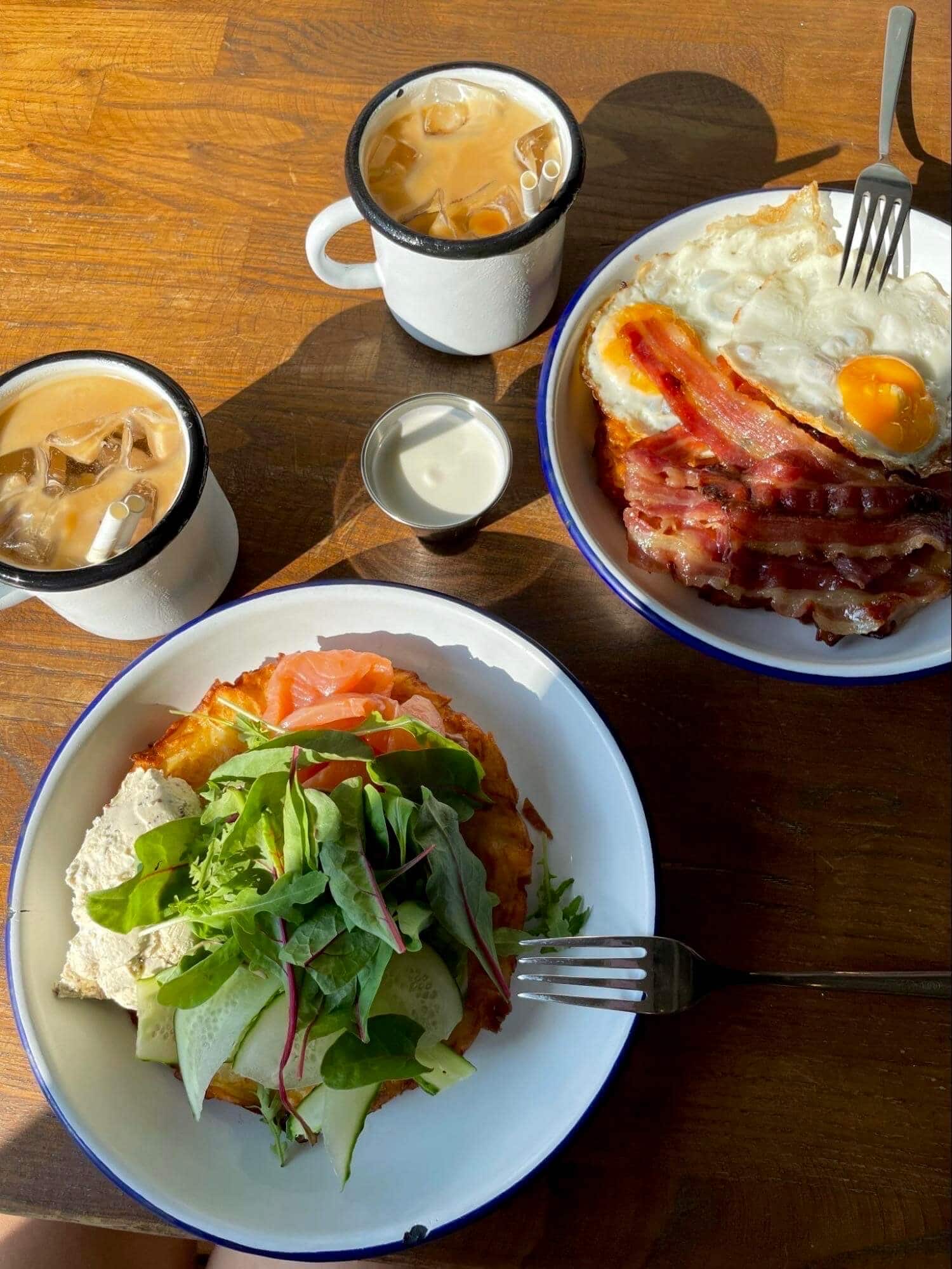 #2 Use a tripod when shooting food
Get a tripod and set it in the desired position. Then check how good the position is in terms of the idea of ​​the shot and the lighting conditions. The problem is, when you shoot in low light, even the slightest camera movement or hand touch can blur your photos. Therefore, it is worth deciding on the position and settings of the camera when you're preparing the composition.
If you don't have a tripod, try to find something stable. Use a timer or remote control to minimize movement. If you take these details into account in advance, you can avoid many bad pictures and save time.
#3 Use the kitchen as a place to experiment
The next important tip after lighting is to serve the food beautifully. A variety of textures, colors and decorations can be found in the kitchen. In general, you could experiment with compositions in food photography for hours. Use this opportunity to show your creativity.
You can use everyday kitchen items to create complex compositions. For example, towels and other textiles are great for backgrounds, spices can create artistic clutter, fresh vegetables add brightness to a picture, and cutlery can serve as decor.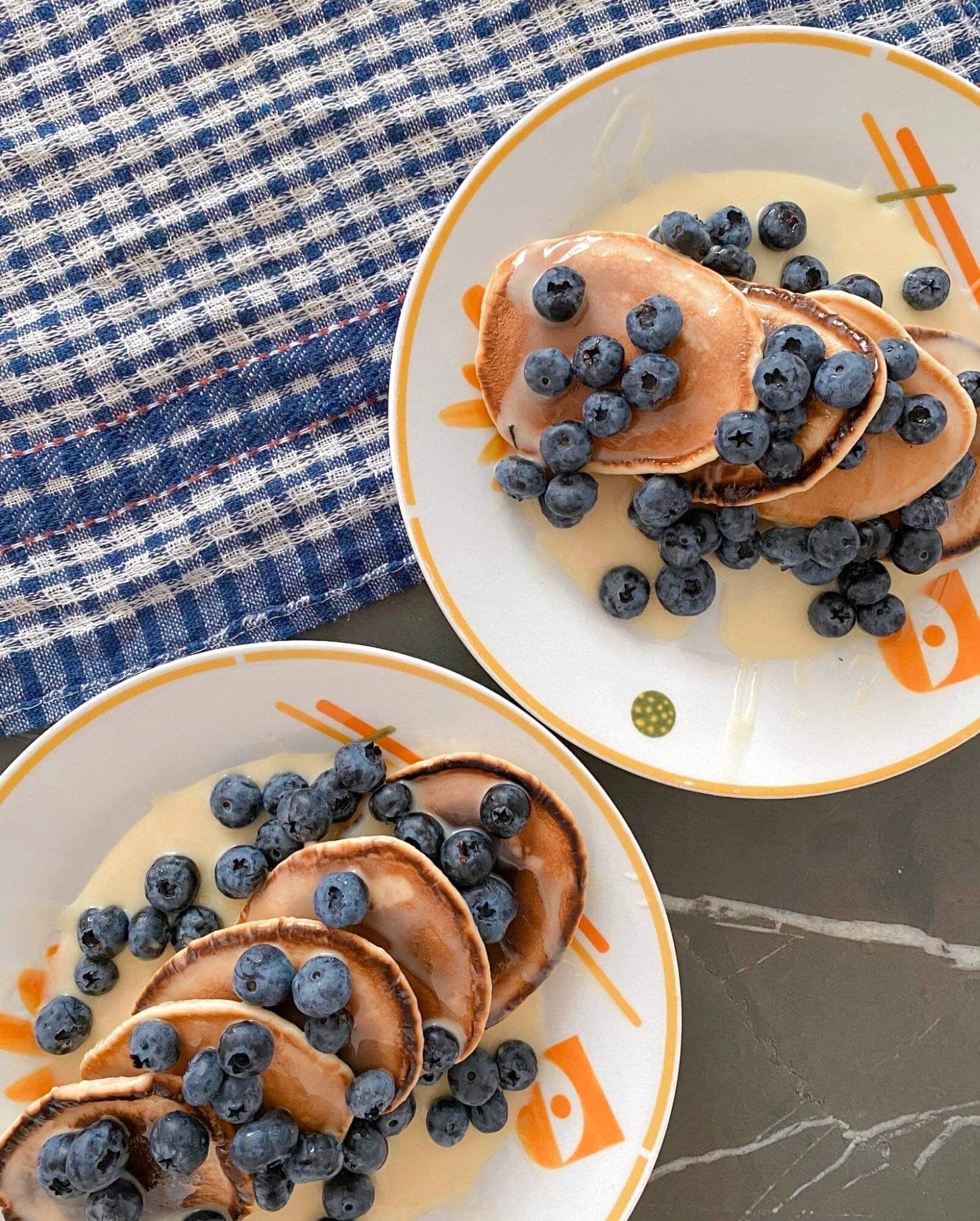 #4 Look for contrasts with backgrounds
Sometimes, white on white is visually stunning, but shots with contrast can also be highly impressive. Keep in mind that foods and plates that aren't brightly colored look better against a dark background, while bright dishes are best combined with a white background.
#5 Use simple crockery and cutlery
Chinese porcelain and chic tablecloths are fine on their own, but, if you use them to photograph food, they will visually draw attention to themselves and not to the food. Plain plates in classic colours will ensure that the food is the star of the frame.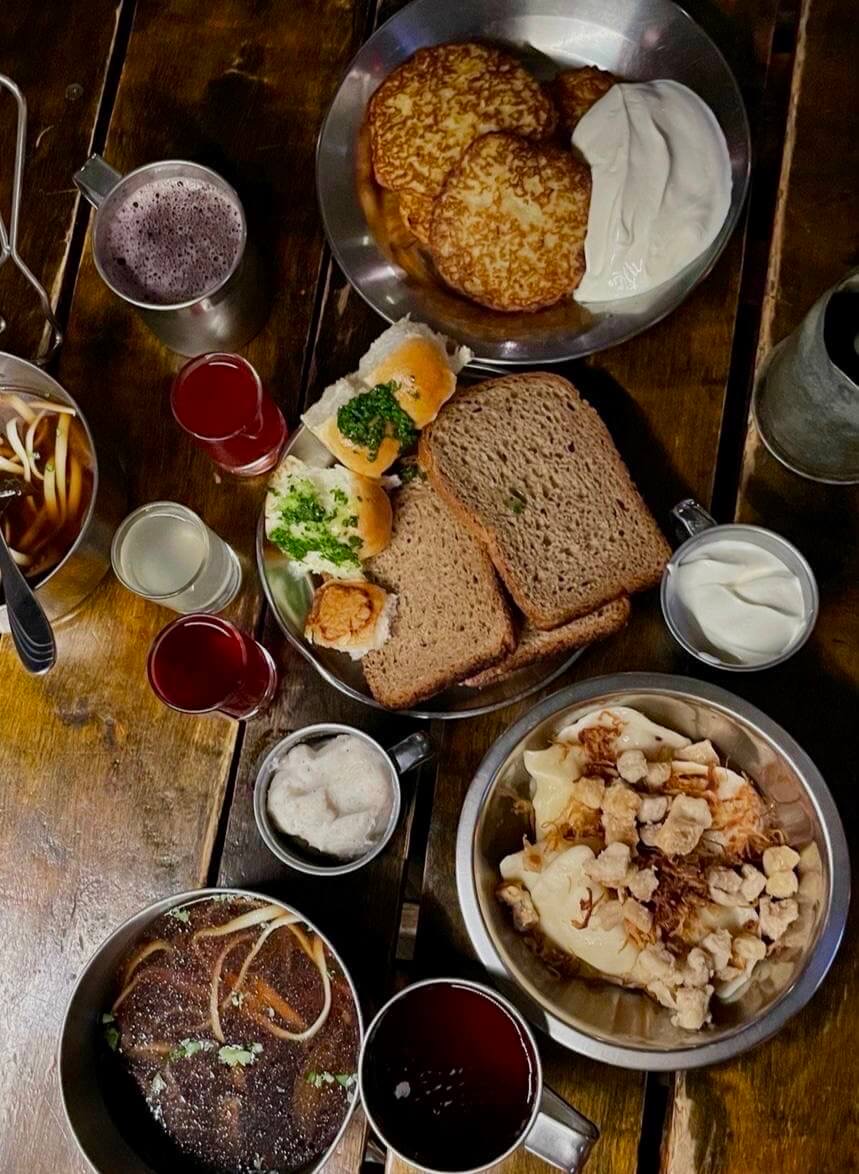 #6 Let your food look natural
Don't lay out your food in a perfect arrangement; letting it look naturally chaotic will give your photos more life.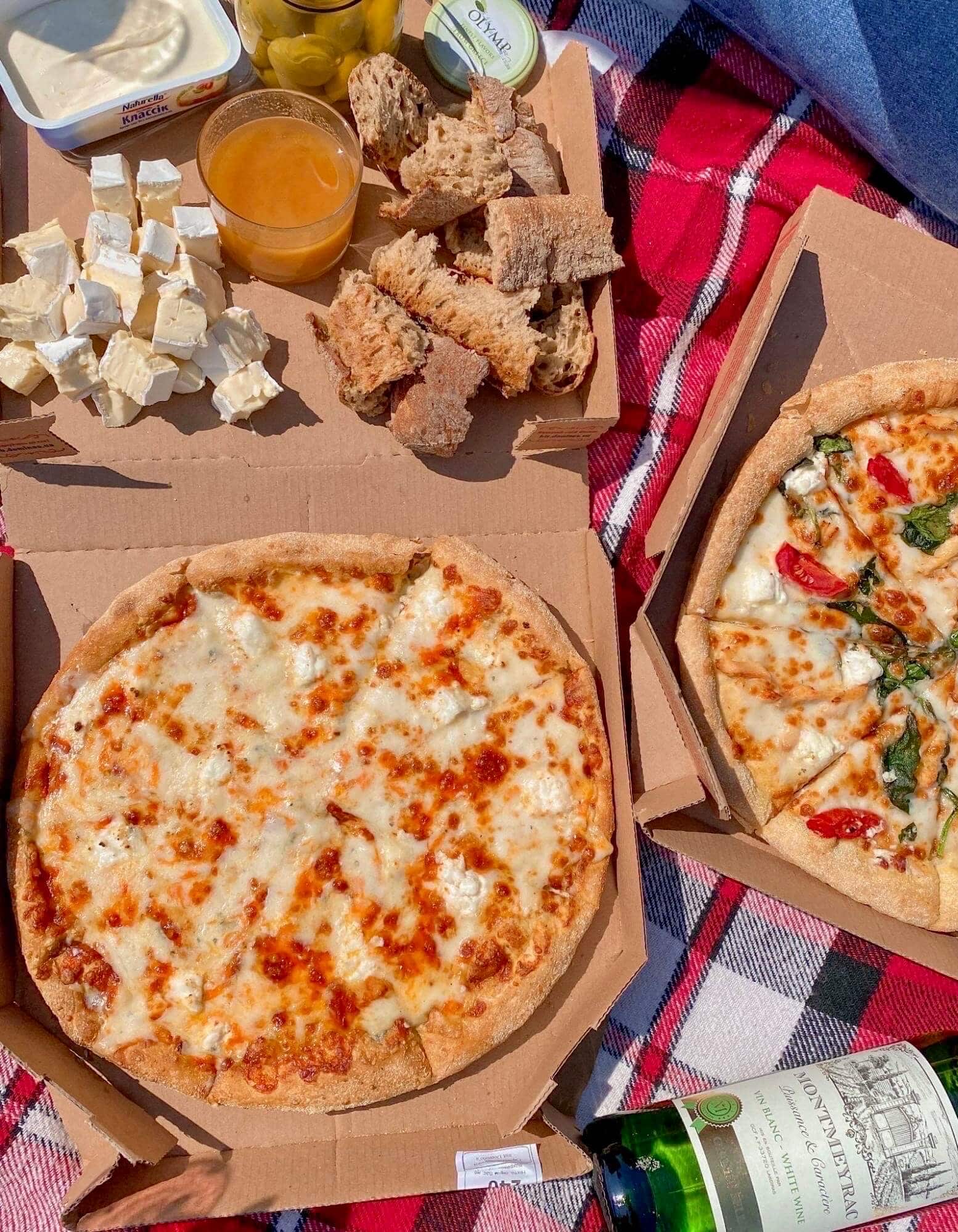 ---
How do photographers make food look good?
Just like other kinds of photographers, food stylists also have their own tricks for quickly and easily ensuring the food looks its best before shooting. Here are a few worth remembering:
The fresher the food, the better. This rule is relevant in terms of both taste and appearance.
Make sure the saucers and cutlery are really clean. Food stains on the tablecloth (or anywhere they shouldn't be) can also ruin photos.
You can put some oil on hot food to make it look fresher in photos, especially if it has been idle for a while.
All greens will look greener and fresher if you put them in ice water for a few minutes before shooting. Remember to shake off the water before shooting.
You should undercook food, which will make it look fresher in the photos.
Do not add too much dressing to the salad, as it can make the salad look mushy.
---
Useful photography software
We have collected not only the most popular photography editing softwares but also applications that are helpful for all photographers.
When trying to get the best shot, we usually take multiple pics of the same subject. As a result, there are tons of similar photos in our Photo Library. Moreover, when we get to the stage of photo editing, we create many copies at different stages of that process, clogging up the memory of our computer even more. Ultimately, we only need certain photos from that set of similar and duplicate pics.
Duplicate File Finder is a special tool that can easily find and remove duplicate files on a Mac. The application supports all types of file extensions. It can help you to find both duplicate and similar images. This software is especially useful for users who have tons of photos on a Mac and/or external storage.
Pixelmator
This is a powerful graphics editor positioned as a replacement for the bulky and inconvenient Photoshop interface. Pixelmator allows you to do almost everything the same as the other program, but in a much easier and more convenient way. Layers, masks, painting, color grading, effects – you have literally everything at your disposal. The Pro version features a single-window interface and provides even more professional-oriented features.
Luminar
A dedicated photo editing solution that many professionals already prefer over Adobe Lightroom. Luminar offers a whole range of tools, including various presets, AI filters, noise removal, and more. The application has a user-friendly interface that simplifies interaction with the tools, automatically adjusting to the user's style of work.
Fotor Photo Editor
A free photo editor for ordinary users, with which you can easily process your photos, making them more attractive. Fotor contains a huge number of tools for all occasions. Among them are cropping, color correction, filters, frames, and blurring, as well as wrinkle removal and other retouching functions.