Let's face it, with every day, more and more people are communicating through messaging or video calls. We send emails, texts, chats, or set up video calls by texting one another, to agree on the time. Thus, in this article, we will share the most amazing iPhone texting tricks and we will share with you some cool facts and tips about Apple's default internet messaging app called iMessage.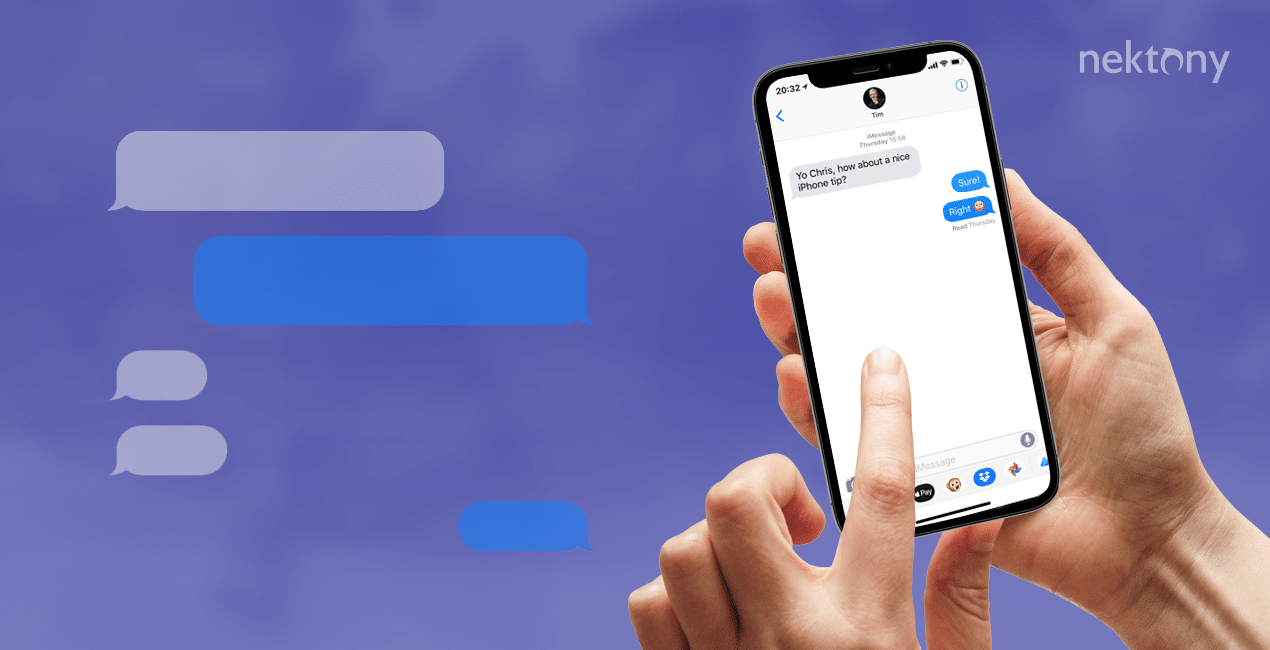 Table of content:
Before we start
Before we start sharing the best iPhone texting tricks, get a great software tool from Nektony called
Phone Cleaner
for Media Files.
Every iPhone user should have this application on his/her devices. When trying to make the best shot, we usually take multiple photos of the same object. As a result, we have tons of similar photos on the iPhone, but there are only one or a couple of photos that we need. Phone Cleaner will help to clean up these similar photos and leave only the best shots on your iPhone. The application is absolutely free to use.
---
How to block text messages on iPhone
Unfortunately, in a world where people are texting all the time, sometimes we get unwanted messages, from scammers, people we do not want to talk to or you received a message that you think was not meant for you. In this part of the article, we will share a quick guide on how to block text messages on iPhone.
Go into the messages app on your iPhone.
Open the conversation with the contact that you want to block.
Tap the number or name on the top.
Tap the info icon.
Tap the info icon again.
Hit that Block the Caller button.