Even a technology expert may not be aware of the seriousness of protecting our private information while on the internet. But there are clear and simple ways of securing your network. If you do not know how to make your Wi-Fi private and how to prevent hacking, this article is for you. Follow our tips.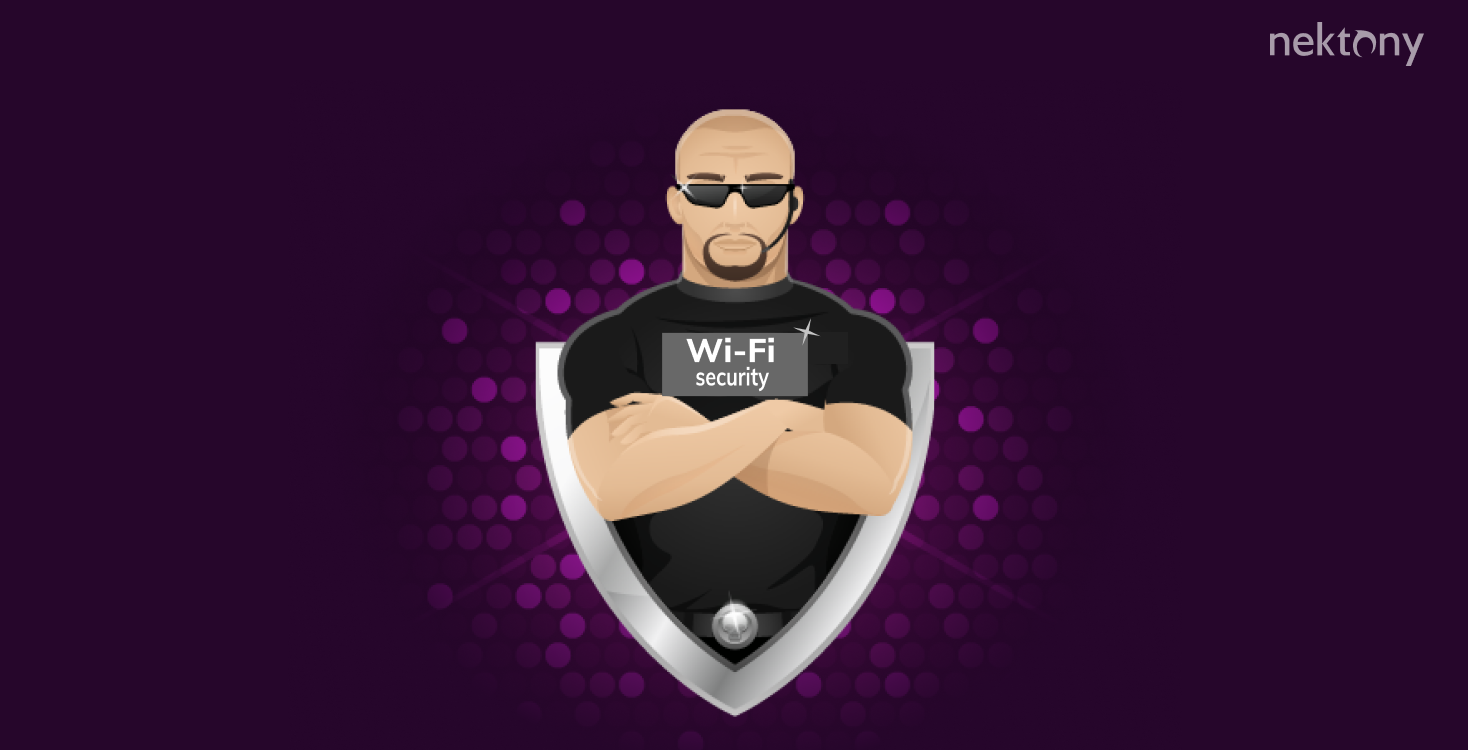 Wireless hacking
Each of us uses Wi-Fi networks regularly in public places – cafes, public transport, shops etc. The number of hotspots grows day by day. We all want to stay connected to the internet and have free Wi-Fi. However, according to the statistics, up to 60% of all open networks are prone to cracking and it can take just two seconds. What can happen?
Installation of malicious software on your device, which allows hackers to see all the information on your computer. No one wants hackers to get their hands on our important documents or photos.
Data theft. All your traffic, logins and passwords can be viewed by the hackers.
If you have not been too concerned about public or home network security, please be aware that the results can be alarming: stolen money from online bank accounts, exposure of your private correspondence in emails or messengers, blocked accounts and other serious intrusions.
How to secure your Wi-Fi
Always verify the details of the public network by its exact name. For example, if you see "Free Starbucks Wi-Fi," ask the staff members the name of the access point.

Turn off your Bluetooth modules, GPS and Wi-Fi when not in use. Avoid automatic connections to the hotspot. Remember, your smartphone or tablet can on its own connect to a free network in the vicinity. So it's better to disable this option.

Never perform banking transactions via free Wi-Fi. Never. But, if you really need to do this, make sure that the web is protected: there should be a lock icon next to the URL address Also, please note that the URL must begin with «https://» instead of «http://».

Use complex and unique passwords. If you have a wireless network at home or you are "distributing" Wi-Fi from your smartphone, choose a strong password to prevent Internet theft. A reliable password must contain at least eight characters, include uppercase and lowercase letters, numbers and special symbols (underscore, dollar or percentage). Moreover, it is recommended to disable the saving of passwords in browsers. Do not enter your username and password in public places where there is video surveillance. Do not use the same password for different accounts, and periodically change your passwords.

Use a VPN-connection. This is the most secure means to private internet access. It protects you from hacking by wireless encryption of all the information about your online activity. This means that by entering any data for VPN, you protect it from agents who are able to intercept personal information. VPN also hides your IP-address, which makes it complicated to find your location. In addition, VPN helps you obtain access to any website which is blocked in your own country. You can access these networks with the help of network security software such as VPN Client, which has a 7-day Free trial.

Use a two-tier authentication. When you sign in to your accounts, in addition to the standard combination of password and login, enable the option to enter the PIN-code, which usually comes to you by SMS to your mobile phone. This will stop hackers from accessing your account, even if they know your password.
Set up the router security
Your router also is an important line of defense against hackers. However, many of the top Wi-Fi routers are easy to hack, so you should set up it accurately.
Disable a possibility to access the router's settings via Wi-Fi and restrict access only through a wired internet. Thus, any changes cannot be made without a physical access.
Hide your network from the public list. Include in your router settings, access MAC-address devices and add in each of your devices manually.
---
Wireless Network Security – Conclusion
There is no a universal method of securing your Wi-Fi. Currently, VPN services are the best at handling this task. Using the Wi-Fi encryption and regular updates of OS installation programs reduces the risk of data theft. Whatever measure you take, we would highly advise you to abandon the use of online banking and other confidential services when you are connected to a public wireless system.