Choose Duplicate File Finder subscription plan
Find and remove unwanted duplicate files, duplicate folders, and even similar photos.

You will receive the license code on email immediately after successful payment.

Your subscription is auto-renewable unless you cancel during the subscription period. You will be notified by mail before the renewal charge date. You can cancel your subscription and change the payment method at any time.
One-time purchase

Minor updates & bug fixes for free. Major upgrades at additional cost.

One-time purchase means getting a license that you can use forever. Security updates, bug fixes and other minor updates are for free. Major upgrades come at additional upgrade cost.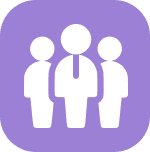 Corporate Discount
For buying more than 5 licenses we offer special prices.