Get Duplicate File Finder to organize duplicates on Mac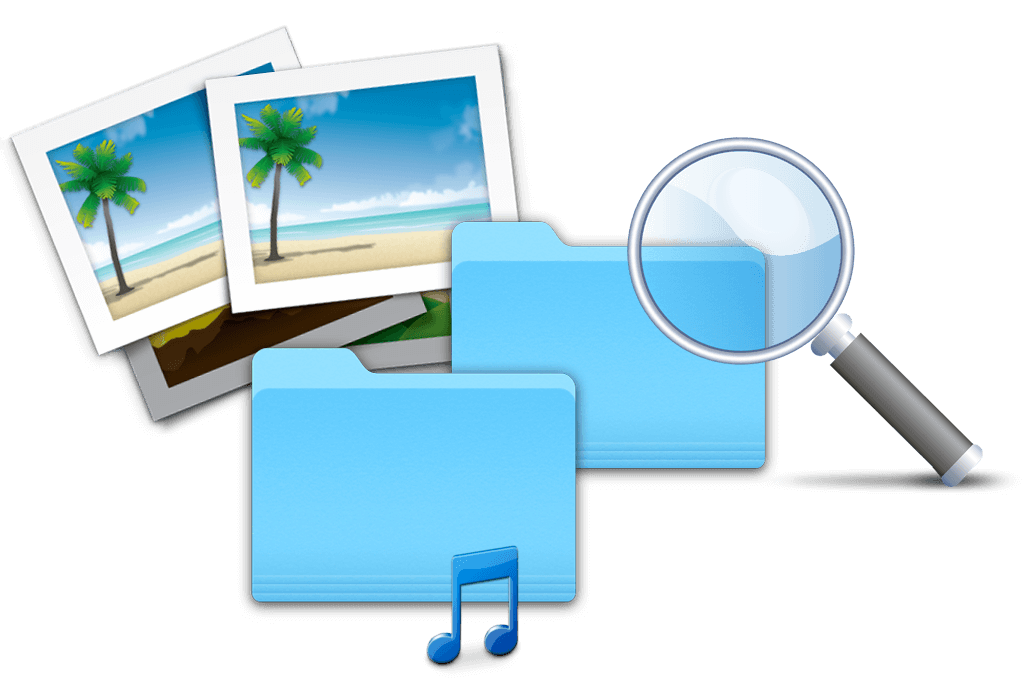 Duplicate File Finder
Get more free disk space by removing unnecessary duplicate files, folders and similar photos on Mac
Get Free from the App Store
Find Duplicate Files on Mac in 3 Easy Steps
Free up your disk space by removing unneeded files copies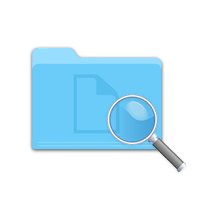 STEP 1
Scan folders or drives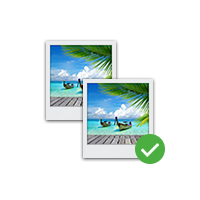 STEP 2
Select duplicates found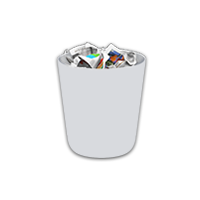 STEP 3
Remove unneeded duplicates
Duplicate File Finder works with images, videos, music, documents, folders – and a whole lot more.
This duplicate cleaner allows you to find duplicate files from Photos, Dropbox, Google Drive and other external storages.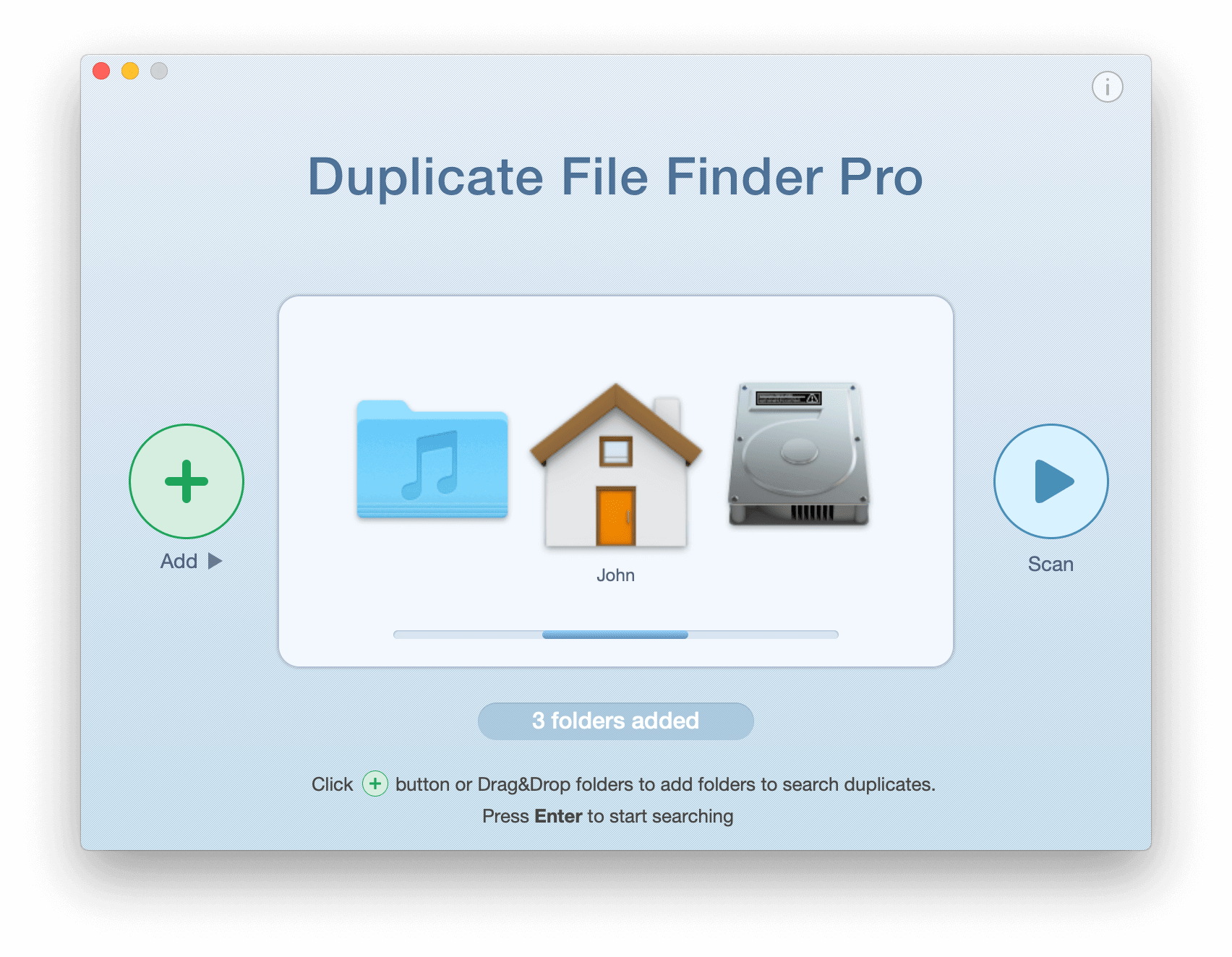 1. Scan any type of disk drives and folders
Choose the drives or the folders you want to scan. You can specify the file extension types or even the minimal size of the files to be scanned. It will take less than a minute to find and show your duplicate files and folders.
2. Find unneeded duplicate files and folders
Preview duplicate files all together or by groups and select unneeded copies. Use the Auto Select button to quickly complete the task as never before or specify folders for duplicates removal with the Select files in Folder option.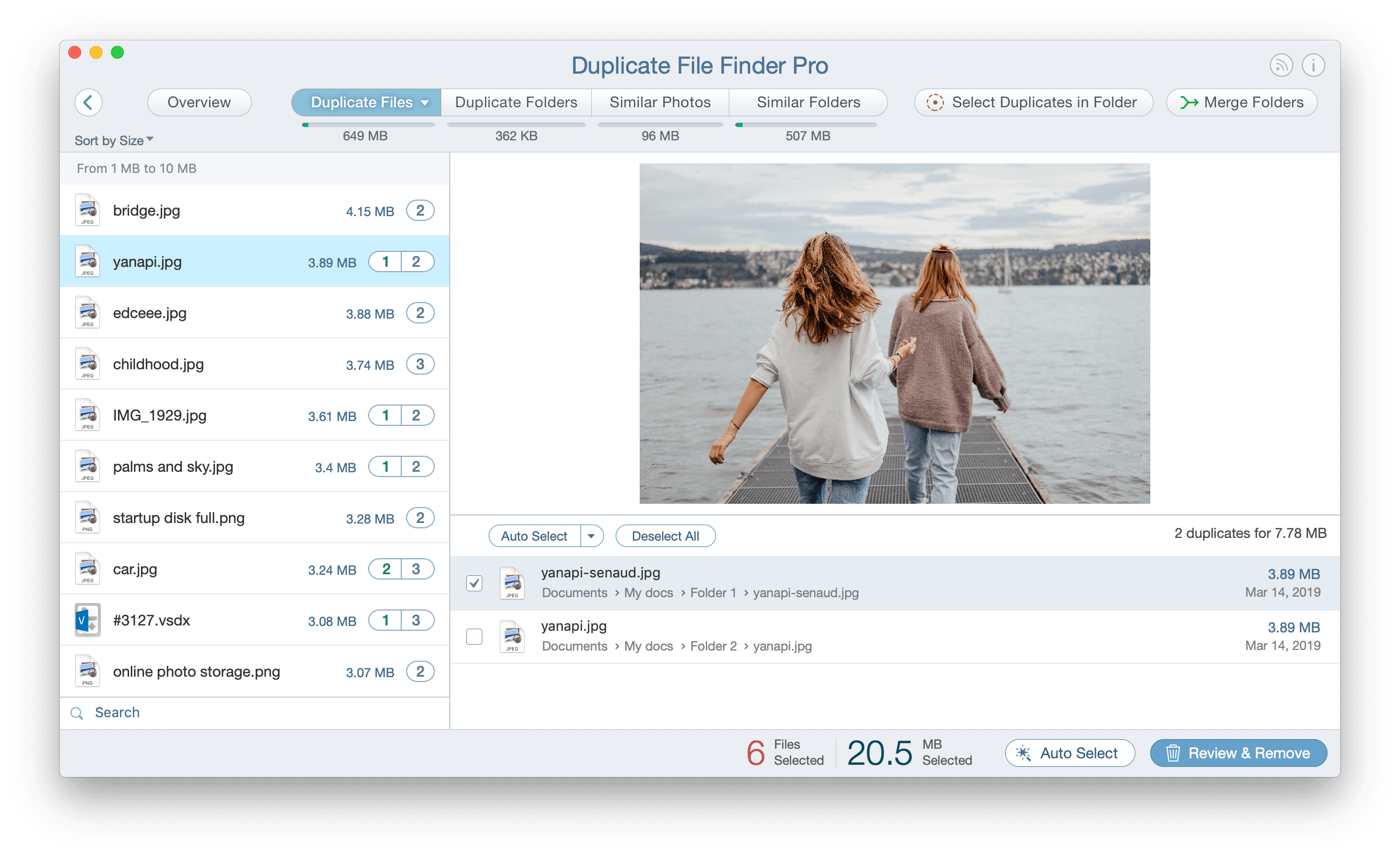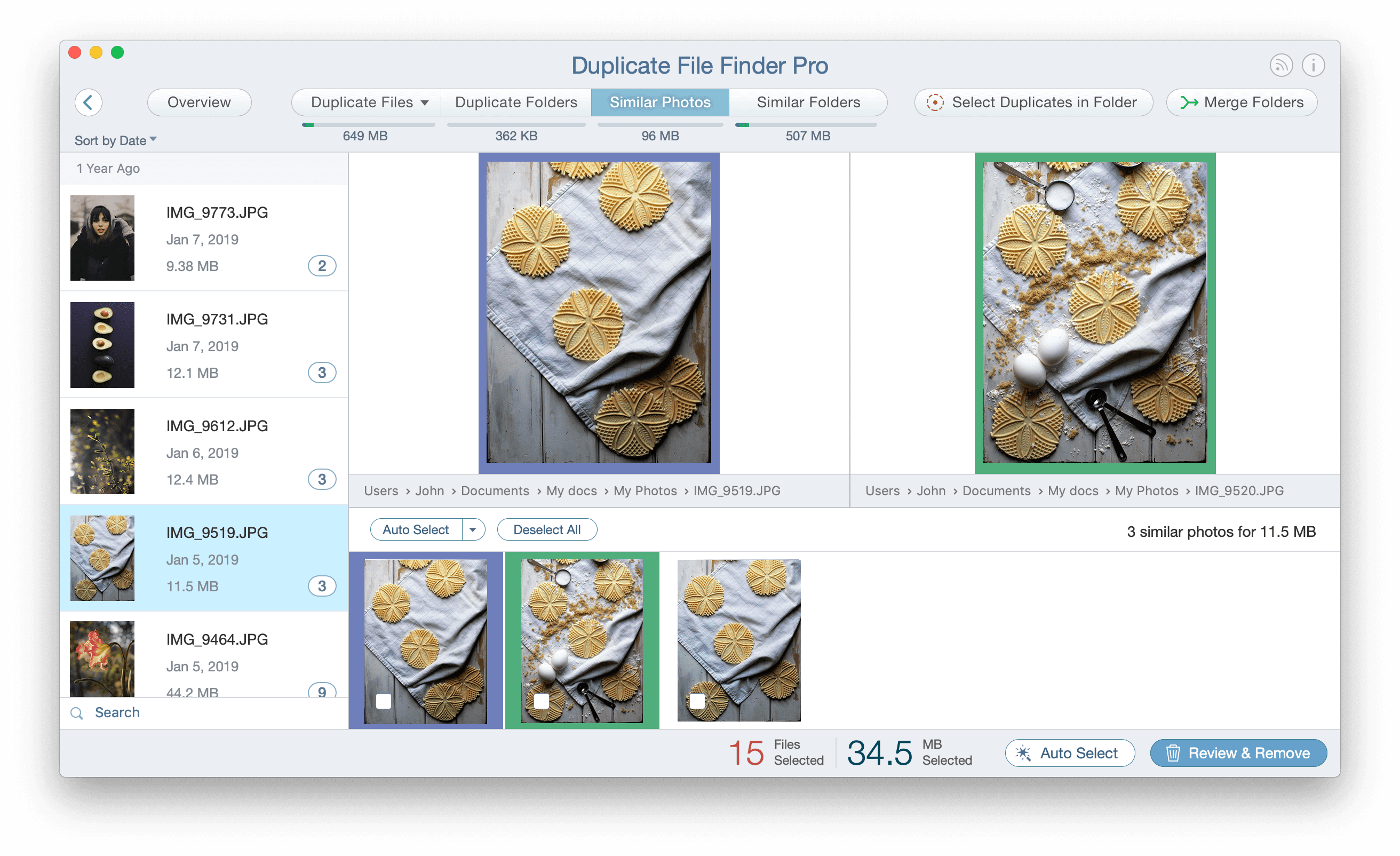 3. Detect groups of useless similar photos
Find not only absolutely duplicate pictures but similar-looking photos as well. Easily compare similar pics and manually choose only the best ones you want to keep. Save time by using the option of automatically selecting one photo in each group of pics.
4. Organize your files by merging folders
Tidy up the mess of duplicates, located even in deeply nested folders. Just select the source and destination folders and Duplicate File Finder will move or copy files from one folder to another. You can even set Finder color tags for the merged files.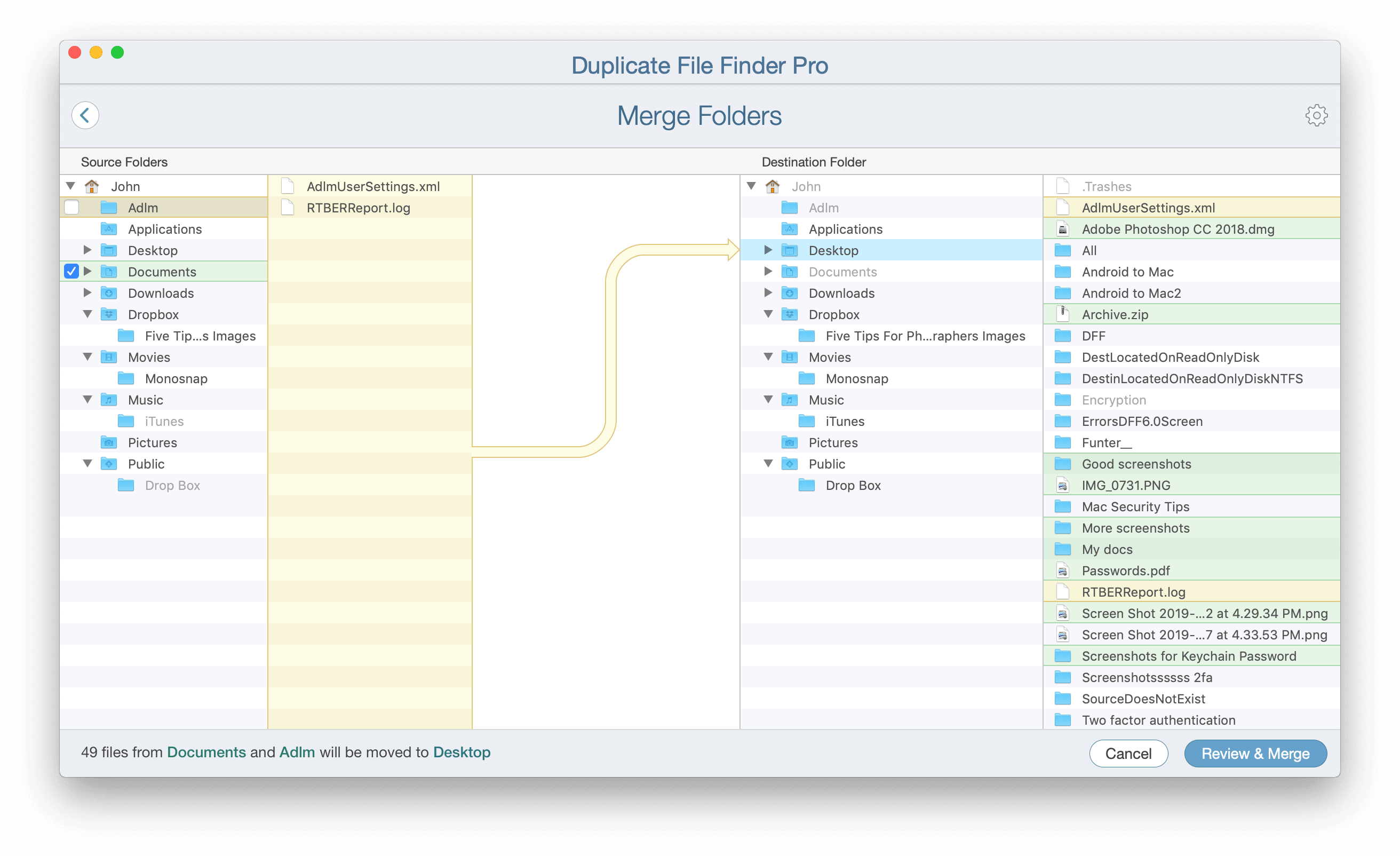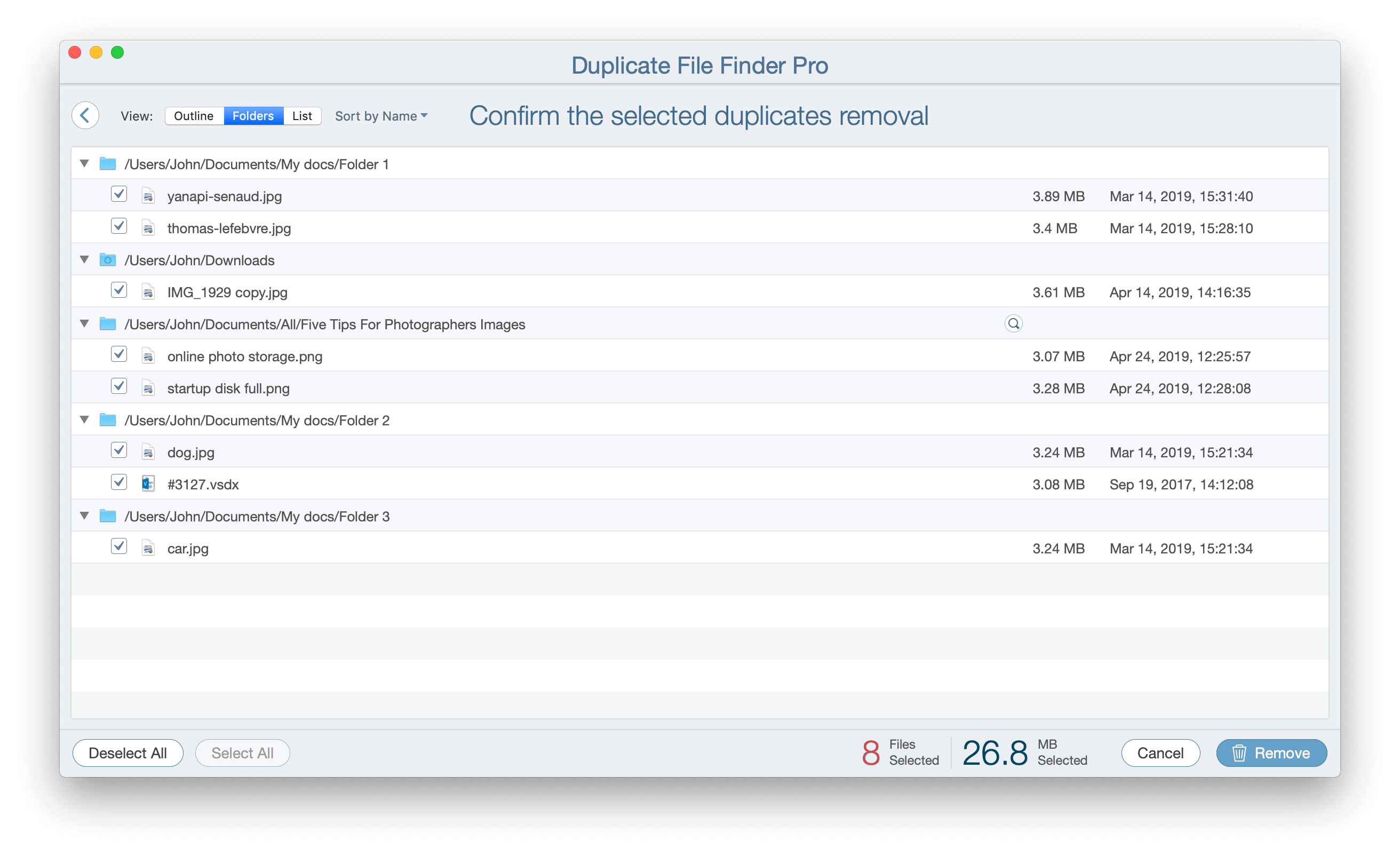 5. Delete duplicate files in a safe and convenient way
Preview the duplicates selected for removal, and click to Delete. You can decide if the duplicates should be moved to Trash or deleted permanently. You can even set up Auto Deleting of the empty folders which usually remain after the duplicate file and folder cleanup. And finally, you can restore the removed items from Trash if you wish.
Best Features of Duplicate File Finder Pro
Quickly find duplicates on any disk, folder, storage
Detect duplicate pictures and similar photos
Find Duplicate and Similar folders
Recover removed duplicates from the Trash
Merge folders and organize your files
Remove duplicates from Photos Library
Find hidden duplicates
Use smart Cleanup Hints
Use Auto Select option
Find duplicates of any type of files*
View usage visualization of duplicates
Skip specific folders or file types from search
Get accurate byte-to-byte duplicates' results
Define duplicate files size to be searched
Select duplicates only in particular folders