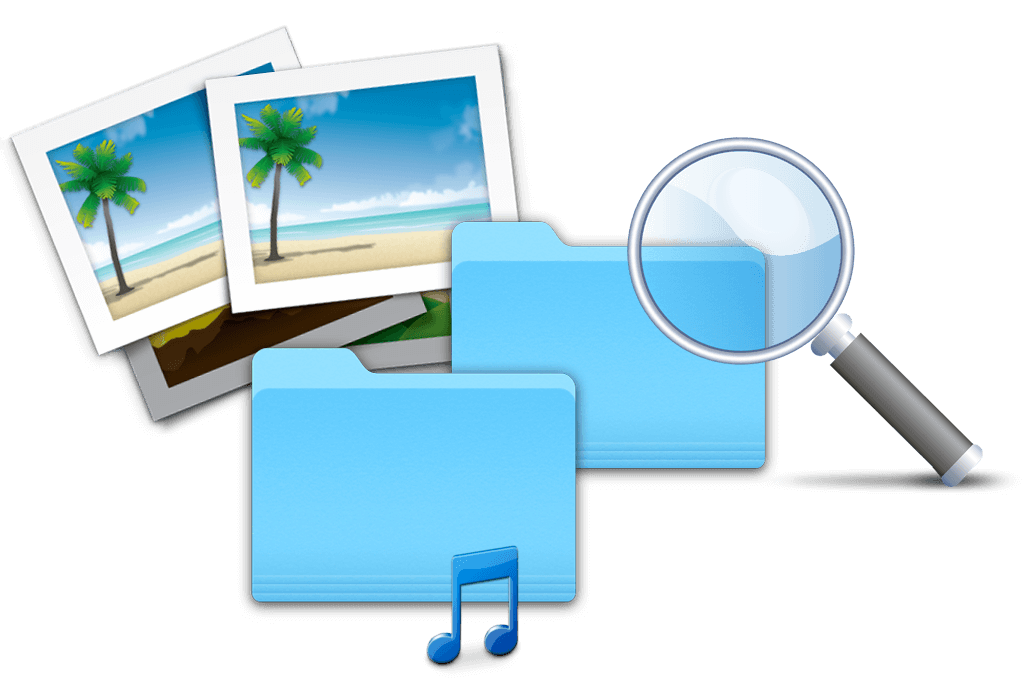 Duplicate File Finder
Get more free disk space by removing unnecessary duplicate files and folders on Mac
Get Free from the App Store
Find Duplicate Files on Mac in 3 Easy Steps
Free up your disk space by removing unneeded files copies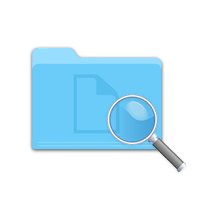 STEP 1
Scan folders or drives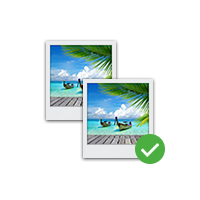 STEP 2
Select duplicates found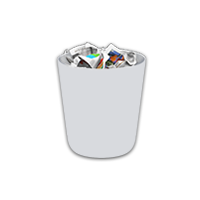 STEP 3
Remove unneeded duplicates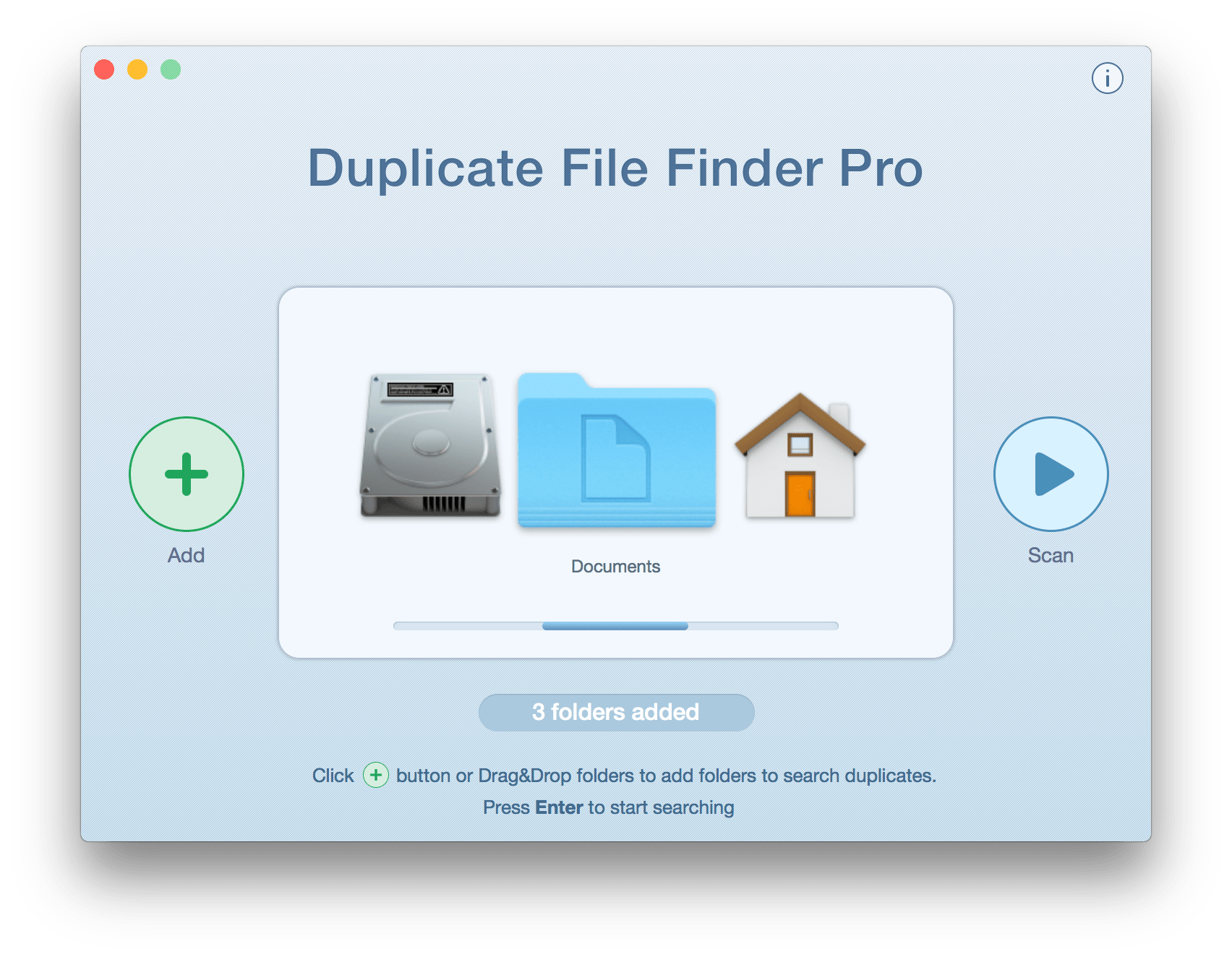 1. Scan any type of disk drives and folders
Choose the drives or the folders you want to scan. You can specify the files extensions types or even the minimal size of files to be scanned. It will take less than a minute to find and show your duplicate files and folders.*
2. Select unneeded duplicate files and folders
Preview duplicate files all together or by groups and select unneeded copies. Use the Auto Select option to complete the task as quickly and easily as never before.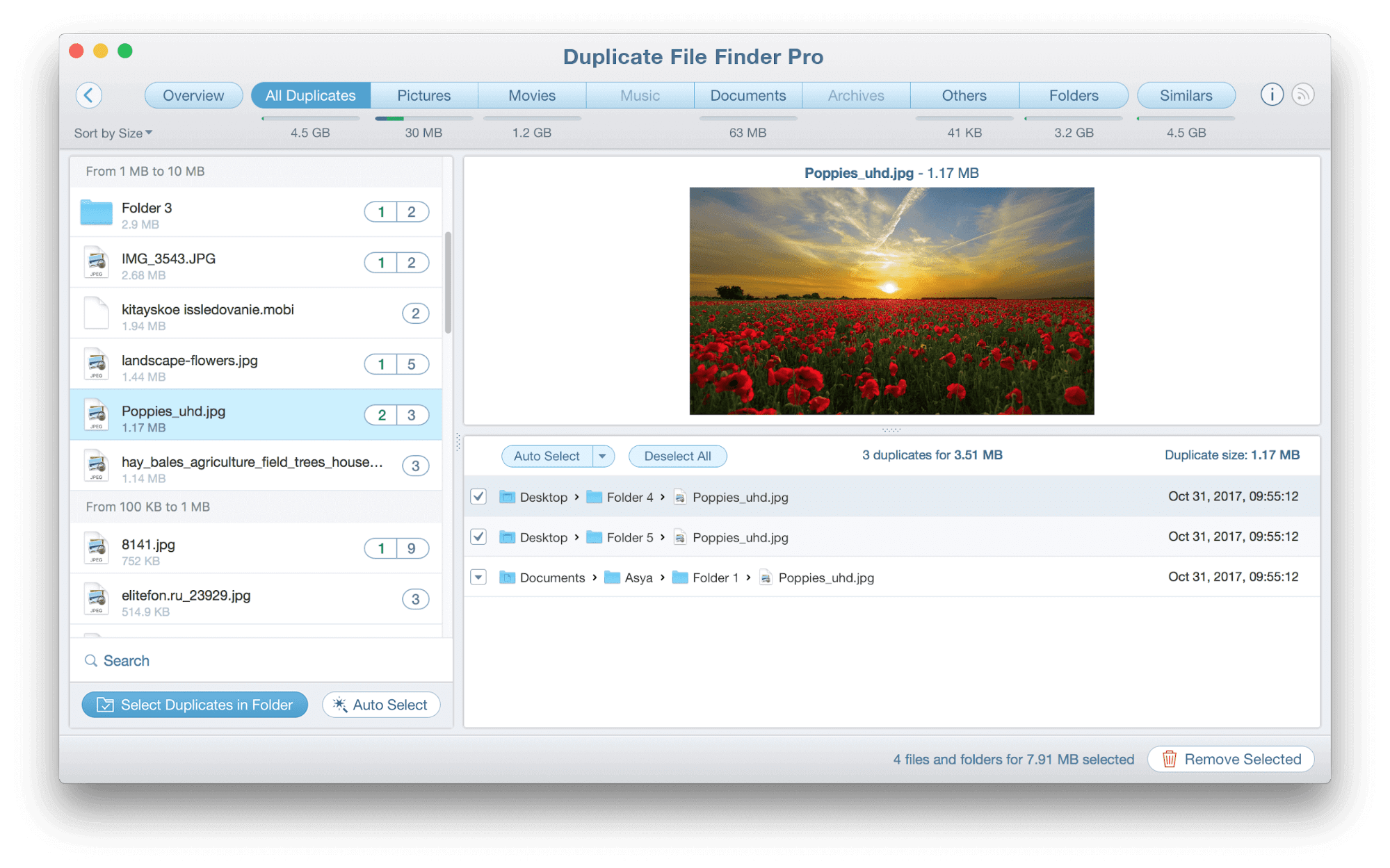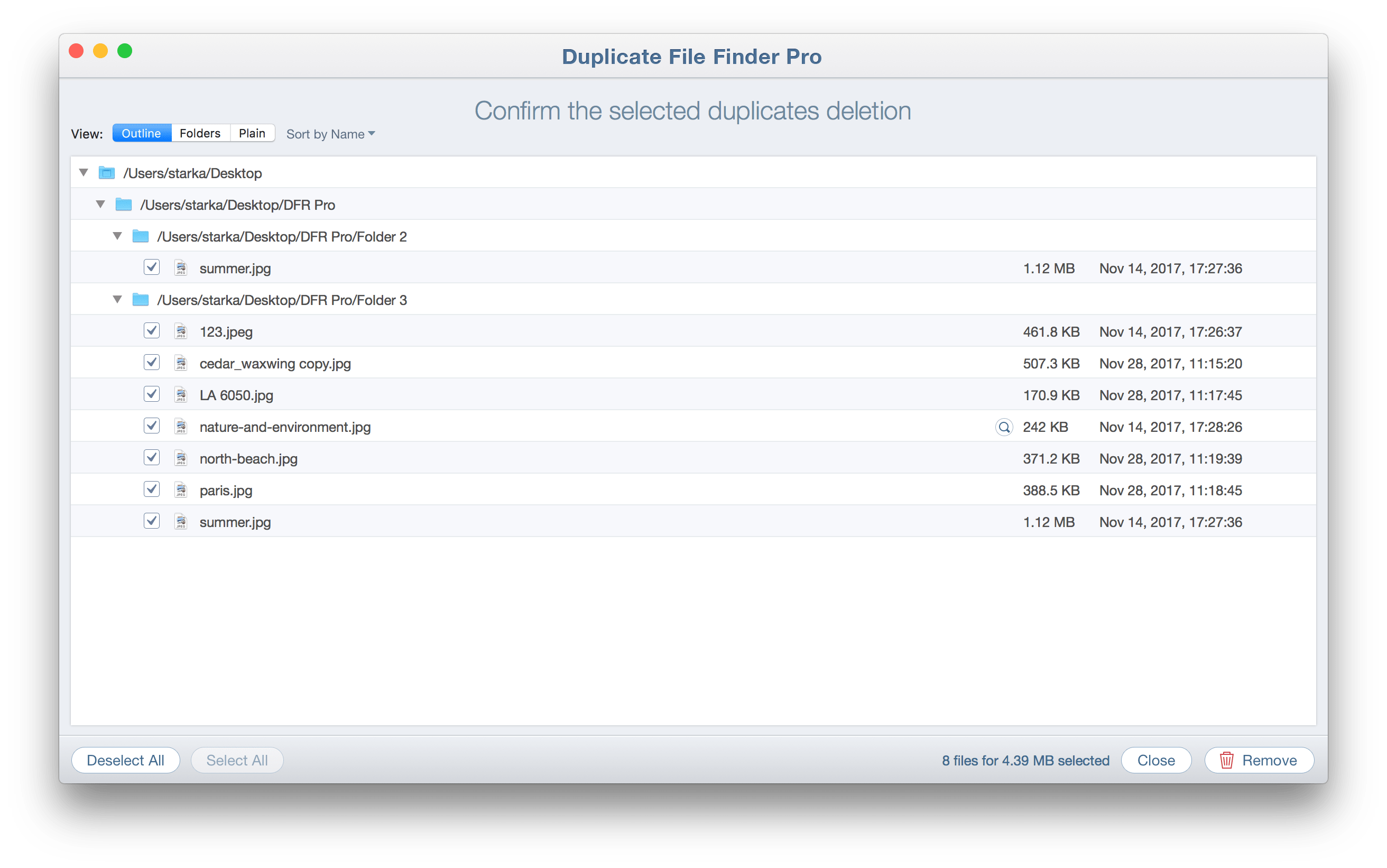 3. Delete Duplicate Files
Preview the duplicates selected for removal, and click to Delete. You can decide if the duplicates will be moved to the Trash or deleted permanently. You can even set up Auto Deleting of the empty folders which usually remain after duplicate file and folder cleanup.
Best Features of Duplicate File Finder Pro
Quickly find duplicates on any disk, folder, storage
Find Duplicate and Similar folders
Find duplicates of any type of files*
Find hidden duplicates
Use smart Cleanup Hints
Use Auto Select option
View usage visualization of duplicates
Skip specific folders or file types from search
Get accurate byte-to-byte duplicates' results
Select duplicates only in particular folders
Recover removed duplicates from the Trash
Merge similar folders and organize your files
What do users think about Duplicate File Finder
Roberts

Duplicate File Finder has been wonderful in helping me to remove duplicate files after migrating three portable hard drives onto one large disk. It saved me 415 GB of file space out of the original 1.9 GB. I removed thousands of duplicates within less than one day after years of copying files from one drive to another and creating redundant copies.

Hawsa

This app is easy to use and helped me so much! I'm personally not the best at keeping my files organized, but this saved my bacon! I really like the fact that you can scan multiple folders against each other. Fantastic!

Dunkan

I use the app to find and delete duplicate photos. I own duplicate finding apps and this is by far the best app I have used to accurately find and remove duplicate photos.

Math

This app works very quickly and carefully. It asks for the minimum amount of file size when checking for duplicates. There is both a free app and Pro version. I would recommend the Pro because it has more features to select files that are duplicates. To me, the most important thing is the speed with which it works in finding duplicates of podcasts, photos and texts of various kinds.
Get rid of useless duplicate files and free up your disk from unneeded content!

Duplicate File Finder
*Read technical details, features and limitations of Duplicate File Finder