If one fine day you find that your hard drive space is almost finished, you should start cleaning it. Unfortunately, clearing cache files might not be enough to free up sizeable disk memory. In this case, it's now time to find and deal with duplicate files, which may occupy significant space on your Mac.
Contents:
---
Method 1


Find duplicate files on Mac manually

The process of finding and removing duplicate photos, documents, music or video files is not that simple and fast when you decide to do it without third-party software. Anyway, let's first see how you can find and delete duplicate files on Mac manually.

One of the ways is to sort the files by size using Smart Folders in the Finder.
Open the Finder window.
Go to Apple Menu → File → New Smart Folder.
Click a Plus button in a top right corner and select Search parameters: Kind, Date, Name, File type and others.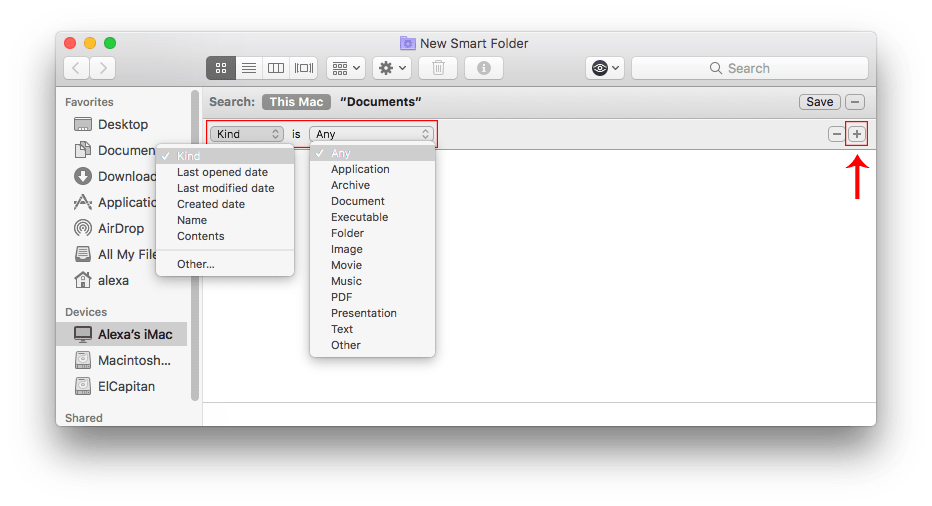 Click "Other …" to find more parameters for searching and sorting files.
For example, if you want to search for and remove duplicate photos, set up the image kind, the file extension (.png, .jpg, .tiff, .gif,  .bmp), the size in pixels and so on.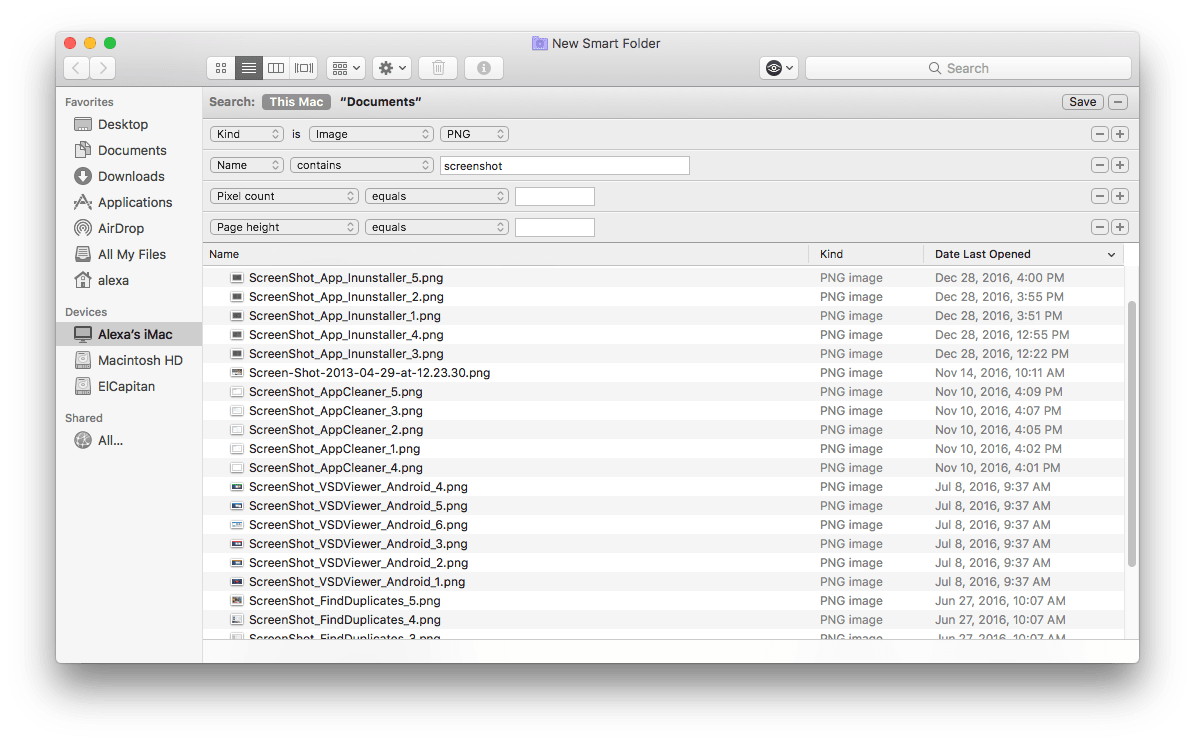 Such a list will let you take a look at all possible clone files, focusing on the size and the name. Well, as you can see, this helps a little, though not much. So if you are not willing to spend a lot of time, we recommend using a fast duplicate file finder Duplicate File Finder Pro.
---
Method 2


Get rid of duplicate files and folders with
Duplicate File Finder Pro

Duplicate File Finder Pro allows you to select and remove duplicate pictures, videos, music, documents, archives, exact duplicate folders and even similar folders.
Launch the app and drop the folders to start scanning them.

Click the
button. When the scan is completed, view all the duplicates and remove the clones.
You can select from which folder to remove files via a context menu. Alternatively, you can use Cleanup Hints to get rid of unneeded files quickly.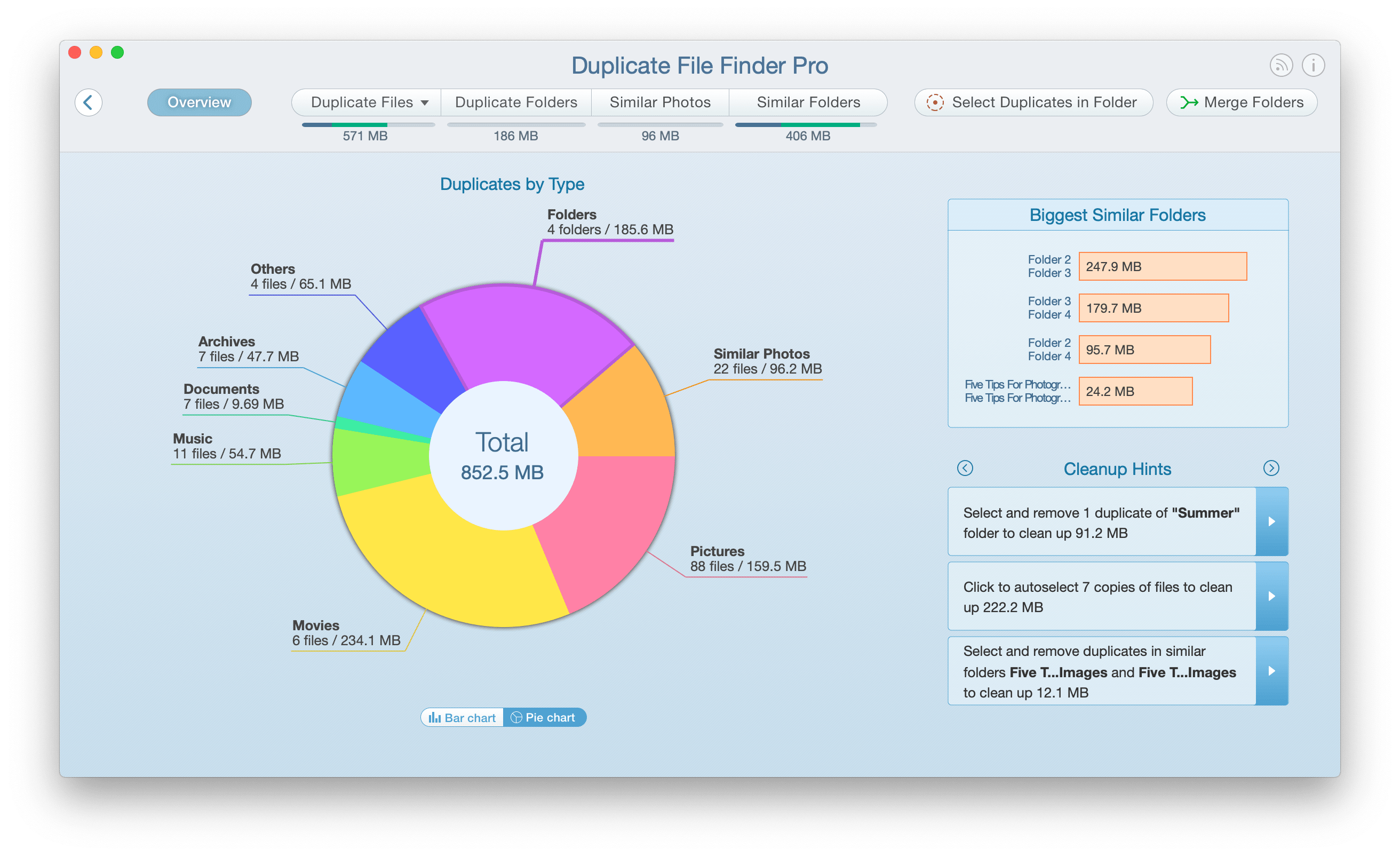 Besides that, Duplicate File Finder Pro allows you to find duplicate and similar pictures in your Photo Library.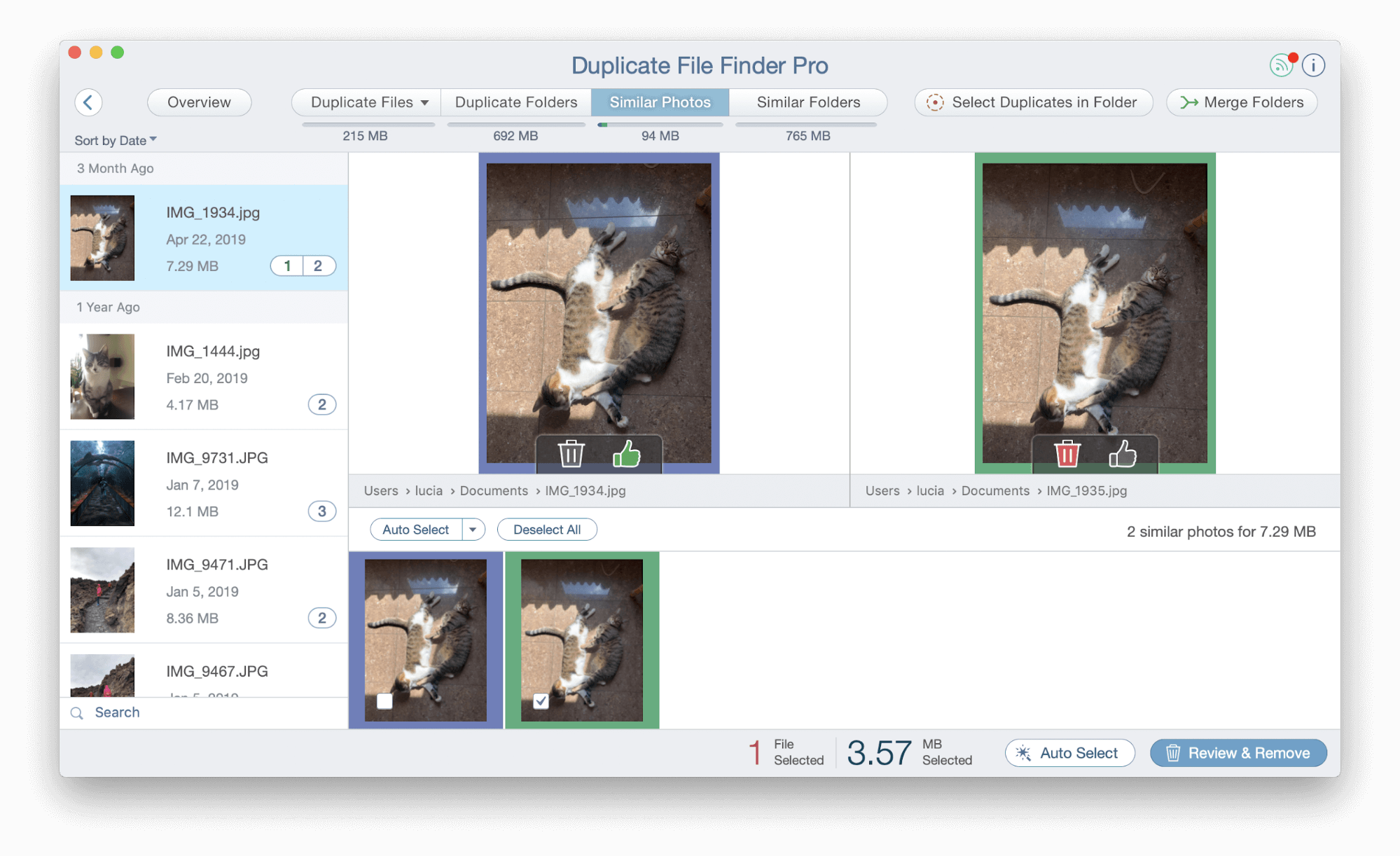 Another useful feature of Duplicate File Finder Pro is the Select Duplicates in Folder feature. For example, you can select one Downloads folder and remove all useless duplicates, rather than searching for copies of files in Downloads and various folders.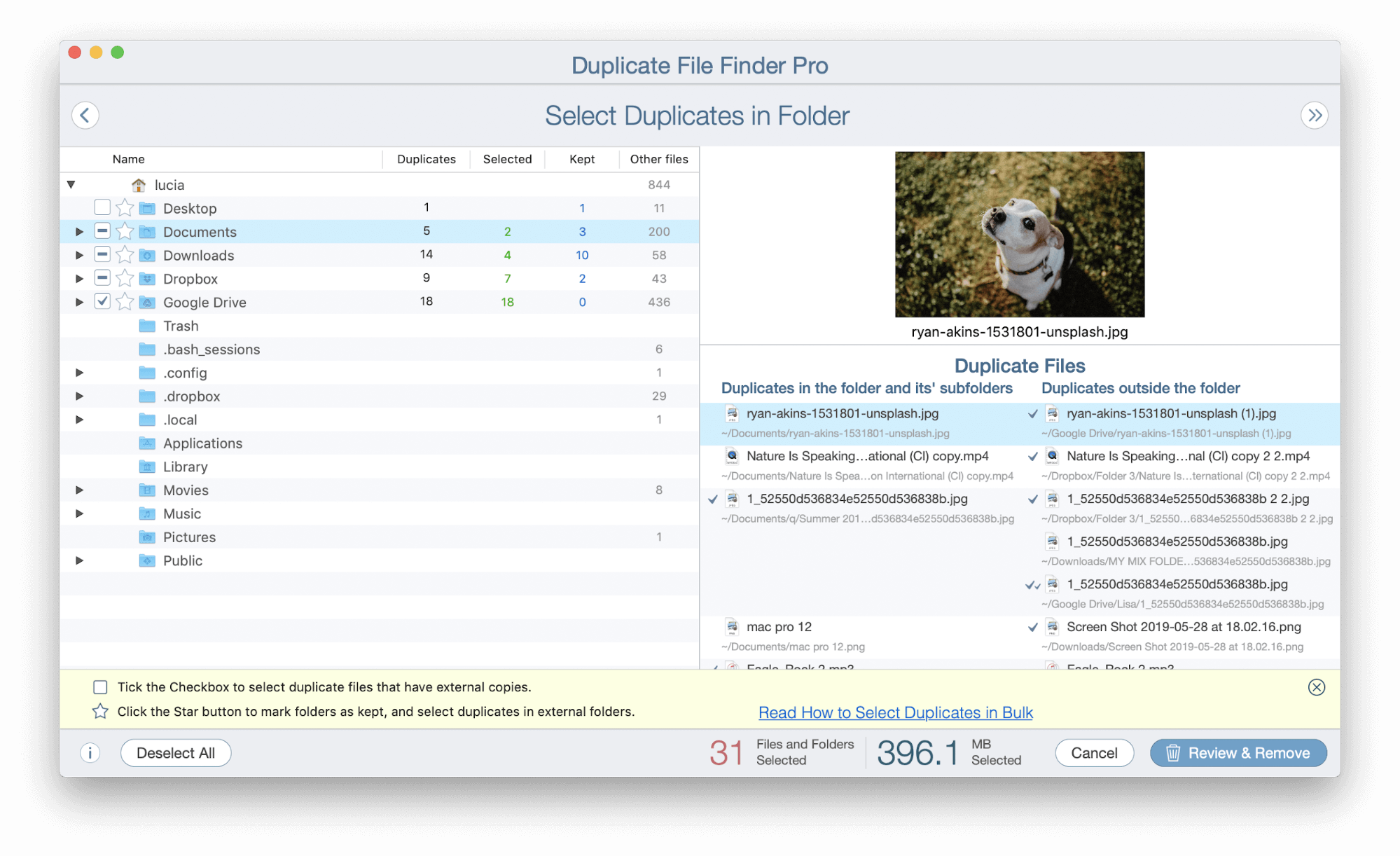 One more unique feature from our last update is the Merge Folders function, which organizes your folders by duplicates. Duplicate File Finder Pro allows you to reveal all your folders in two lists within one window to review and merge their content. It is very convenient that each new source folder has its own color, so you can easily understand where each source folder's content belongs.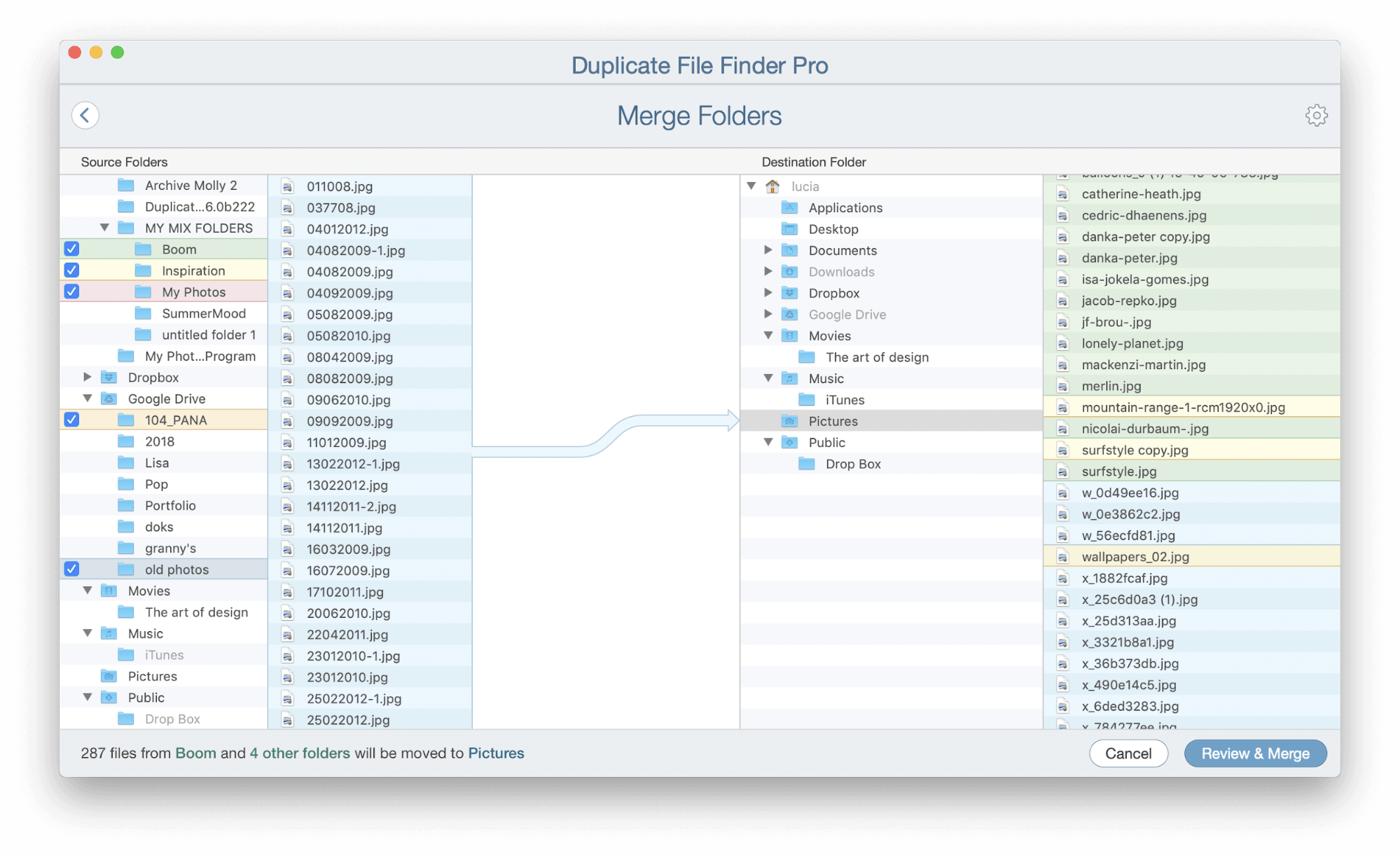 Next time you need to clean up your hard drive, you know that the most convenient way to find duplicate files on your Mac is to use the Duplicate File Finder app.