Effective cleaning tools that take care of your Mac

Download MacCleaner PRO

Launch any cleanup tool
from the bundle


Analyze your disk and get
rid of useless files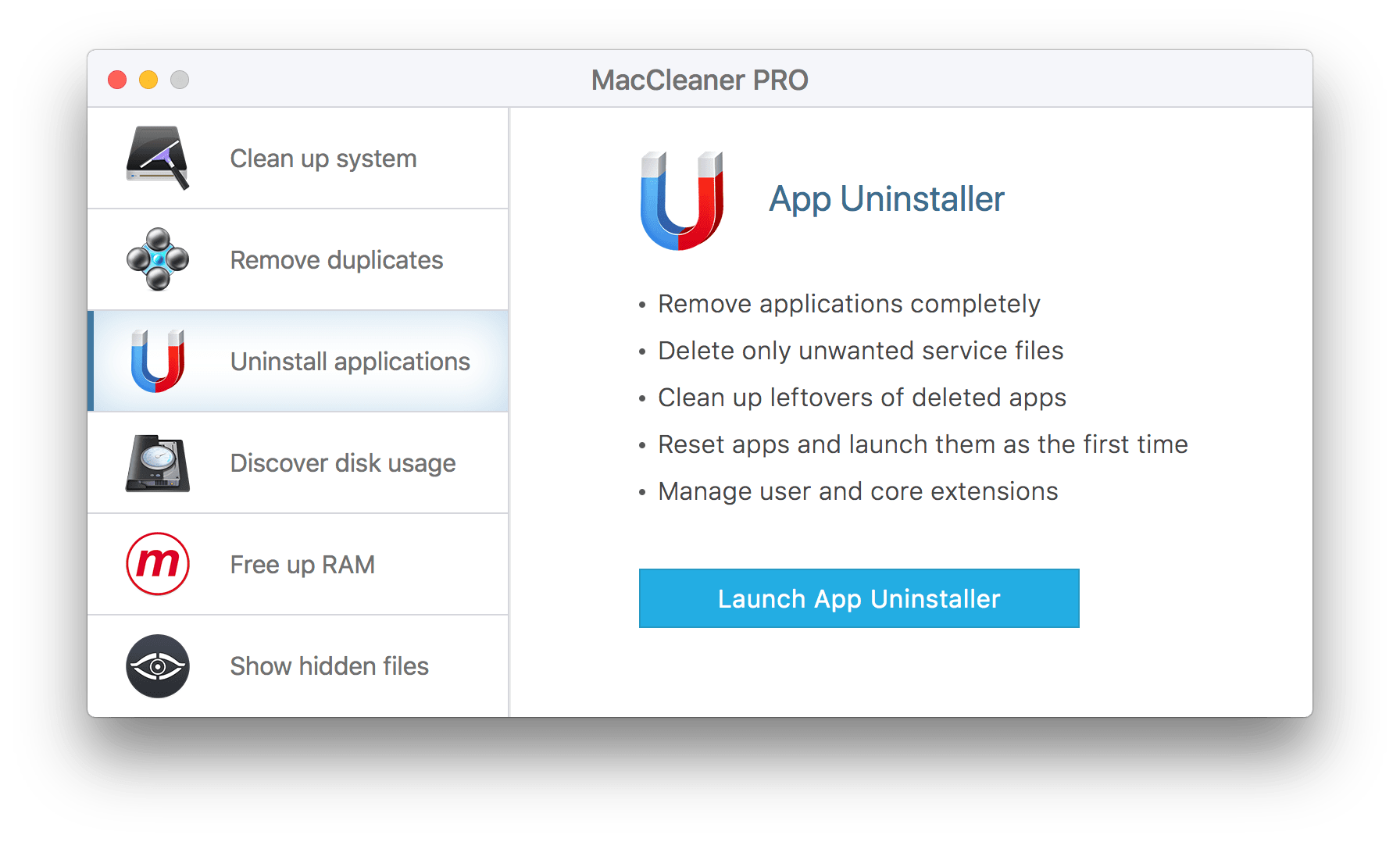 App Uninstaller
Uninstall apps completely. Manage system extensions.

Memory Cleaner
Optimize memory usage. Make your Mac run faster.

Funter
Find and show hidden files. Hide / unhide files.
Duplicate File Remover
Organize duplicates.
Remove duplicates in bulk.

Disk Expert
Analyze disk space usage. Find the biggest folders.

ClearDisk
Remove junk files.
Clean up your Mac.
What our users say about the MacCleaner PRO
Picante_25

Very useful application! I was looking for this kind of tool to finally clean up a mess in my folders. I knew I had multiple duplicates, but never had time to clean them. The Duplicate File Remover is definitely a time saver, very neat and easy to use.

Domer

If you like to keep your Mac clean and free of junk files left over by apps you uninstalled, you need this app. I have been using Mac Cleaner for over 2 years now. Never crashed even once.

Domer

Mac Cleaner Pro has all the bells and whistles i and all tools work perfectly. It contains all the utilities you would ever need to keep your Mac in good operating health. Another big plus is their customer service… outstanding! I highly recommend the company and their suite of utilities.