Media mentions about MacCleaner Pro
What our users say about Mac Cleaner Pro
bob-ml
Highly recommend the app. All the tools are professional and do the job perfectly!
Trustpilot.com
Ole
Very helpful and very fast support. I use the app primarily for uninstalling and it works like a charm.
Trustpilot.com
Jiri Brezina
The application runs flawlessly and their support is fast and efficient. I highly praise.
Trustpilot.com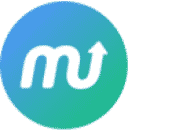 MacUpdate
countrypracticeltd
Nektony Support was outstanding. My OS was recently updated to 11.2.1 (OS BigSur) requiring an update of MCP. I contacted Nektony and was immediately and efficiently provided with a link and licence key to update MCP.
LGB71
This is a great suite of apps, I am very happy with it. I did not know that such products existed.
Tspitzmann
This is a very useful set of applications. I like the modularity and the graphical representation of the tools.