Media mentions about MacCleaner Pro
What our users say about MacCleaner Pro
bob-ml
Highly recommend the app. All the tools are professional and do the job perfectly!
Trustpilot.com
Ole
Very helpful and very fast support. I use the app primarily for uninstalling and it works like a charm.
Trustpilot.com
Jiri Brezina
The application runs flawlessly and their support is fast and efficient. I highly praise.
Trustpilot.com

I think MacCleaner Pro does a pretty good job, it helped my dad out with his laptop. Not needed anything like it yet on my iMac, it's been bomb-proof so far, I love it to bits

— Huw Bowen / Sundog (@huwbowen) February 16, 2021
If like me, you are looking to free up space or clean your Mac, I HIGHLY recommend MacCleaner Pro. So easy to use, reliable and effective. Lets you uninstall apps, delete duplicate files, merge folders with similar files and much more. I'm so happy I found this app

— Łaͥนrͣaͫ 💭 (@AndyOfAstora) June 21, 2021
HUGE thanks to @Nektony for their article about removing CrashPlan from a Mac. Why the CP devs set up the app so it couldn't easily be removed is beyond me – but the terminal code provided by Nektony did the trick! greatly appreciated!

— Shelley Martin FULLY VACCINATED (@shelmart) September 22, 2019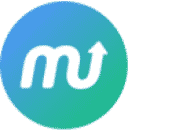 MacUpdate
mjholleratme
The apps do what they say and have a great UI. They do no magic – but are a real time safer. Customer support responded very quickly and fairly. I lost my license key when moving to a new mac and they gave me a one for a newer version because I purchased the older one not that long before its release.
countrypracticeltd
I find MacCleaner Pro useful. It helps me keep my Mac uncluttered, running efficiently and enables me to sort files that are redundant, duplicated or no longer required. Nektony Support is outstanding.
They provide an excellent, friendly, and professional service.
bob-ml
Highly recommend the app. All the tools are professional and do the job perfectly!