If your MacBook's performance is becoming slower with time or there is low free space on your disk, then you may need to clear cache files. It will free up your MacBook disk space and help to speed up your system. In this article, you'll get to know what cache is, how to clear cache on a MacBook Air (or MacBook Pro), and what is the best way to do that.
Contents:
1. What is cache
2. How to clear browser cache on a MacBook
3. How to clear iTunes cache on MacBook
4. How to manually clear system cache on MacBook
5. How to quickly clear any cache and cookies on MacBook
What is cache
Cache files are a kind of temporary files, that are stored on a MacBook disk space and reused when needed to provide faster and more efficient performance of a MacBook. Usually, they take up a small amount of space, but altogether they could require hundreds of megabytes. What's more, after some time, cache may become corrupted and affect the stability of the software. That's why it is better to clear data, which is cached on your MacBook Air, from time to time.
There are different categories of cache files:
browser cache
system cache
user cache
For instance, when you visit a website, the multimedia content is being stored automatically on your MaсBook. Consequently, the next time you visit this website, the cached content is re-used for faster performance. A similar process occurs when you use software on macOS. Some supporting files are stored on the disk and re-used to provide a proper function for a Mac.
Once again, cache files are helpful temporary files but over time they may take up too much space on your MacBook Disk. So, you should clear the cache on a MacBook Air periodically and there are two options to do so: manually and via special Mac cleaning software.

How to clear browser cache on a MacBook
Depending on how actively you use your browser, you can clear hundreds of megabytes of time-expired cache files on your MacBook Air. Follow the instructions below to clear browser cache on MacBook.
Clear Safari cache on MacBook
If you use the official Mac web browser – Safari, complete the next steps to clear caches:
Open the Safari browser.
Select Preferences in the Safari menu .
In the Advanced section check Show Develop menu in menu bar.
Click on Develop in the menu bar and select Empty Caches.
Close the Safari browser to finish the cache clearing.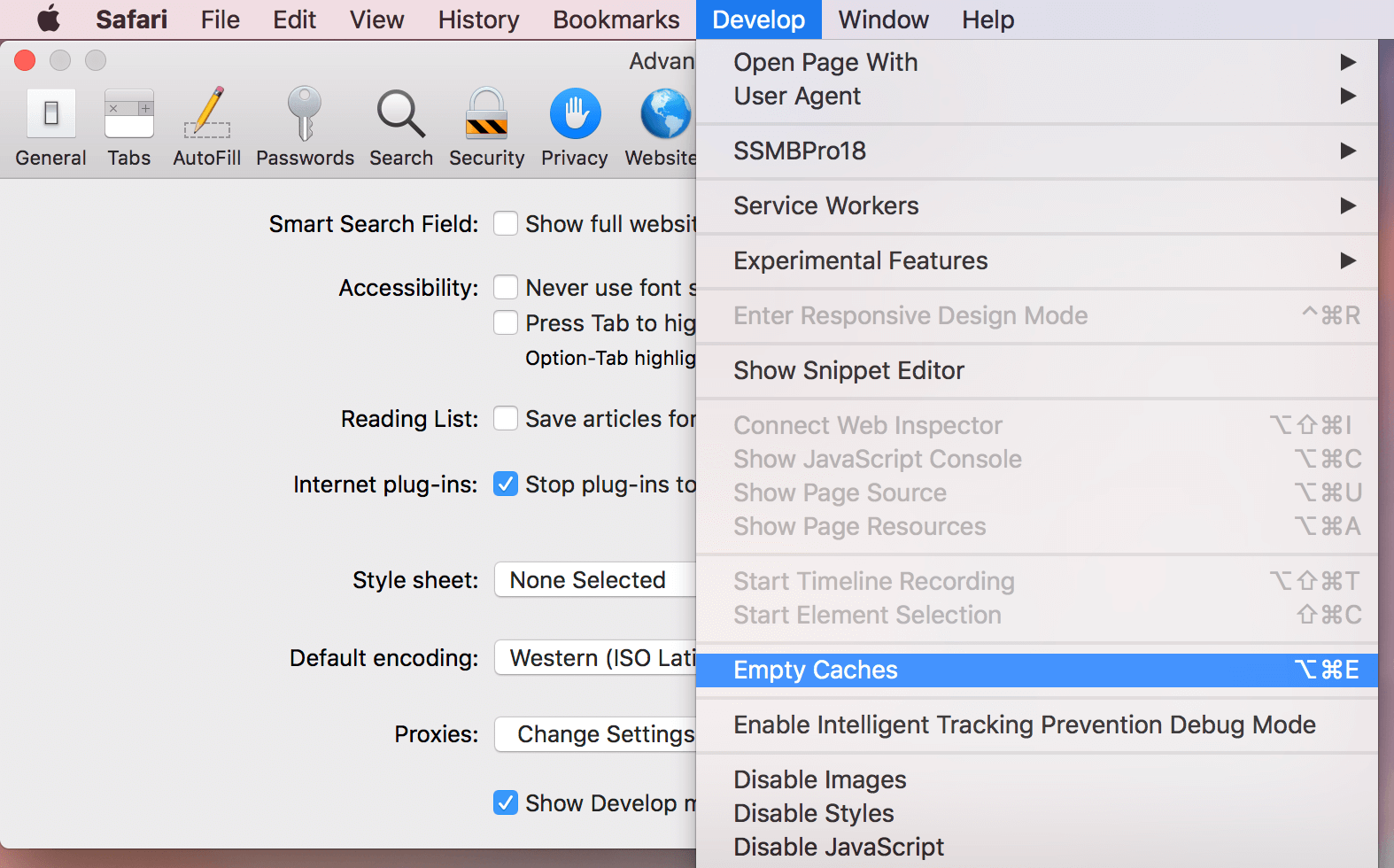 Clear Chrome cache on MacBook
If you use one of the most popular browsers, Chrome, follow the next steps to clear caches:
Open the Chrome browser.
In the Chrome menu select Preferences.
Scroll down and click Advanced.
At the end of the list of Privacy and Security section click on Clear browsing data.
Check Cached images and files, choose Time range and click on the Clear Data button.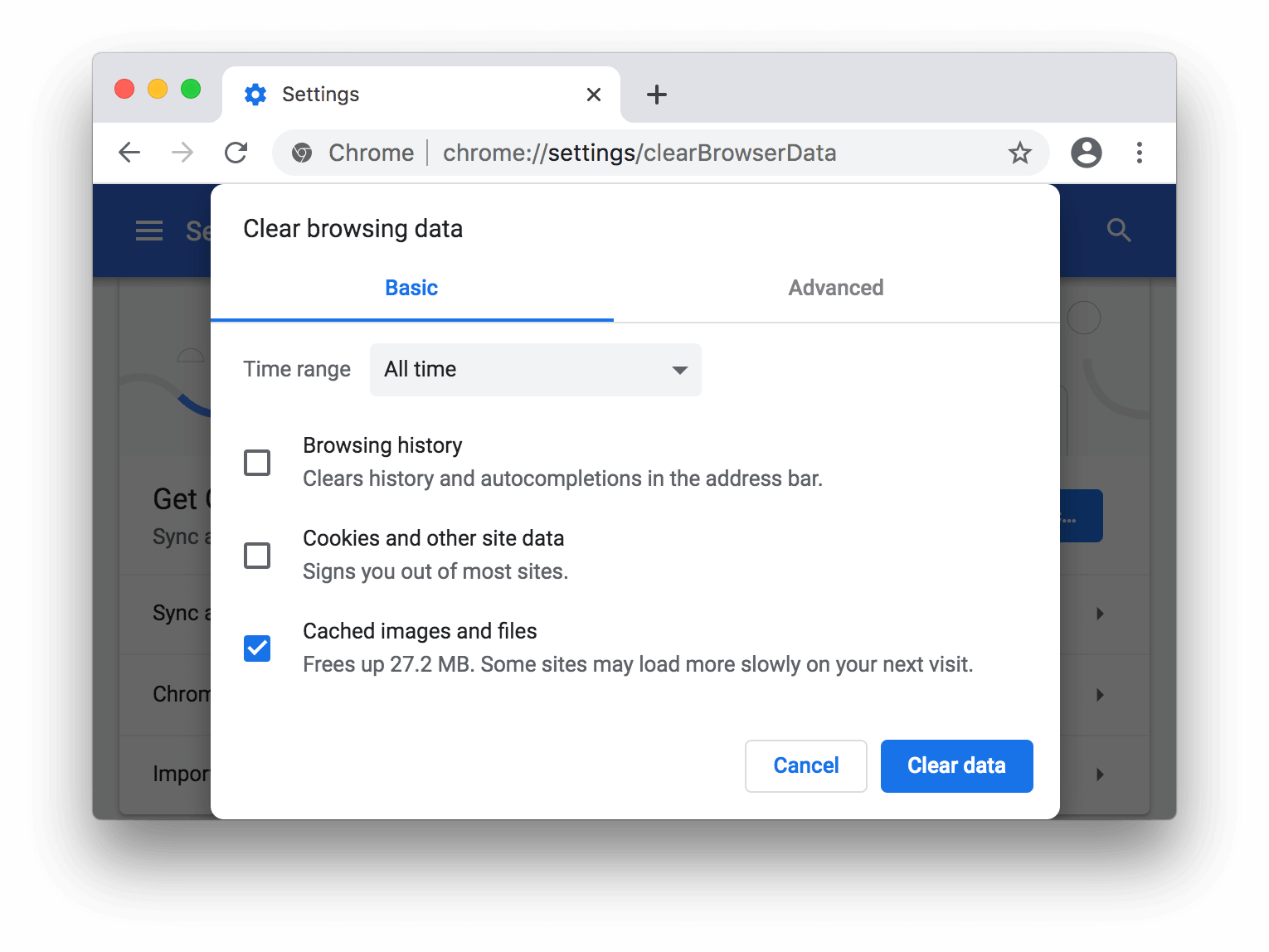 Clear Firefox cache on MacBook
If you use the next most popular search engine, the Firefox browser, take these steps to clear caches:
Open the Firefox browser.
Select Preferences in the Firefox menu.
Choose the Privacy & Security section.
In the Cookies and Site Data part, click on the Clear Data button to clear cache.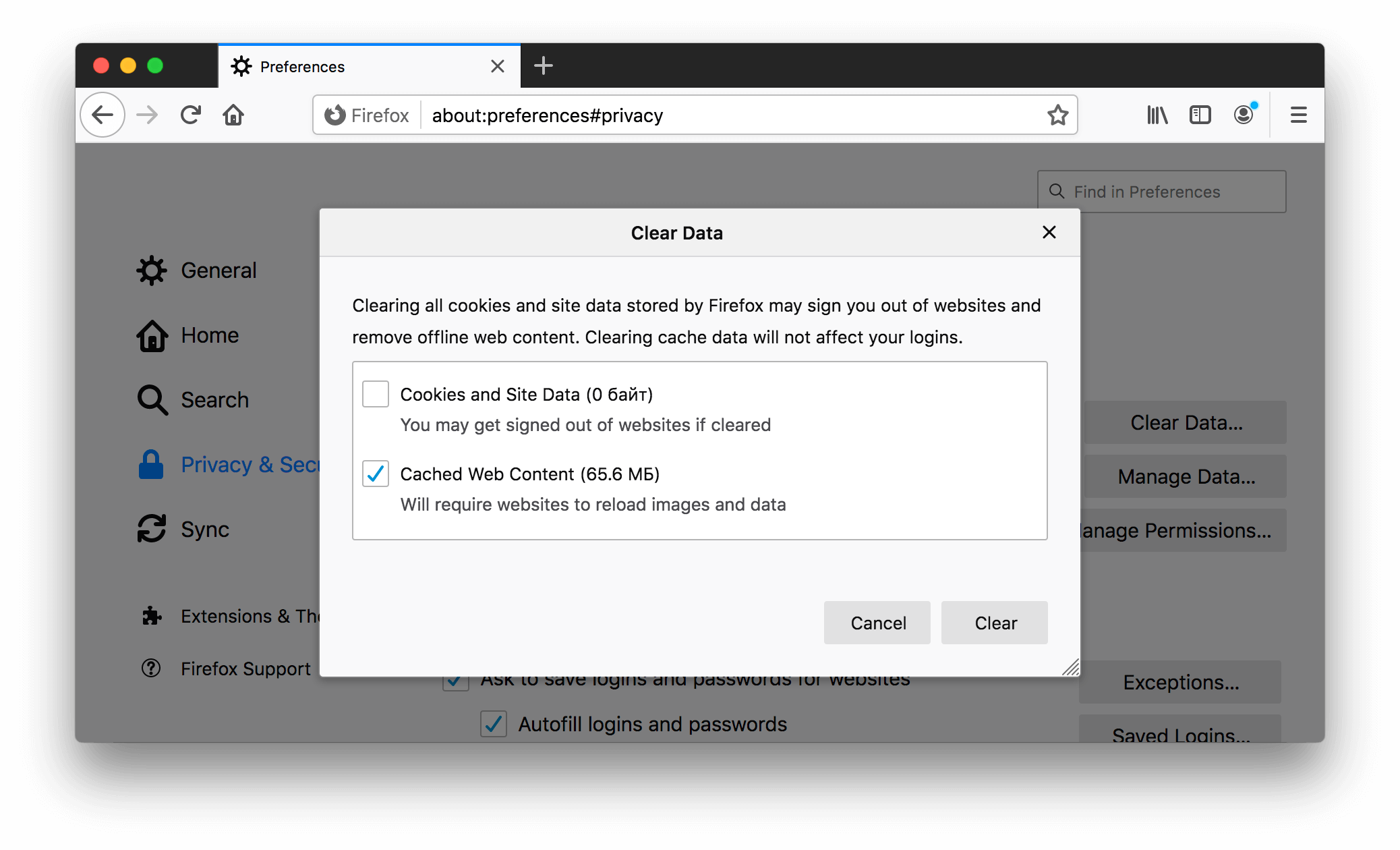 If you use another web browser, surf the net and you will easily find instructions on how you can clean up caches of the major browsers, or continue reading to learn how to delete cache of any application or browser in just two clicks.
How to clear iTunes cache on MacBook
If you have noticed decreased performance in iTunes, here is how to clear iTunes' cache:
Open iTunes.
Open iTunes.
Select Preferences in the apps menu.
Switch to the Advanced tab.
Click the Reset Cache and click OK.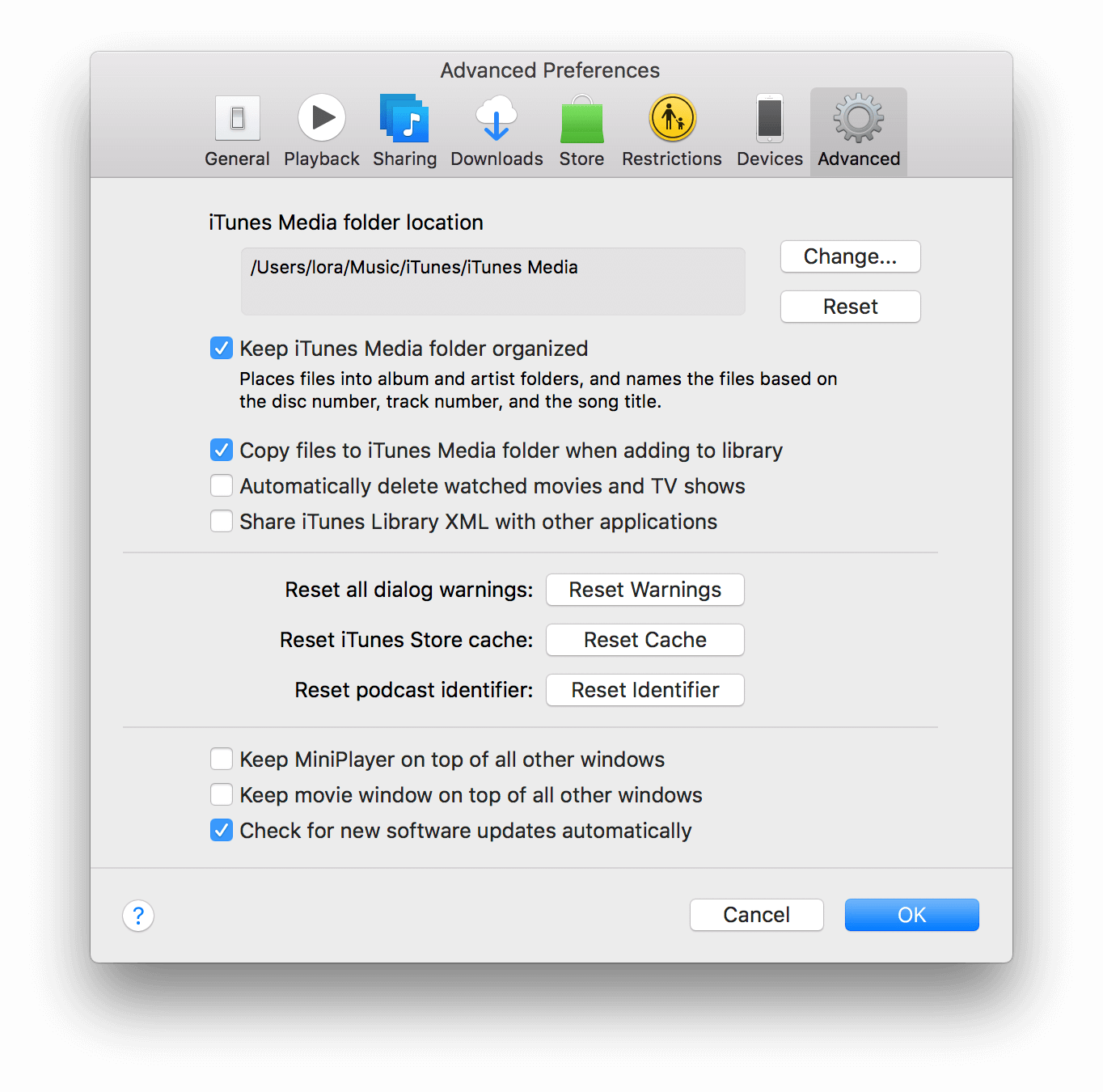 How to manually clear system and user caches on MacBook
The next categories of cache files are the system cache and user cache. They are related to the daily operations of your macOS. These cache files are kept in the Cache folder in the Library. Over time they can take up a large amount of space on your MacBook disk.
Steps to clear cache files on your MacBook Air:
Terminate the work of all applications.
Open Finder.
Click Go in the Finders menu and select Go to Folder.
Type ~/Library/Caches in the window currently displayed and click Go.
Find the Cache folder of a specific app, select items in the folder and move them to Trash.
It is better to remove cache files in each folder, instead of the cache folders themselves, to avoid any errors. So, if you want to remove all cache files, you have to remove items in folders one by one.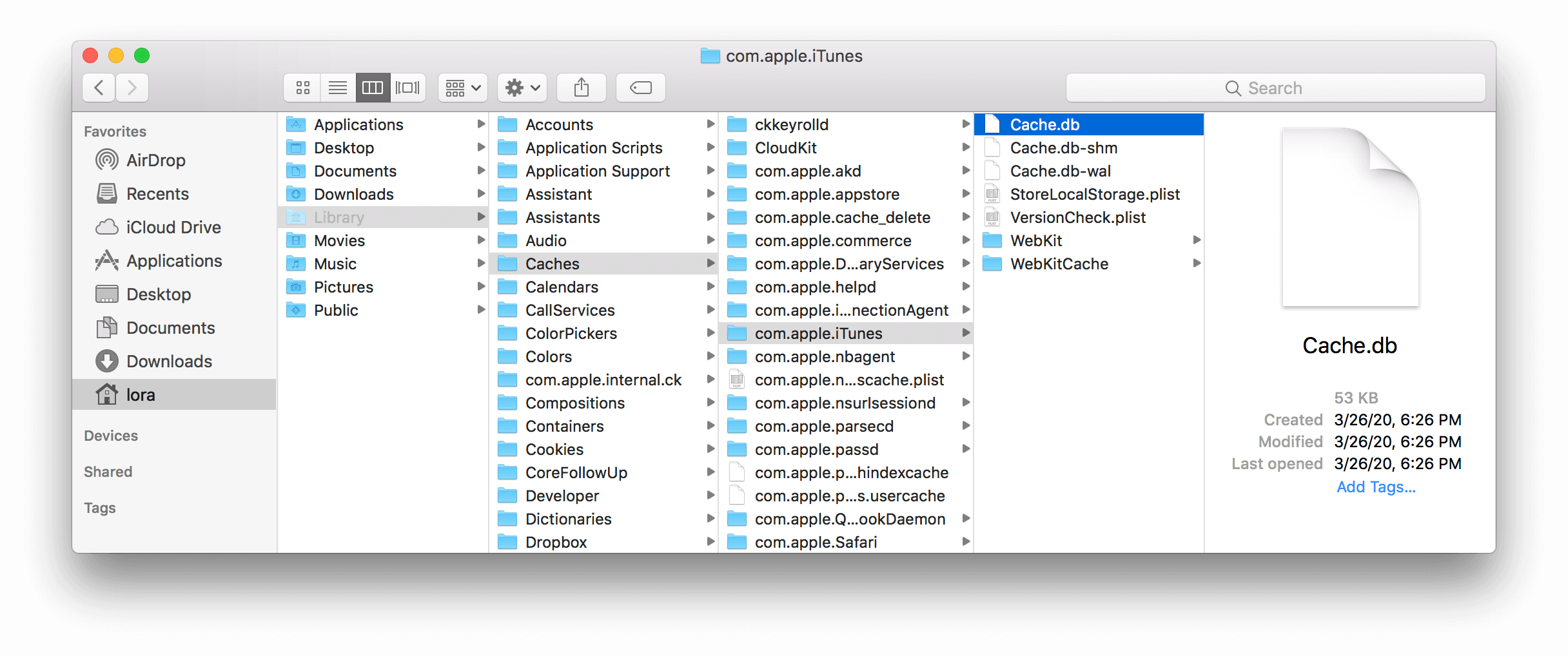 How to quickly clear any cache and cookies on MacBook
If you are looking for the fastest and safest way to delete cache and other junk on MacBook Air, try the MacBook cleaning utility from Nektony – ClearDisk.
ClearDisk is an easy cache cleaner. The app allows you to complete MacBook cache reset with just two clicks. Besides caches, it scans Language Resources, Logs, Downloads and Trash and allows you to get rid of unnecessary items.
Steps to clear cache with the MacBook cleanup utility:
Launch ClearDisk.
Select Cache and click the Scan button. In a few seconds you will see a list of cache files and folders, arranged by name. You can also arrange the items by size.
Select the item(s) you want to remove. Right click to reveal it in Finder, get information about a file or remove it. You can click on the Select All button to mark all items in the list.
Click on the Clean button to clear cache on MacBook Air.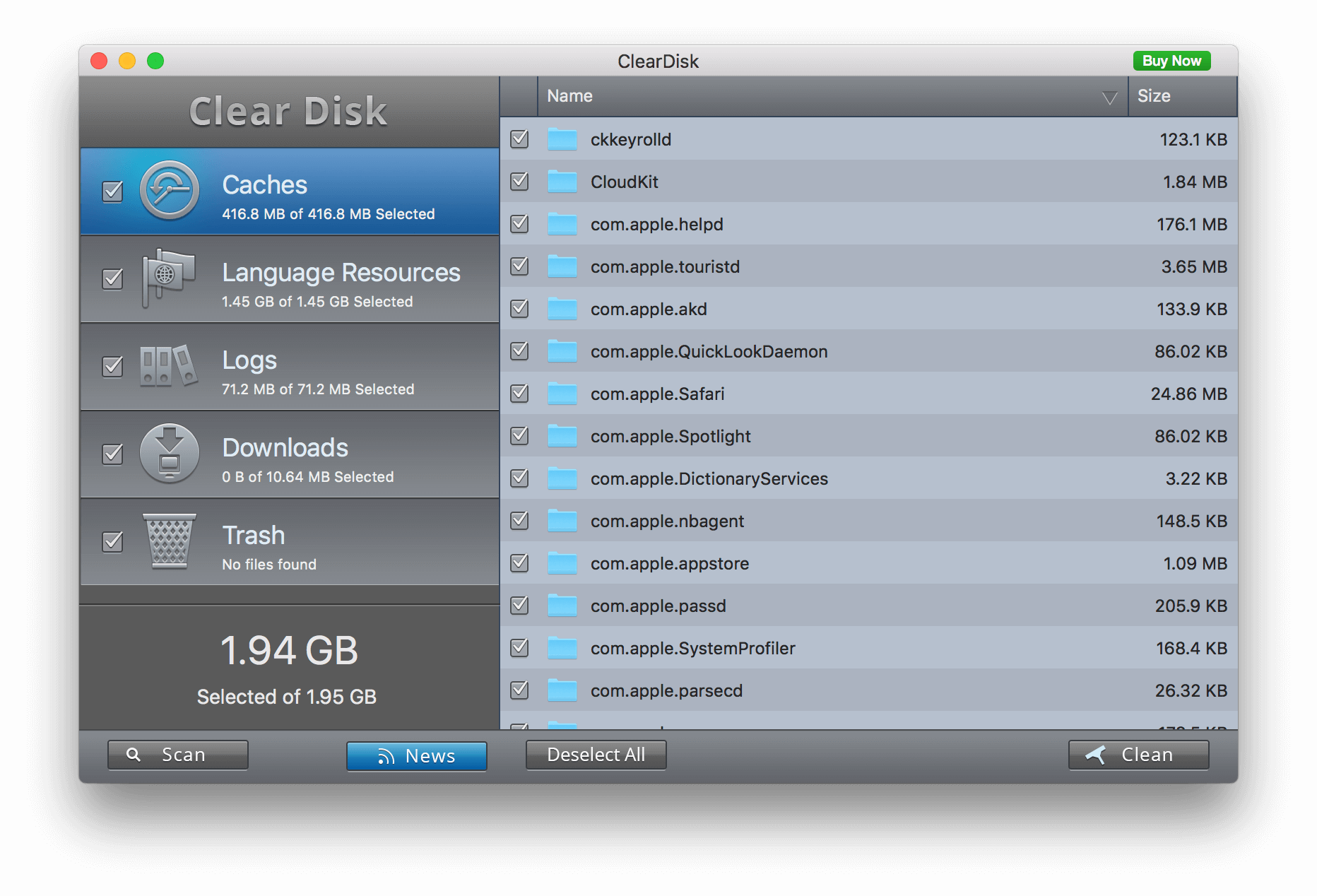 It takes just a few minutes to remove caches with the ClearDisk application. You can download a free trial of the ClearDisk application from the official website, or purchase it for $8.99 from the App Store.
---
Conclusion
Now you know how to clean MacBook Air from cache files.
Please, note that you should be careful when deleting cache on MacBook manually. Also, the manual cache clearing of each app will take a significant amount of time.
Alternatively, a quick and safe way to clear cache is to use the ClearDisk application. Due to its simple usability, user-friendly interface and prompt work, it is the best Mac cleaning software among other applications for MacBook disk cleanup.