If in the past few months you've noticed that your web pages are loading slowly, it's likely that your Mac is in need of some maintenance. In this article, you will learn why your browser is so slow, how to solve slow browser issues, as well as how to speed up Chrome, Safari, or Firefox on your Mac.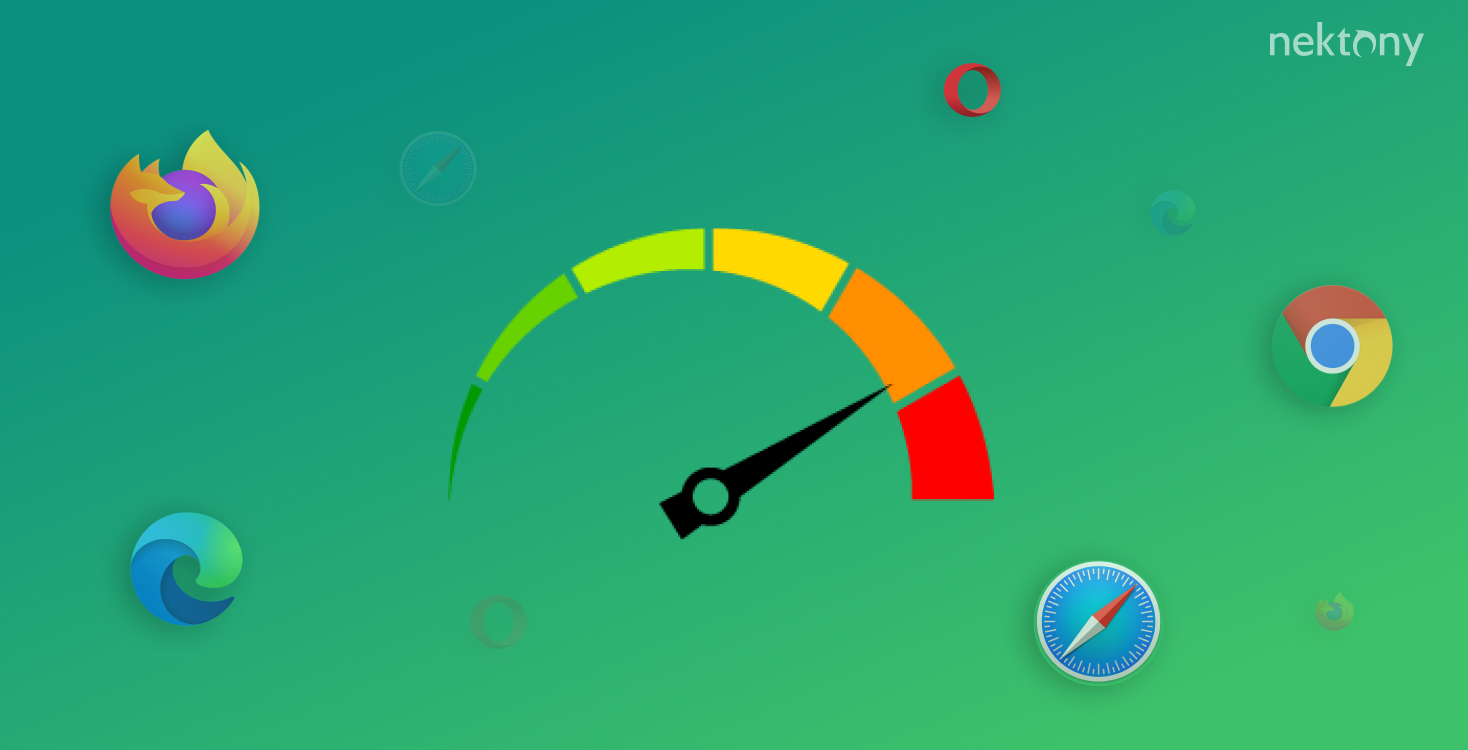 Contents:
1. Top reasons why is Mac browser so slow
2. Why is Safari so slow and how to speed up Safari
3. Why is Chrome so slow and how to speed up Chrome
4. Why is Firefox slow and how to speed up Firefox
Below, we explain how to make your browser work faster. But before we want to introduce
App Cleaner & Uninstaller
, which will help you clear cache of browser or any other application and speed up them.
The app is Apple certified and it provides a free trial.
App Cleaner & Uninstaller
1. Why is my Mac Browser so slow
In short, the most common reason for slow browser performance is unnecessary plugins, extensions, and panels that are either automatically installed with other applications or are third-party add-ons. In addition to slow performance, other browser problems can result in Google Chrome and Firefox, as well as Safari.

The most vulnerable point of modern computers is the hard drive. Most users have a classic HDD with rotating platters. Every browser has cache files, which are stored on the disk. Therefore, all problems with slow performance have a root just in it. If you have not cleared your browser's cache for a while, you will notice a significant improvement in the speed after cleaning it. Some users notice this and choose to clear the cache frequently. Thus, first of all, you should find out what makes your browser speed slow and what causes it sometimes to quit unexpectedly.
Pay attention to the following points to find out the reasons why is your browser so slow and how to speed up the Chrome browser, Safari browser or Firefox browser on a Mac:
✓

Browser's Extensions

A large number of tools installed in the browser's toolbar is convenient for a user, but the cumulative effect slows the browser's performance. When a user installs programs on a computer, various browser extensions are installed, too. In this case, they may not be needed, and the inexperienced user may not even notice that something else is being installed.

Typically, most users don't use all panels, but they affect the browser's loading time and performance speed. As soon as a user collects several such panels on his computer, the first launch of the browser may take a minute or so. Well, this annoys us a lot. Thus, if you have too many browser extensions, you should analyze them and remove unused ones. Read our previous article to learn how to remove browser extensions.
✓

Plugins

By default, when you install a browser, many plugins that are not needed are installed and activated as well. Also, some programs installed on your Mac automatically add their plugins. To find a list of your Mac internet plugins, go to the following path ~/Library/Internet Plugins. You can check which plugins make your browser slow. For this, create a new folder in Finder and move all the third-party plugins into it. Then check your browser's performance. If everything is working well, then we were right. Add back one extension after another and check the browser's performance. In this way, you can find the problematic plugin. If a "bad" extension is found, you can disable it, or even better, delete it.
✓

Java

Most modern websites use Java components. If you have not updated Java on your Mac for a long time, this can cause your browser to work poorly. To update Java to the latest version follow these steps: go to the official Java page → click to download Java for free → open the downloaded installation file → follow the on-screen instruction to install Java.

Some users rarely need Java and prefer to remove it entirely because Java has a significant impact, not only on the browser's performance and speed but also on its' vulnerability to various Trojans and viruses from the Internet. Perhaps after that, your browser will maintain a more optimal speed.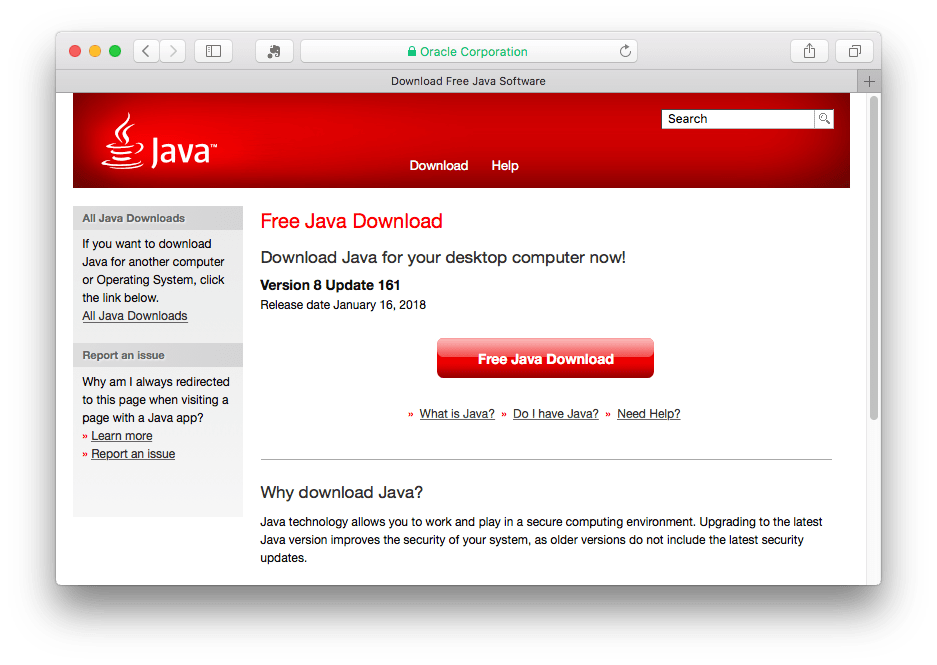 ✓

Flash Player

If you use Safari, you can try to remove Flash Player. Actually, the famous Flash Player plugin from Adobe is not pre-installed on Apple's computers. Despite this, millions of users install Flash Player because many Internet resources still use it for media content. We recommend that you delete or disable this plugin. It not only causes Safari to work poorly but also puts your Mac at risk of being hacked.
✓

Cache

When you visit websites day after day, your browser collects its' own database of addresses, texts, pictures and other information about these resources. Despite the fact that the browser cache is designed to speed up its performance, in rare cases, when the size of the database is too large, it can cause a slower loading time. In this case, you should try to clear the cache of your browser.
✓

Browser's Update

Neglecting to update the browser routinely is another possible reason for slow performance. Open your browser, go to the Menu bar and select "About browser…" You will see a window with information on what version of the browser you have. If it is needed, click to update your browser.
✓

Antiviruses

Another reason why the Internet is slow is using an antivirus and firewall on your Mac. Yes, antivirus programs are designed to protect your computer. Antivirus programs check the information on each website, and as a result, affect the connection speed. Of course, not all antivirus programs slow down your browser, but there are some which do so. So try to turn the antivirus programs off and check to see if it helped to speed up Firefox, Chrome, Safari or any other browser you use. If it is the real reason, then you should uninstall your antivirus program or decide whether the security or page loading speed is more important to you.

If nothing from the previous points has helped you, then try to uninstall your browser completely and install it again. Here is a list of guides which will help you to uninstall apps correctly:

*Please note, you can uninstall plugins, disable extensions, clear cache and even reset your browsers with a free software tool from Nektony App Cleaner & Uninstaller. This program is designed to remove apps and extensions on your Mac correctly so that no remaining files negatively affect the computer's performance.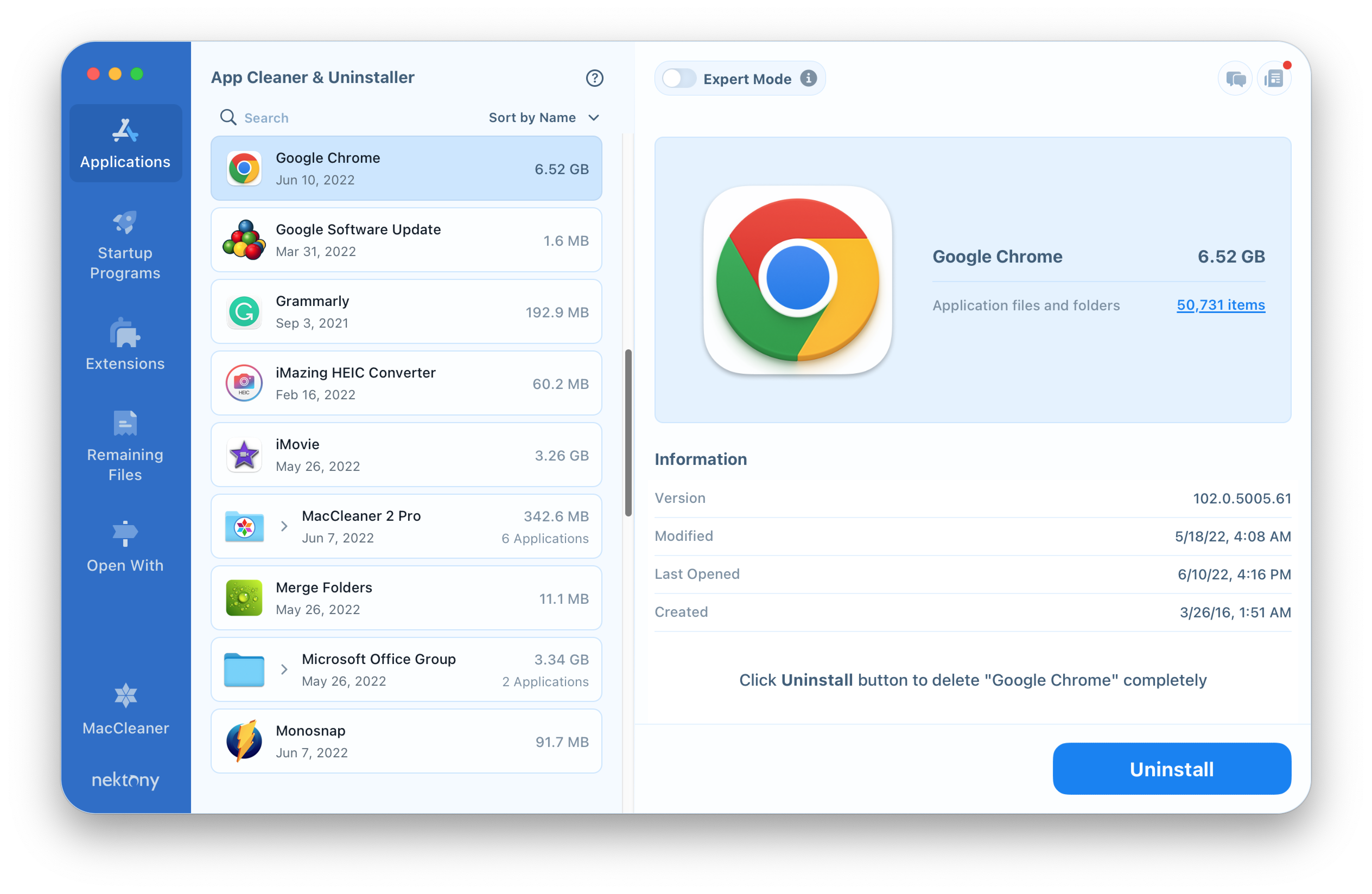 Also, you should pay attention to other reasons why you may experience a slow Safari (or another browser):
You have a lack of free

disk space

on your hard drive.

There are some viruses on your computer.

Your disk requires being

defragmented

.

There are too many apps

running at Mac startup

.

You use old versions of macOS and haven't updated the system when it is required.
Now, we would like to take a deeper look at each browser and share tips on how to make them work faster.
---
2. Why is Safari so slow? How to speed up Safari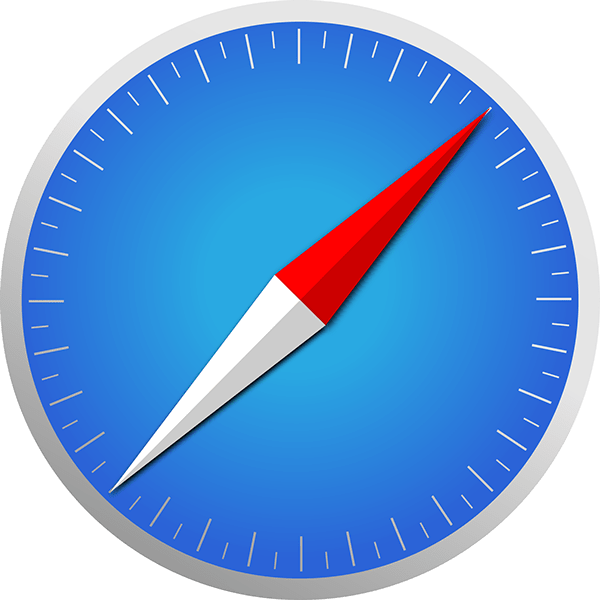 Safari is a default web browser for Apple operating systems. The application is popular for its high speed but sometimes does not want to work properly and fast. It may hang, brake and show the irritating spinning rainbow wheel. Unfortunately, there are no problem-free browsers yet. Apple is trying to improve Safari and add new features with every app update. Innovations can sometimes be detrimental to the performance of old and weak Mac computers.
Anyway, if Safari is slow and not working properly, you should try the following solutions to make the browser speed faster:
Check for software updates from Apple.

In Safari Preferences, choose to open tabs, not with the Top Sites but a blank page.

Clean the entire history

(cache, cookies, …) or do a

Safari reset

.

Try to update Adobe Flash Player to the latest version or disable Flash. If you need to enable Flash, you can install a special extension for Safari, which allows you to watch the necessary video from Adobe Flash.

Clean up unnecessary Internet Plugins. The plugins are located in the Library folder. Some plugins can slow down Safari, especially the old ones which are not supported and do not work correctly with the latest version of the browser.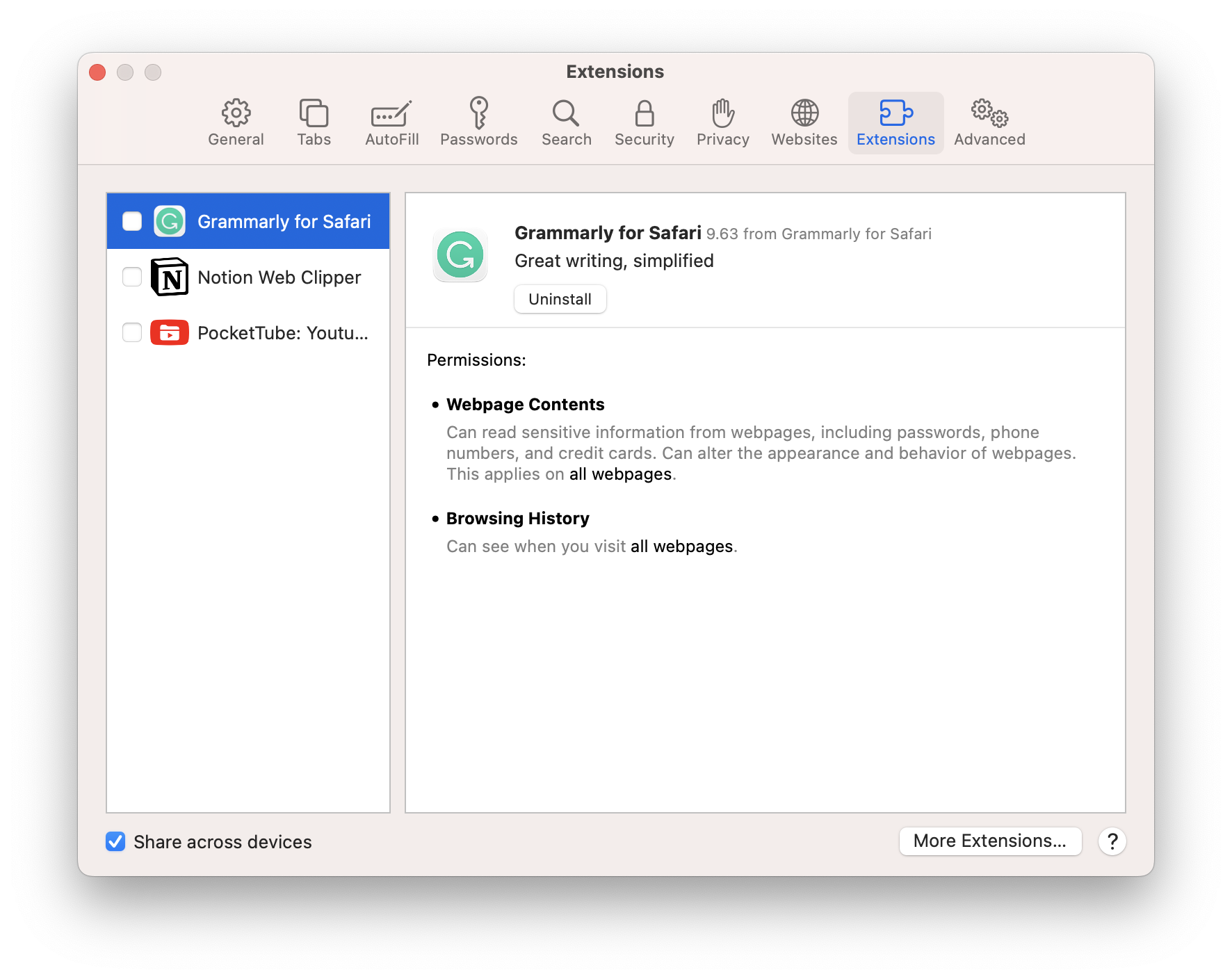 Slow browser performance and freezing can occur because of the additionally installed applications, for example,

1Password

.

Set up the browser history to be saved no more than necessary. Some users save history no more than a week.

Re-login to iCloud. It seems to be a waste of time, however, it can positively affect the applications if they use the service of cloud storage. For example, Safari stores your saved logins and passwords in iCloud, so that they become available on all your gadgets. Go to the System Settings → iCloud section → scroll down and click Sign Out. Then reboot your Mac and log in again to your iCloud account. Wait for the synchronization of all your data and check to see if the browser problems still exist.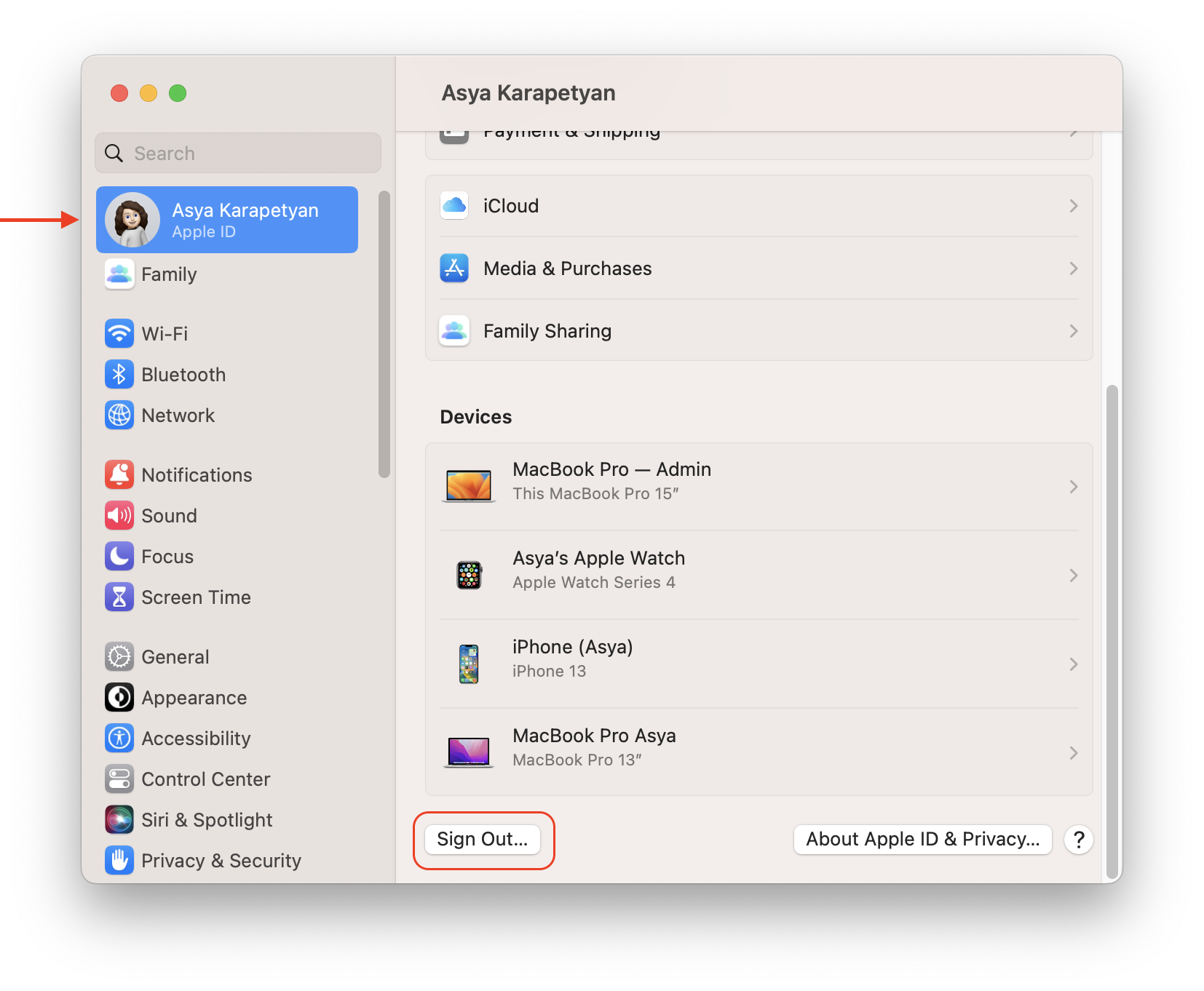 Try to create a new Mac user profile and check how Safari works.
If nothing helps, we recommend that you use Google Chrome or Mozilla Firefox.
---
3. Why Google Chrome is so slow? How to speed up Chrome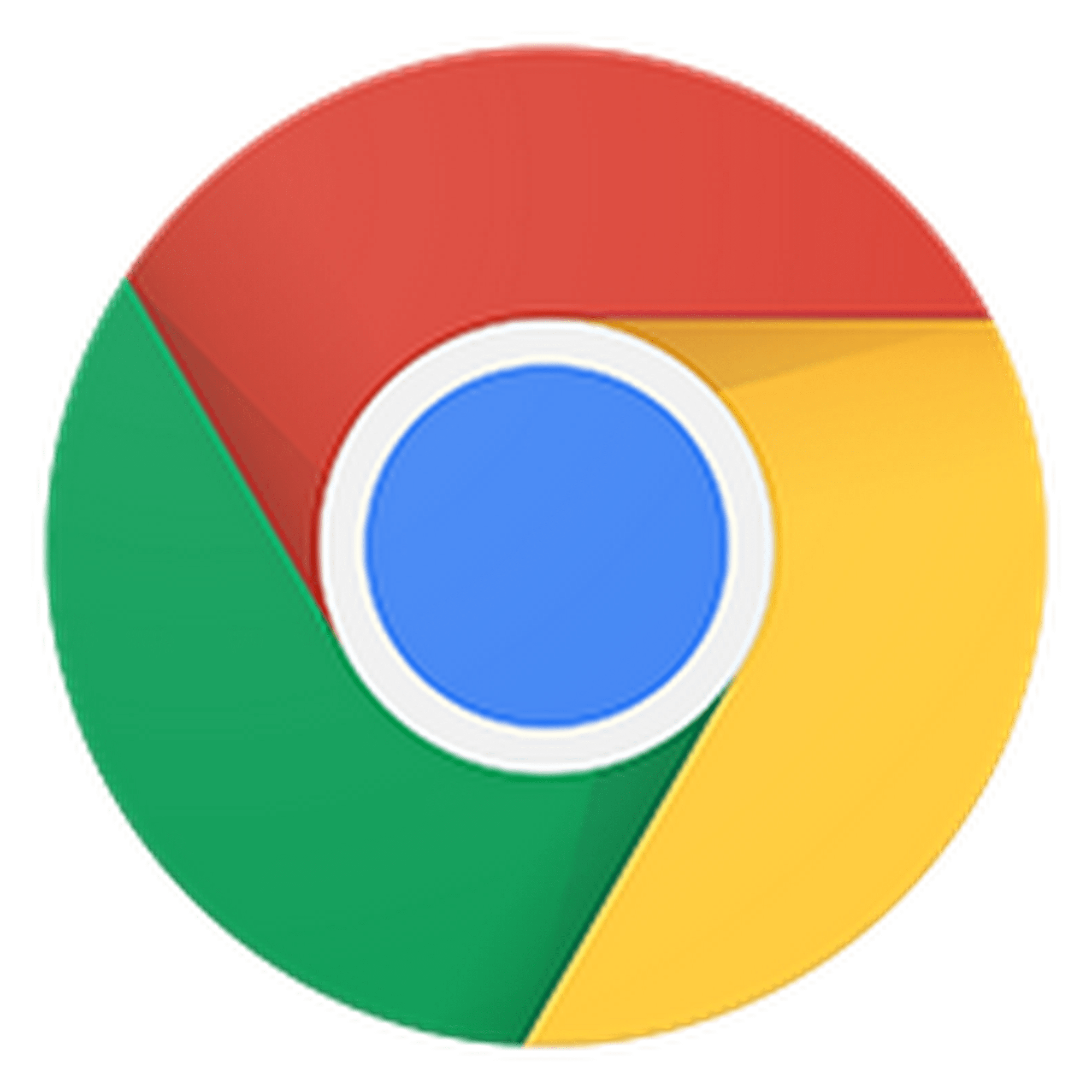 Google Chrome is another popular browser among millions of Mac users. This is a fast browser, which uses modern Internet technology and is famous for being user-friendly.  But there is nothing ideal in the world, and Chrome is not an exception. No matter how fast the Chrome browser was at first, one day you may notice that Chrome is running slow. Here are some more short tips on how to make Google Chrome faster:
Check the memory usage of extensions

.

In the Chrome menu select Window → click Task Manager. You will see the browser's Task Manager window. Here you can see a list of extensions or tabs and the memory usage of each of them. Some extensions may work incorrectly and use a significant amount of RAM.

Add an advertisement blocking extension. Today, there are many advertising sites which show many banners. These banners are big and mostly are animated. If there are many banners on a web page, they can significantly slow down your browser. To speed up Chrome, you can try to disable advertising. To do this, use a special AdBlock extension. It allows you to block almost all ads on websites and work without distraction. You can add a part of the sites to the whitelist, which will display all advertising and non-advertising banners.

Clear Browsing Data.

Go to the Chrome setting, select More Tools and click Clear Browsing Data. You will see a window where you should select the time nd confirm the action.

Delete the unwanted start page in the shortcut properties. For this, go to the Chrome Preferences.

Update the software to the latest version.

All software pre-installed on your Mac, including the Chrome browser, should be up-to-date. Automatically checking for new updates works with a fairly long delay, so we recommend checking them manually.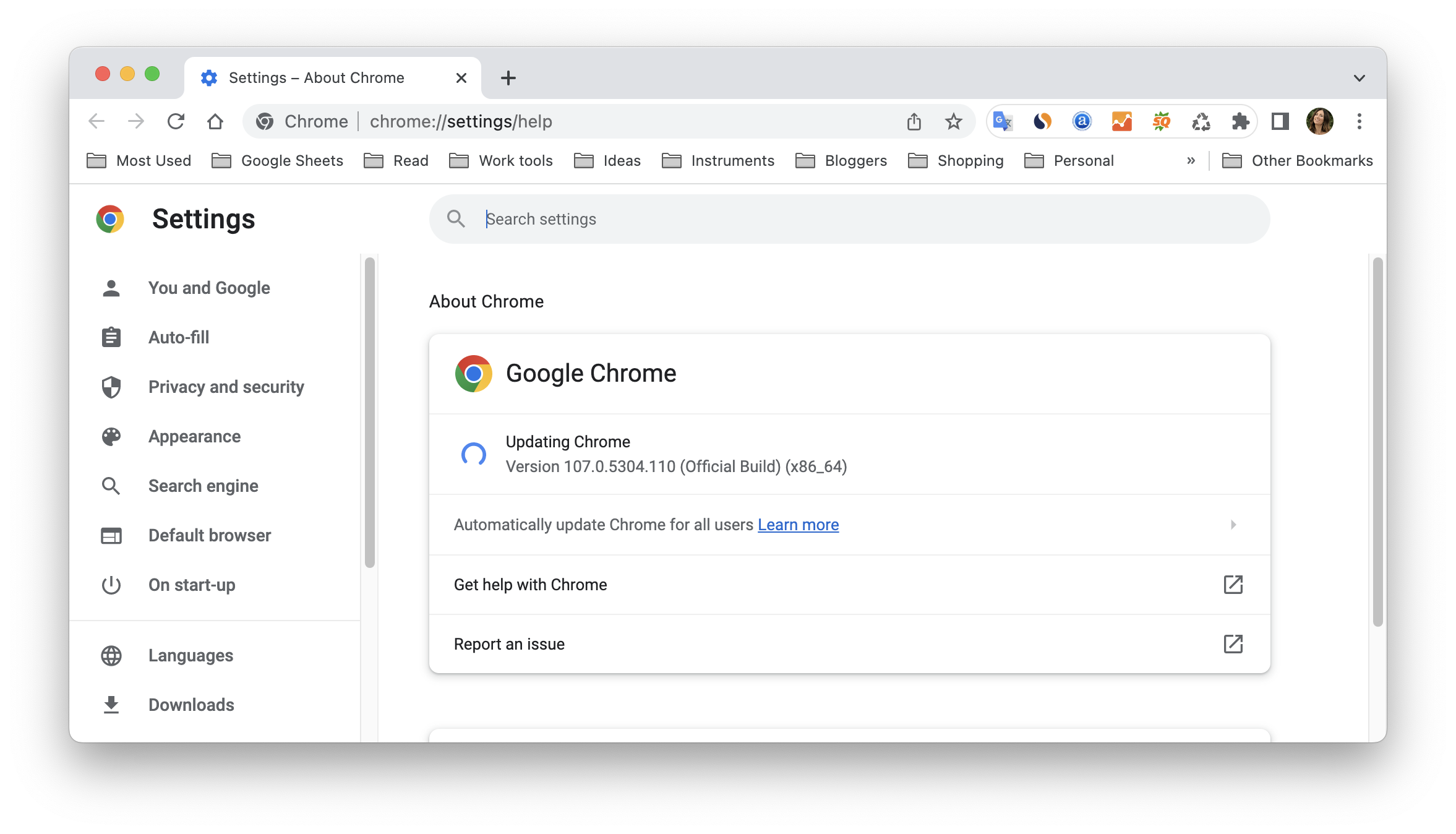 ---
4. Why is Firefox slow. How to speed up Firefox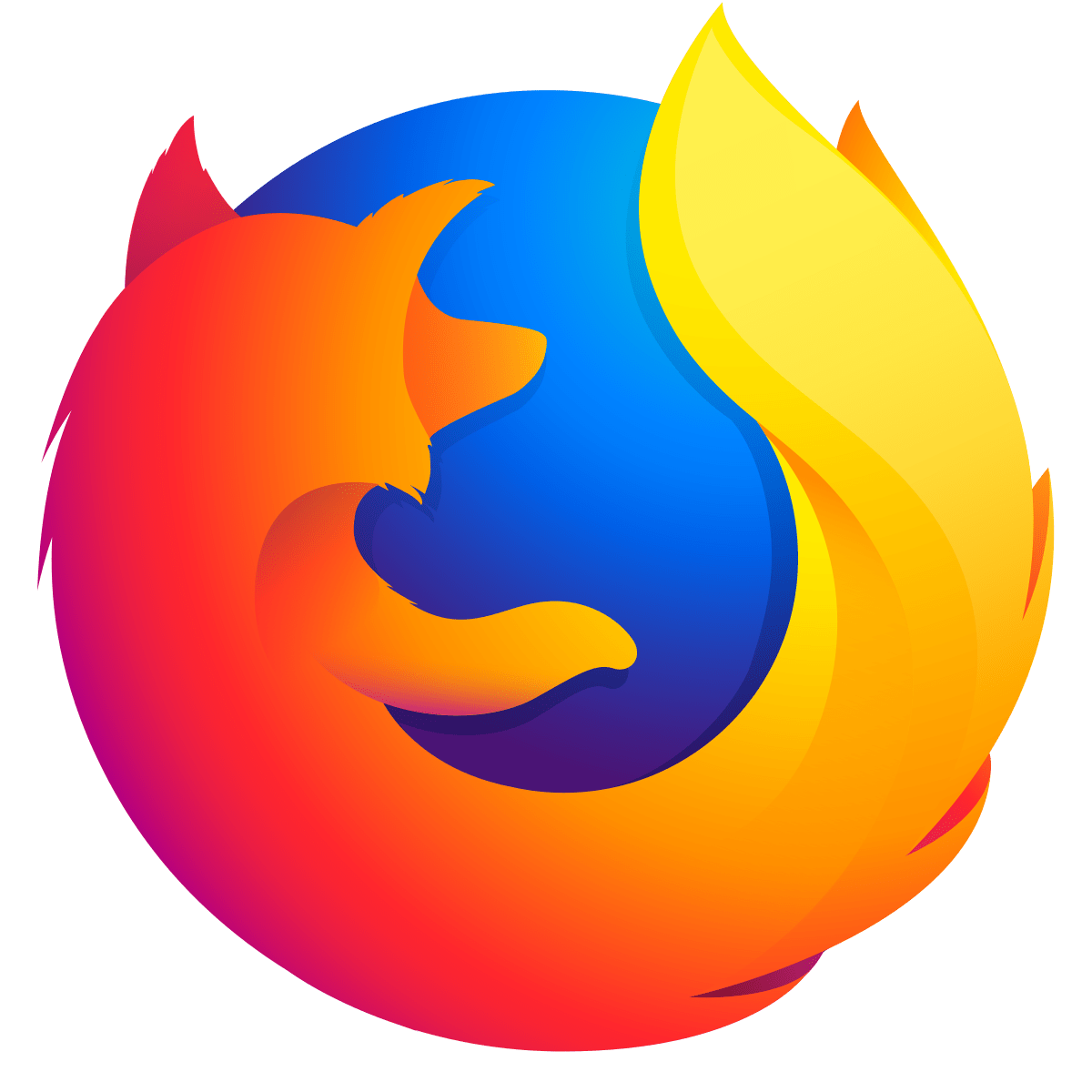 If you noticed that your Mozilla Firefox browser, which previously did not cause any complaints, suddenly began to perform slowly, or worse, if Firefox is not responding at all, then read on to find the solution.
The reasons why Firefox is running slow on Mac are mostly the same as we described above: too many extensions and plugins, caches, cookies, and so on. However, we would like to add some tips to quickly check which factor is primarily affecting the browser's speed.
Troubleshoot mode.

If Firefox works slowly, you need to disable all extensions. As an alternative to doing this manually, the developers provided the safe mode option, which loads the browser in a safe mode without all extensions and with the default settings. To enable this mode, follow these steps: open the Firefox browser → go to the Menu bar → select Help → click Troubleshoot mode → confirm to Start in this mode. Your browser will reopen.

Finding the problematic add-ons.

If in the previous step you found out that the reason why the browser is slow is related with

Firefox extensions

, then you need to find out which one. For this, open the browser → go to the page with the add-ons → disable each extension separately and check the performance of Firefox.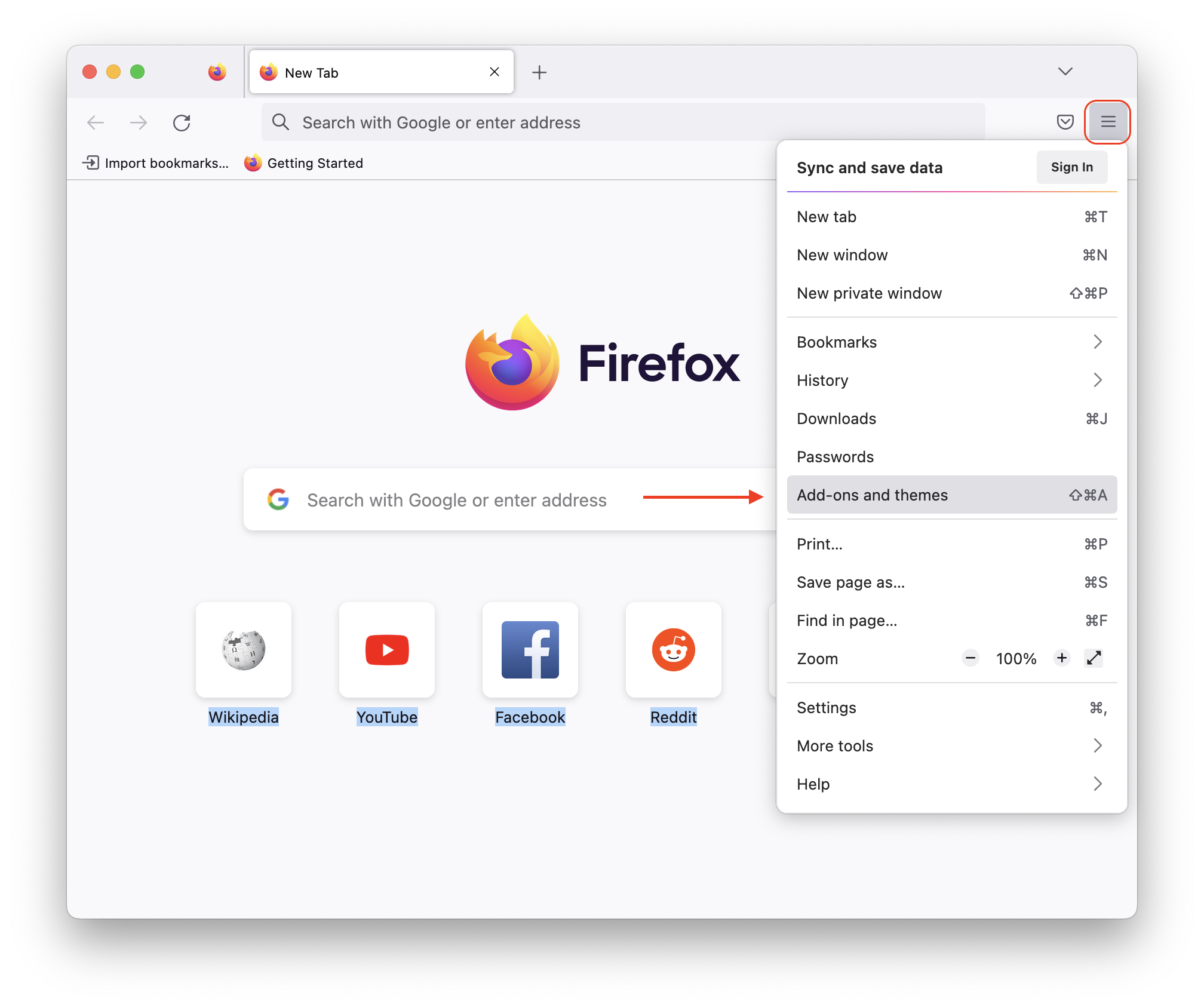 ---
Conclusion
We have shared the top reasons why your Mac browser can become slow and how to fix slow browser speed. If you find that the reason is related to installed extensions and add-ons, you can use a free software tool App Cleaner & Uninstaller which allows you to easily manage Mac and user extensions.
We hope that at least one of all the solutions mentioned above will help you to make your browser work more effectively. If you still have any questions, then leave a comment below. We will be happy to assist you.