Web browsers provide a huge range of possibilities from the navigating pages to 2k streaming in video games. Unfortunately, technology is not perfect, and the disadvantages of these actions result in the accumulation of a huge cache, temp files, and cookie on a computer. They are not always in use, but they take up a considerable amount of space on your disk and stay on your hard drive even after deletion of your browser. In this article, we will explain how to uninstall browsers correctly and remove everything related to them.
---
How to Uninstall Browsers Manually
If you do decide to remove the browser, after removing the app from the Applications folder, you should also remove all their system and temporary files. This will allow you to free up considerable space on a hard drive. Here are the basic steps to completely uninstall browsers:
Remove caches from the browser interface.
Delete the browser from the Applications folder.
Remove the remaining system files from the Library folder.
Deleting cache files allows you to free up a lot of disk space. Even if you do not want to delete the browser, this procedure should be carried out at least once per month. For a month of normal use of the browser, it can store from 0.3 to 0.7 GB of cache files. Removing the main browser cache can be performed directly from any browser. It is important to be careful, as there are cookies in the cache files, saved passwords, etc.. They practically do not take the main weight as saved pages, video and audio files.
The first and second steps are fairly easy. But the process of finding and deleting service files is individual for each browser.
Please, follow these articles to learn how to completely uninstall each of the browsers with their service files:
---
Uninstall Browsers Using App Cleaner & Uninstaller
App Cleaner & Uninstaller is a special utility which allows you to quickly remove any application on a Mac with all its service files. Just launch the uninstaller → select the browser you want to remove → click the Remove button → confirm the deletion. That's all. You will not have to waste your time searching for the support files of each app. App Cleaner & Uninstaller will do this job for you in less than a minute.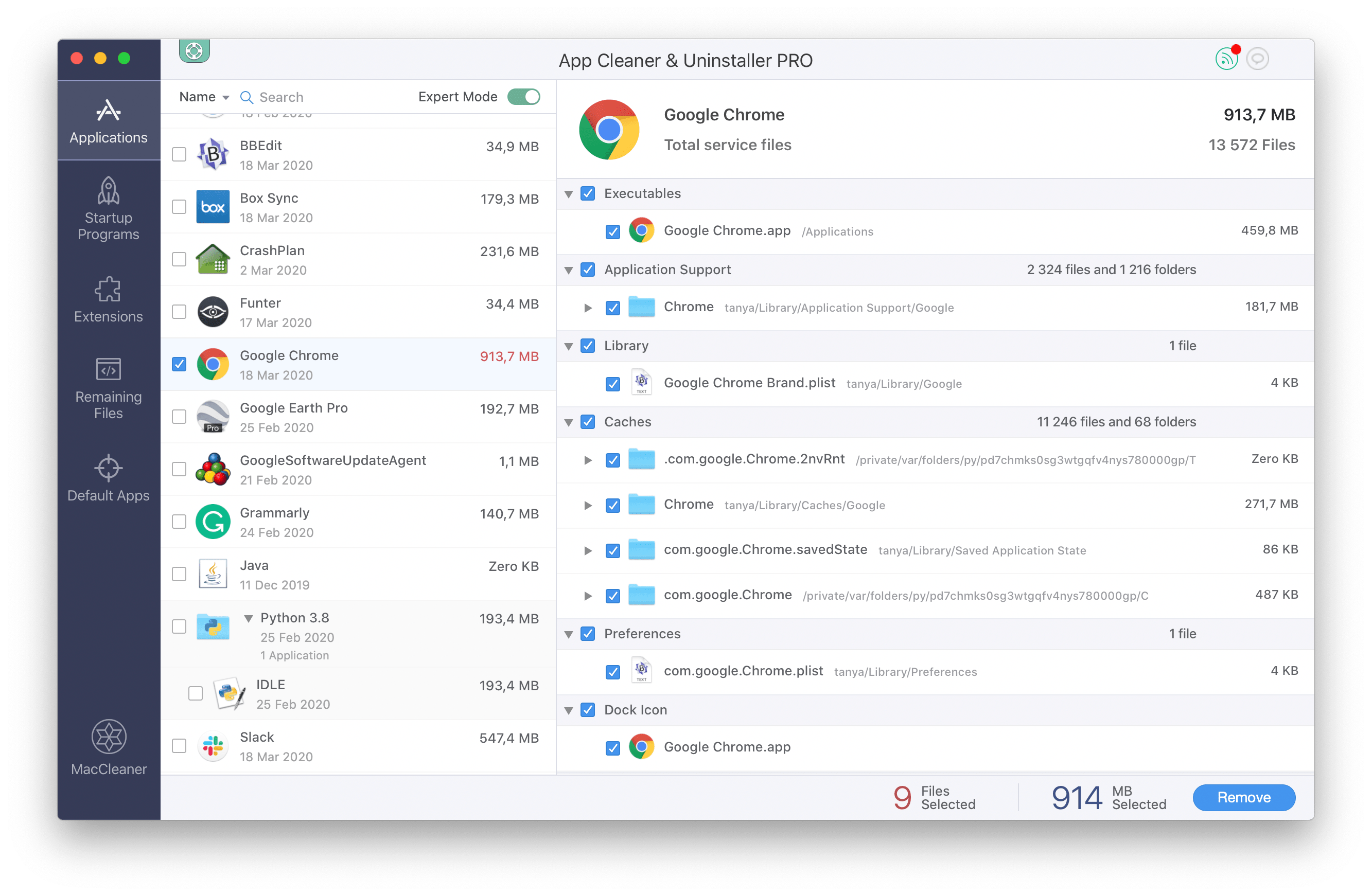 [contentblock id=19]