Almost all applications on Mac, for one reason or another, cache part of the data to a local disk. This often leads to complications in the system because the data may be damaged, and the application will start to work slowly or just occupy space on your hard drive. The good news is that the caches can be removed without fear of breaking the application. Since they are re-created when you first start up the app (they will be smaller and without errors if there were any). In this article, we will share some simple steps on how to clear Mac cache.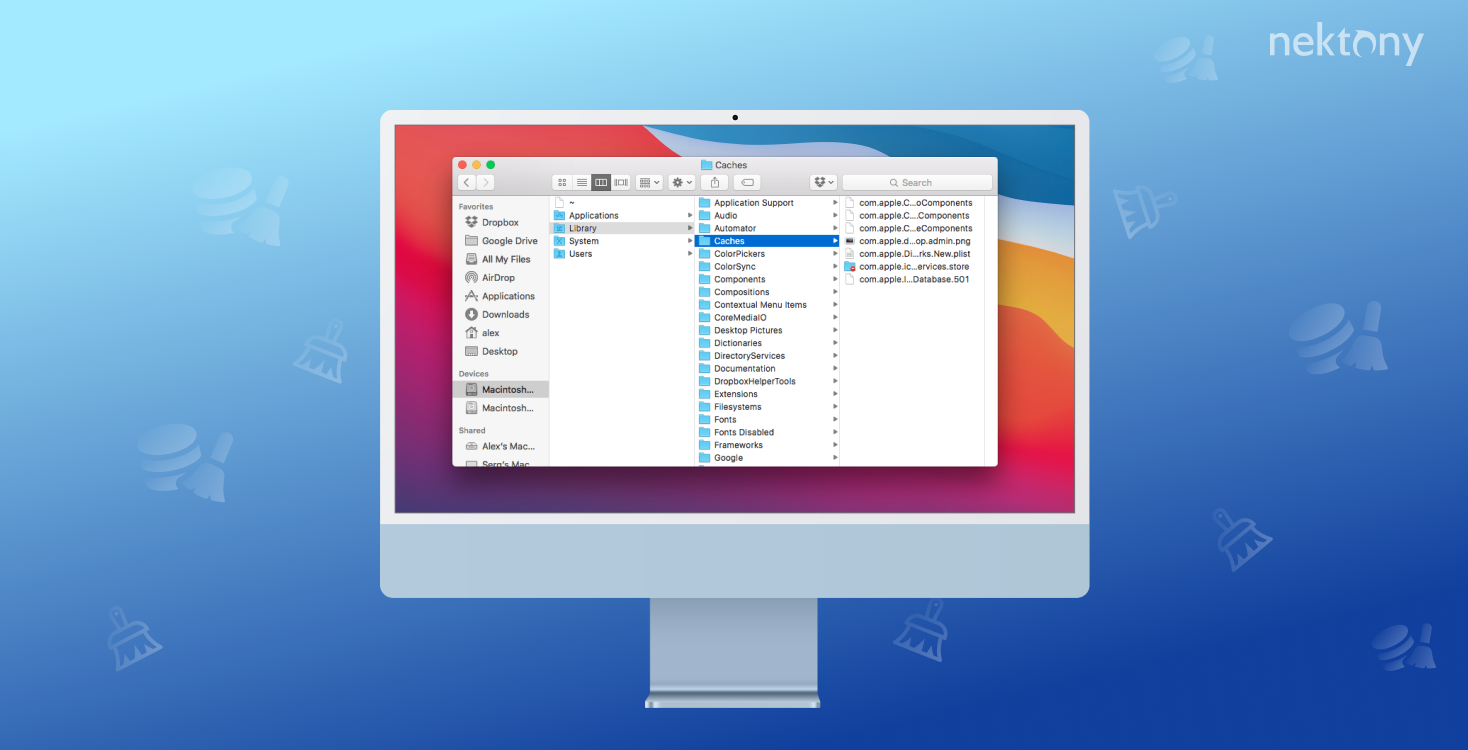 Contents:
1. What is cached data?
2. What is a browser cache?
3. What does clearing cache do?
4. How to clear cache on Mac manually.
5. How to clear cache on Mac with one click.
6. How to clear browser cache?
Note: It happens that cache memory could be useful in some cases just like Autocomplete or saved passwords in browsers. If you know that you would probably need the data, it's better to skip the steps described below and retain the cache folders responsible for specific applications.
Watch the video to see how easy it is to clear Cache files on a Mac with MacCleaner Pro.
#1 Tip to quickly clear cache on a Mac
If you do not have time for exploring how to manually clear the cache on a Mac computer, but you need to quickly perform this task, use a special software tool:
MacCleaner Pro
.
This all-in-one solution will help you to clean up and
speed up a Mac
with just a few clicks.
MacCleaner Pro
What is cached data?
Cached data are a set of temporary files created when you use applications on your computer. Cache files are needed to help your computer run faster. So, generally, caches are files required for good program performance.
There are several types of cached data:
User Caches
System Caches
Web Caches
---
What is a browser cache?
Browser cache is temporary data created by the browsers to load a web page faster. Browser cache files save the history of websites and web pages visited by you.
---
What does clearing cache do?
Simply, caches are temporary files that the system and apps use to avoid recreating or re-downloading some information for their operations. It doesn't sound that bad, but sometimes cache files can get corrupted because of a software update. This can lead to problems.
Also, over time, the volume of caches gets bigger and bigger and, as a result, your Mac slows down instead of working faster.
Moreover, even if you have removed the app, the cache files remain on your Mac. Sometimes their size could have grown to tens of gigabytes and clog the disk memory. Thus, periodically, we should clear browser cache and cache files of other programs on your computer.
Temporary files should be removed over time or when the system reboots. Ideally, almost all of the cache files are cleared when the system is restarted. Unfortunately though, everything may not be quite so rosy. So, once a week it is advisable to reboot the Mac as a precaution.
"How do I clear my Cache?"
This is one of the most frequently asked questions by Internet users. So now we are going to highlight two ways of how to clear the cache on a Mac.
---
Clear cache on Mac manually
All the caches created by your apps by default are stored in the system Library or user Library folders. Thus, to clear cache on Mac, you should delete the contents of the following directories in Finder:
~/Library/Caches
/Library/Caches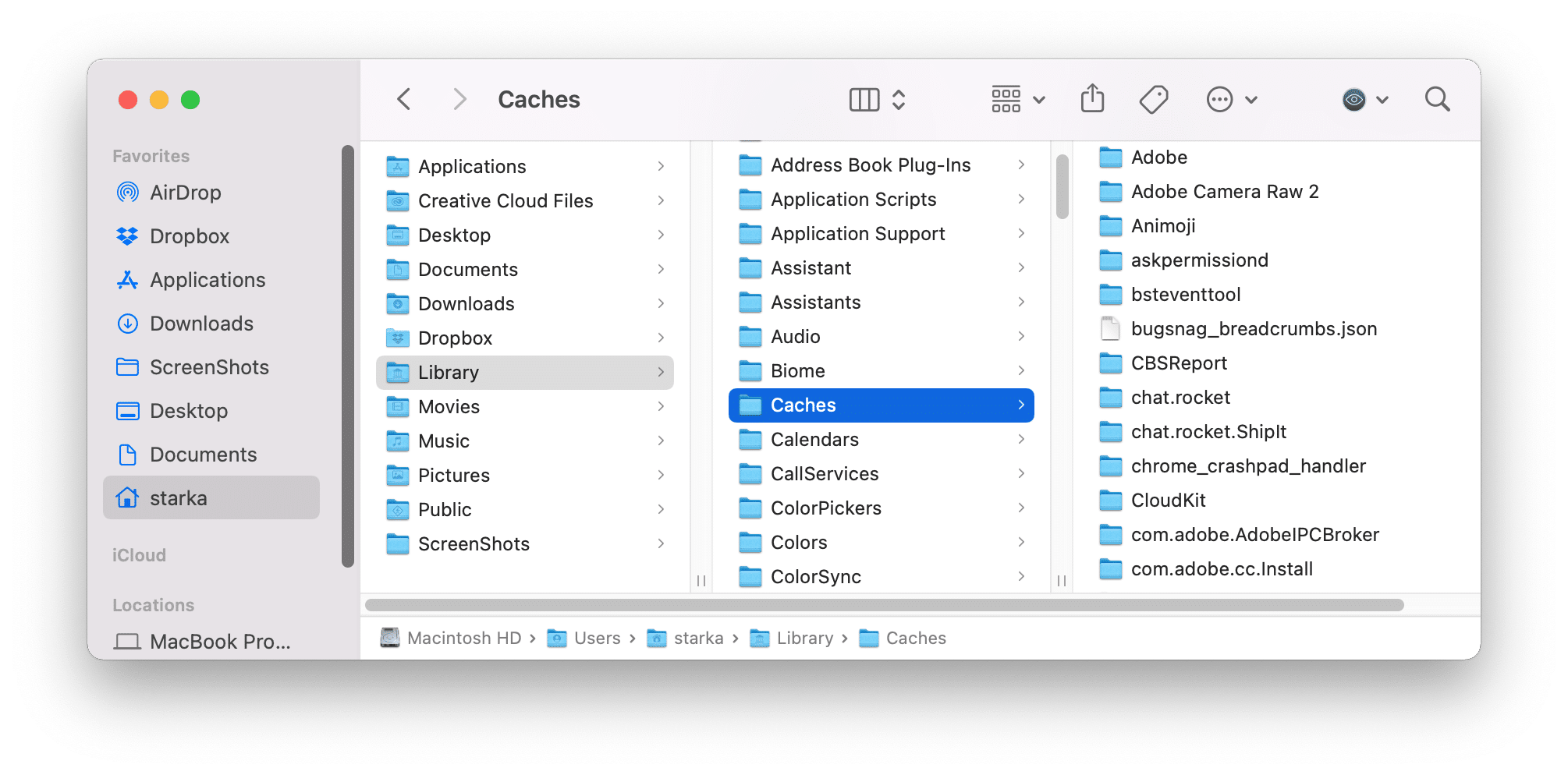 The first folder is hidden. To open it, you need to press the Command+Shift+G key shortcut and, in the search field, type ~/Library/Caches. Then click the Go button. Also, you can call this command from the Menu Bar → the Go section → and select Go to Folder…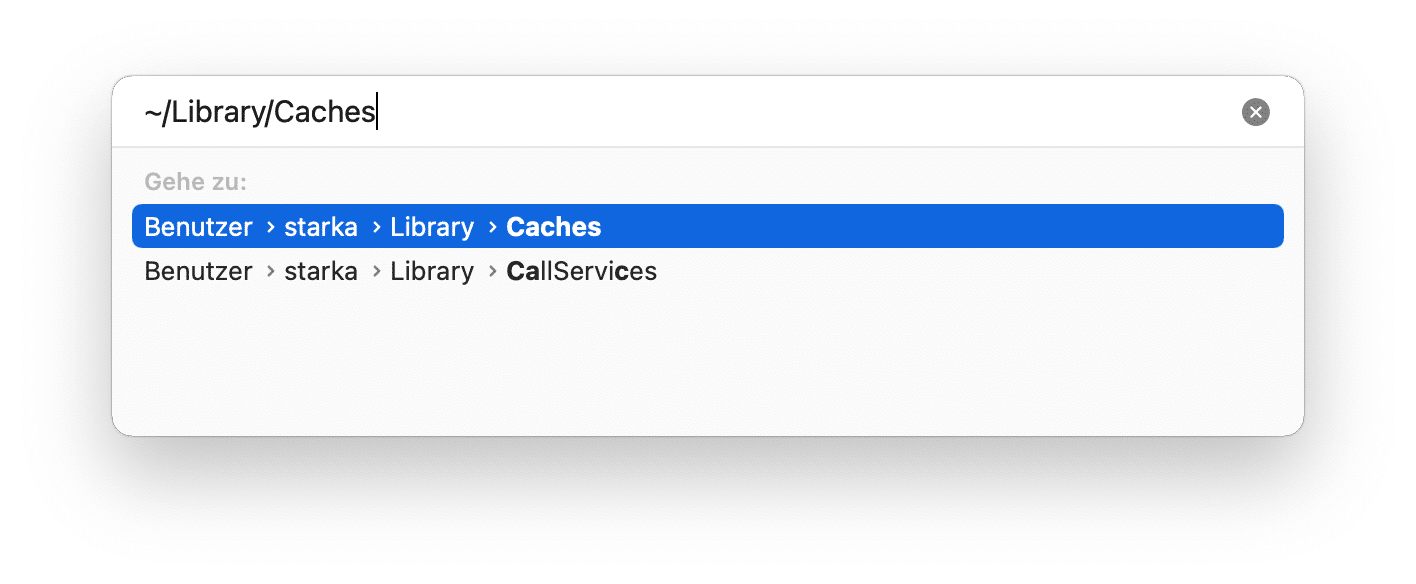 If you need to remove the caches of any application, then remove all the contents, except the folder with its name.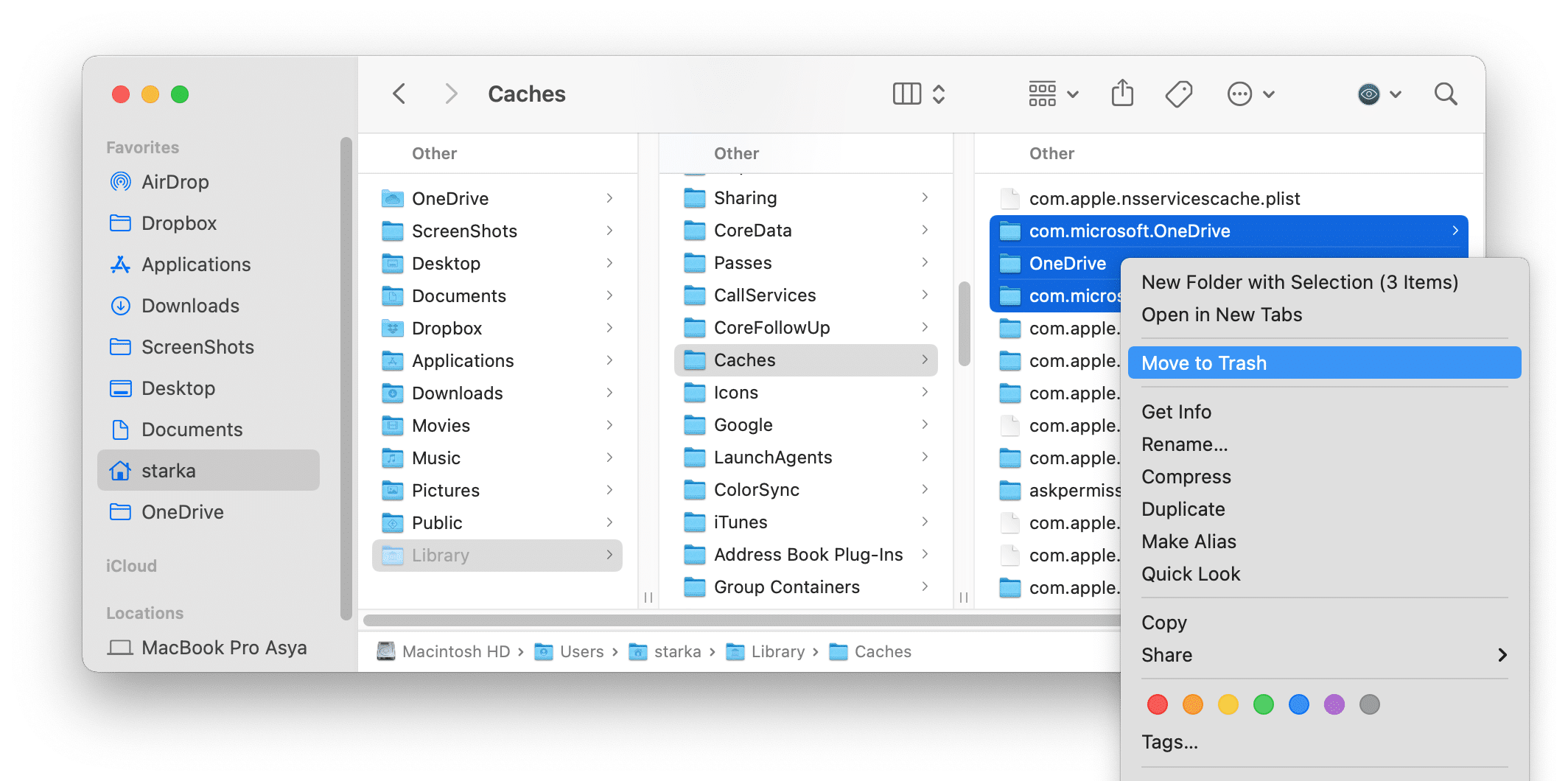 Then restart your computer.
The first boot will be longer than usual. Don't worry, this is normal.
Please note, in this way you delete the cache files, most of them, maybe, but not all of them. Some apps may scatter their service files in different folders, so we recommend that you use special software tools which can find all these cache files automatically, no matter where they are located.
---
Clear cache on Mac using MacCleaner Pro
To quickly find and safely remove cache files on your Mac, you can use a special software tool: MacCleaner Pro. The app scans your hard drive and automatically finds all the cache files in just a few seconds. Then, all you need to do to remove caches is to select them from the Clean up Mac section and click the Clean Up button.
MacCleaner Pro is the best cleaner of cached data on a Mac.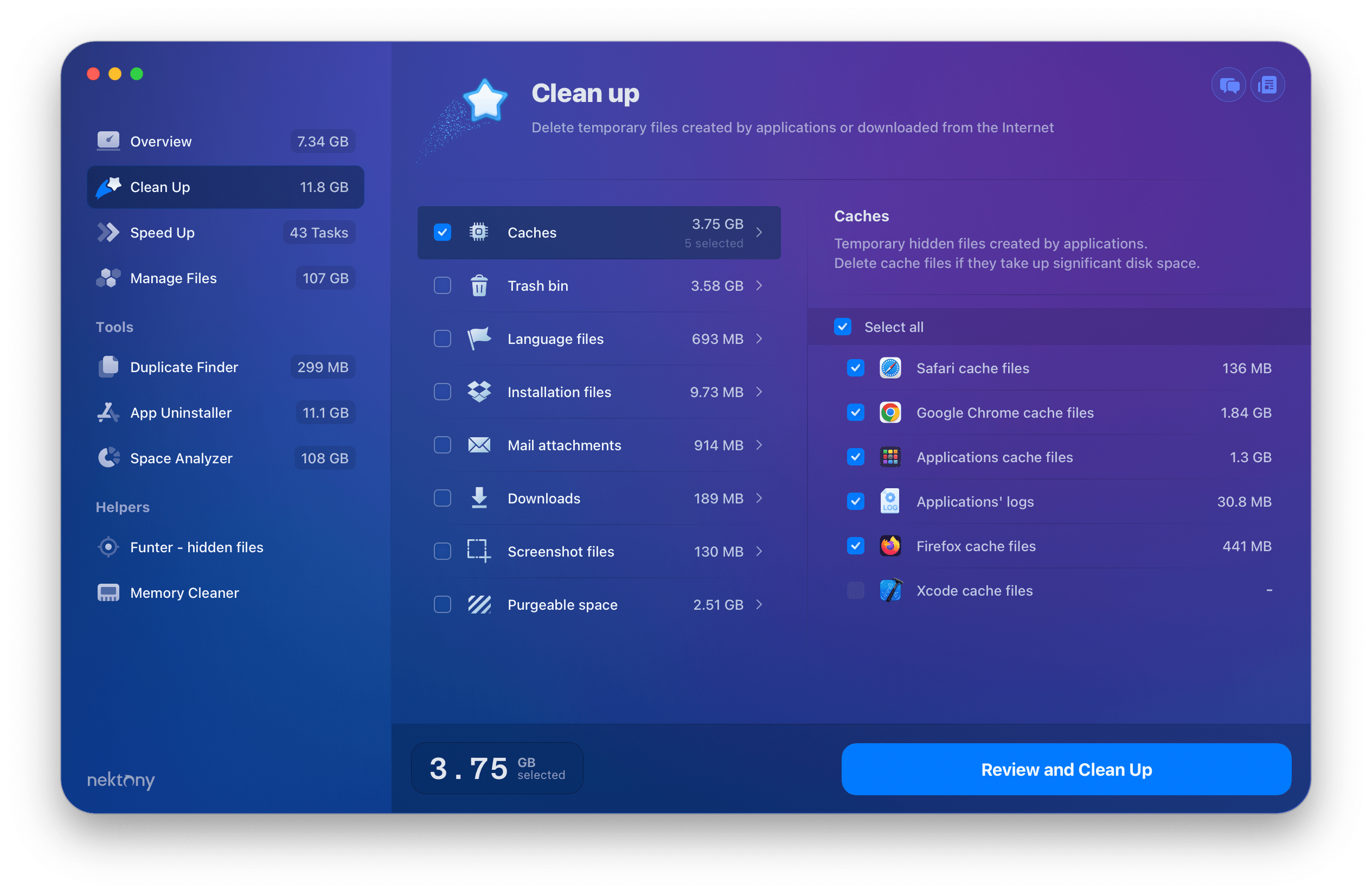 ---
How to clear browser cache on Mac
Clearing the browser cache requires the same steps mentioned above. You can clear the browser cache manually or use MacCleaner Pro:
Go to the Clean Up section.
Select Caches and tick the web browser for clearing its caches.
Click Review and Clean Up and confirm the cache removal.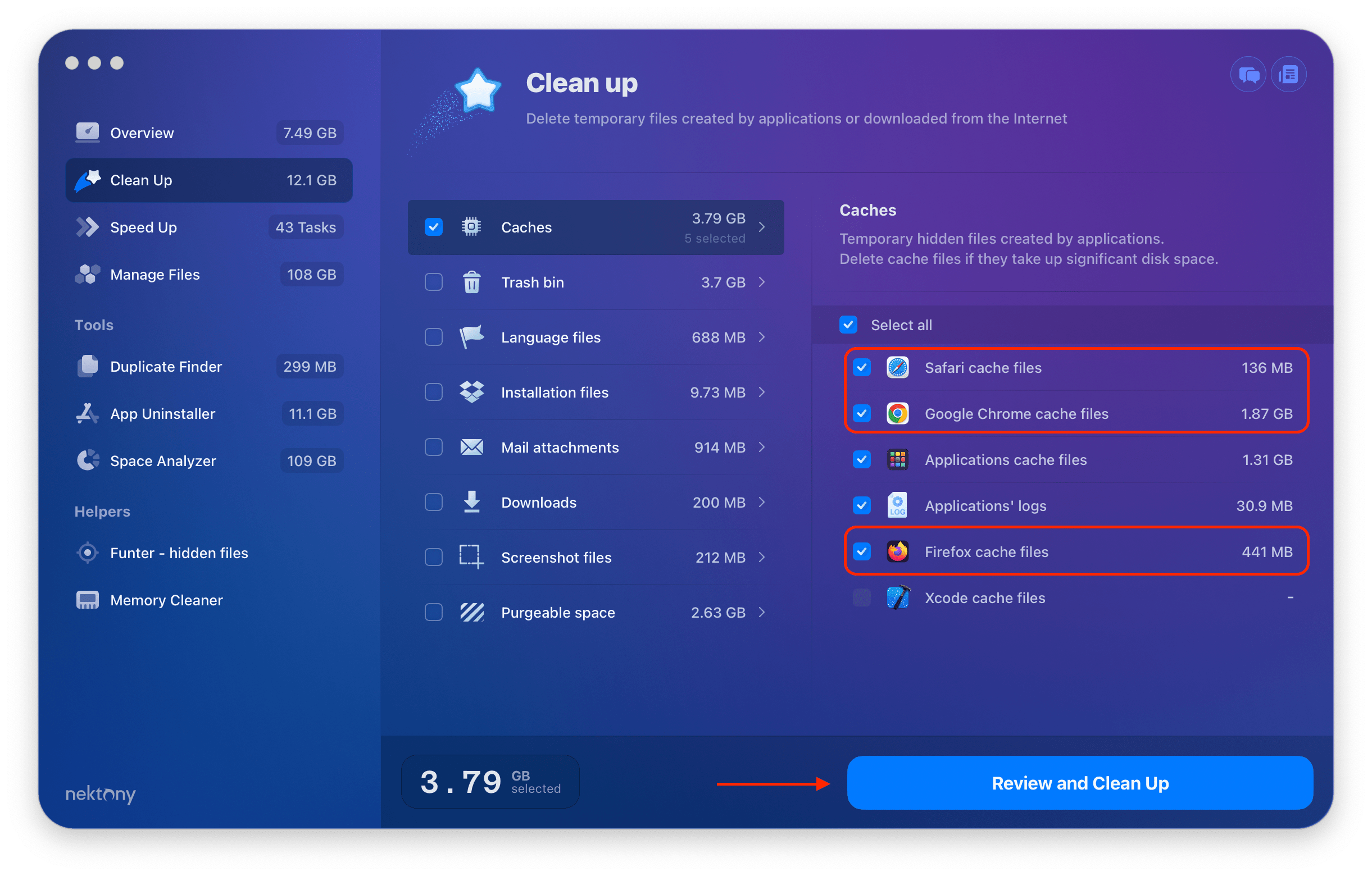 In our previous articles, we have already given some guidelines on how to manually clear browser cache. Just follow these links to learn about them:
---
Conclusion
Although cache files are needed to make your apps or browsers run faster, you should clear your cache periodically to free up more disk space and optimize your Mac's performance. Use one of the ways described above that suits your needs best.