Cache cleaning can save gigabytes of space on your Mac. Each time you open web pages, Safari saves their caches and stores them in a temporary folder in the Library. On the one hand, this helps Safari to retrieve websites from the cache faster than it receives from the Internet. On the other hand, over time, these files occupy a significant disk space. That's why we recommend that you clear cache in Safari periodically. In this article, we will tell you how to clear Safari cache, cookies and history.
How to Clear Safari Cache
Way 1
Open Safari browser and go to Preferences.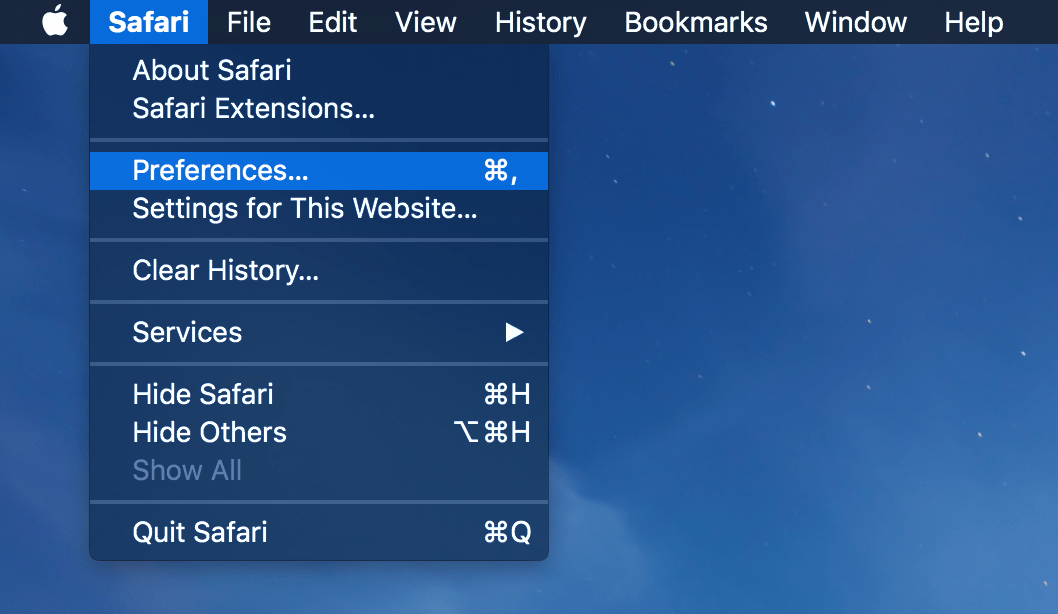 2. Switch to the Advanced section and enable the option "Show Develop menu in menu bar."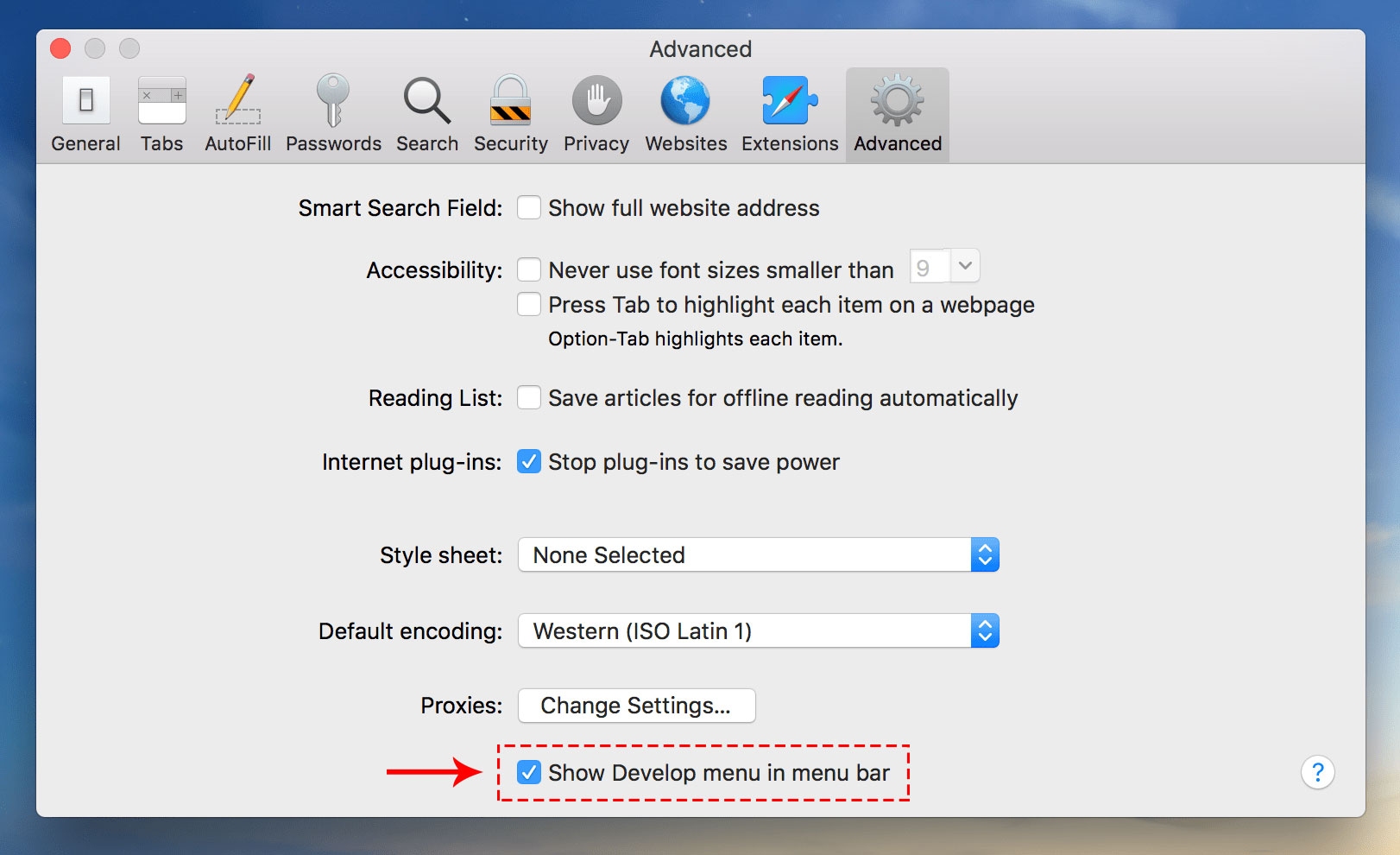 3. After this, you will see the additional menu "Develop" in the menu bar. Click it and select "Empty Caches." You can also use the Alt+Command+E key shortcut.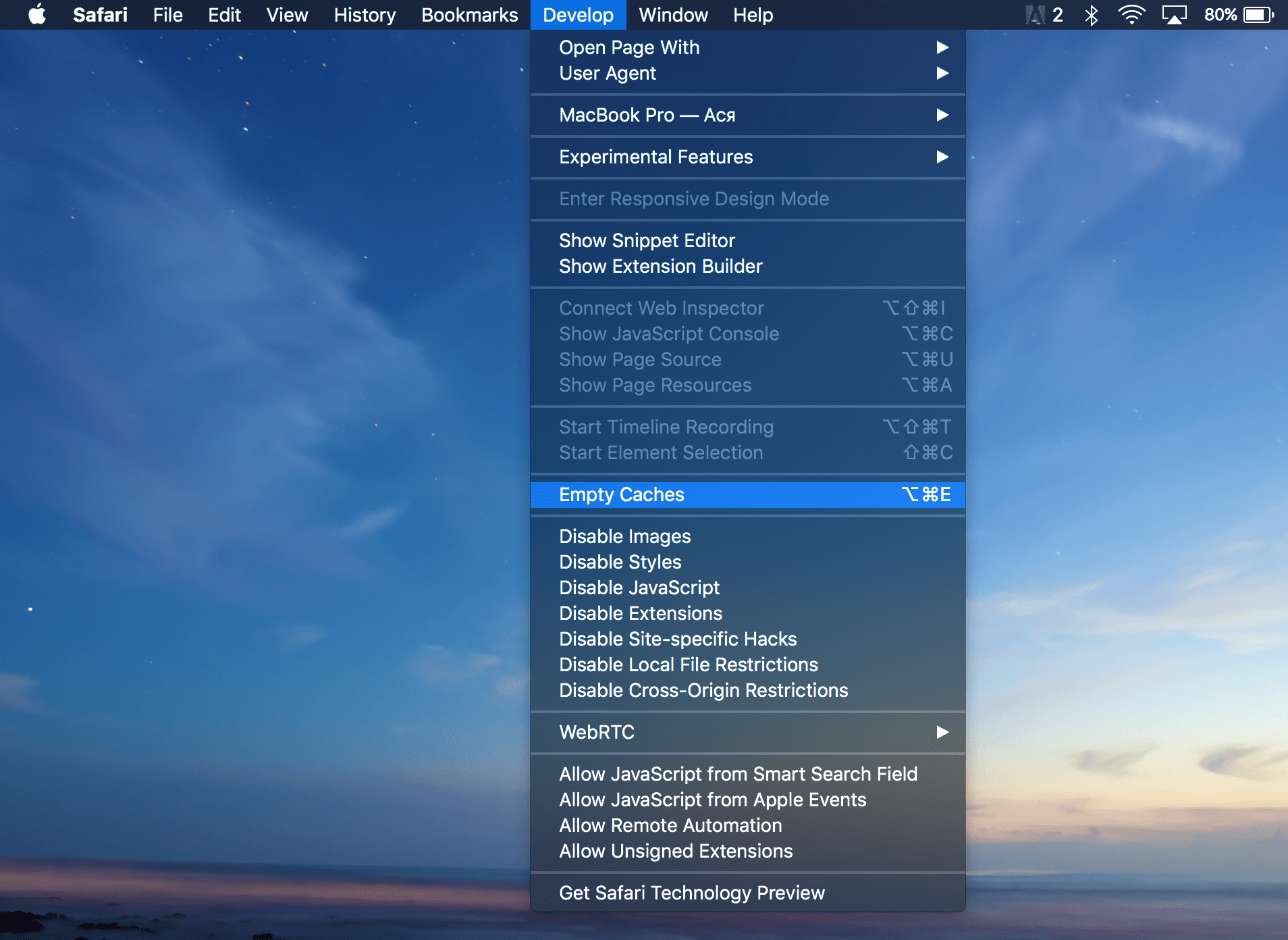 That's all. No additional dialog window will be shown. In a few seconds the Safari clean-up will be completed. Once you enable the developer mode, you can easily access this option whenever you need.
---
Way 2
Mac operating system stores all temporary files in the Library folder. So, another way to clear Safari caches as well as Safari cookies is to go to the Library → Caches to find and remove unneeded files from there. But please be careful when you delete files from the Library folder. Removal of important files may damage your system. If you are not sure about your actions, we recommend that you use the first way or use a special app – сache cleaner. Follow the article to learn more about that.

---
Way 3
The easiest way to clear browser caches is to use third-party utilities. For example, with ClearDisk  from Nektony you can do it with just one click. All you need is to scan caches and click the Clean button. You can clean up caches of a particular app only or clear caches of all your apps in one go.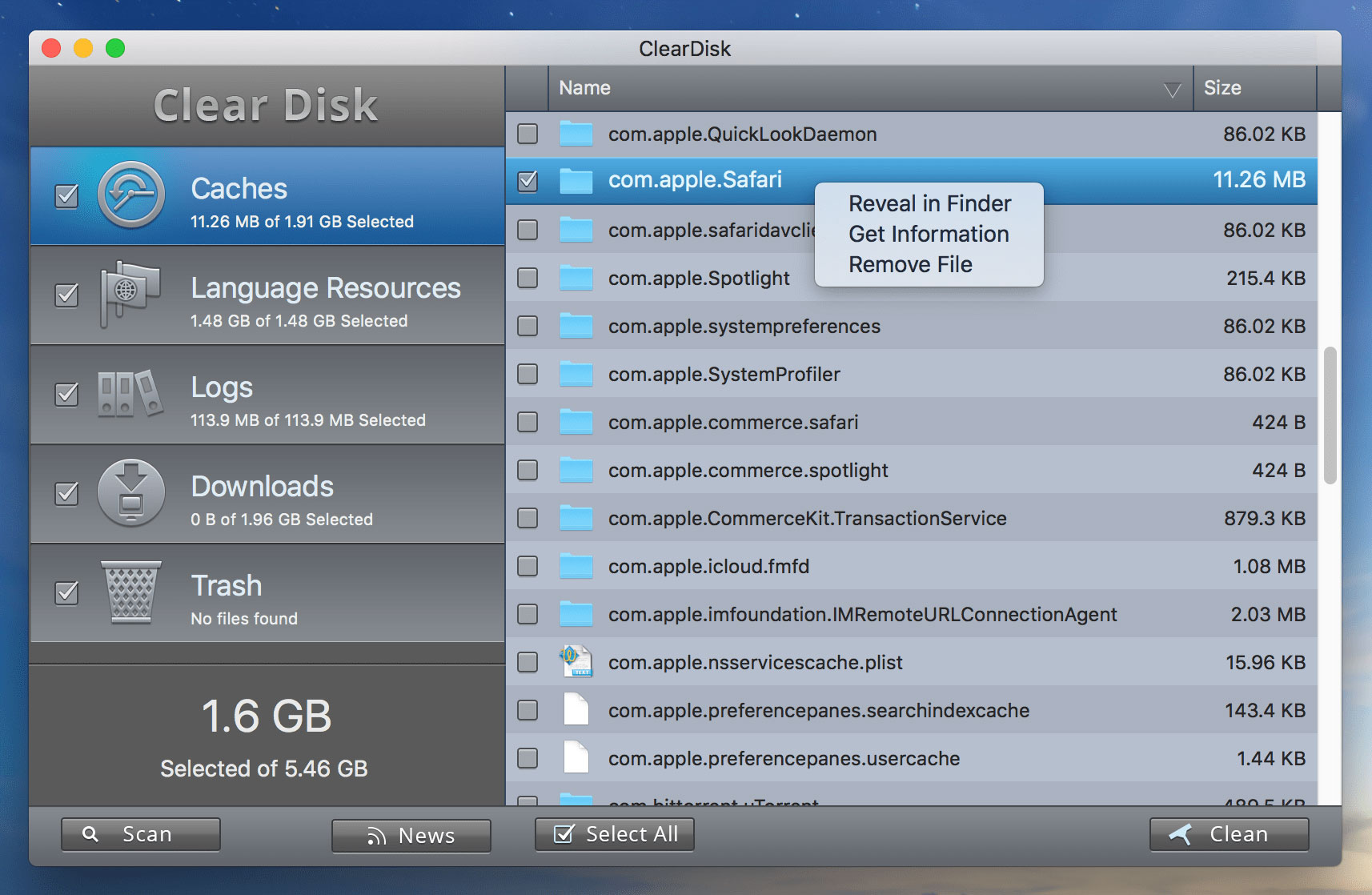 ClearDisk also allows you to remove other junk files, such as logs, downloads, files in the Trash folder and language resources. The app provides a trial version so that you can try it absolutely for free.
---
How to Clear History on Safari
Except for caches and cookies, any web browser, as well as Safari, keeps a history of the pages you visit. If you want to maintain privacy and clear the list of websites you've viewed, then you can clear Safari history using the following instruction.
Launch Safari and go to the History in menu bar → select Clear History.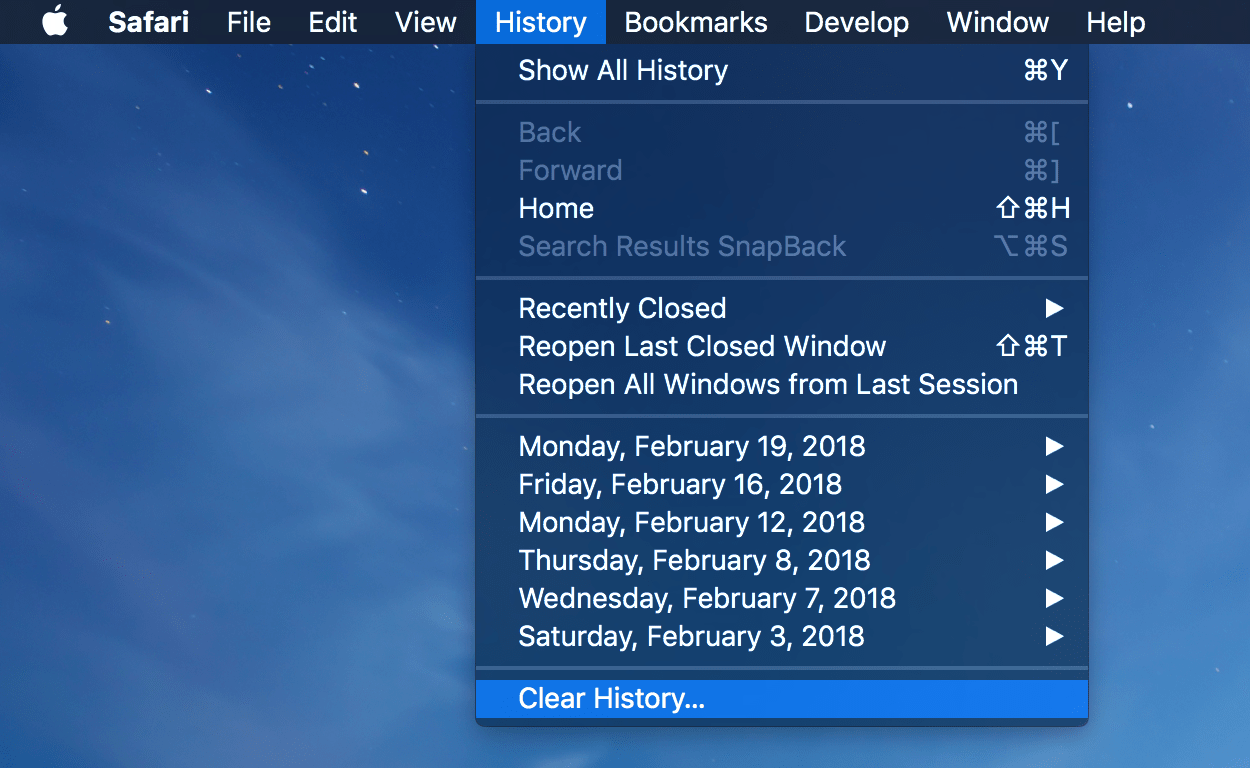 2. You will see a window, where you can select the period you want to clear history for. Choose the period and click the Clear History button. Please note, clearing history will also remove related Safari cookies and other website data.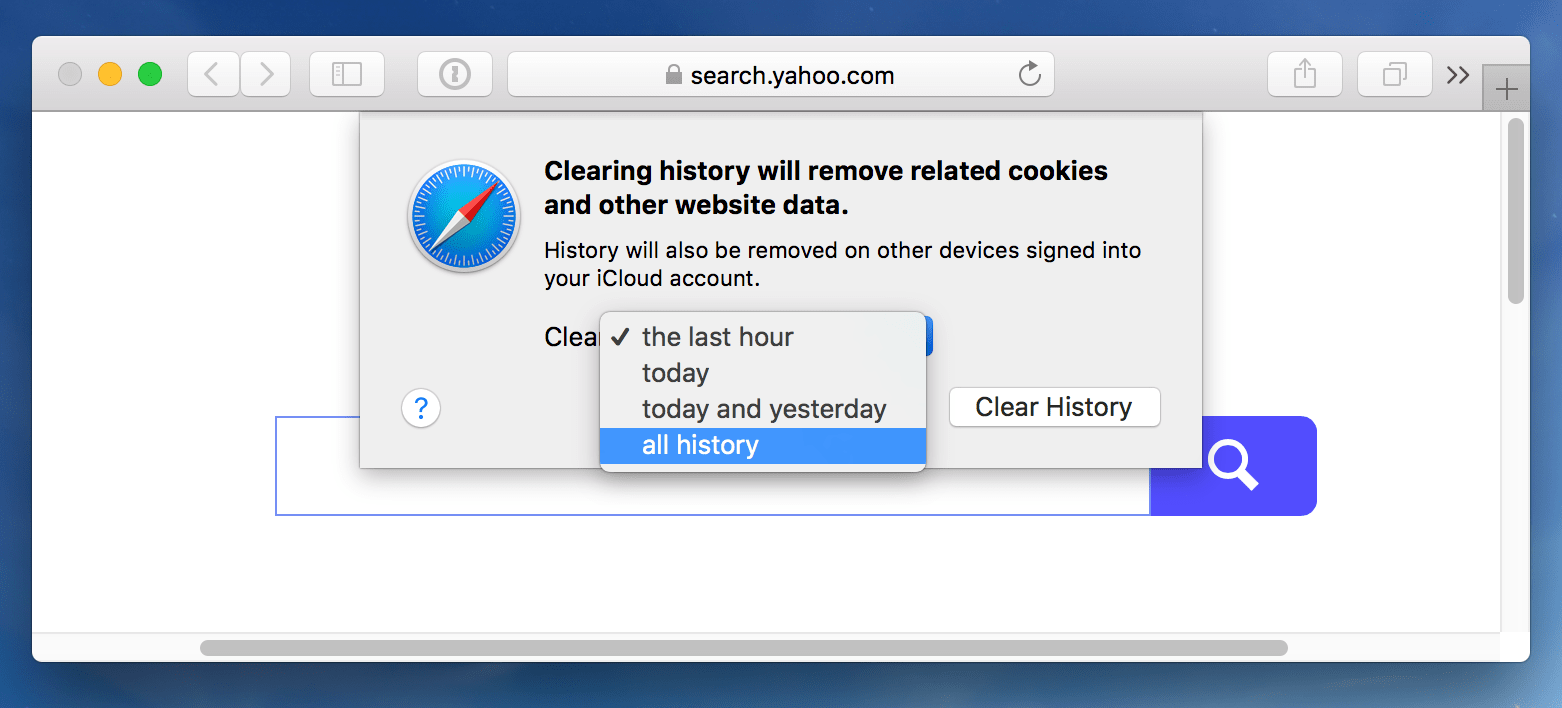 That's all! Safari history has been cleared on your Mac. If you want the history to be deleted automatically, go to Preferences → General Safari settings → and set up "Remove history item," choosing the required frequency. After this, Safari will delete your history daily, weekly, monthly or yearly.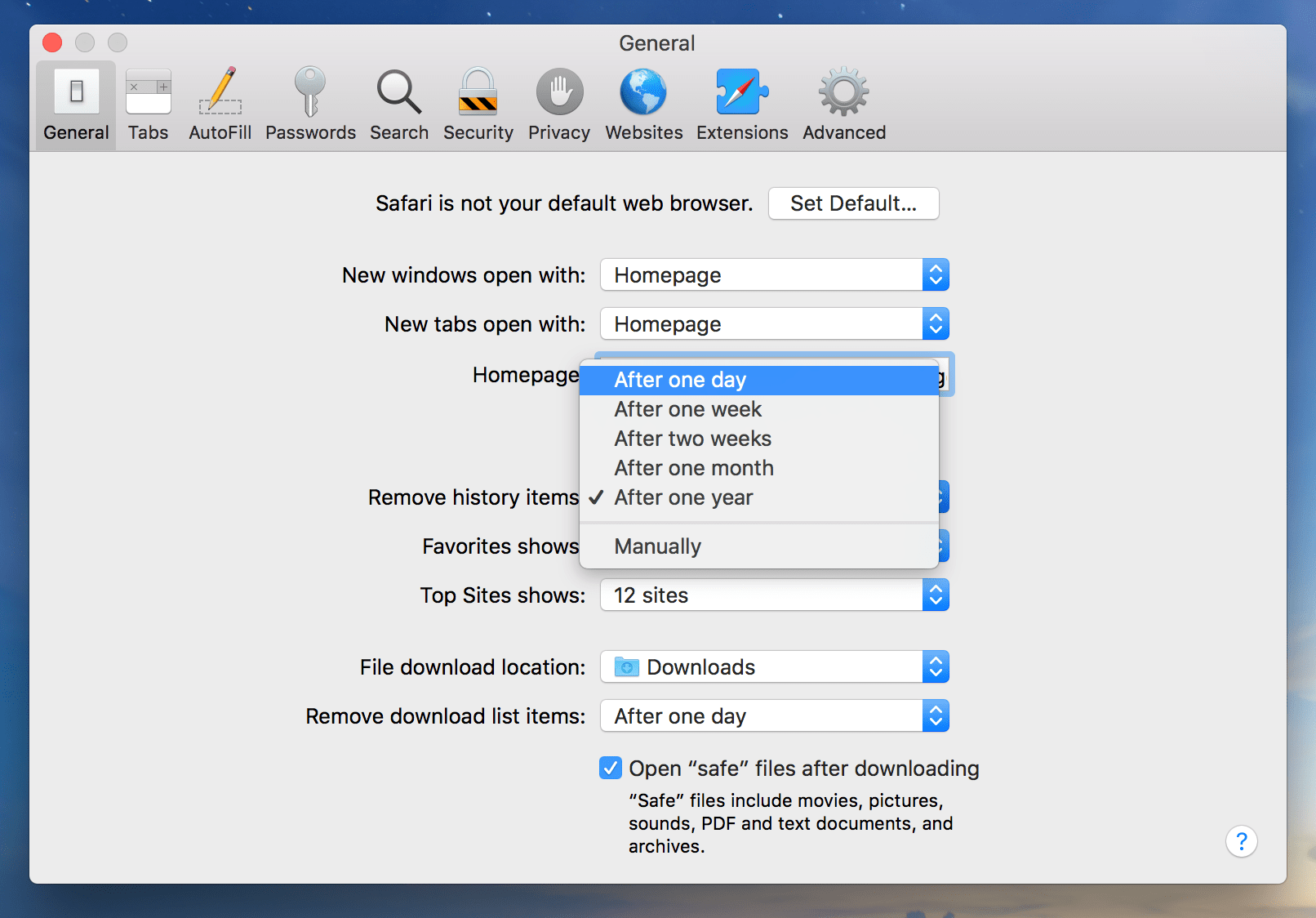 If you use Chrome browser, read our previous article "How to delete search history of browsers."