Most Mac users have problems when trying to uninstall antivirus Avast, Sophos, MacKeeper, Norton or others.  Often, even after uninstalling the antivirus, its files still remain on Mac. In this article, we'll tell you how to properly remove an antivirus program, what problems can be encountered and how to solve them.
The first and most important thing you should remember is never remove antivirus programs just from the Application folder in the Finder window.  It may cause another set of problems:
When you try to move the program to Trash, it may cause an error due to the fact that its files may be in use by another application or, most likely, the antivirus system services are still running. It is important to first quit the program and close all running processes.

Further removal of the antivirus program can be difficult for the reason that in the first stage some necessary files have been deleted. Most antivirus programs come with their uninstaller files (except for various apps that do not require installation). So it is impossible to remove the antivirus in this way.
Here are some quite frequently asked question from users:
I want to install a new antivirus but cannot remove the old one.

 

I have deleted the old antivirus but I get the message that it is not deleted.
The reason for this issue is that almost any anti-virus program penetrates the operating system very deeply during installation, and it is not always easy to find its service files even if you remove Application support files from the Library. It is very important to remove all leftovers of removed antiviruses that were used before.
The most reliable way to remove the antivirus from your Mac is to first visit the official support page of your antivirus developer and there check how to uninstall it correctly. Usually, the developers provide uninstallers for their programs. But if such a utility does not exist for your antivirus, you can use third-party removal tools, for example,  App Cleaner & Uninstaller by Nektony.  

There are 3 easy steps to uninstall malware protection programs with App Cleaner & Uninstaller. But before you do so, it is important to quit the antivirus. Otherwise, the running processes in the background can create new files. You can also check for background processes with the help of Activity Monitor and close all related running processes. And only after this, uninstall the program.
Launch the uninstaller.

Find your antivirus in the list of scanned apps.

Select all files connected to the antivirus and click Remove.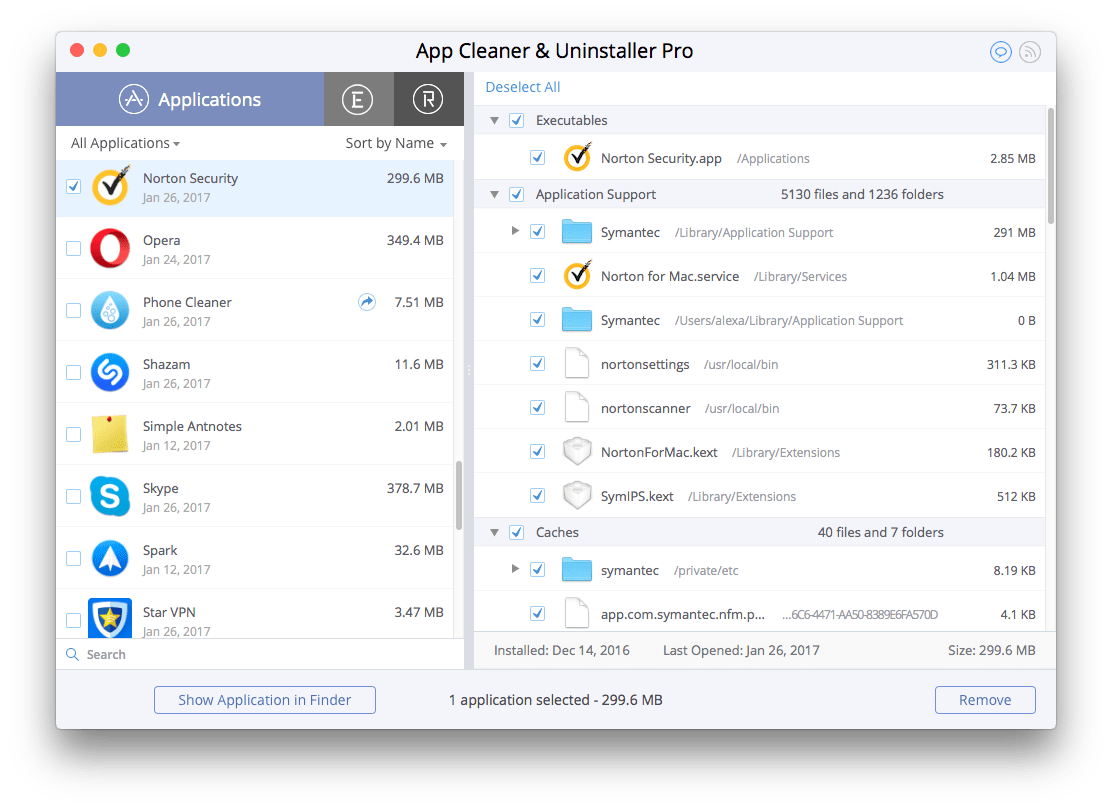 App Cleaner & Uninstaller allows you to find even the leftovers of already removed apps. So if you forgot to quit the antivirus, don't worry. Just launch the uninstaller again and check the Remains tab. Remove the service files from there.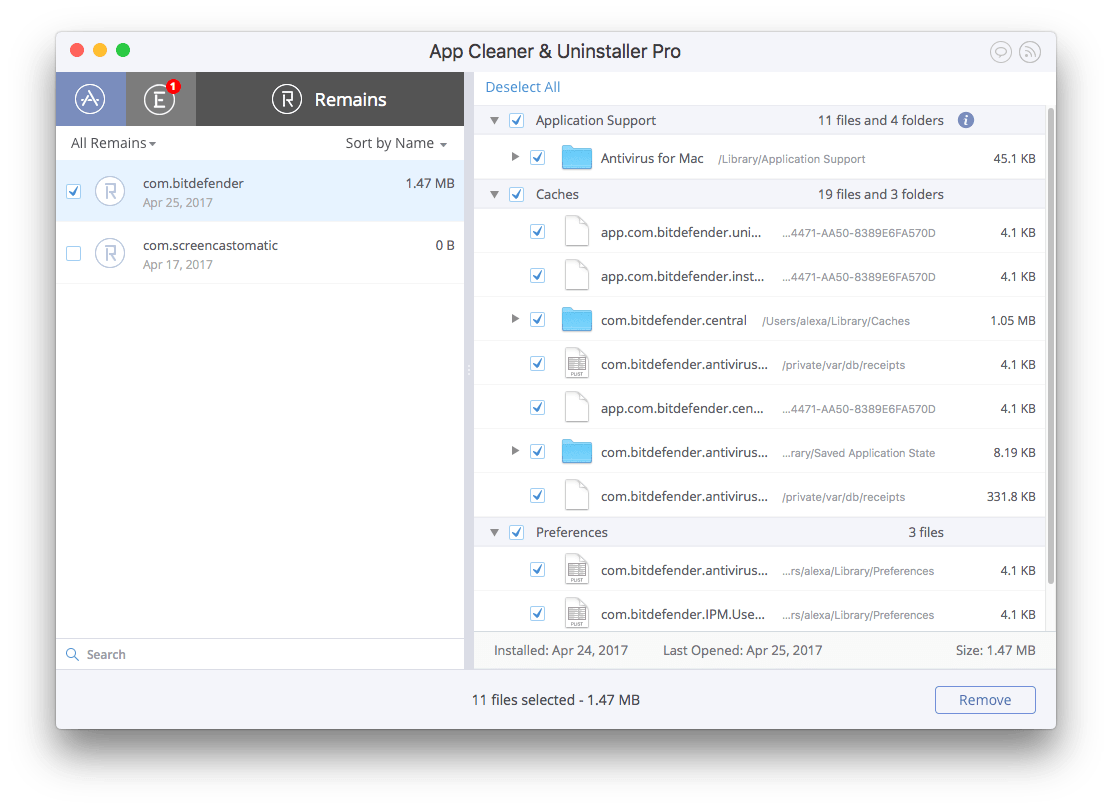 If even after this step the antivirus is still working, restart your Mac. The problem should be resolved.
---
Check out our uninstalling guides: