This article is based on our expertise in cleaning and optimizing Mac hard drive. We've been working 10+ years in developing special disk utilities for making a Mac work smoothly. We regularly explore the latest updates of macOS and update our apps and our articles according to system changes. If you have any questions related to this guide, contact us by email.
Author: Asya Karapetyan Last updated: April 22, 2020

---
If you do not know how to check the storage on Mac, welcome to this guide. Here we will show you the various ways to view Mac disk usage and find out what is taking up so much space on your Mac.
Contents:
#1 Tip to quickly check and free up Mac disk space
If you do not have time to explore what's occupying your Mac hard drive but you need to quickly free up some disk space, use the special software MacCleaner Pro.
This all-in-one solution will help you to analyze your disk space usage and clean up all unneeded junk with just one click.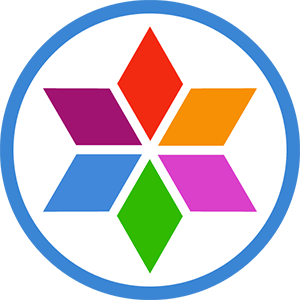 How to check Mac disk space usage
Check space on Mac using About this Mac panel
Click on the Apple icon in the Menu bar.
Select About This Mac.

Switch to the Storage tab.

Here you will find information about the disk space on your Mac occupied by different types of files. Also, in this window, you can check the available space on your Mac hard drive.

---
Check storage space on Mac using Finder
Another easy way to see information about Mac disk space is to use Finder.
Launch Finder.
In the Finder's Preferences make your Hard disk visible in a sidebar.

Then right-click on your Macintosh HD and select Get Info. In the General section, you will find all information about your Mac disk: volume capacity, the used space, and available storage space.

---
Check Mac hard drive space using Disk Utility
You can also check the hard drive space on your Mac with the help of default Apple application Disk Utility.
Launch Disk Utility from Launchpad.

Select your Macintosh HD and view all the information about it.

---
How to find what is taking up so much space on Mac
If you want to go deeper into your Mac disk space, use MacCleaner Pro and find out the disk space-consumers, what files are in the Other category and finally free up disk space.
Launch MacCleaner Pro.
In the Overview section, you will find a more detailed bar with information about your Mac hard drive.

Then we recommend going to the Analyze disk usage section and launch a professional tool Disk Expert to analyze your disk space usage and get a detailed diagram of your Mac hard drive space distribution. Disk Expert displays even hidden files and folders that the standard Apple storage window never shows. Also, with Disk Expert you can analyze any external storage, including cloud-based ones.

So launch Disk Expert and select your Macintosh HD. Click to start scanning it.
Within a short time (depending on the volume of your hard drive), you will get a detailed diagram visualization of what is occupying space on your Mac disk.

You can go even deeper. Click on each section of the diagram to discover what is inside each folder or subfolder.

Another useful option is to look at the list of Biggest Files on the right. Take a look at them and drop the unneeded biggest items to the special list for further removal.

---
How to manage space on Mac
Apple provides built-in recommendations to manage disk space on a Mac. Here is how to use them:
Go to the Menu Bar and click the Apple icon. Select About This Mac.
Go to the Storage tab and click on Manage…

Here you will find some simple tips that can help you to recover some disk space.

Apple recommends taking a look at applications and documents and removing the biggest ones or saving space on the Mac hard drive by keeping your files in iCloud. However, these tips are not the only solution. We also recommend using MacCleaner Pro, which allows you to find and clean up all the useless stuff on your computer, such as cache, logs, mail downloads, extensions, duplicates, and other unwanted files.
A few more words about checking storage with MacCleaner PRO
MacCleaner Pro is a professional tool that analyzes disk space usage on your Mac and allows you to clean up your disk from unneeded items. This is an all-in-one solution, that allows you to clean up and speed up your Mac:
✓

Remove junk files (cache, logs, language files, and other system files)

✓

Remove unneeded user files

✓

Uninstall unused applications

✓

Remove service files of apps

✓

Remove unneeded extensions and startup programs

✓

Find and remove duplicate files, duplicate folders, and similar copies of photos

✓

Optimize disk space

✓

Free up inactive memory

✓

Find hidden files and manage them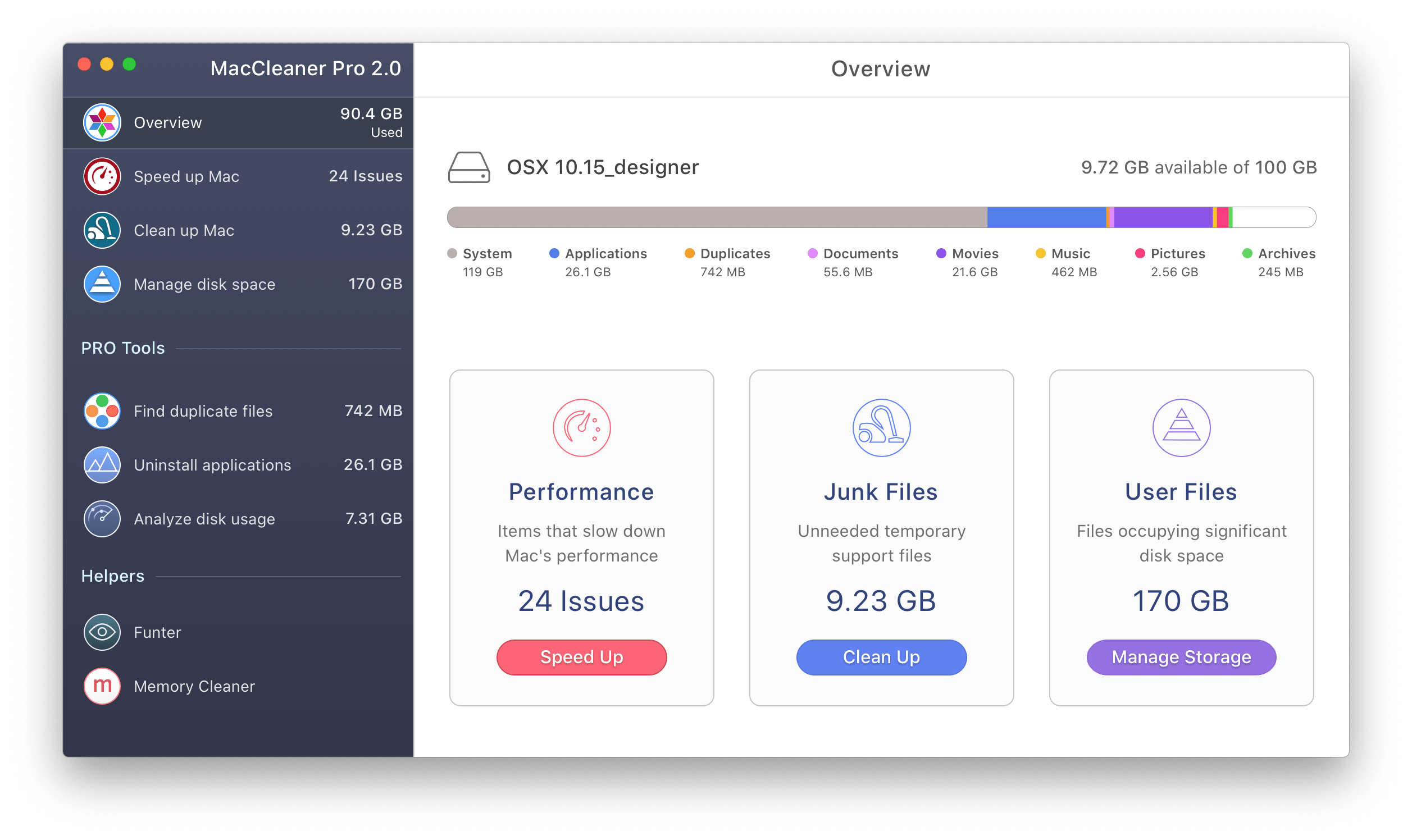 More articles about how to clean up a Mac