Every Mac user knows what is on his local storage and how to free up his disk space. But things seem to be not so easy when it comes to purgeable space. In this article, we will explain what is purgeable space on Mac and how to clear purgeable space.
What is purgeable space on Mac
macOS purgeable space is a kind of space that the system keeps for the files that it thinks you might need again in the future.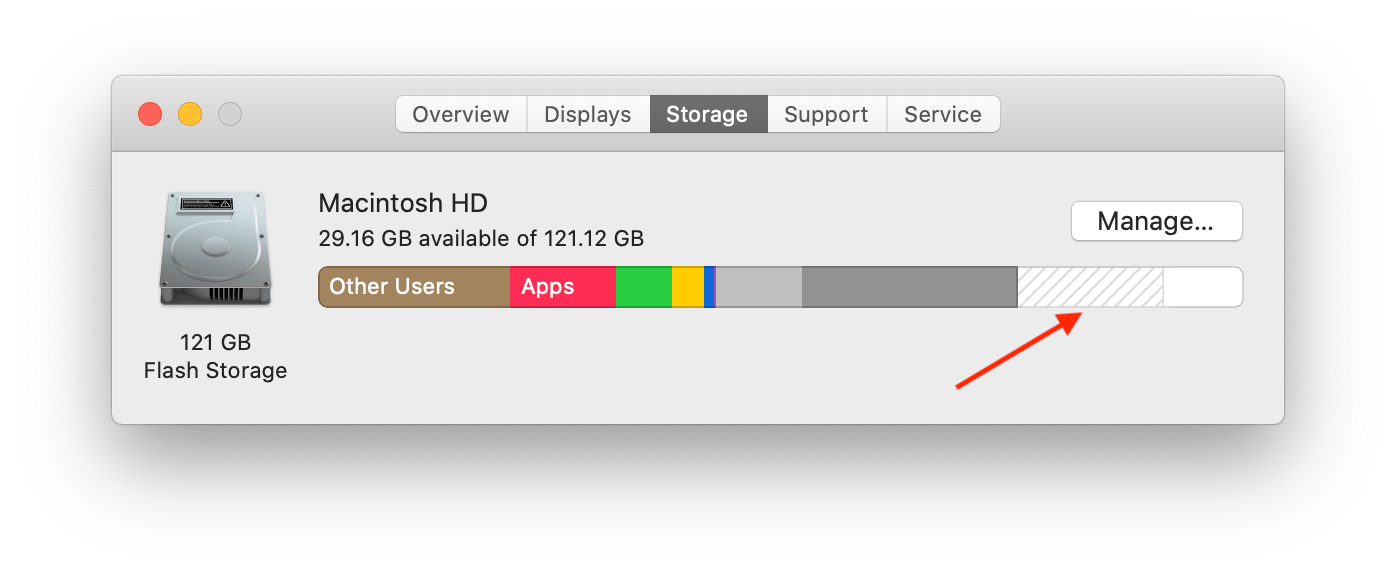 The concept of purgeable space came with the macOS High Sierra. You can see the purgeable space when the feature Optimize Mac Storage is turned on.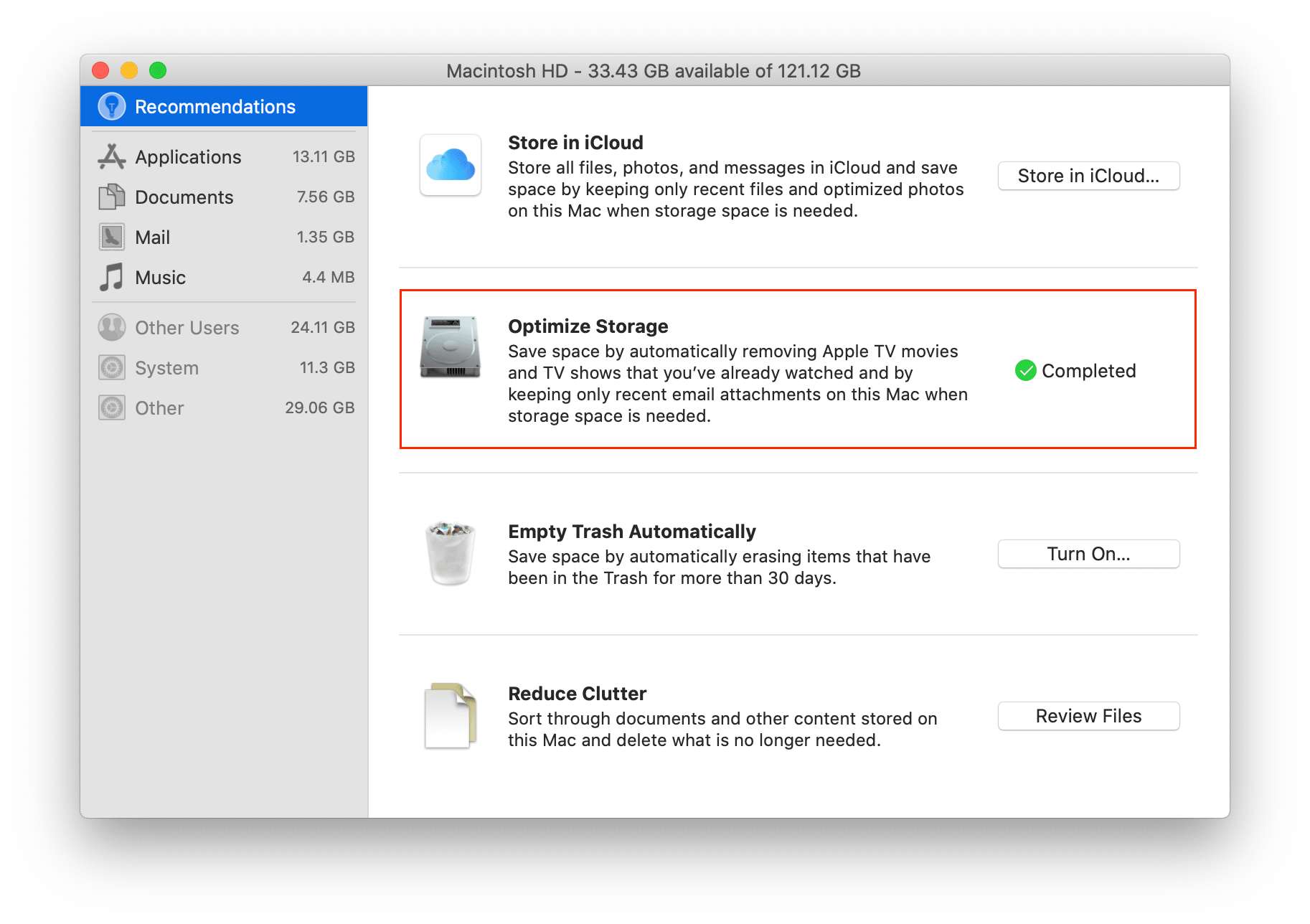 Mac disk purgeable space is the storage that your system keeps in case you want to re-download the files you removed for making some free space. Let us explain how it works.
When you turn on Optimize Mac Storage, the system makes more free space using these options:
It removes watched movies and TV shows, that you can download again from iCloud.
It downloads only recent email attachments or it does not automatically download attachments at all. You can then manually download any email attachments whenever you need them.
In most cases, you don't have to worry about Mac purgeable space. It just a useful feature that allows your Mac to create extra space for you when needed. But sometimes, you may want to free up the purgeable space. Keep on reading to learn how to purge purgeable space on Mac.
How to clear macOS purgeable space using Disk Space Analyzer
Disk Space Analyzer is a Mac disk space analyzer, that helps the users to clean up a disk from unneeded bulky files, as well as to see and clear purgeable space. It will take less than a minute to delete a purgeable space with Disk Space Analyzer.
Steps to delete purgeable space on Mac using Disk Space Analyzer:
Launch Disk Space Analyzer.
Click to scan your Mac storage.
Find the sector of purgeable space on the diagram.
Right-click on it and select Free up Purgeable Space in the context menu.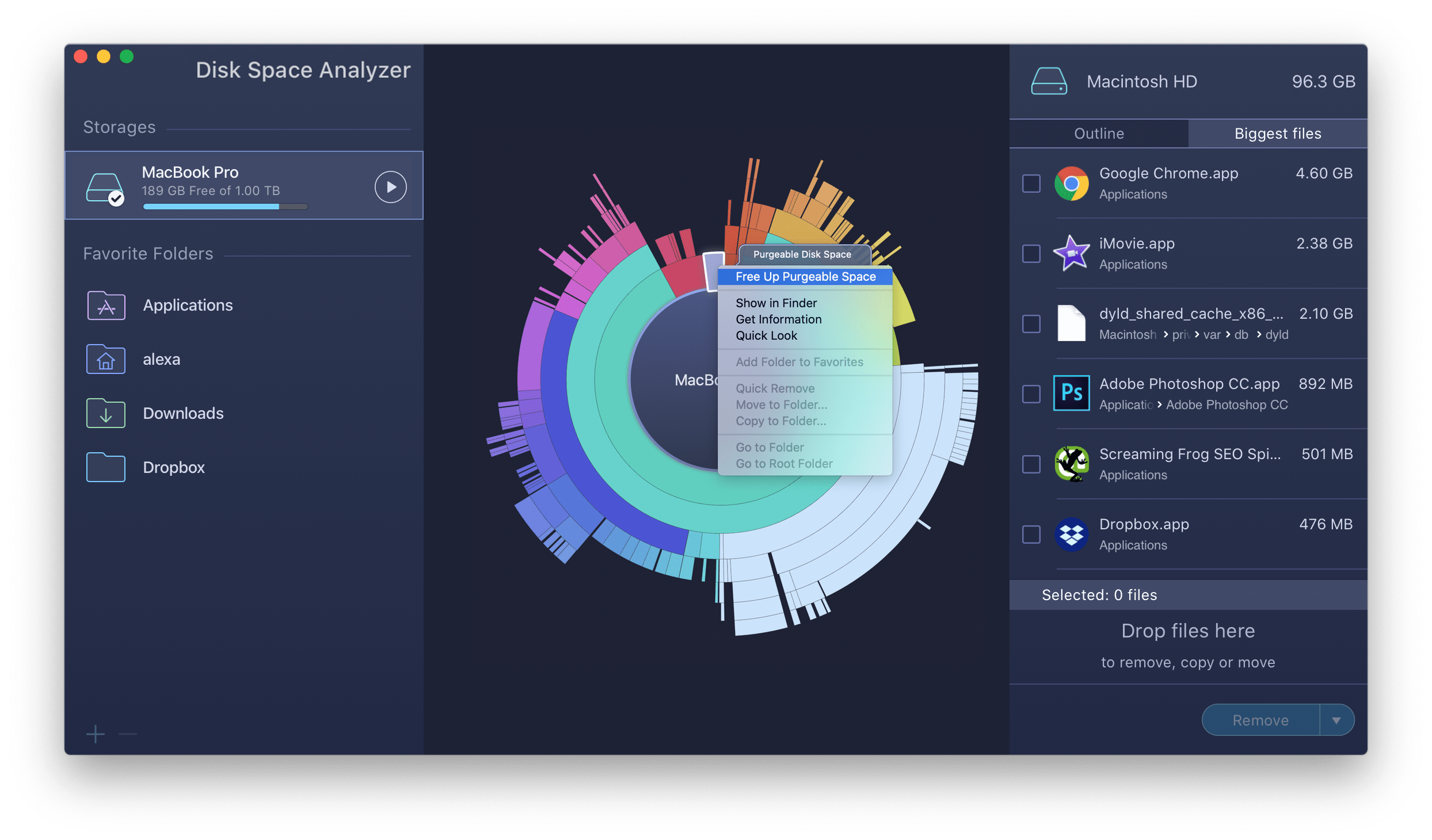 Note, it might take from a few seconds to a few minutes to delete the purgeable space on Mac. The time depends on the system's condition and Disk Space Analyzer cannot affect the process' speed. You can simply leave the application work on the background until the purgeable space was successfully cleaned.
Also note, if you need to free up some space on your Mac, with Disk Space Analyzer you can also operate your biggest unused files – remove them or move to external storage. Read how to free up space on Mac with Disk Space Analyzer.