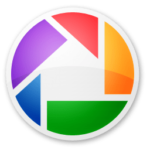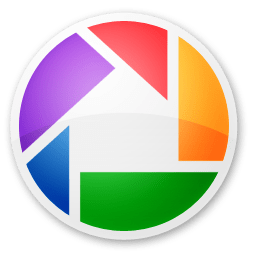 iPhoto lets you view a collection of photos and images on Mac and it copes with its task perfectly. However, iPhoto requires you to import photos and images, which may be convenient only if you are uploading photos from your camera or iOS device.
Picasa is a great alternative to iPhoto. Unlike iPhoto, where photos need to be loaded manually, Picasa allows you to work with photos and images right on your hard disk. It means that Picasa does not create its own library and works with the files in their current location. It is a fast, free and easy-to-use tool. Nevertheless, for some reason you may want to uninstall the app from Mac. Follow our guide to learn two ways of how to uninstall Picasa on macOS.
How to Uninstall Picasa Manually on Mac
Drag the Picasa icon from the Applications folder to the Trash.
To remove Picasa from your computer with all service files and unneeded data, follow the next steps:
Open the Finder.
Navigate to the folder Username → Library.
Double-click on Application Support →

 

Google → Picasa 3.
In the Picasa 3 folder find the file db3.
Trash the file db3.
Note that if you wish to save the edited photos, export them before you do this.
Uninstall Picasa with App Cleaner
Uninstalling Picasa with App Cleaner is much easier and faster. All you need to do is launch App Cleaner and find the Picasa application in the left section. When you click its icon, you will find the caches and service files information in the right section. In our case, caches take more than 40 MB. However, sometimes caches may take gigabytes of disk space. To uninstall Picasa from your Mac completely and free up memory space, just Select All and click the Remove button.
If you have trashed Picasa before in a regular way (dragged its icon to the Trash) you can find its service files as well with App Cleaner. In this case, go to the Remains tab (the letter "R" in the left section) and remove the needed files.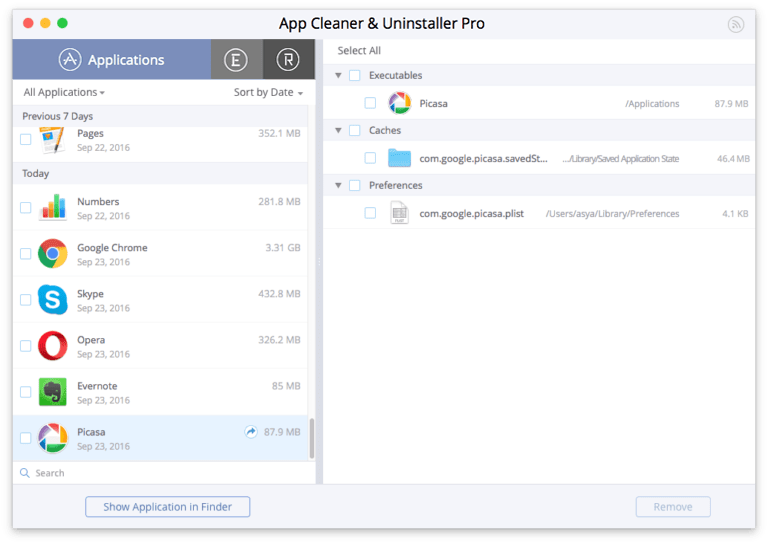 App Cleaner & Uninstaller is a FREE utility
to uninstall apps completely from Mac