Today we will tell you how to configure accuracy and speed while searching for duplicates with Duplicate File Finder, protect the files you need, and other tips for using the application.
To go to Duplicate Finder Preferences click , + ⌘ or Menu –>Duplicate File Finder –>Preference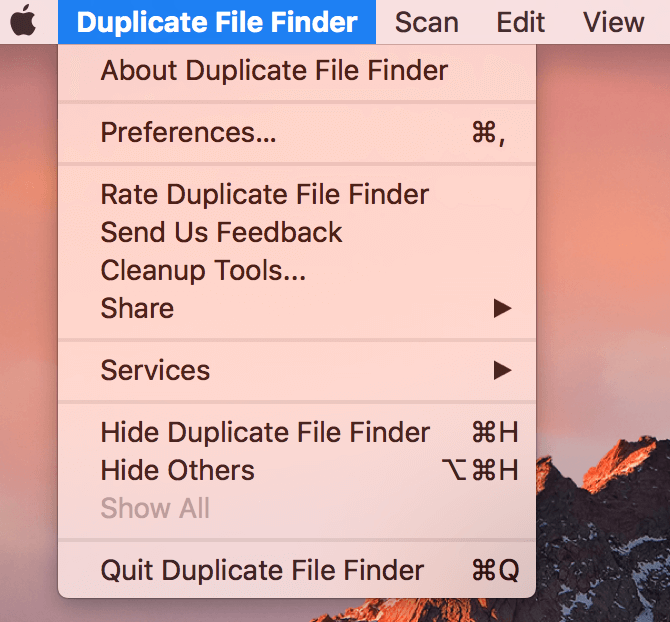 Minimal file size
Duplicate File Finder allows to specify minimum file size for files to be considered. That is, the application will skip files smaller than the size you specified.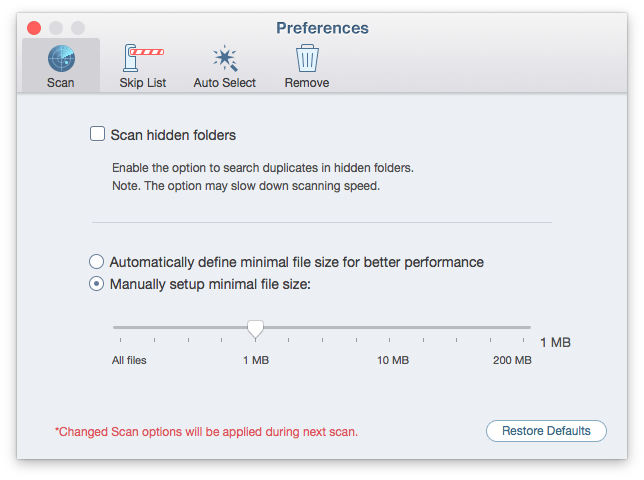 When can it be useful?
Example

You have to search for videos taken by iPhone. For sure, there is no reason to include video files smaller than 2 Mb. By increasing minimum size of the file you speed up the process of scanning and quickly remove large duplicates without being distracted by minor.
Skip list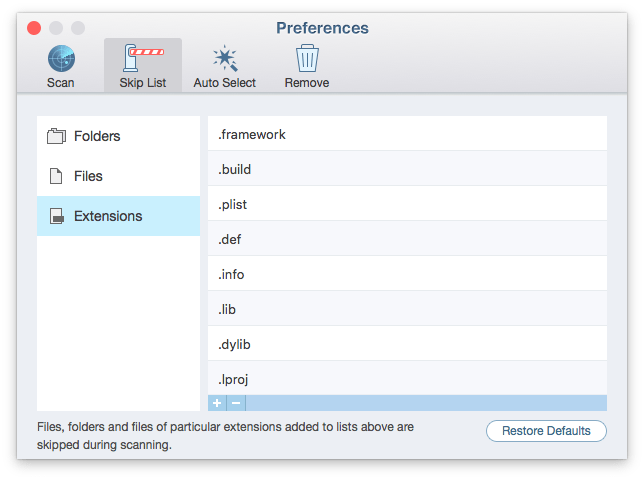 In the same Preference's window, you can see the Skip List tab. There you can add folders, files and extensions, that will not be checked for duplicates. By default, the Skip List has system extensions, files and folders that will prevent you from accidentally deleting a critical file for the system. Why add items to Skip List?
Example

Sometimes, you can have duplicates that are not accidentally created as you need them for a special purpose, like sharing in DropBox, Google Drive or any other cloud storage. So it's better to add such folders in the list and they won't be considered from the very start. 
Auto Select Settings
Duplicate File Finder includes an option to autoselect duplicates. This allows to remove multiple duplicates quickly in one click and free up a significant portion of space.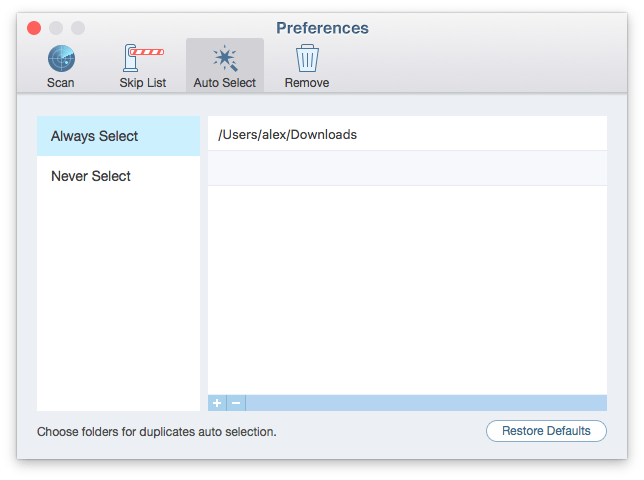 By default, the program will automatically select files in Downloads folder. You are free to add special folders where you usually accumulate files. You can also add folders, duplicates of which will never be selected in order to secure necessary copies of files.
Remove settings
Turning Remove to tab you will find three options available: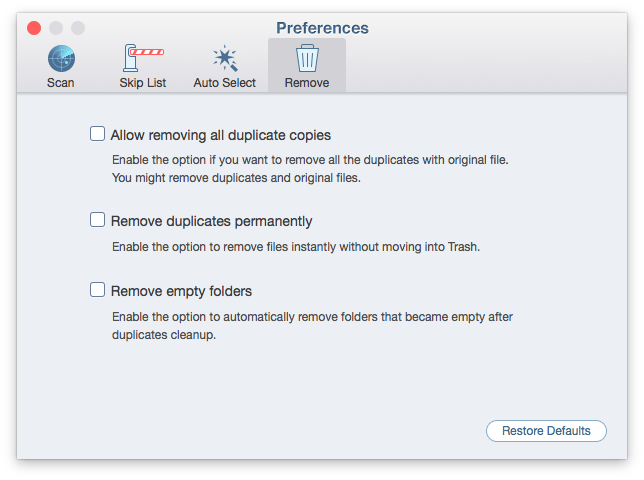 Allow removing all duplicate copies
By default, the app will always keep one of the duplicates, so you cannot lose important information. But sometimes it happens that while finding duplicates, you realize that you do not need this file at all and you want to remove all copies, including this option, you will have such an opportunity.
Remove duplicates permanently
Now files are not moved to the Trash but removed once and forever. It saves you some time but be careful with it.
Remove empty folders
While scanning  Duplicate File Finder will automatically delete folders that became empty with a previous scan.
P.S. We recommend using these tips with a third or fourth try.