If you need to uninstall Dropbox from your Mac, carefully follow this step-by-step guide on how to remove Dropbox correctly, to get rid of all unneeded support files but save you important files in the Dropbox storage. We will provide two methods of Dropbox uninstalling.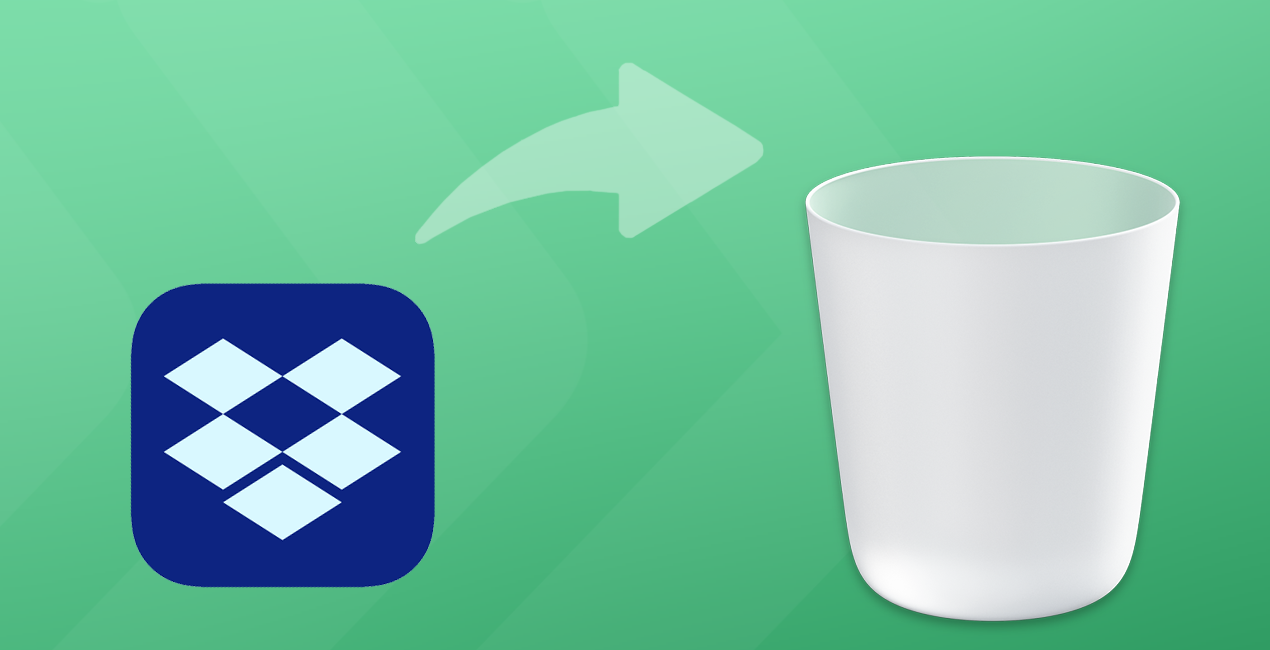 Contents:
Important notes and the methodology used to prepare Dropbox uninstalling guide:
Removal of the Dropbox application from Mac will not delete the Dropbox account and the Dropbox folder from your system.
Before uninstalling Dropbox you should disconnect your account.
If you want to uninstall Dropbox completely, it is important to find and remove all its support files from your Mac. By default, they should be stored in the Library folder.
Before writing this article, we removed Dropbox using its official removal instruction. Then we checked Mac's disk for its leftovers with the help of App Cleaner & Uninstaller and discovered a number of Dropbox remaining files.
In this article, we will provide a complete guide on how to correctly uninstall Dropbox, so that no remaining files take up space on your disk.
How to manually uninstall the Dropbox application from Mac
In this part of the article, we will explain where Dropbox support files are stored and how to find and remove them.
Steps on how to uninstall Dropbox with all its support files:
Quit Dropbox. For this, click on its icon in the Menu bar → click on the user icon → select Quit.

Go to the Application folder and remove Dropbox from there.

Go to the Library folder and remove Dropbox remaining files. For this, in Finder press Command+Shift+G shortcut and navigate the ~/Library location.


Check the list of folders below to find Dropbox support files. Remove all files associated with Dropbox:

~/Library/Application Support
~/Library/Application Scripts
~/Library/Caches
~/Library/Saved Application State
~/Library/Containers
~/Library/Group Containers
~/Library/Preferences
~/Library/Cookies
~/Library/Launch Agents

Also, check the non-hidden Library folder for DropBox remaining files:

/Library/DropboxHelperTools
/Library/Dropbox

If you want just to uninstall Dropbox, after removing all its remaining files empty your Trash. Note, that the Dropbox folder is still on your Mac.
If you also want to remove the Dropbox files from your Mac, remove the Dropbox folder to the Trash.

If you are not sure that you removed all remaining files of the Dropbox desktop app, you can check for them with the help of App Cleaner & Uninstaller.
---
How to uninstall Dropbox quickly and entirely
You can use App Cleaner & Uninstaller that allows you to uninstall the Dropbox desktop app with all its support files in just a few clicks. Here is how to use App Cleaner & Uninstaller to completely uninstall Dropbox from your Mac:
Quit the Dropbox application.
Launch App Cleaner & Uninstaller.
Select Dropbox from the list of apps.
Click the Remove button and confirm the deletion.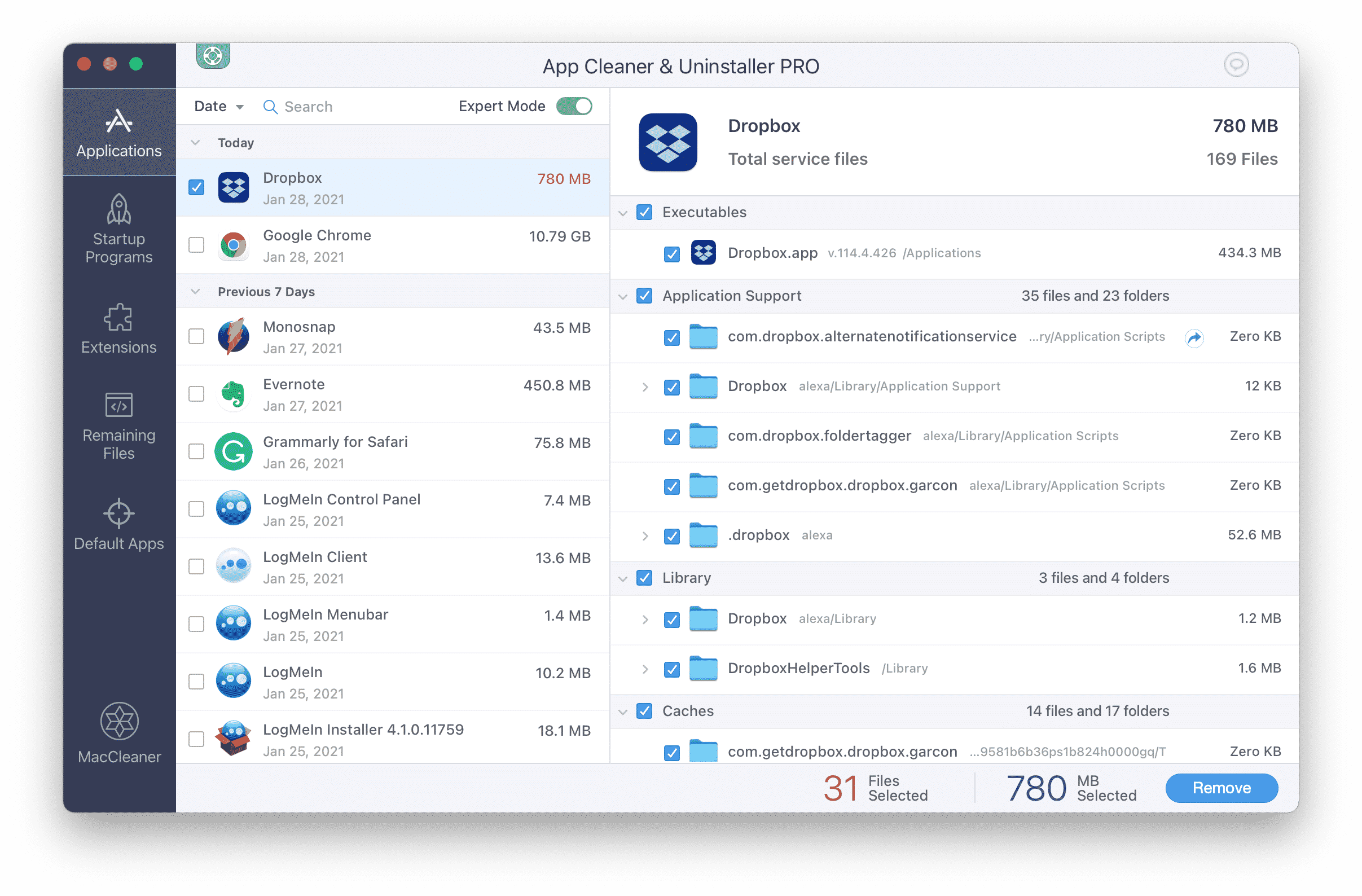 Note:
App Cleaner & Uninstaller does not remove the Dropbox folder with your files. It removes only the executable file and all unneeded support files.
If you manually removed Dropbox and need to check your Mac for its remaining files, switch to the appropriate tab in App Cleaner & Uninstaller. You will see there the list of all remaining files of uninstalled applications from your Mac.