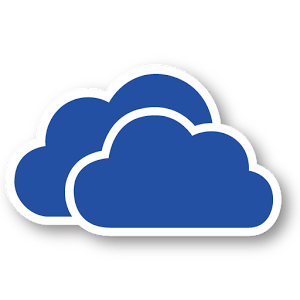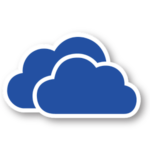 OneDrive is a free online service from Microsoft that allows you to store files from your computer hard drive in cloud-based storage. If you need to uninstall OneDrive from your Mac, follow this complete removal guide. We will provide a step-by-step guide on how to correctly and completely remove OneDrive from the macOS system.
Contents:
---
Why uninstall OneDrive from Mac?
OneDrive is considered to store, synchronize and share all kinds of files with other users and devices through the Internet in a convenient way. However, if you have downloaded the desktop version of OneDrive on your Mac but don't use it, you should better uninstall it so that it does not take up disk space on your hard drive. In this article, we will tell you about two ways on how to uninstall OneDrive with all its service files.
---
How to manually uninstall OneDrive on Mac
Wrong but described on official Microsoft help page
"Just drag the OneDrive app to the Trash."
Remember, that when you drag applications to the Trash, their support files remain on your Mac and take up your valuable disk space. It is important to manually find and remove all hidden service files of the application for a complete uninstallation.
Here are the steps on how to manually uninstall OneDrive on Mac with all of its support files:
Quit OneDrive. For this, go to the toolbar → click OneDrive icon→ Settings → select Quit OneDrive.
 
Make sure there are no running in the background processes related to OneDrive. You can use a default Apple applications Activity Monitor for this.
Open Finder → go to the Applications folder → find and move the OneDrive app to Trash.
 
Find and remove the leftovers of OneDrive. Usually, the support files of applications are stored in the system Library folder. To get to the Library, open Finder and press the Command+Shift+G key combination. Type ~/Library in the search field and hit Go.
Check the folders below for all files associated with OneDrive. Remove leftovers of OneDrive.

~Library/Application Support/
~Library/Containers/
~Library/Caches/
~Library/Preferences/
~Library/Cookies/
~Library/Logs/
~Library/LaunchAgents/
Please note, some applications can scatter their support files across numerous subfolders in Finder. You can use the free tool Funter to find hidden files on a Mac by a file name. In the screenshot below, we showed the file associated with OneDrive we discovered with Funter.



Manual searching for applications' service files is time-consuming. That's why we recommend using App Cleaner & Uninstaller, designed to completely uninstall applications on a Mac in less than a minute.
---
Uninstall OneDrive using App Cleaner & Uninstaller
You can use App Cleaner & Uninstaller to completely and easily uninstall applications on a Mac. This uninstaller automatically finds all support files of each application and helps to entirely get rid of unused applications on a Mac.
Here are the steps to uninstall OneDrive using App Cleaner & Uninstaller:
Quit OneDrive.
Launch App Cleaner & Uninstaller.
Select OneDrive and click the Remove button.
Confirm the action.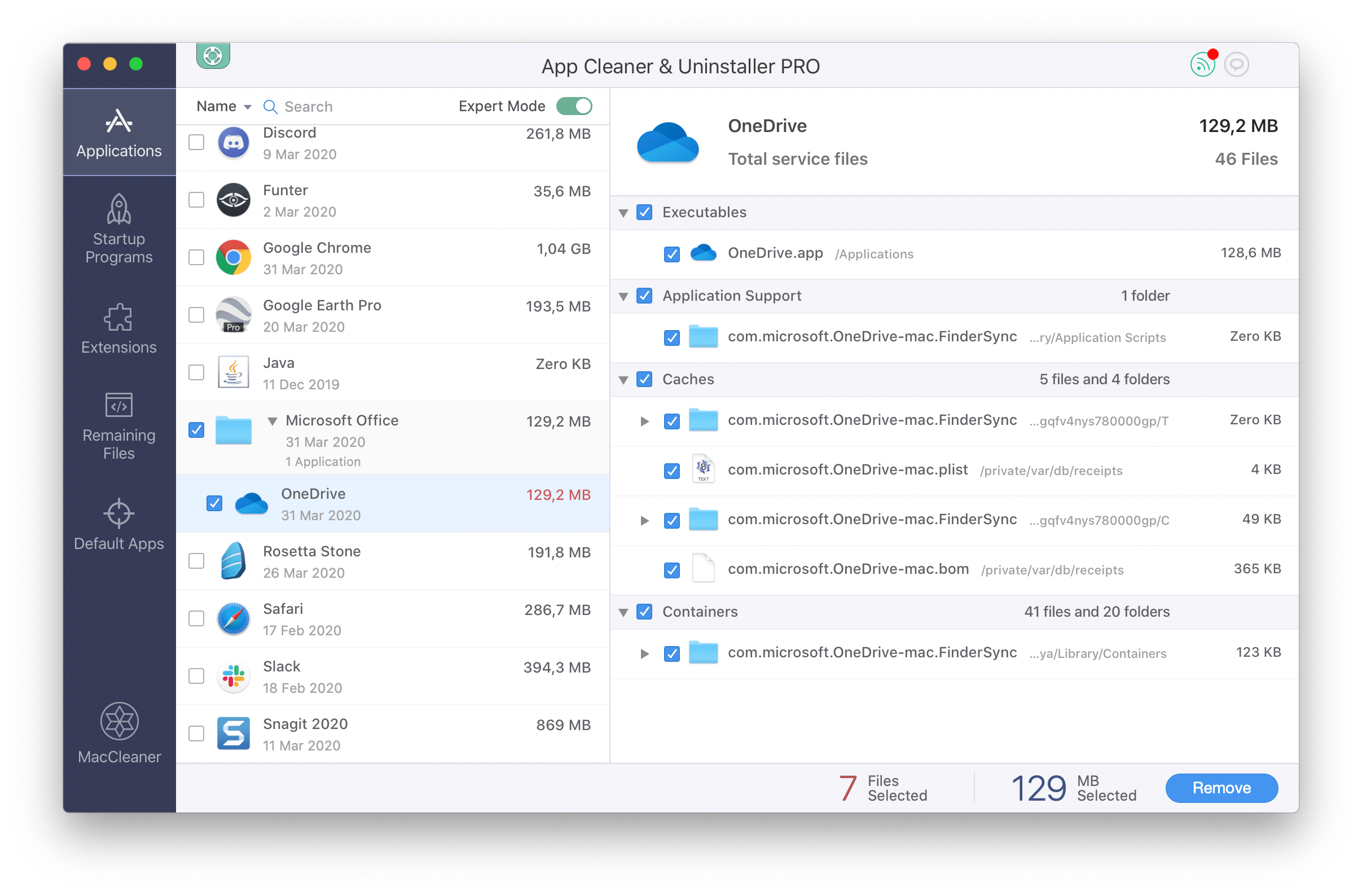 That's all. As we might have mentioned earlier, this removal tool allows you to uninstall any app easily and safely.
Note, App Cleaner & Uninstaller provides Free and Pro modes. You can uninstall the application completely with both of them. However, the Pro mode allows you to do it in the quickest way possible. In one of our previous articles, you can read more about the difference between Free and Pro versions of the uninstaller.