The Mail app is a built-in application on Mac computers that allows users to manage their email accounts and messages. If you want to uninstall Mail from your Mac, this article is for you.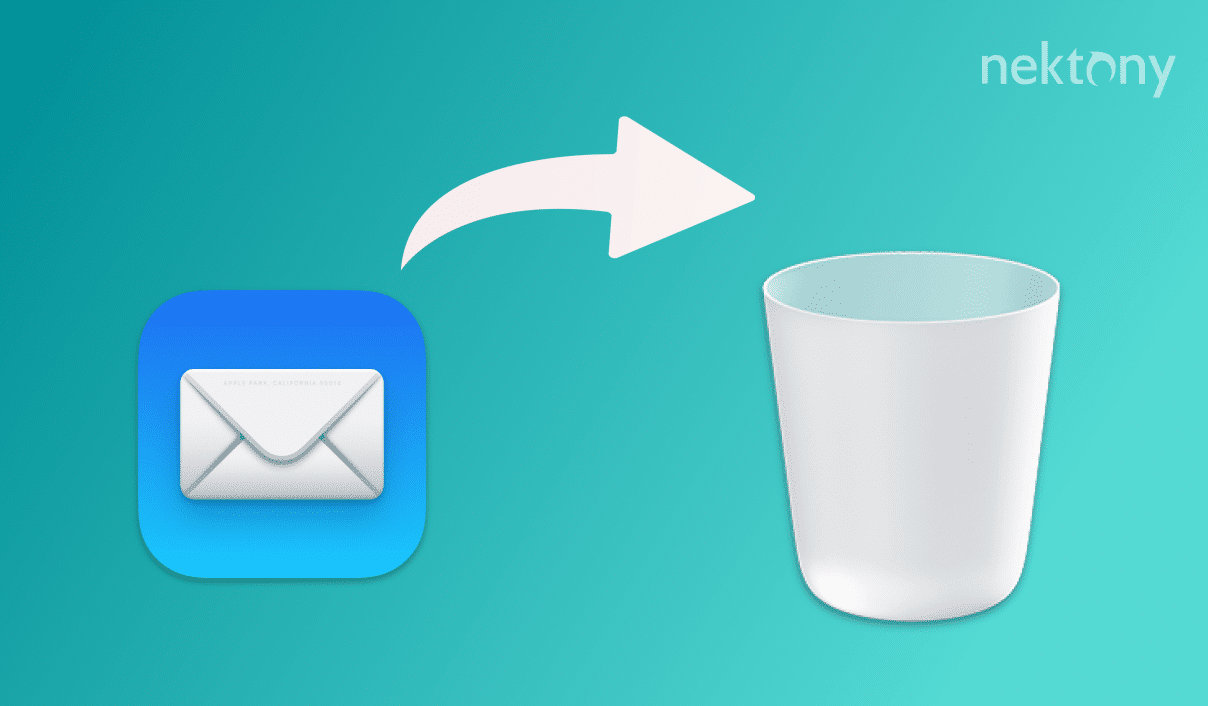 Contents:
Apple does not allow you to remove its default apps, including the Mail app. However, if you want to fix issues, reset apps, or clear your cache files to free up some disk space, you can use
App Cleaner & Uninstaller
.
App Cleaner & Uninstaller is designed to uninstall applications from Mac. It also has features that clear caches or reset apps.
App Cleaner & Uninstaller
Why can't I delete Mail from my Mac?
Some users may not need the Mail app. For example, they might use third-party tools for managing emails on their Mac. However, if you have ever tried to uninstall Mail from Mac, you might have seen the message on macOS: "Mail app can't be modified or deleted because it's required by macOS."

Why do you see this message?
The reason you can't uninstall Mail is because Apple's System Integrity Protection (SIP) restricts the ability to modify pre-installed applications on Macs. Apple intentionally implemented this restriction to prevent less-experienced users from accidentally removing important files and compromising the system's stability. It's a protective measure.
On the old version of macOS, you could disable SIP and uninstall Mail using Terminal. However, today, even if you uninstall Mail (or any other default application) on Mac, the system will automatically restore the deleted application.
---
How to clear Mail cache on Mac
In a previous article, you learned how to clear your Mac's cache manually. Now, we'll share a quicker and easier way to delete the Mail app's caches. You can do this with App Cleaner & Uninstaller. Here's how:
Launch App Cleaner & Uninstaller.
Open its Settings and make sure the "Display System Applications" option is turned on.
App Cleaner & Uninstaller will automatically rescan your apps and show all your Mac's applications, including Mail.
Locate and select Mail in the left panel.
Enable Expert mode.
You'll see all Mail-related files in the right panel.
Select Mail caches and click the Remove button.
Confirm the removal.
As you can see, it's super easy to find and delete Mail support files with App Cleaner & Uninstaller.
---
How to reset Mail on Mac
In App Cleaner & Uninstaller, locate and select the Mail app.
Right-click on Mail.
Select the Reset application in the context menu.
In the confirmation window, click Remove.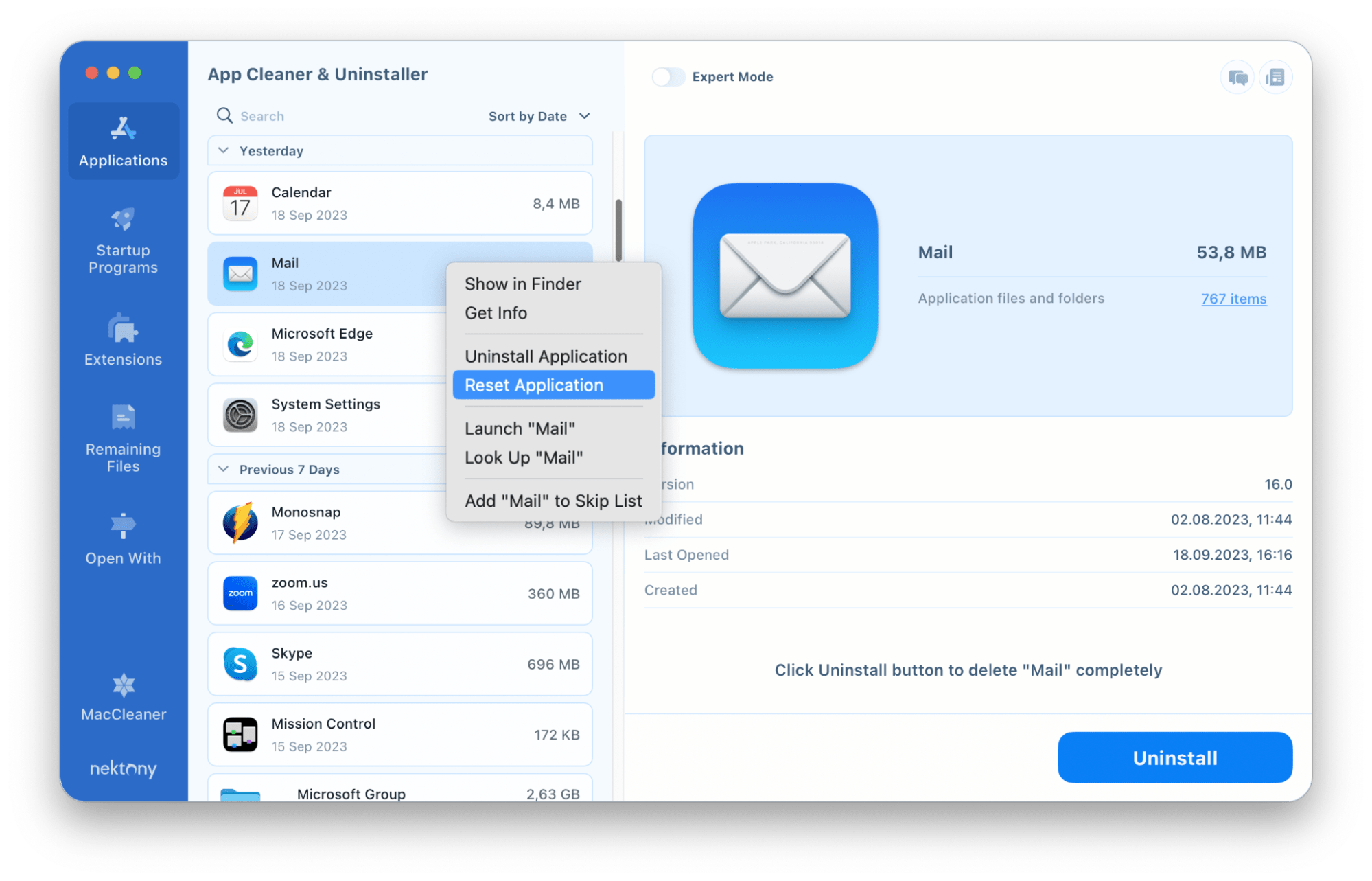 ---
How to uninstall third-party applications on Mac
Although Apple doesn't allow you to uninstall Mail from Mac, if you need to uninstall any third-party programs on your Mac, you can do it with App Cleaner & Uninstaller. This application allows you to uninstall programs completely, with nothing left behind. Here's how to use it:
Launch App Cleaner & Uninstaller.
Select the app you want to remove in the left panel.
Click the Uninstall button.
Confirm removal.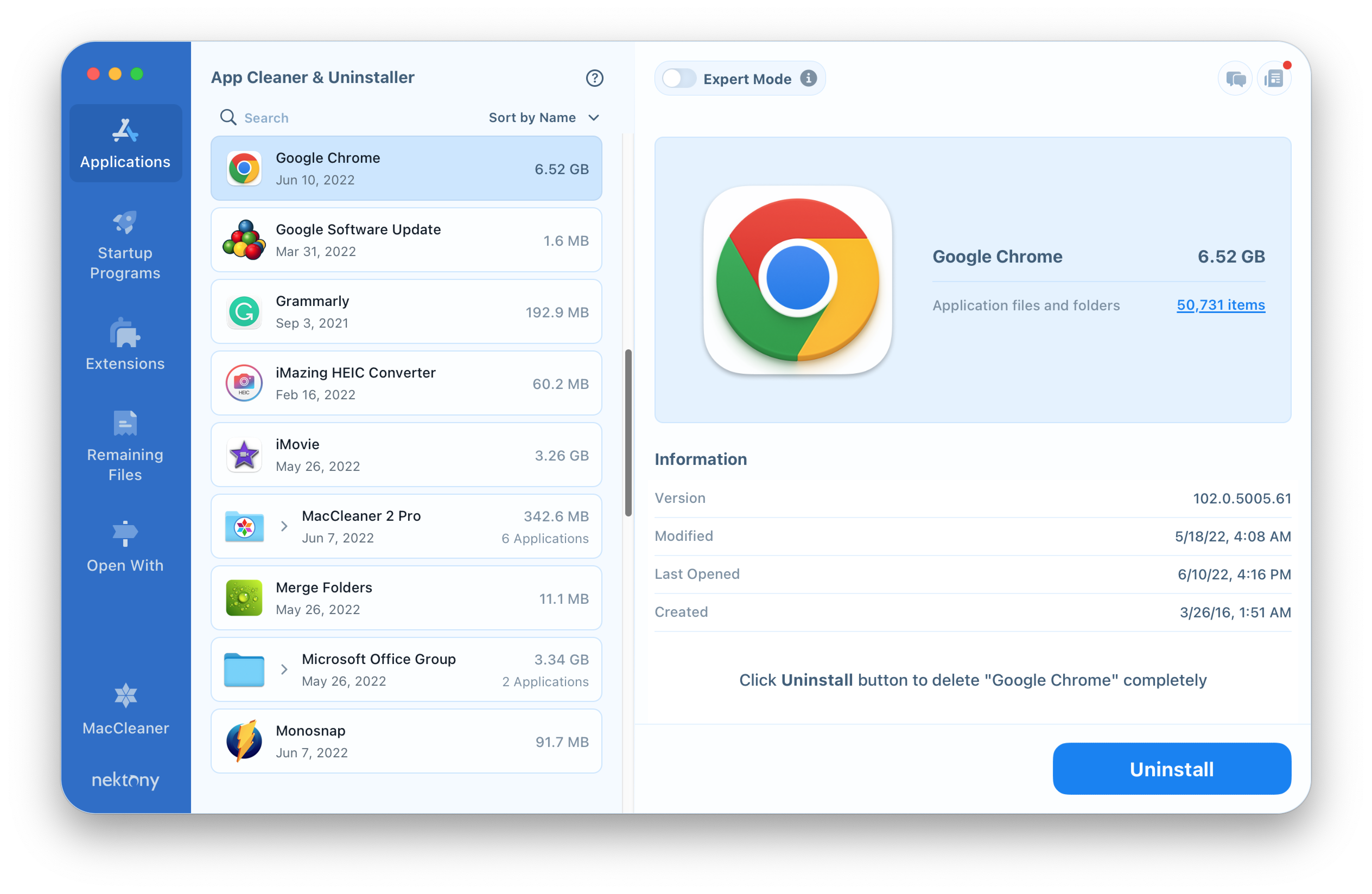 ---
Conclusion
Clearing and resetting the Mail cache can help you solve some common issues with the app, such as slow performance, corrupted messages, or missing attachments. However, before you proceed with this process, make sure you've backed up all your emails and settings as well as your account credentials. To easily clear Mail support files or reset the app, you can use App Cleaner & Uninstaller.