There are many reasons to go for a special app uninstaller for your Mac. One of the common reasons is that there is no built-in uninstaller on macOS. So if you just drag the application icon into Trash you will leave behind tons of leftover files on your system.
Applications specially designed to completely remove programs on Mac take care of all the extra data. It ensures that the files associated with your app are gone when your app is removed.
Here we take a look at some of the Mac app uninstallers you can use in the year 2023.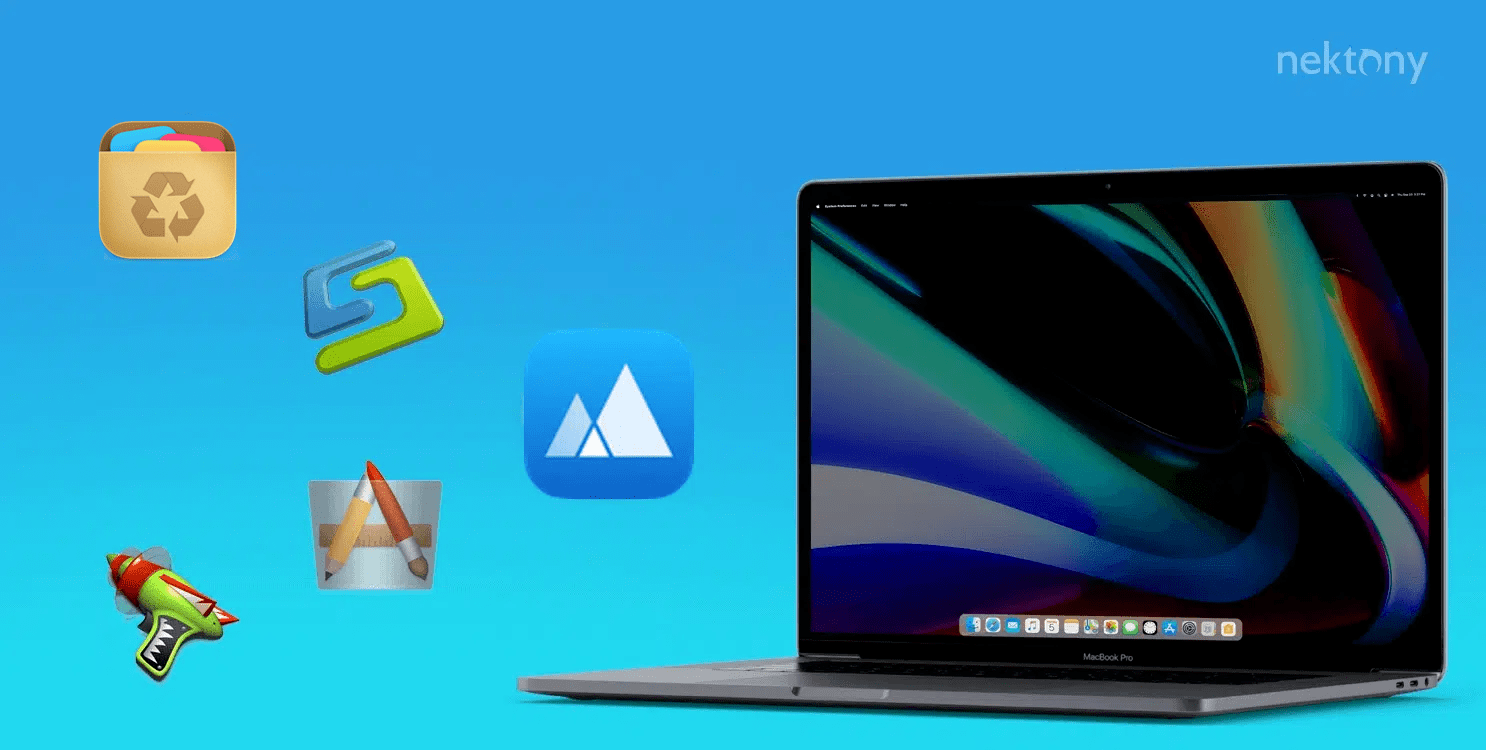 Important notes about the methodology used to write this article
This article covers both paid and free app uninstallers.
We've been working for more than 10 years in developing special disk utilities to uninstall Mac apps, clean up a Mac from applications leftovers. This article is based on our expertise in understanding the file system of macOS.
We regularly update this article in accordance with the updates of the presented applications.
If you have any questions related to uninstalling apps, do not hesitate to contact us via email.
Comparing Various Mac App Uninstallers in 2022
Picking the best out of several Mac uninstallers is always a difficult task. Therefore, we've put together a table comparing various essential features of Mac uninstaller apps.
The table below should help you decide which app remover to go for.
5 Best app uninstallers for Mac in 2023
App Cleaner & Uninstaller
AppCleaner
AppDelete
AppZapper
Osx Uninstaller
Price
$14.95


(trial available)

Free
$7.99


(trial available)

$19.95


(trial available)

$29.95


(trial available)

Available languages
9
1
16
1
1
Detect leftovers of recently removed apps

–

–

–

–

Find hidden files

–

–

Full app removal

–

–

–

Manage extensions

–

–

–

–

Disable startup programs

–

–

–

–

Remove installation files

–

–

–

–

Manage default apps

–

–

–

–

Easy to use

–

–

–
What is the best Mac uninstaller
App Cleaner & Uninstaller
Cost: $14.95
Compatibility: macOS 10.11 or later
App Cleaner & Uninstaller has to be the most user-friendly Mac app uninstaller out there. This app allows you to scan your Mac for all installed apps, and then delete any of those apps in a few easy clicks. The app ensures that all the files related to the app are deleted along with the app itself. It helps you remove leftover files of those apps as well which are already deleted and moved to the Trash. With the help of App Cleaner & Uninstaller, you can also easily clean the junk files of standard Mac applications.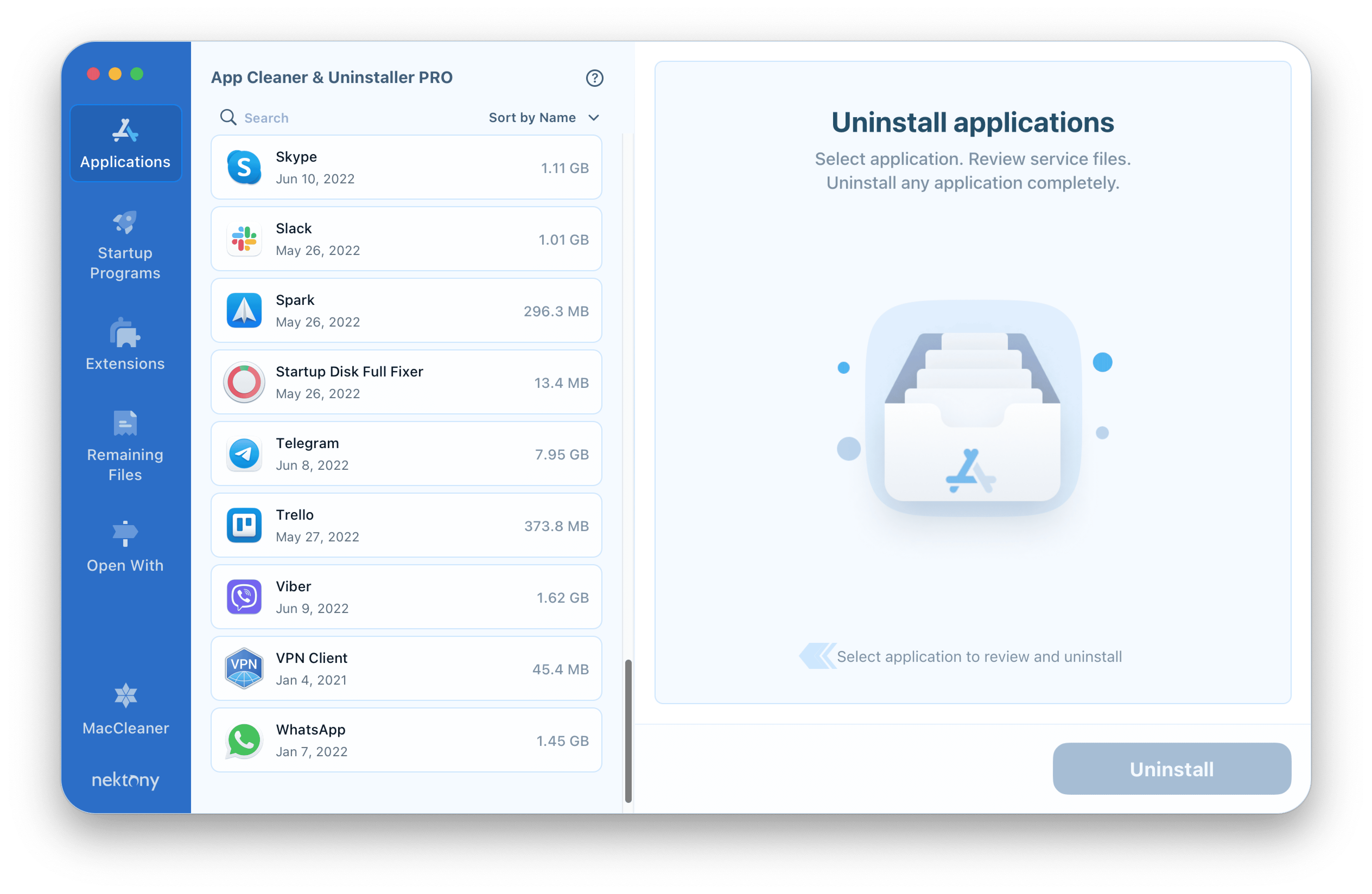 How App Cleaner & Uninstaller works
You can use this app fairly easily to uninstall applications. To do this:
Download and launch App Cleaner & Uninstaller.
In the Applications tab on the left, pick the app you want to remove.
Click the Uninstall button in the bottom right.
Confirm the action.
Your app along with all of its data will be gone.
Extra features of App Cleaner & Uninstaller
This handy uninstaller comes with some extra features as well to let you fully clean up your Mac of any junk content.
Startup Programs

Startup Programs is a feature in the app that lets you manage what apps are allowed on the boot of your Mac computer. You can enable and disable all sorts of startup programs, including application login items, launch agents, system daemons, and user login items by simply clicking on the app's toggle. Use the search function at the top to quickly find your app in the list.

Extensions

This option helps you remove all kinds of extensions and screen savers on your Mac. Once you click this option, you can see a list of add-ons including web browser extensions, Internet plugins, installation files, screen savers, preference panes, and widgets. Click the ones you want to remove and then hit Remove at the bottom.

Default Apps

If you removed an app that was the default viewer for a certain file type, using this additional cleanup tool you can assign a new application to be the new default tool to open that type of files. Simply choose the file type, click the new default program, and you are all set.
Disadvantages
Although the app charges a reasonable fee for the features it offers, some Mac users might find this a bit too much on their pockets.
It takes a while before you understand the Extensions section, as this is different from the native Mac apps.
---
AppCleaner from FreeMacSoft
Cost: Free
Compatibility: macOS 10.13 or later
If you've ever looked up the Internet for a Mac app uninstaller, you've likely seen AppCleaner. This is a free app uninstaller that helps you remove applications as well as their related files from your machine. You can view a full list of all your installed apps in this app, and then you can choose the one that you want to get rid of from your computer. You can drag and drop your apps as well to remove them from your Mac.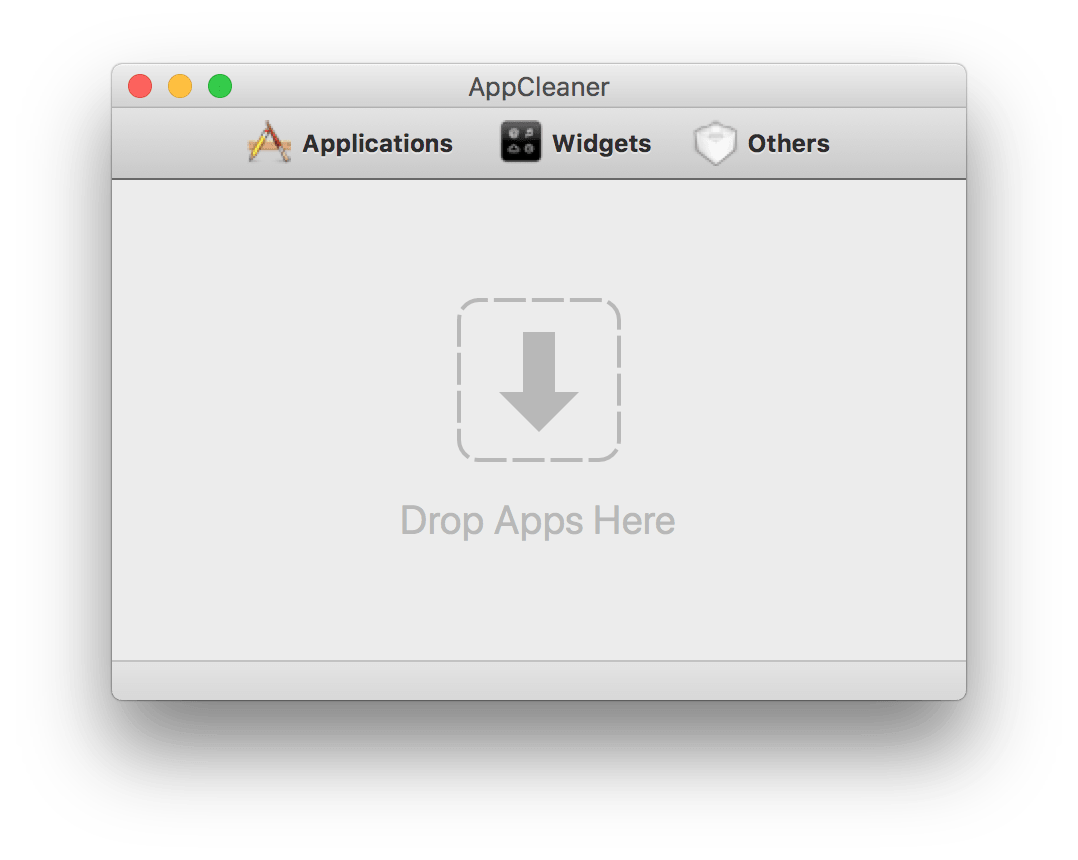 How AppCleaner works
Using AppCleaner to uninstall apps from your Mac isn't too difficult. As long as you can locate your apps, it's easy to uninstall them.
To do that, launch AppCleaner on your Mac, click the Applications option, find and select the app you want to uninstall, hit Search in the bottom, tick all the files on the screen, and click Delete.
Your app along with its files will be gone.
What extra features you can use
AppCleaner doesn't have as many features as other similar tools, however, it does offer some basic options that you can use.
Protect Apps

Protect apps is a feature in the app's preferences menu that lets you prevent certain apps from being removed from your Mac. Basically, you can disable the deletion of your launched and stock apps using this feature.
You can also add custom apps to this list so these apps do not get deleted.

Delete Widgets and Other Files

Besides apps, you can use this app to remove widgets as well as other files associated with apps. You can click the options for these items in the app, and you'll see a list of files that you can remove from your Mac's storage.
Disadvantages
No option to delete browser extensions
Takes ages to load the installed apps list
Weak technical support
---
Advanced Uninstall Manager
Cost: $4.99
Compatibility: macOS 10.11 and higher
Advanced Uninstall Manager is an easy-to-use application that helps you uninstall apps with their associated files and manage login items. The price is not high, so it can be a good choice for those who are looking for a simple Mac uninstaller without many additional features.
You can also clear apps' service files and recover some space on your Mac with the app.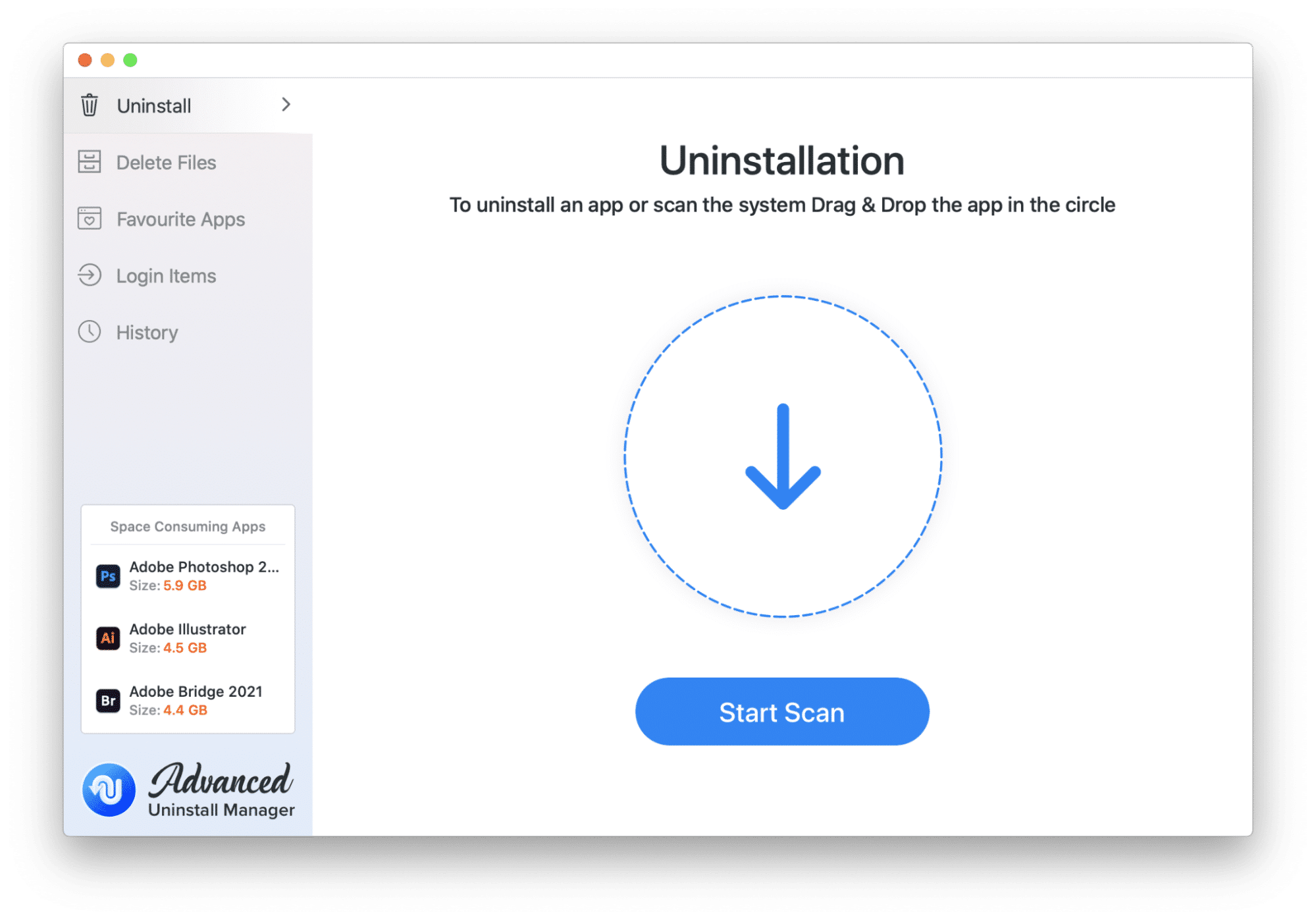 How Advanced Uninstall Manager works
The app has an intuitive user interface. Simply drag and drop it to the uninstaller's window to uninstall an app. Also, you can click Start Scan and review all the apps installed on your Mac. Then select unwanted programs and click Delete.
If you wish to remove applications' cache files only, switch to the Delete Files section in the sidebar.
Extra features of Advanced Uninstall Manager
Favorite apps
There's an option in the sidebar that you can use to see your favorite apps and protect them from being deleted. You can add apps to the list of Favorites by marking the heart icon.
History
The application provides the history of all the programs uninstalled on your Mac, including those that have been already removed.
Disadvantages
It doesn't provide a free trial
It doesn't find leftovers of already removed apps
---
AppDelete
Cost: $7.99
Compatibility: macOS 10.7 or later
AppDelete claims to be the full uninstaller for Macs and it lets you remove apps as well as their remaining files from your Mac. You can either drag and drop your app onto the app interface to remove the app, or you can find and choose your app from the list to get rid of it. It works the same no matter what method you use.
With AppDelete, you can remove widgets, plugins, and even screensavers from your Mac. These items don't occupy as much storage but it's good to have them removed if you don't use them.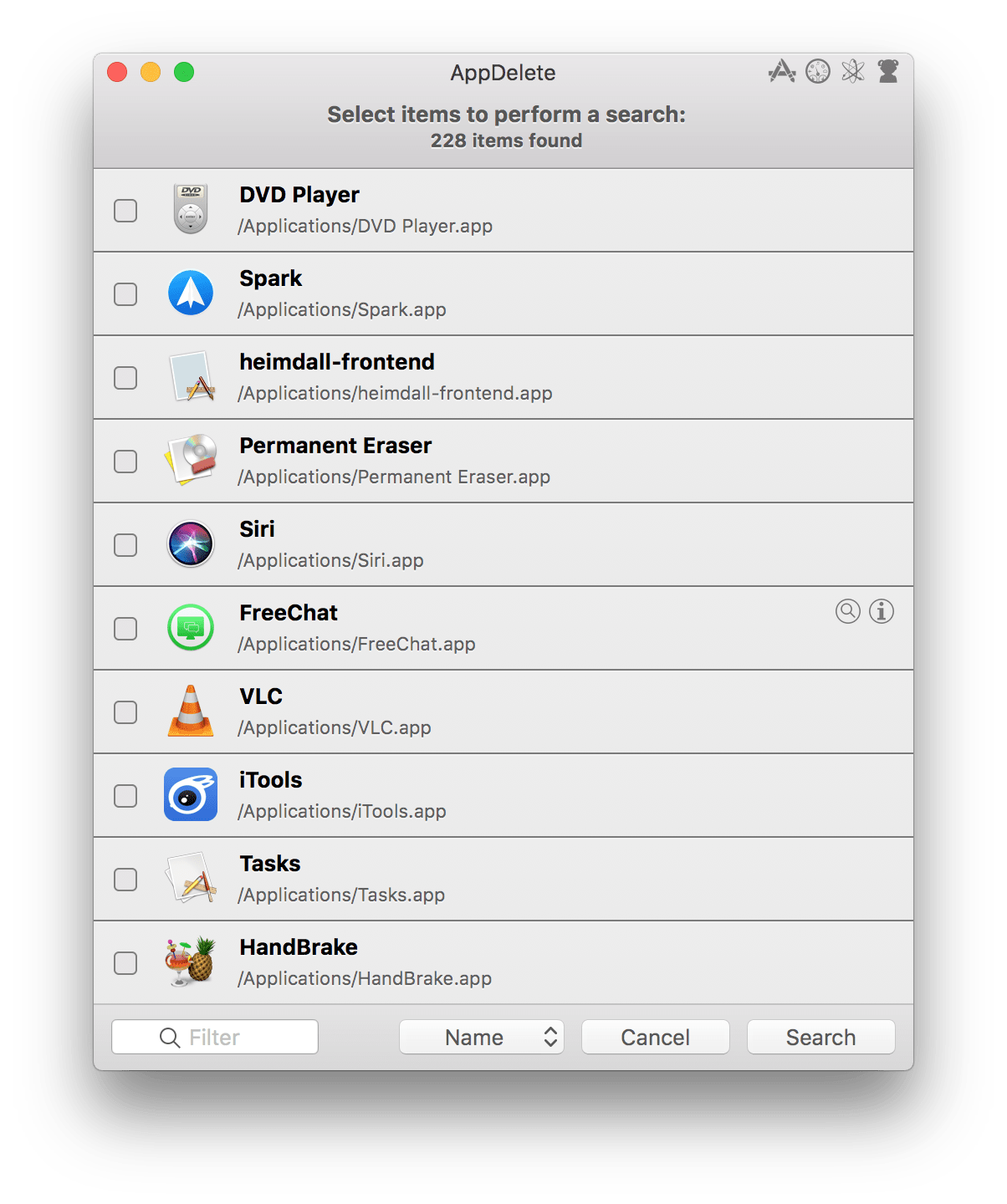 How AppDelete works
If you've used AppCleaner, AppDelete might seem like the clone of that app. You have basically the same interface that lets you uninstall apps.
To use it, launch AppDelete on your Mac, open your Applications folder in a Finder window, drag the app you want to remove from Applications onto the AppDelete window, tick all files, and click Delete in the bottom.
Enter your login credentials and your app will be removed.
Extra features of AppDelete
AppDelete doesn't have much to offer in terms of extra features. However, there are some little features within the app that you can use.
Archive Files
Instead of deleting files, you can archive your files using this app. You probably don't want to use this unless you don't want an app to be gone for good.
Remove Plugins and Other Items
You can click the app's menu at the top to view a list of what all you can delete. This includes your plugins, screensavers, and so on.
Disadvantages
The archive feature is useless for most people and doesn't have any value.
It often detects useful files as junk leftovers.
---
AppZapper
Cost: $19.95
Compatibility: macOS 10.9 or later
AppZapper is the Mac app uninstaller that Apple forgot to add to the macOS. If you like simplicity and you prefer minimalistic apps, this could be a good choice for you. AppZapper helps you find the related files for your installed apps, and then allows you to remove those apps' support files in a few easy clicks.
With this app, you get to see the total amount of space that your remaining files occupy. While using the app, just make sure you do not delete any macOS apps as this app does help remove stock Mac applications.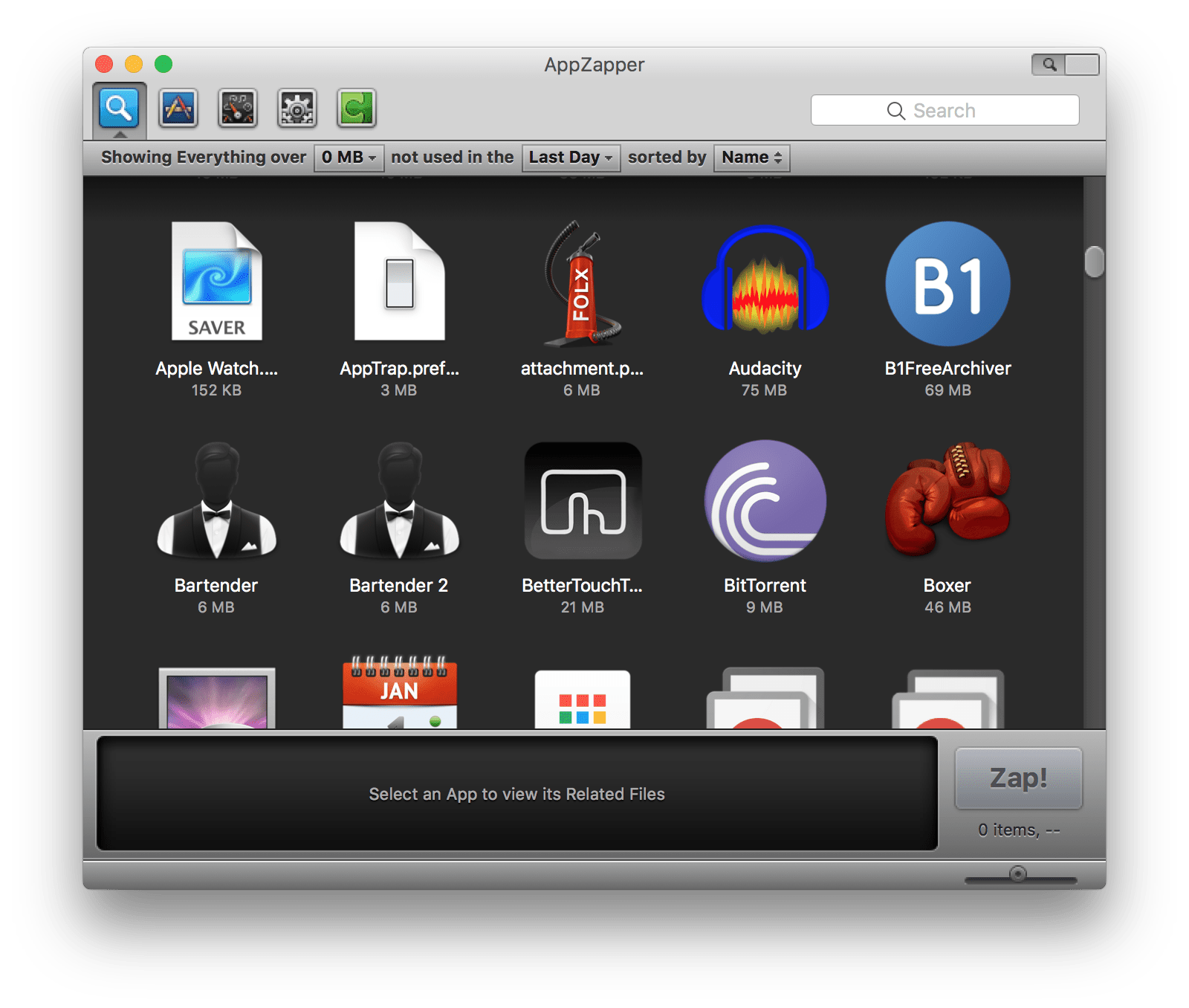 How AppZapper works
Since AppZapper doesn't have many features, you can use it without much tech experience. You simply need to tell it what apps to remove and it'll get the job done for you.
To get started, launch the app on your Mac, open the Applications folder in the Finder, drag the app you want to remove and drop it onto the AppZapper interface, select the leftover files to delete, and finally hit Zap.
In the context of this app, Zap means to remove the selected files.
What extra features you can use
Honestly, AppZapper doesn't have anything to offer other than the ability to remove apps. You can use the following features in the app, though.
Keep Apple Apps Safe

There's an option in the settings that you can enable to prevent the stock Mac apps from being deleted. You can tick and untick this option as you desire.

Delete Widgets and Plugins

You can view a list of all your installed widgets as well as plugins, and you get the ability to remove them.
Disadvantages
The app does not receive regular updates.
You can only remove a certain number of apps in the free version.
Finding your app in the list is not too easy.
---
Osx Uninstaller
Cost: $29.95
Compatibility: macOS 10.13 or later
Osx Uninstaller does a good job of helping you unninstall Mac apps and their related files from your computer. You can use the app to force remove apps as well, in case you ever come across stubborn apps that won't remove for some reason.
This app follows a wizard-like approach where you first select the app to scan, and then you use this tool to delete the leftover files, and then you finally confirm if you want to remove the app.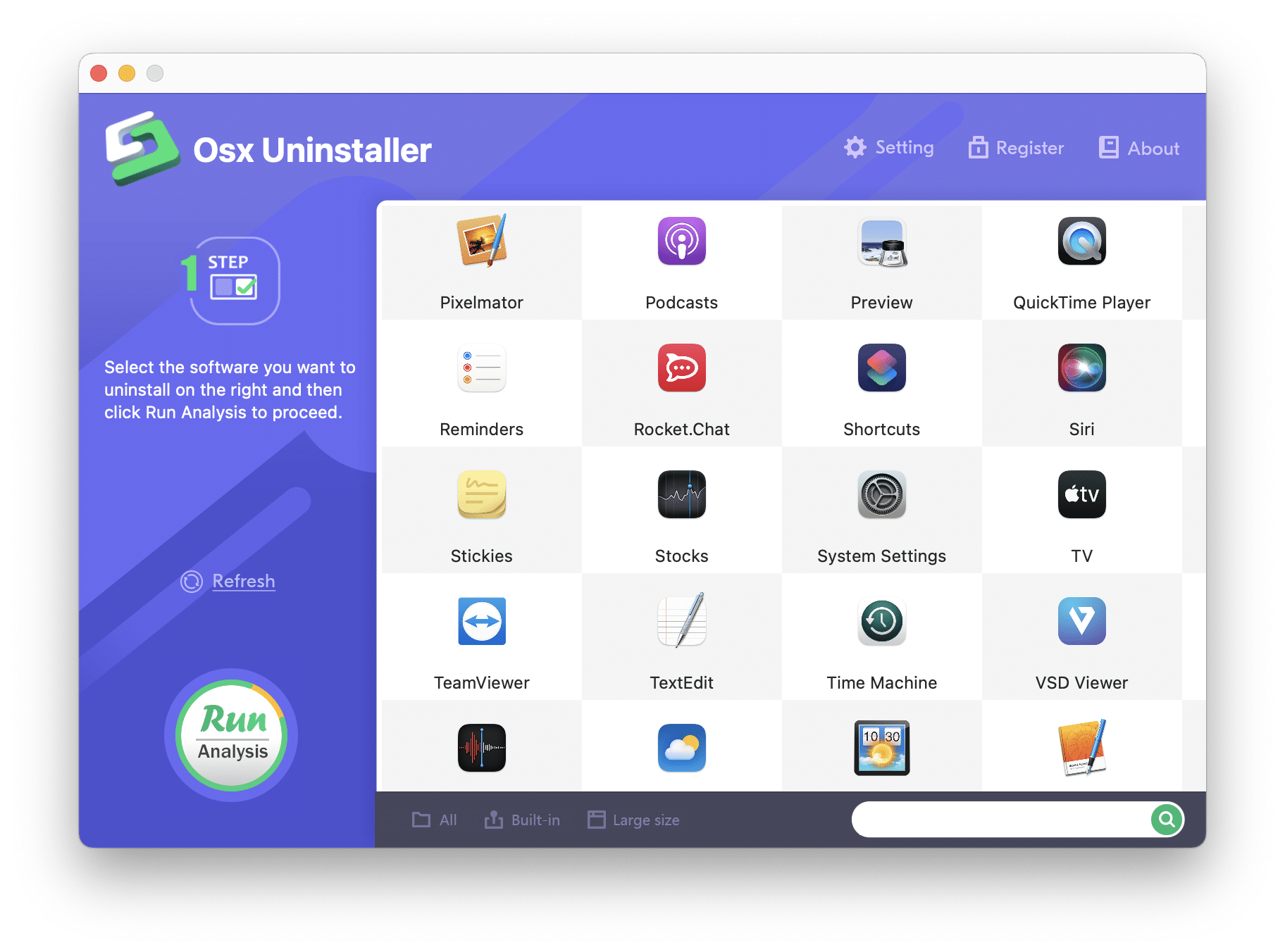 How Osx Uninstaller works
Osx Uninstaller doesn't have any features except for the option to delete apps and their leftover files. This makes it easier to use this app to get rid of your programs.
To use this Mac uninstaller, launch the software on your Mac, select the app you want to uninstall on the right, click Run Analysis, and then click Complete Uninstall. This will remove the unwanted app and all of its files shown on your screen.
Extra features
The app has no intuitive interface and there aren't any extra features built into it.
Disadvantages
It has an extremely outdated and obsolete user interface.
It doesn't let you selectively remove app files.
There are no tools to clean up the browsers and other content.
What is the best uninstaller software for Mac?
With so many options available, it's easy to get confused as to what app to go for. It's up to you which one to choose, but we want to highlight – App Cleaner & Uninstaller as it does the job perfectly and comes loaded with several features.
You can use the app to find and remove thousands of apps, their files, and even extensions from your web browsers. The app gets updated every now and then to ensure you continue to get newer features and enhanced capabilities to remove unwanted apps from your Mac.
---
FAQ about uninstallers for Mac
How do I completely remove installed programs from my Mac?

Any application creates lots of junks files and stores them on your Mac. When you just drag and drop apps into the Trash, their service files remain on your Mac. To completely uninstall apps from Mac you also have to remove their remaining files. You can do this with a special utility called App Cleaner & Uninstaller. This smart uninstaller will automatically find all support files and remove any program entirely with a few clicks.
Is Mac uninstaller safe?

Using a Mac uninstaller is safe. Uninstallers automatically find applications' service files and allow you to remove them safely and easily. However, you should be careful when choosing an uninstaller for your Mac. Especially if you choose free app uninstaller, use only Apple-notarized apps and download them only from trusted resources.
Why is there no uninstall option on my Mac?

Unlike Windows, there's no Uninstall option on macOS. Most Mac users uninstall software by dragging and dropping it into the Trash. However, all the associated files of apps remain on your Mac. To completely delete applications from your Mac, you must also delete app leftovers. You can do this manually or with the help of special app removers, like App Cleaner & Uninstaller.
How do I manually uninstall an app on Mac?

Uninstalling unwanted apps on Mac is not that easy. To manually uninstall an app, you should first remove the app from the Applications folder. Then, you need to go to the Library folder and find and remove any associated support files of the app.
Read a detailed guide "How to completely uninstall apps on Mac."
Also note: Some apps may spread their files over the disk, and finding all their support files can be challenging. That's why we recommend using special Mac uninstaller software for this task. Look at the "Best Mac uninstaller" comparison table above to find the best solution.