Most Mac plugins are generally useful, but some of them can be unnecessary or even viral. That's why understanding what plugins are and knowing how to disable plugins on Mac are as important as knowing how to install plugins.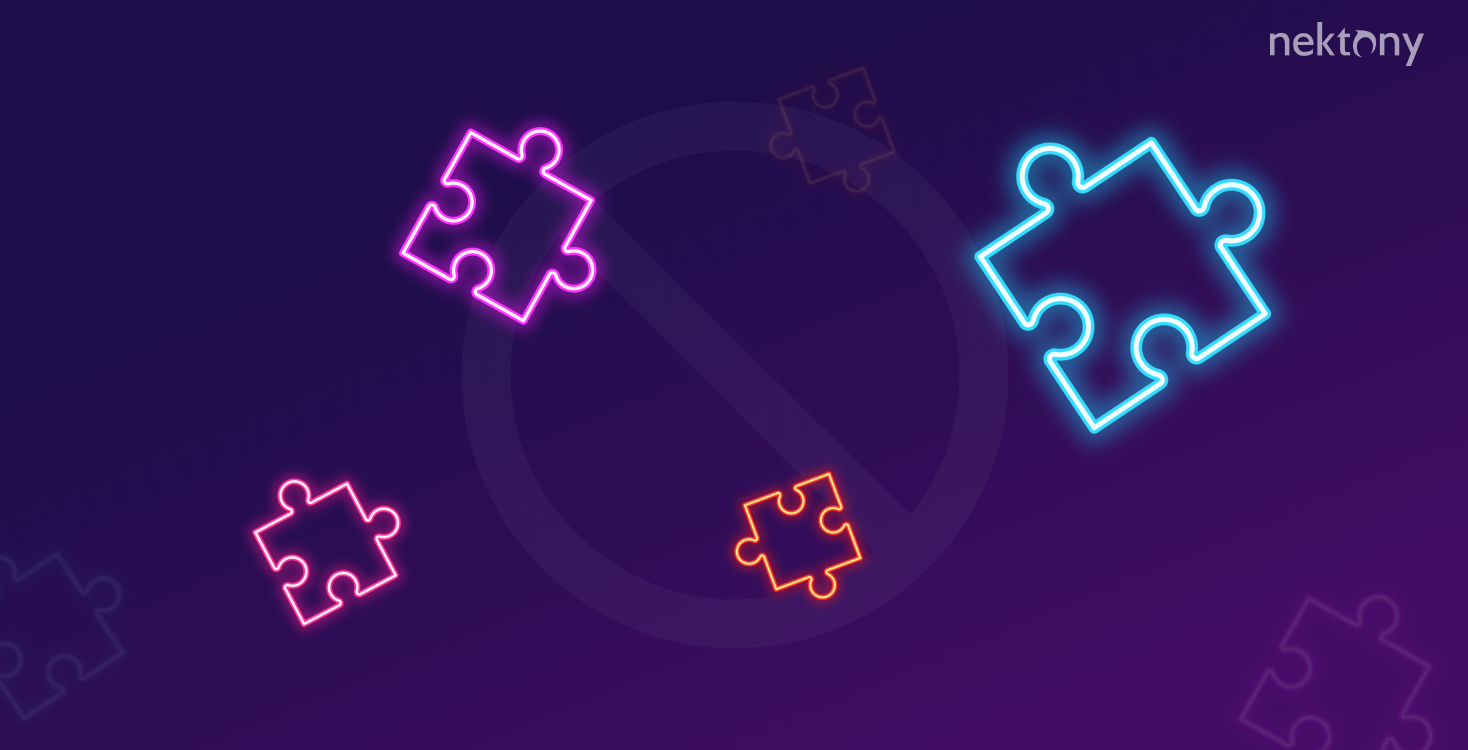 What are plugins?
Plugins are small program codes that complement the functionality of bigger applications. The peculiarity of plugins is that they cannot work independently; they are just add-ons connected to a particular program. At the same time, the basic programs for which plugins are created can work perfectly without them. The plugins are very convenient, as they allow each user to customize the basic functionality of the program by downloading and installing additional extensions for it.
There are various types of plugins:
Browser plugins – they allow playing animations and video clips.
Image editor plugins – they provide additional effects for processing and new filters.
Audio recording plugins – they help to add effects on the sound and have big libraries of samples.
Game plugins – they are often called mods or patches, which give new opportunities to the game player, new levels and new characters.
Plugins for websites – they are used to help to optimize web pages, make them more convenient for the visitors, fix links, and so on.
Almost all Internet users install various plugins on their browsers. But it sometimes happens that your browser starts to slow down because of a large number of the plugins. Unfortunately, browser plugins cannot be removed as easily as they were installed. So now let's move to the next part, where we explain how to remove browser plugins.
---
How to remove plugins from Firefox
To remove Firefox plugins, follow these steps:
Open the Firefox browser.
Click on menu from the browser's right pane → select Add-ons and Themes.
You will see a list of all Firefox plugins. Select unneeded plugins and disable them using the Remove button.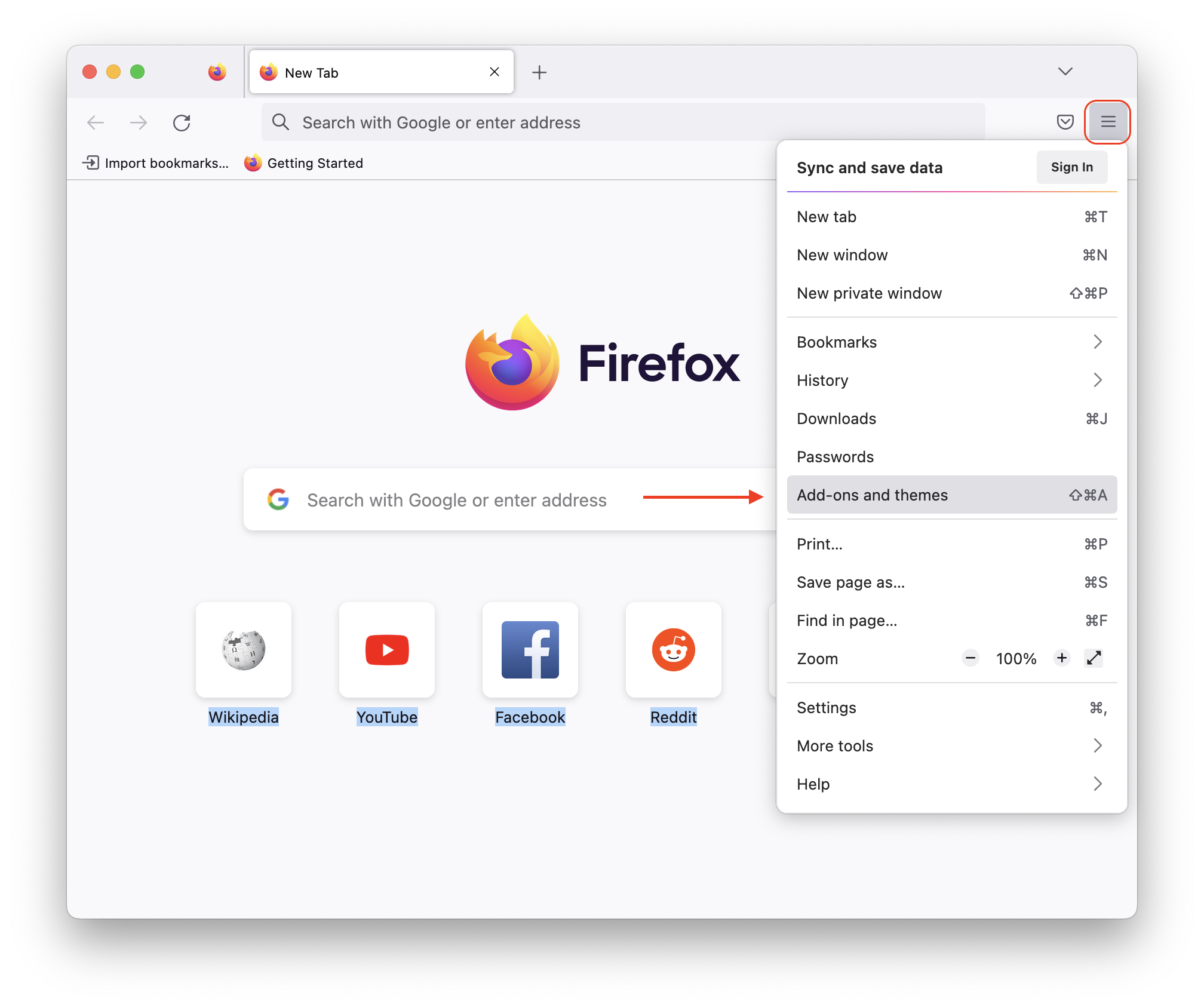 How to remove plugins from Chrome
To disable plugins from Chrome, follow the steps below:
Click the three-dot icon in the upper-right corner of the browser window.
Select the More Tools option → Extensions.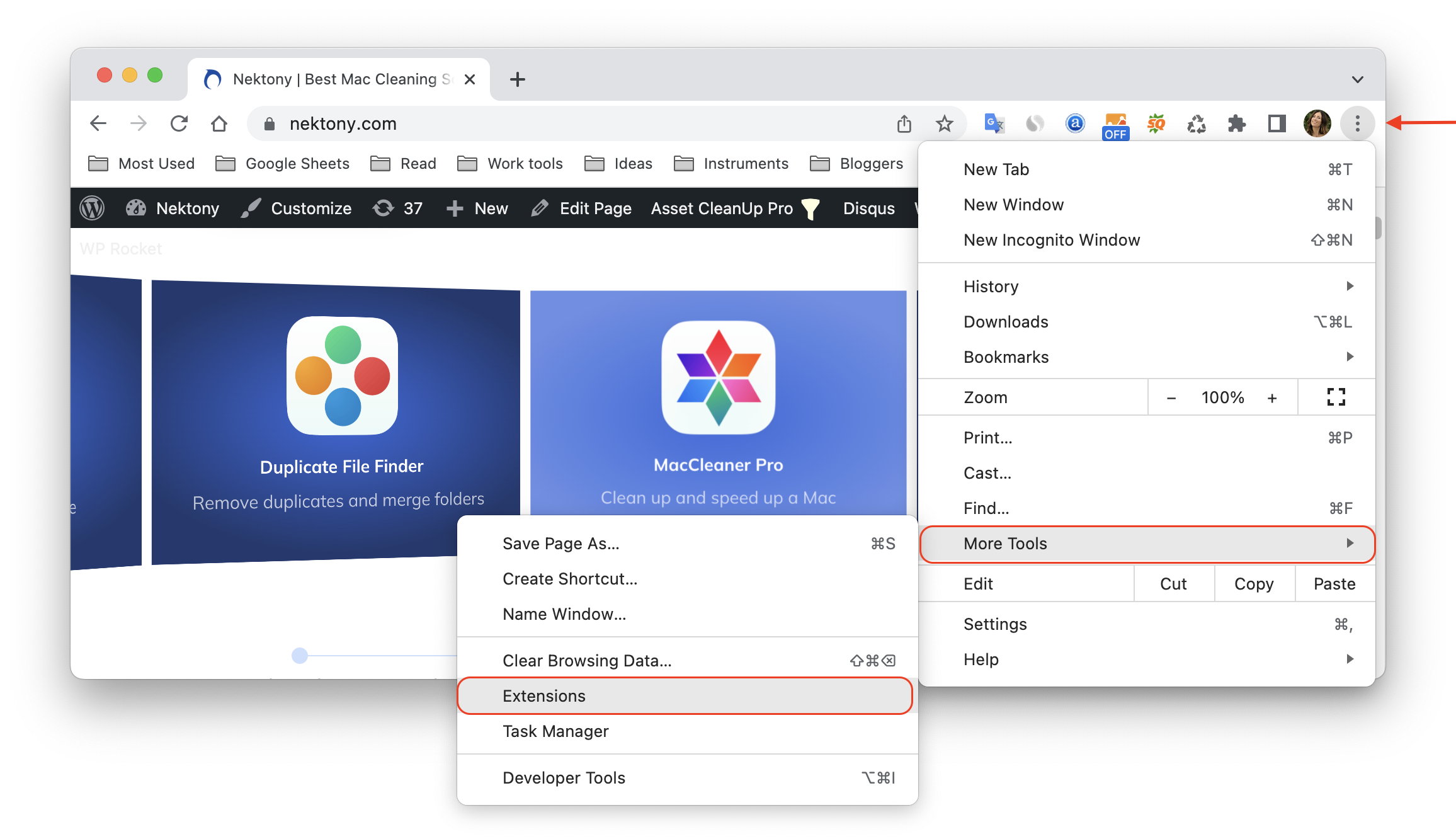 3. You will see a list of all installed plugins. Disable the extension using the checkbox or delete it completely by clicking on the Trash icon.
How to remove Safari plugins
Here's how to uninstall Safari plugins.
Go to the Safari Preferences from the Menu bar.
Switch to the Extensions tab.
Find an unneeded plugin and click the Uninstall button to remove it.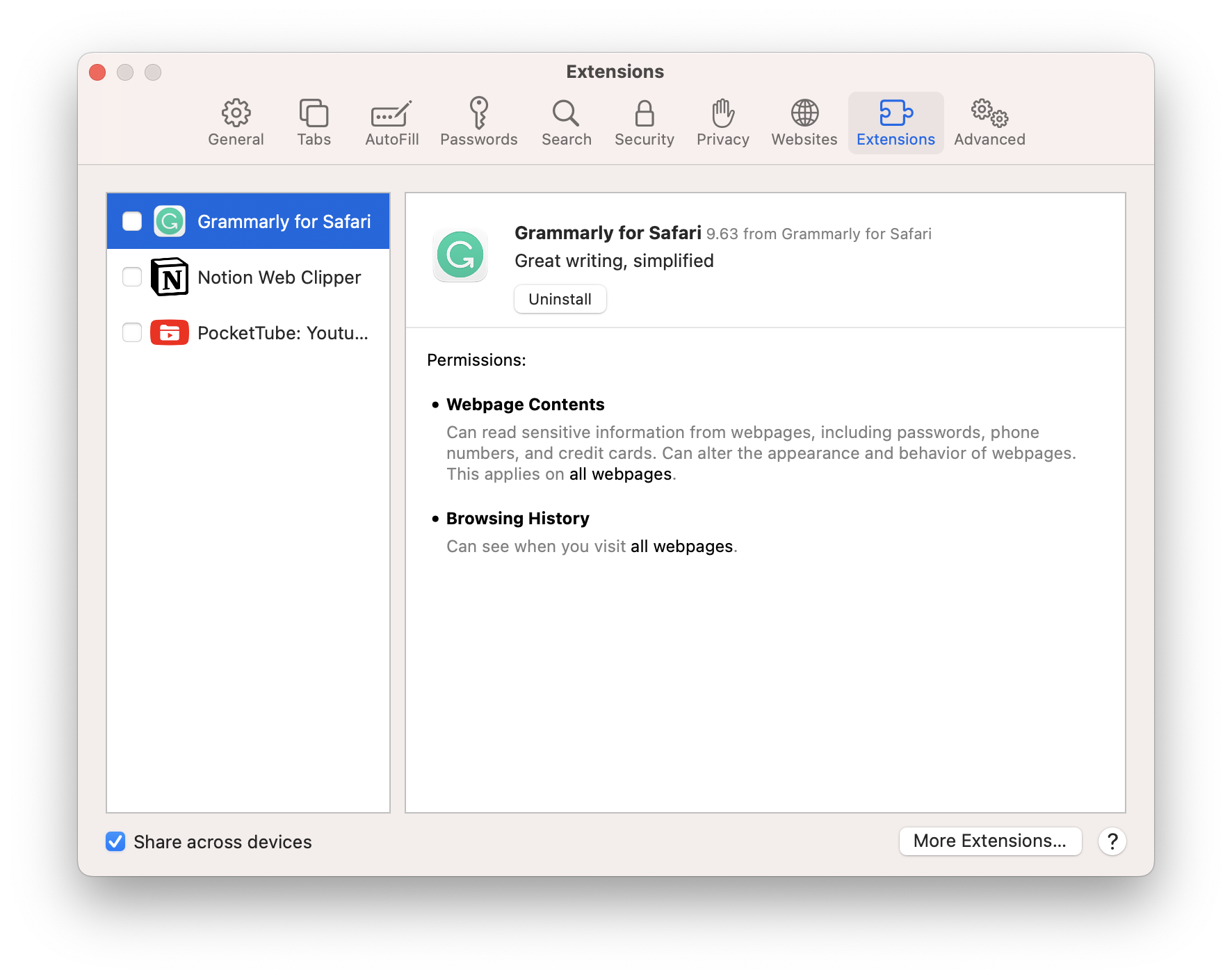 ---
How to Uninstall Plugins with App Cleaner & Uninstaller
App Cleaner & Uninstaller was originally designed to uninstall any program on Mac, both fully and safely. Also, the app provides the possibility to manage plugins, as well as to manage launch agents, login items, widgets, web browser extensions and so on. Here is how to remove Mac plugins using the uninstaller.
Launch the uninstaller.
Switch to the Extensions tab.
Click Web Browser Extensions section. The app will display a list of all browser plugins installed on your Mac.
Select an unneeded plugins and click the Remove button.
Confirm the removal.
That's all. In this way, you can easily disable Chrome plugins, Firefox plugins, and any other browser plugins. Also, we recommend that you read about extensions and the ways to remove them.
Also note that App Cleaner & Uninstaller allows you to even uninstall Internet plugins, which are used to customize the system. You can find them in the appropriate section. But please, be careful when removing core extensions and do it only if you are confident of your action, as the removal of some core items may damage your system.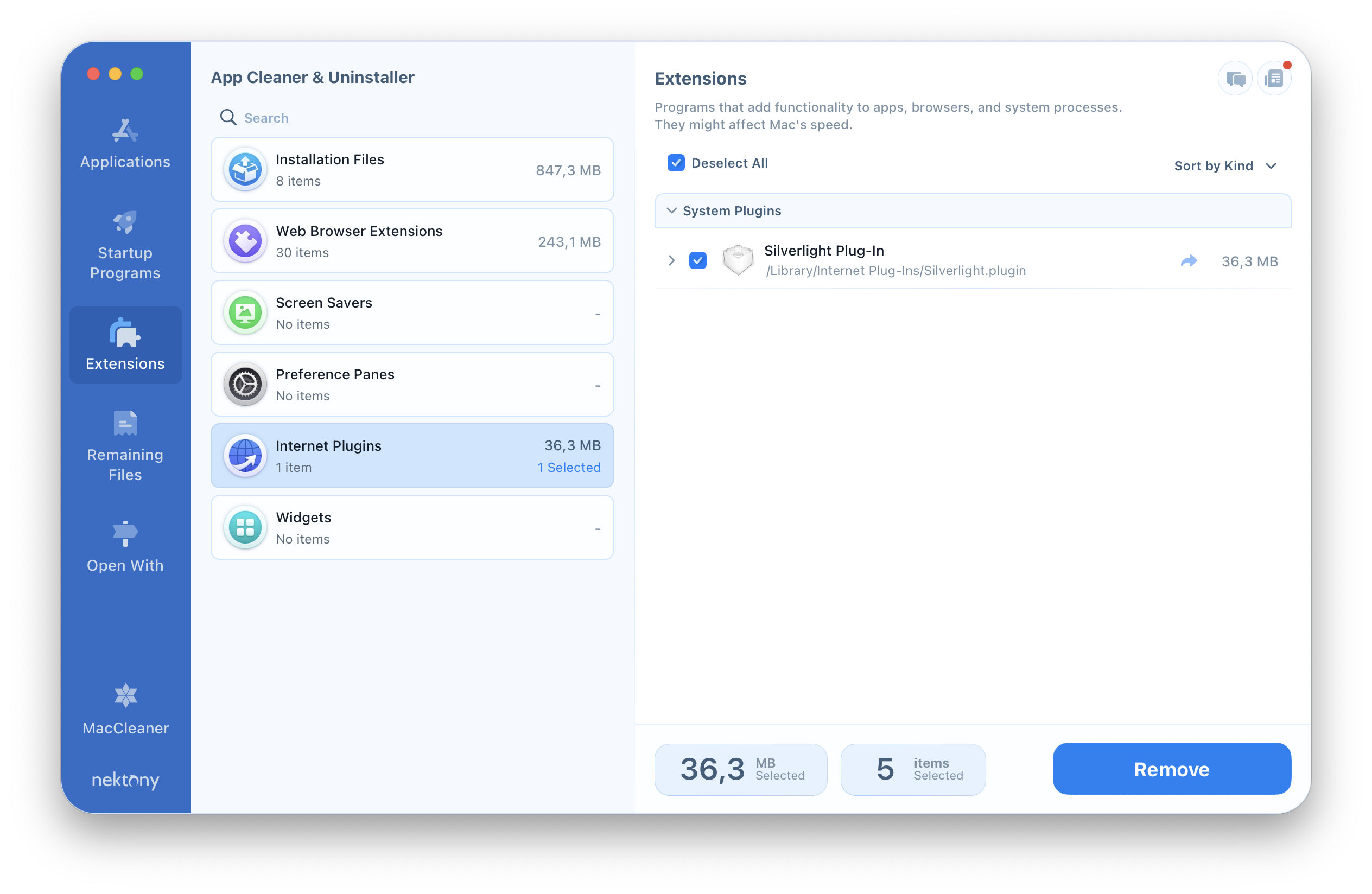 Viral plugins
You should be careful when installing plugins, as some of them may be malware. Pretending to be a well-known plugin, they propose to update the current version. As soon as the user installs them, they start to show aggressive advertising pop-ups or even worse – spreading a virus on the system.
If you face such an issue or find some of your plugins suspicious, remove the plugin immediately.
---
Conclusion
Plugins are powerful tools that make our digital experience better. But you should control the number of plugins in order to optimize your Mac's performance. And remember that it is especially easy to do with App Cleaner & Uninstaller.