Almost everyone knows about the Great Wall of China. But have you heard about the Great Firewall of China (GFW)? It is part of The Golden Shield Project, maybe, the largest system of censorship in the world. Its main goal is to secure, control and censor the Internet in mainland China. Great Firewall is mainly focused on filtering and controlling foreign web services. It surveils all the traffic according to the Chinese government's demands.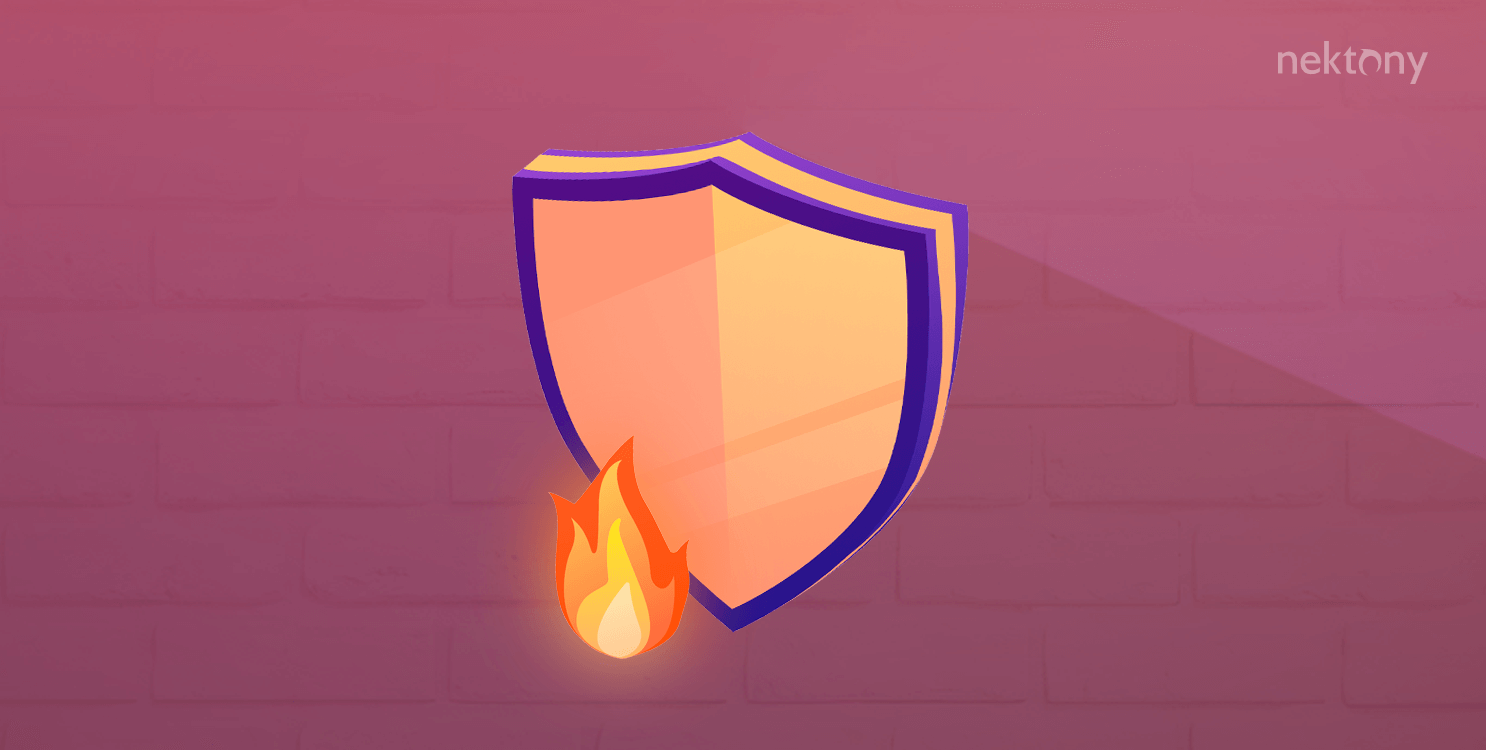 Great Firewall
This system blocks access to selected foreign web services deemed unsuitable for Chinese consumption, like Facebook, WhatsApp, YouTube, Google, The New York Times and so on.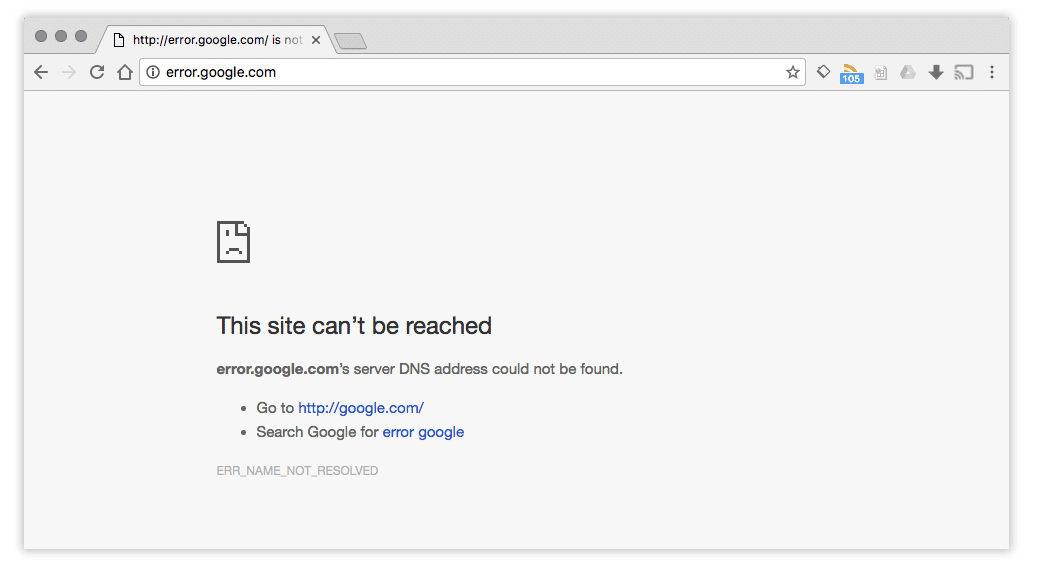 In short, Chinese Internet Service Providers (ISP) are under strict government control.
Here are some of the technical methods commonly used by the Great Firewall for censorship:
IP blocking – preventing access to a certain IP address. For example, if the requested web service (Google) is hosted on a shared hosting server, all the web services on the same server (Gmail, Google Docs, Google Drive and so on) will be blocked.
DNS filtering – each ISP has its own Domain Name System (DNS), which translates domain names into IP addresses to help users connect to a certain web service. The Great Firewall filters and blocks forbidden domain names (Facebook, Instagram, Snapchat and so on).
URL filtering – the Great Firewall scans keywords in the requested Uniform Resource Locator (URL). It determines whether they are allowed or not, and blocks access to a certain web page, photo or document.
Packet filtering – it stops Transmission Control Protocol (TCP) packet transfers when a certain number of doubtful keywords are observed by the Internet censorship in China.
Thus, the Great Firewall censors all the online traffic in mainland China. You can find lists of websites blocked in China on the Internet. There are some services to check whether access to a certain web service is permissible or not. But, knowing that you won't be able to access most foreign web services anyway, it is better to look for a solution to bypass the internet censorship.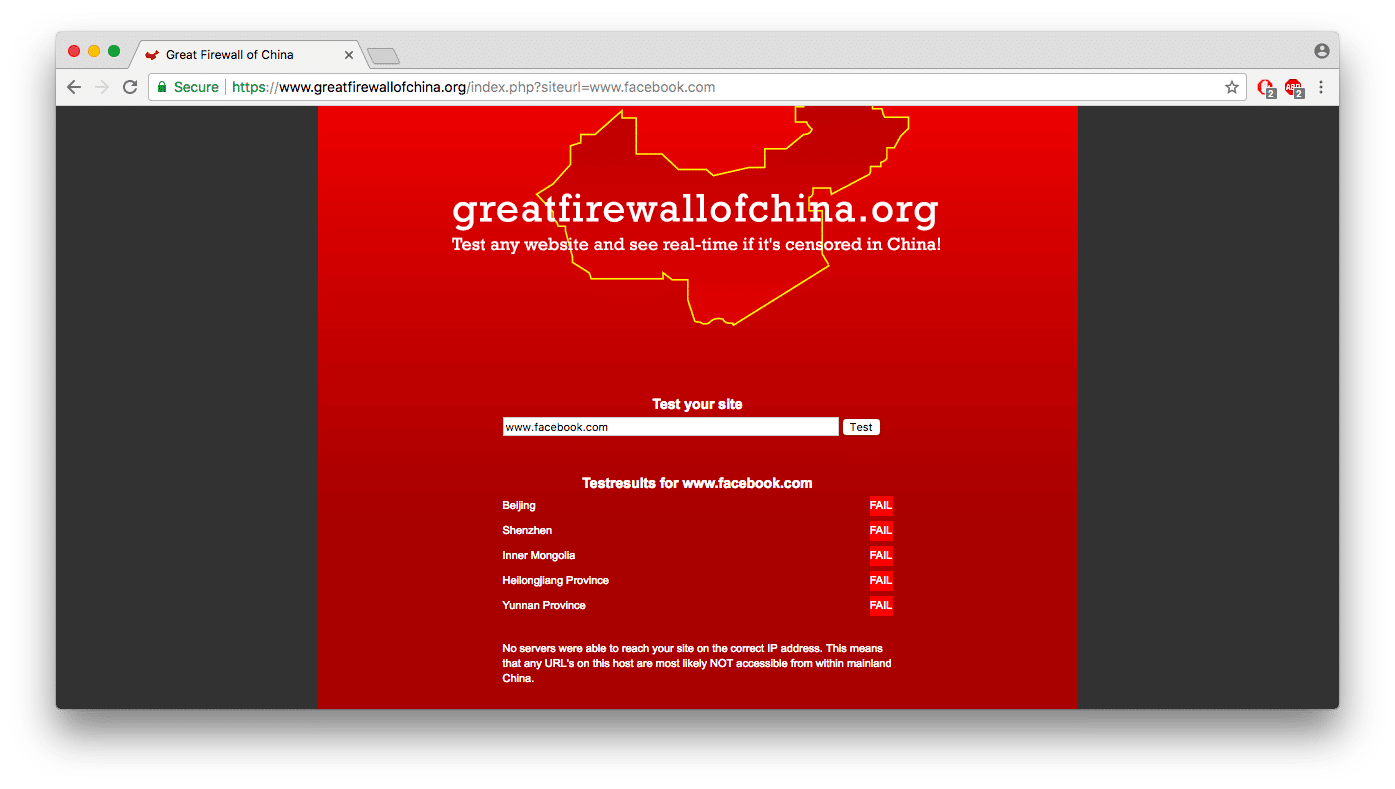 ---
3 Ways to Bypass the Great Firewall of China
Unfortunately, the number of web services, which are blocked in China, is increasing from day to day. If you are living in China or you are going to visit this country, you can use one of the ways below to have access to all internet resources.
1. Browser With Built-in VPN
The easiest way to bypass the Great Firewall is to use a browser with a built-in VPN, like Opera. It changes your real IP address to a virtual IP address. Here is a step-by-step guide on how to set up the Opera browser on your Mac. If you already have an Opera browser but haven't used the VPN option, go to step #4.
Open the Official Opera page and click the Download Now button.
Then, open the downloaded zip file and install the Opera browser.
Launch the Opera browser. 
In the Menu bar, click on Opera and select Preferences. 
Then switch to the Privacy & Security section. 
Scroll to the VPN section and tick the Enable VPN option.
From now, you can see a VPN sign at the start of the search bar. Click on it to select the location: Europe, Americas, Asia. You can't choose a specific country, but you can connect to American and European VPN servers. Changing your IP address is one of the methods to bypass the Great Firewall. As soon as you hide and change your real IP address, you will be able to access Instagram, Facebook, Gmail and other web services blocked in China.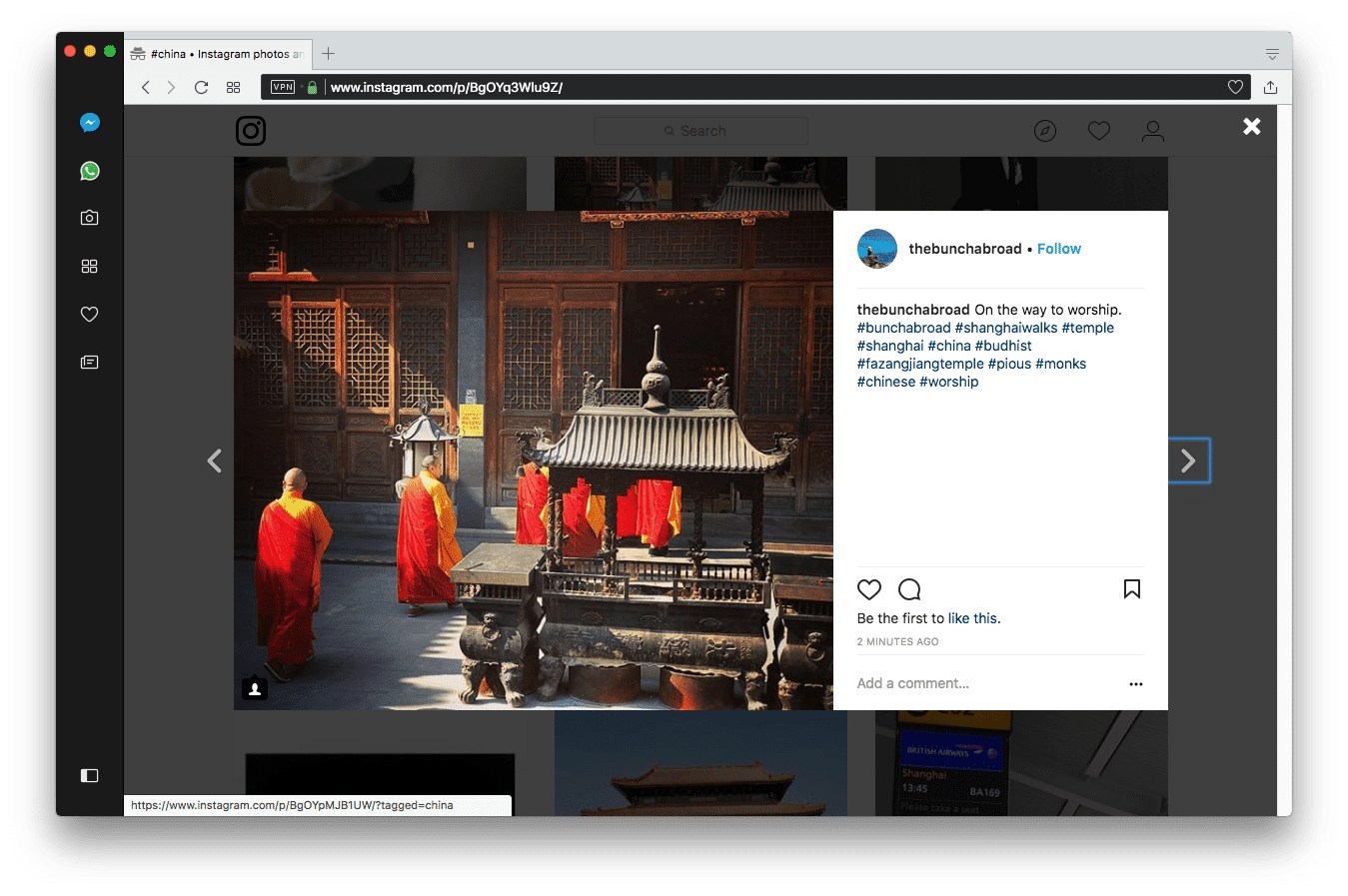 ---
2. Web Proxy
The next method to bypass the Great Firewall of China is URL filtering. A web proxy helps you to solve this problem. The web proxy is a website with an integrated address bar. Follow these two steps:
Open the web proxy page in your browser.
Type the URL of the blocked web service into the bar, and click the Surf button.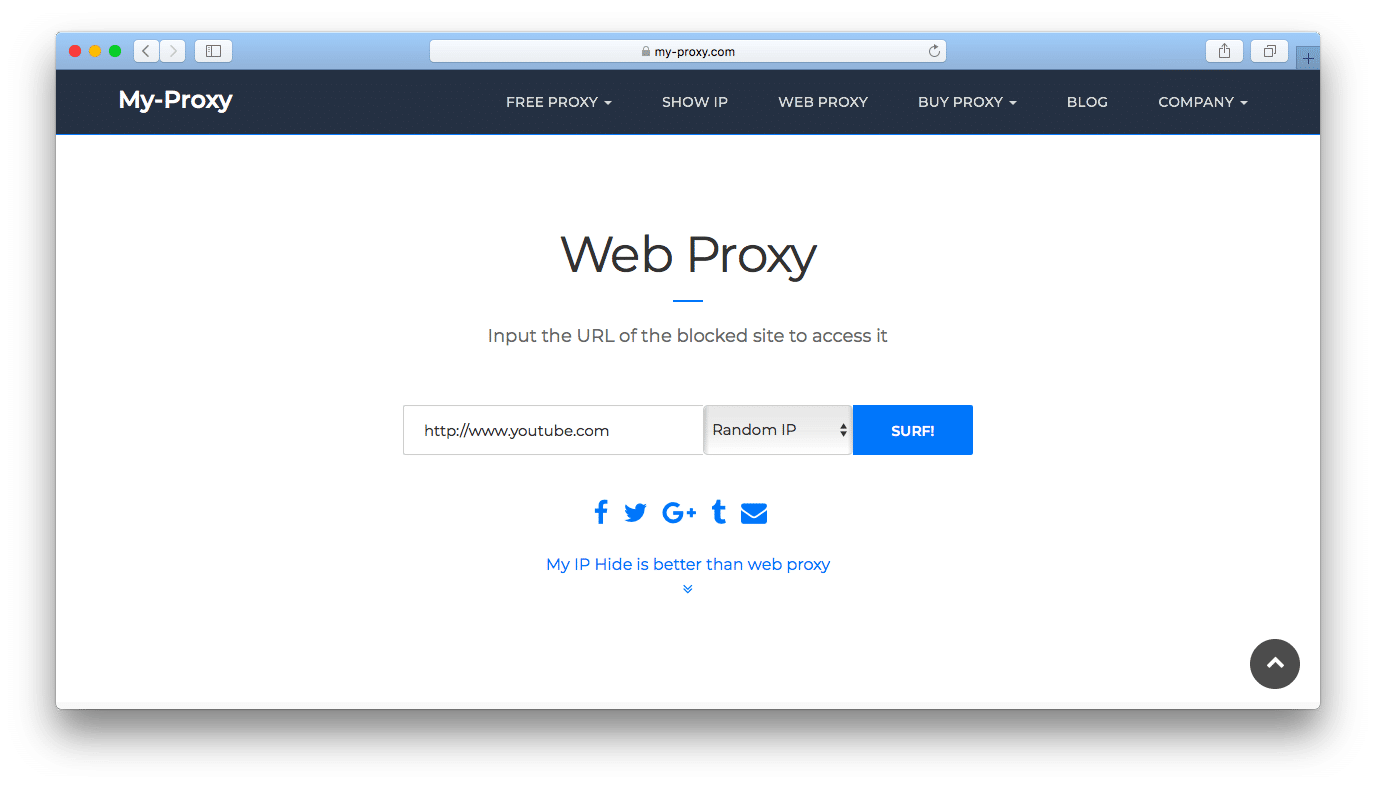 The proxy server will unblock the restricted site. You will be able to see the content in your browser window; however, instead of the real URL address, the proxy web address will be displayed. The proxy hides any trace of your presence at the unblocked website.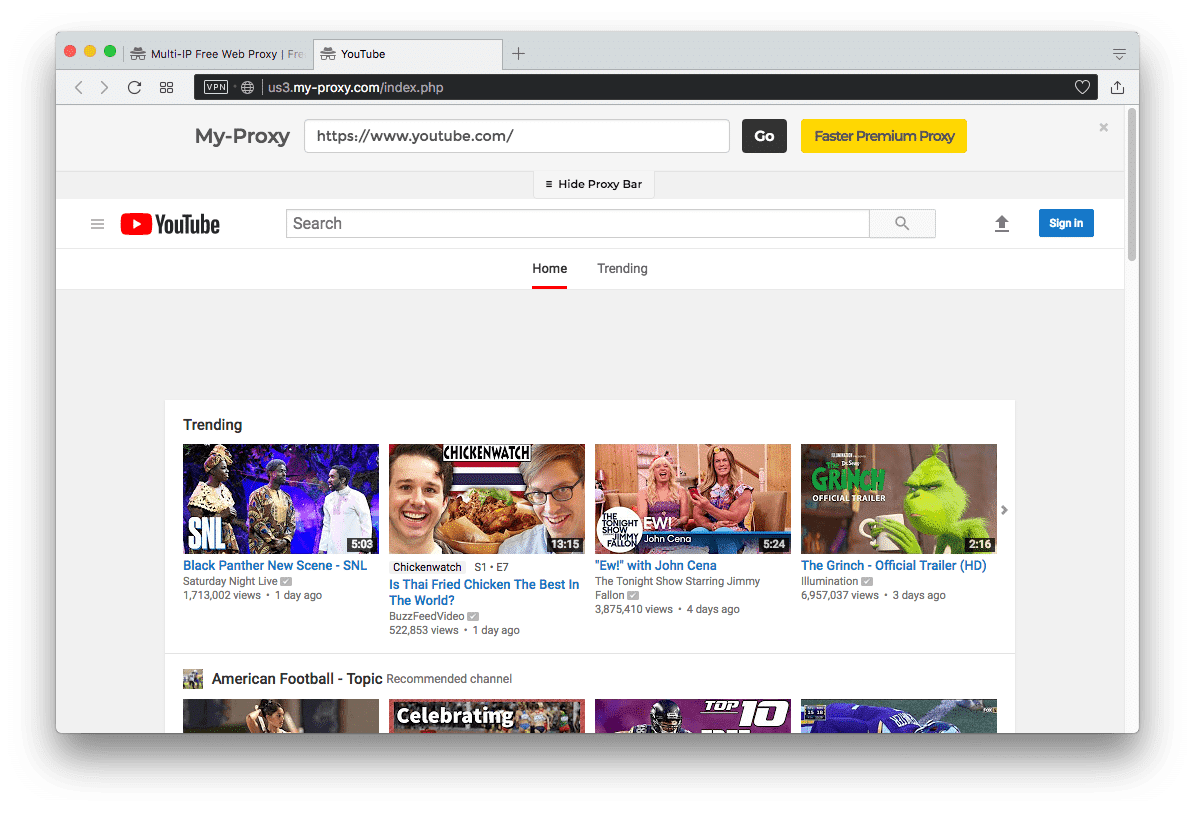 It doesn't support all websites and has only 2 UK and 2 USA IP addresses. But YouTube, Google, The New York Times and other online resources are available through a web proxy in China.
---
3. VPN Application
A virtual private network (VPN) can bypass all Chinese technical methods to block sites. This software provides a secure tunnel, which encrypts all your data. It connects you to the global network through a VPN server. Your real IP will be changed to a new one provided by the VPN server. Technically, it is a complicated process, but for consumers, it's easy to use.
Download the VPN Client software.
Launch it on your computer.
Select a server/location from the list of available VPN servers and click to connect this server.
A VPN application will change your real IP address. That means that the Great Firewall won't identify your location, so you can unblock the websites.
VPN encrypts your data, which means all traffic between you and the web services is unreadable to third parties. So, the DNS, URL and Packet filtering are not applicable for connection when the VPN is turned on.
When you turn a VPN application on, you can, not only surf the net but also use all online desktop services, like an Email client, Skype, E-banking, and so on. The speed is high and even enough for online streaming. Netflix, WhatsApp, Twitter, Dropbox and other services are available with a VPN software in China.
Let's have a look at the example of VPN Client for Mac. As you can see, 90 VPN servers are available in 50+ countries so that you can select any location and change your IP address, like you are located not in China.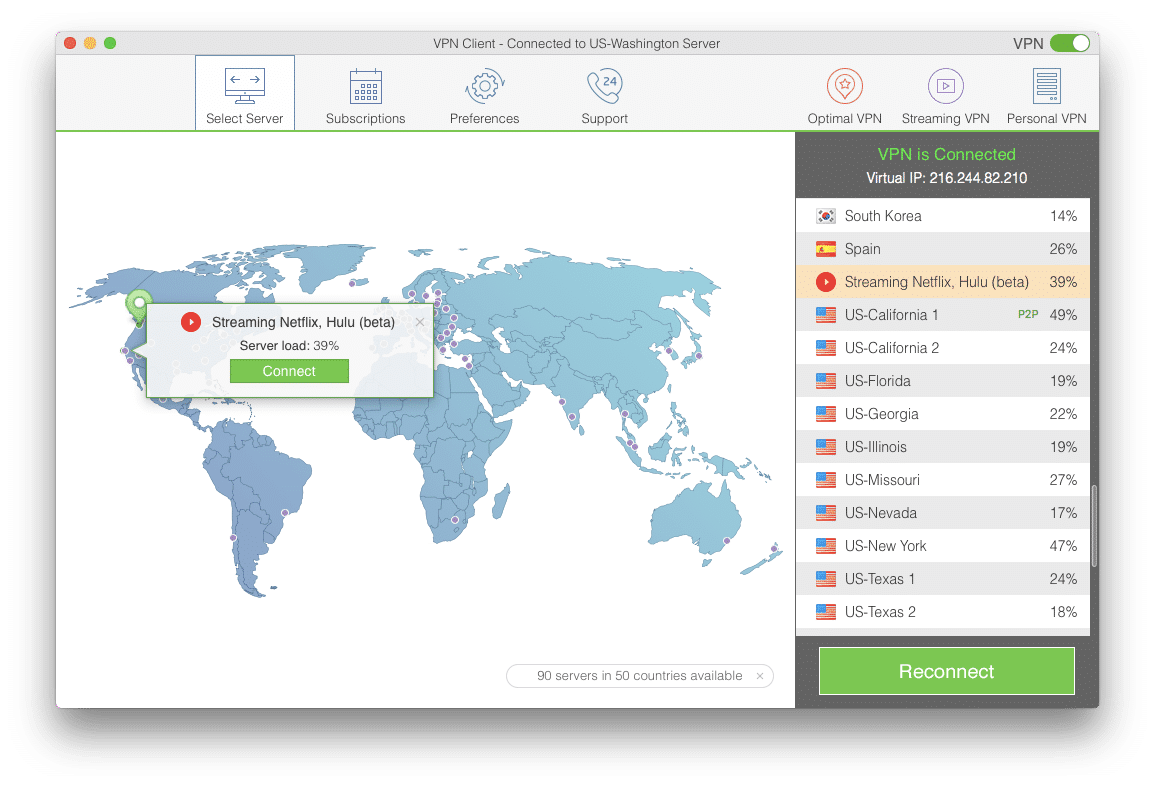 ---
Pros and Cons
| Service | Browser with VPN | Web Proxy | VPN Application |
| --- | --- | --- | --- |
| Price | FREE | FREE | FREE/Paid |
| Ease of Setup | Friendly | Not required | Friendly |
| Encryption | Poor | Poor | Mostly high |
| Stability | Poor | Poor | Mostly high |
| Connection Speed | Quite good | Quite good | High |
| Number of IP addresses                                                                    | Limited number of IP addresses                       | Limited number of IP addresses                       | Depends on the VPN service company. More than 50 VPN servers worldwide may be provided |
| Additional Features | No | No | Personal VPN servers, static IP addresses, streaming servers, optimal server |
If you are planning a trip to China, it is better to download one of the VPNs in advance, as you may have a problem buying such apps in the Chinese App Store since it may violate Chinese law. The browser with a built-in VPN and Web proxy are Free and good enough for googling, messaging, watching short videos and other simple operations. However, with such a large number of consumers using a limited number of servers for these services, the bandwidth will decrease, and the quality may drop. All in all, though, VPN applications provide a stable secure high-speed connection and are generally reliable for business people and tourists who want to have Internet access in China. You can watch streaming channels, use torrents, exchange information safely and use all the online services freely.