In our previous articles, we have already shared a guide on how to remove browsers' extensions on Mac. The reason why it is important to uninstall unnecessary plugins is that they may slow down your browser's speed . Today we are going to highlight a quick way to uninstall Boomerang for Mail on Mac.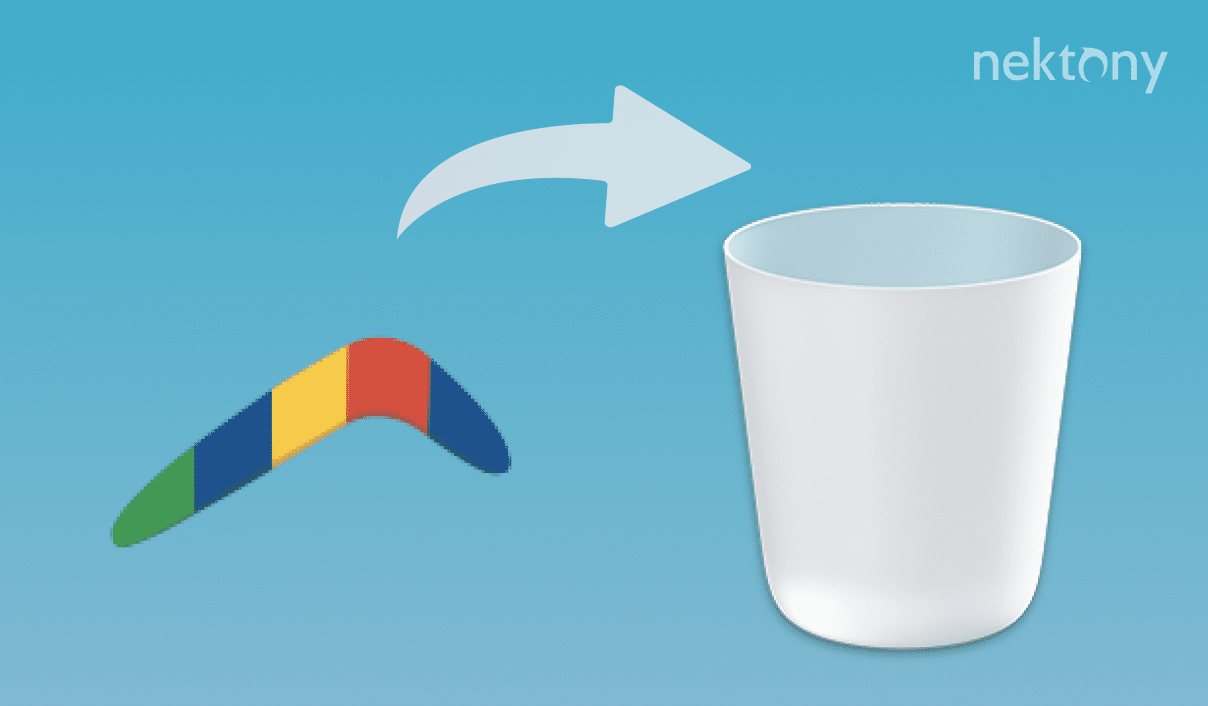 Contents:
---
What is the Boomerang app?
Boomerang is a plugin, which works with Chrome, Firefox and Safari browsers and offers many interesting features, one of which is the ability to schedule the time of sending an email. You just write a letter as usual but then set up time in the future when the message will be sent automatically. Also, Boomerang offers a reminder to complete writing the letter later.
Despite being a useful app, you may need to remove Boomerang from Gmail in some cases. In this article, we will explain how to quickly uninstall the Boomerang Gmail add-on.
---
How to uninstall the Boomerang Chrome extension?
Here we will explain the easiest and quickest way to cancel the Boomerang app. This is possible with the help of App Cleaner & Uninstaller. App Cleaner & Uninstaller is a free software tool which allows you to uninstall apps completely and safely, as well as to uninstall browser extensions and other Mac plugins.
Download App Cleaner & Uninstaller and follow the next easy steps to find and remove Boomerang Chrome extension.
Launch App Cleaner and switch to the Extensions tab.
Find and select Boomerang in the Web Browser Extensions section.
Then click the Remove button and confirm the action.
As you can see, App Cleaner & Uninstaller finds and shows all the web extensions installed in any browser (Google Chrome, Safari, Mozilla Firefox and so on.) Thus, it may be your assistant to manage extensions on your Mac both quickly and easily.