VSDX Annotator is here for Mac and Visio users.
The application VSDX Annotator by Nektony brings Mac users the possibility to View, Annotate and Convert Visio drawings on OS X operating system.
VSDX Annotator is a powerful and professional tool, designed to let Mac users open and annotate all Visio drawing formats. It offers a total of 12 annotation tools: adding notes, comments, titles, shapes, arrows, graphic files, etc. It is possible to save VSDX files in the same format so that you can open them later in Visio. You can also convert the file to a PDF or send it in PDF format via email.
VSDX Annotator can open multi-paged documents, giving users the possibility to turn pages, switch layer visibility, view shape data and hyperlinks. VSDX Annotator is an app for people who need not only to view Visio drawings on Mac but make some notes and changes.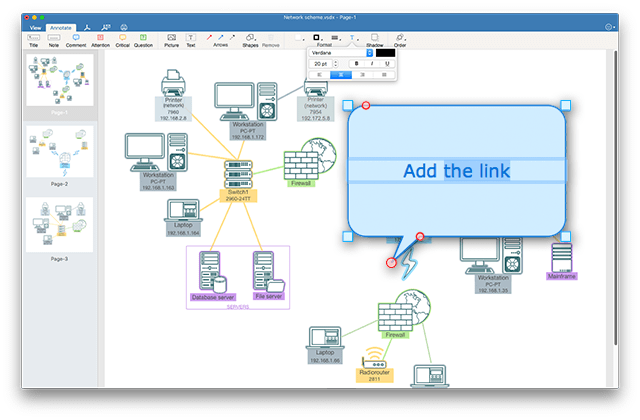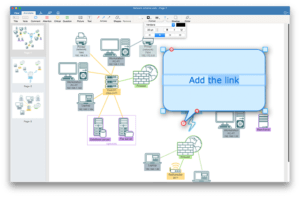 Here are a short set of useful features:
View multi-page Visio files with a high-quality image.
Hide or show layers, shape data and hyperlinks.
Create annotations by adding text, block diagrams, graphic pictures, and other abilities.
Save .vsdx files after modifications with the same extension to allow them to be opened in MS Visio.
Convert .vsd, .vdx, and .vsdx documents to the more common PDF file format.
Send PDF files via email or print them using the menu bar.
Forget about inconvenient online programs or expensive software solutions. Enjoy VSDX Annotator!  Make viewing and editing Visio drawings on a Mac easy.  

Free Trial