Imagine that you've packed your bags for a trip to China and found out that Instagram is blocked there. If you don't want to be confused and prefer to post your amazing photos and videos to Instagram from China, there are three ways to do so.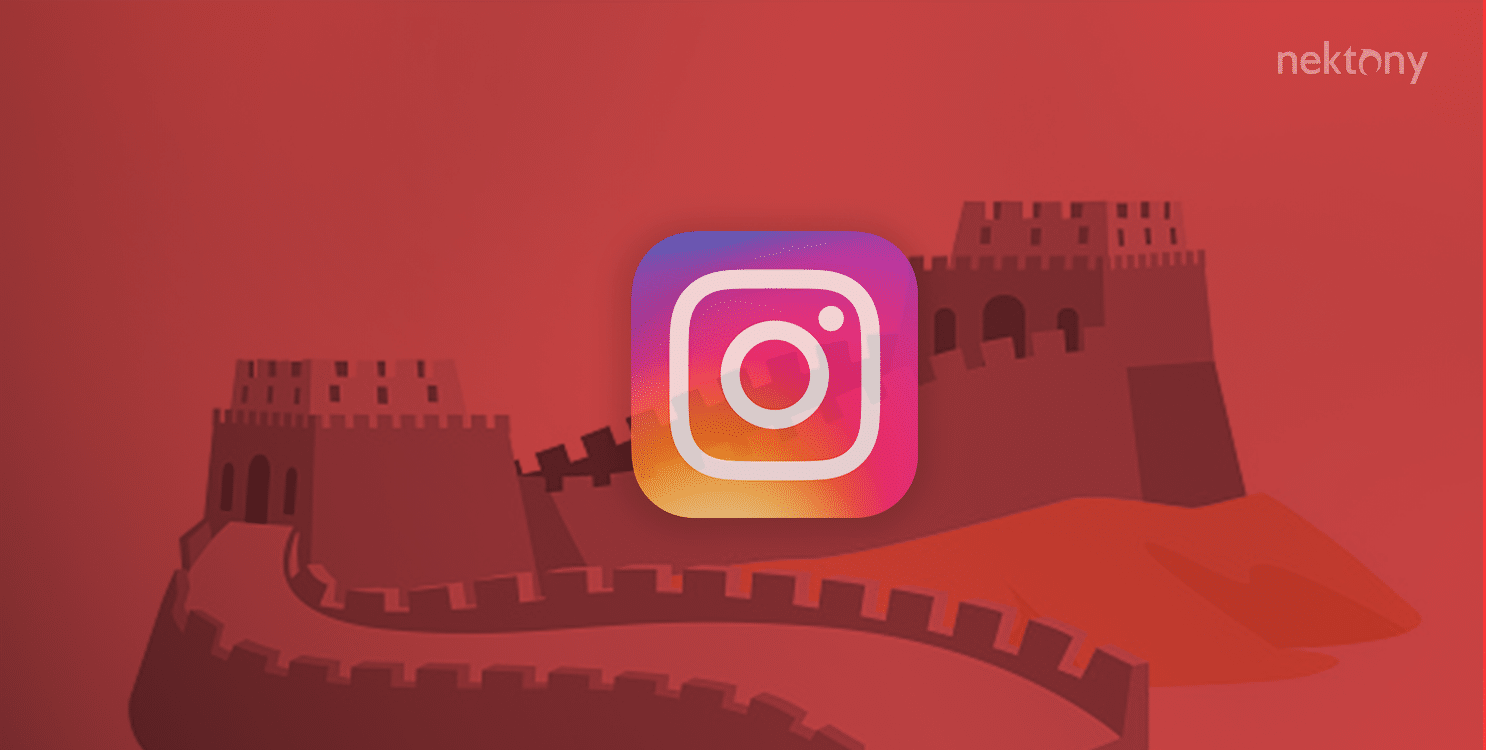 Why is Instagram Blocked in China?
It's hard to imagine life today without our social networks. People share their thoughts, communicate with friends and even idols, or read the news and other content. Sharing photos is especially favored in social networks. Instead of writing a long description about where you are, who you are with, what you are doing and so on, you can just post a photo or video. It's another type of communication which seems to be clearer and more friendly for everyone.
Today, the most popular social network among apps in the photo and video category is Instagram. Depending on your habit of using Instagram, you may check the posts every day, every hour, or even every minute. Just look at this beautiful picture from travelers to China!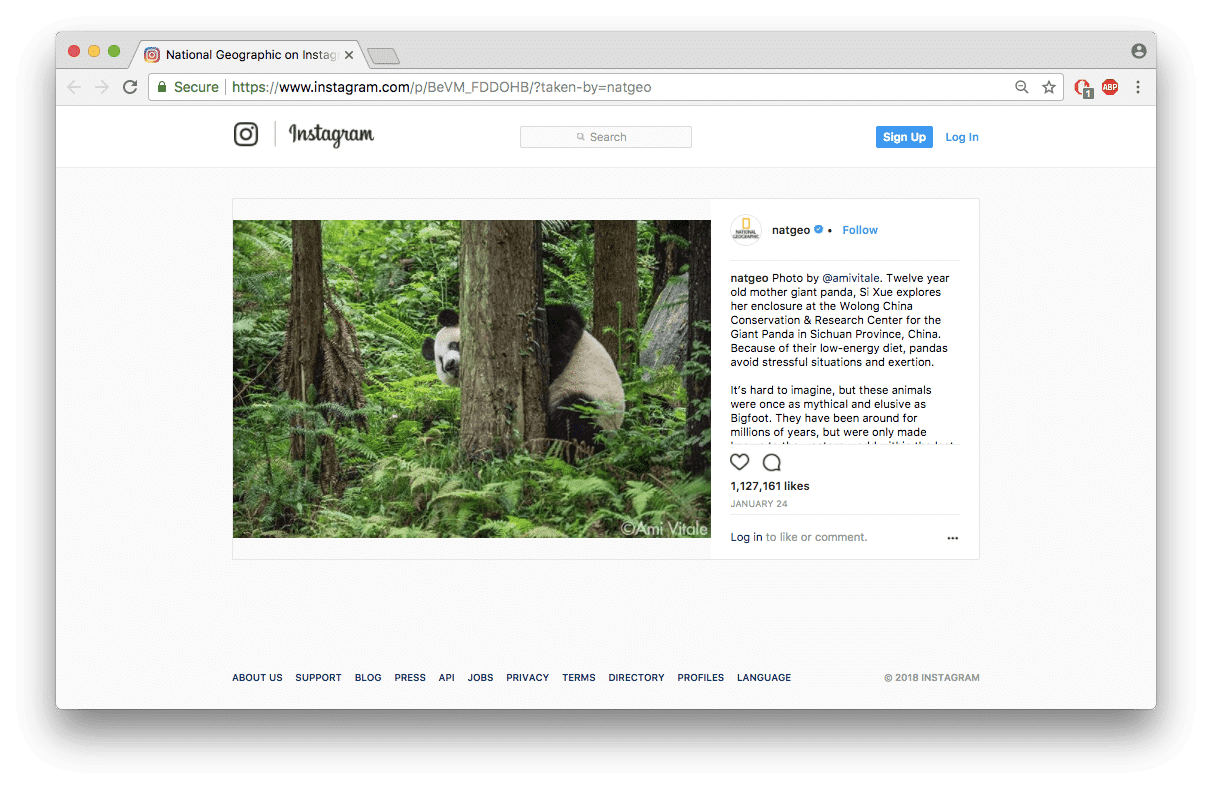 The government of China has decided to keep the Internet under control. The Great Firewall of China restricts lots of foreign websites and online resources, including Facebook, Youtube, Google Plus – even Instagram is blocked in China.
Just to remind you: each time you connect to the Internet, your computer receives an "address," which helps to send and receive information correctly. That address is your public IP address (Internet Protocol). The Internet Service Provider assigns the IP address to your device. So, while you are in China, the Great Firewall controls your internet activity.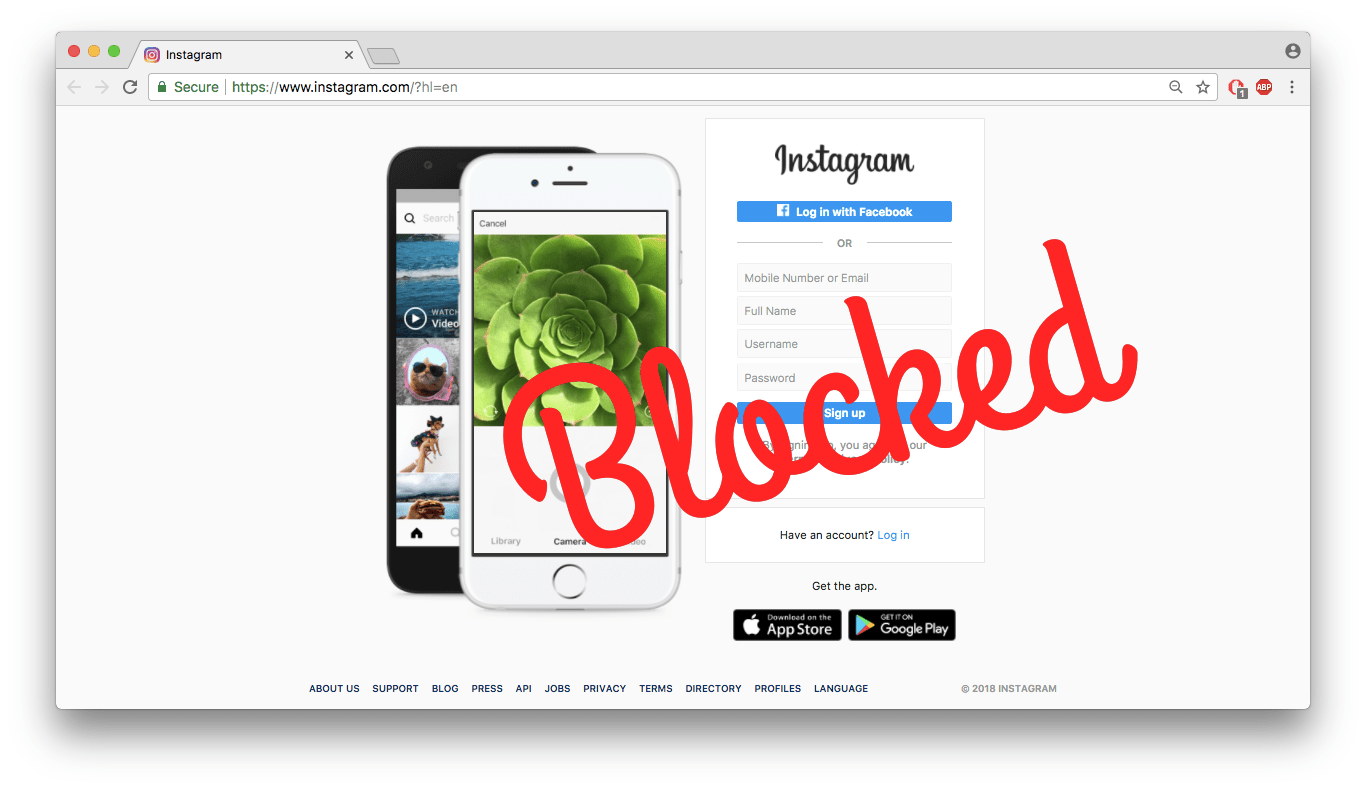 Although there are Chinese Instagram alternatives, for the tourist, this may not be the ideal solution. Fortunately, there are the ways to unnblock Instagram ion China.
---
How Can You Use Social Media in China?
1. Use a Proxy
You may have heard that a proxy server lets you go online using a different IP address for surfing the web anonymously. To connect to a Proxy server, you have to make changes in your browser manually. For example, if you use a Safari browser, do the following:
In the Safari window, click at the top left corner of the menu bar and select Preferences from the drop-down list.
Switch to the Advanced tab on the right side of the Preferences window. There is a Change Settings button next to the Proxies. Click on it.
Select the Web Proxy (HTTP), and in the Web Proxy Server field, enter the IP/HTTP address and port number of the proxy server you want to connect to. You can find the list of proxy servers on the Internet.
Click OK to save the changes
You can also surf "proxy" on the net and you will find several websites providing that service. Many free web proxies have an integrated address bar, where you can just enter the URL of a requested website. Some of them offer a choice of server from the list to connect with. I have tried a free anonymous web proxy which identifies itself as a proxy server but hides the original IP address. So, I chose that server and got access to Instagram.
But please note, a free proxy is unstable and may not be as safe as you wish. Most of these free servers are used regularly, so they can be on some stop-lists and blocked. It takes time to make changes and to find the right proxy server. Moreover, a proxy works within the browser only, and you will not be able to use the Instagram application on your device.
---
2. Use an Anonymizer
Using Anonymizer is another way to get access to blocked websites like Instagram in China. While the proxy server hides your actual location, anonymizer changes the websites names. To counteract the blocking of websites by the Great Firewall of China, Anonymizer changes the real name of the website, tricks the system and gives you access to any online resources, including Instagram.
Just open the Anonymizer website in your browser, enter the Instagram URL in the integrated address bar, and get access to your favorite social network.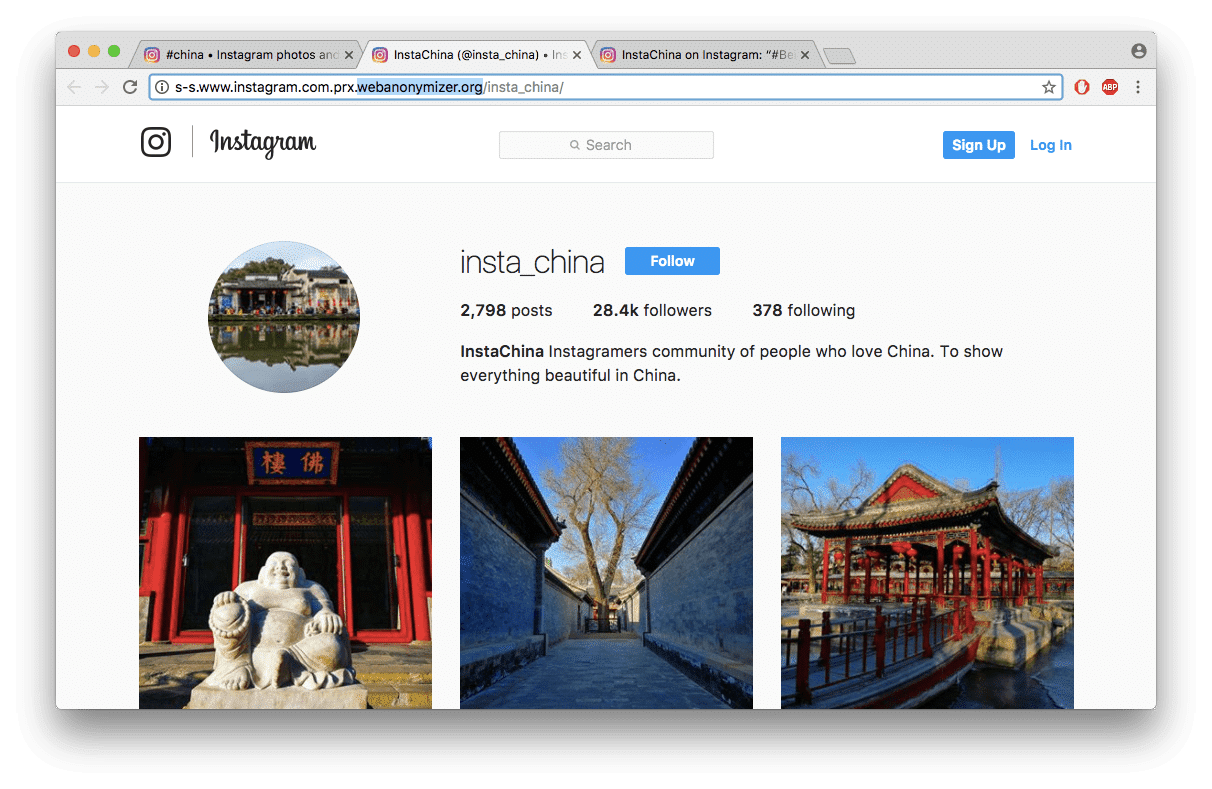 The list of Anonymizer websites is easy to find on the net. But, unfortunately, this list is also available to the Chinese government and may be blocked at any time.
---
3. Use a VPN
It seems that the most reasonable service to unblock Instagram in China or other social networks is a VPN. A Virtual Private Network is a service solution which allows you to easily change your IP address. It creates a secure tunnel for sending your data from your computer through the VPN server to the Internet. A VPN server gives you a new IP address; moreover, it encrypts your data from third parties. This means that you can bypass the Great Firewall of China and find out how to access Instagram easily. Most VPNs provide a stable, secure and high-speed connection and the apps are usually easy to use. There are free and paid applications.
As soon as you are connected to the IP address of another country, you can open Instagram and share your photos and videos with your followers.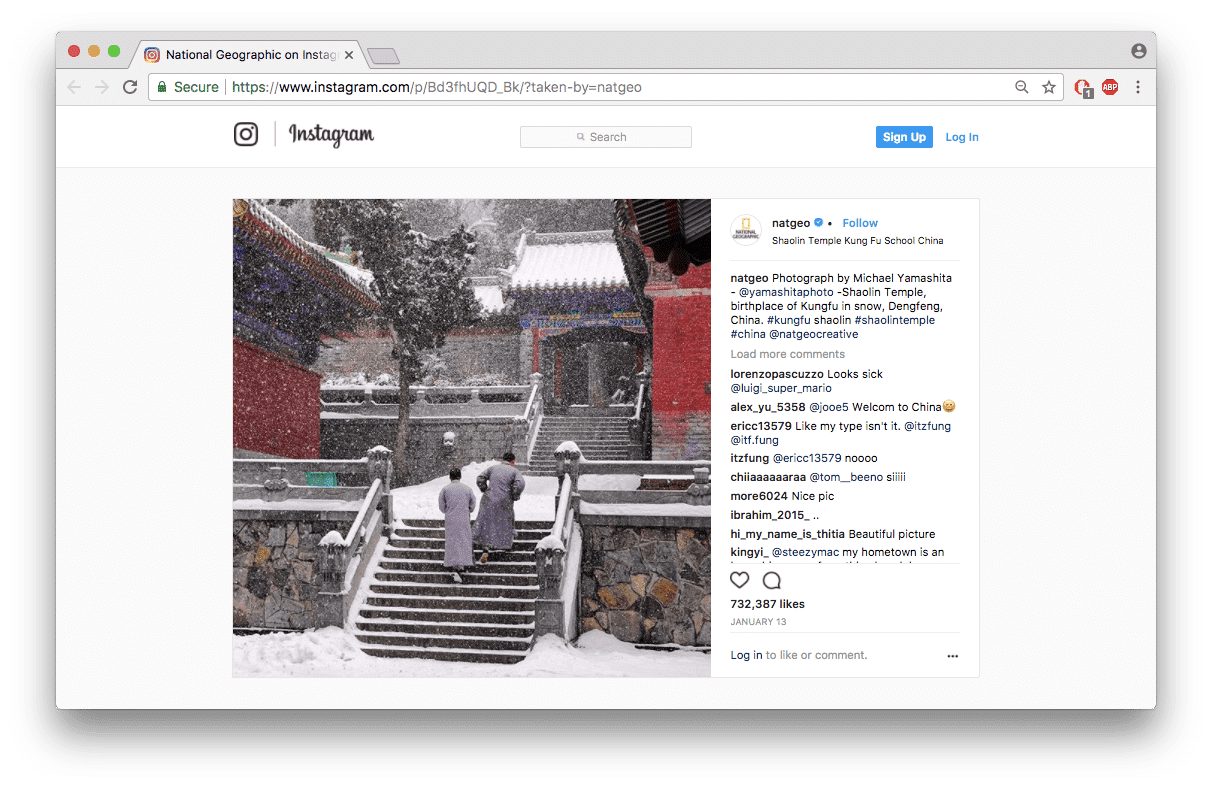 Don't be afraid that Instagram won't open in China because you now know three ways of unblocking it. You can try the VPN Client application for Mac, which provides a free trial for 7 days.