Is Nektony legit?
Nektony is a software product development company with a programming team located in Odesa, Ukraine.
The company was founded in 2011 and started its history from releasing a special Mac cleanup utility – Disk Inspector. Since then, Nektony has been working on a series of Mac cleanup utilities, providing them in the App Store and directly on the website.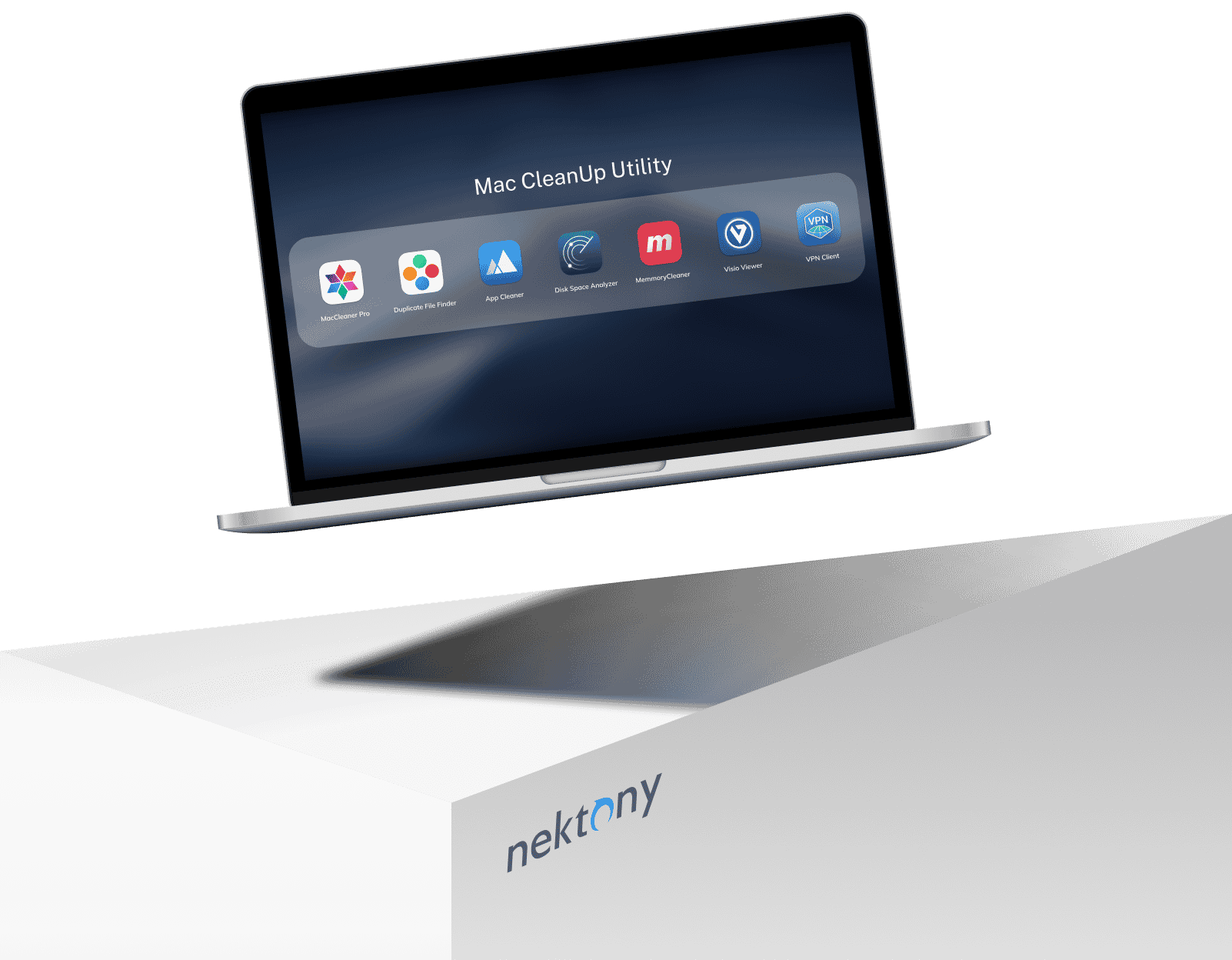 High star rating
Nektony's applications have a high star rating, you can check in the App Store or on trusted sources, such as Macupdate.com or Trustpilot.com.
Unique and useful content on our website
All the content on our website is created by Nektony, all the tips and tutorials are based on questions we get from our users. We respect copyrights and protect our content with DMCA.
TOP best Mac cleanup apps
Some of the apps are featured in Top list of best Mac cleanup software by authoritative resources, such as Macworld.com.
Apple notarization
All the applications of Nektony are notarized by Apple and proved, as being safe and free from malware.
Are Nektony's apps safe?
Here are some additional facts which prove the safety of Nektony's apps
Regular updates
We regularly optimize the apps for the latest macOS updates, check carefully how correctly it works on new system versions.
You can check the revision history of our apps.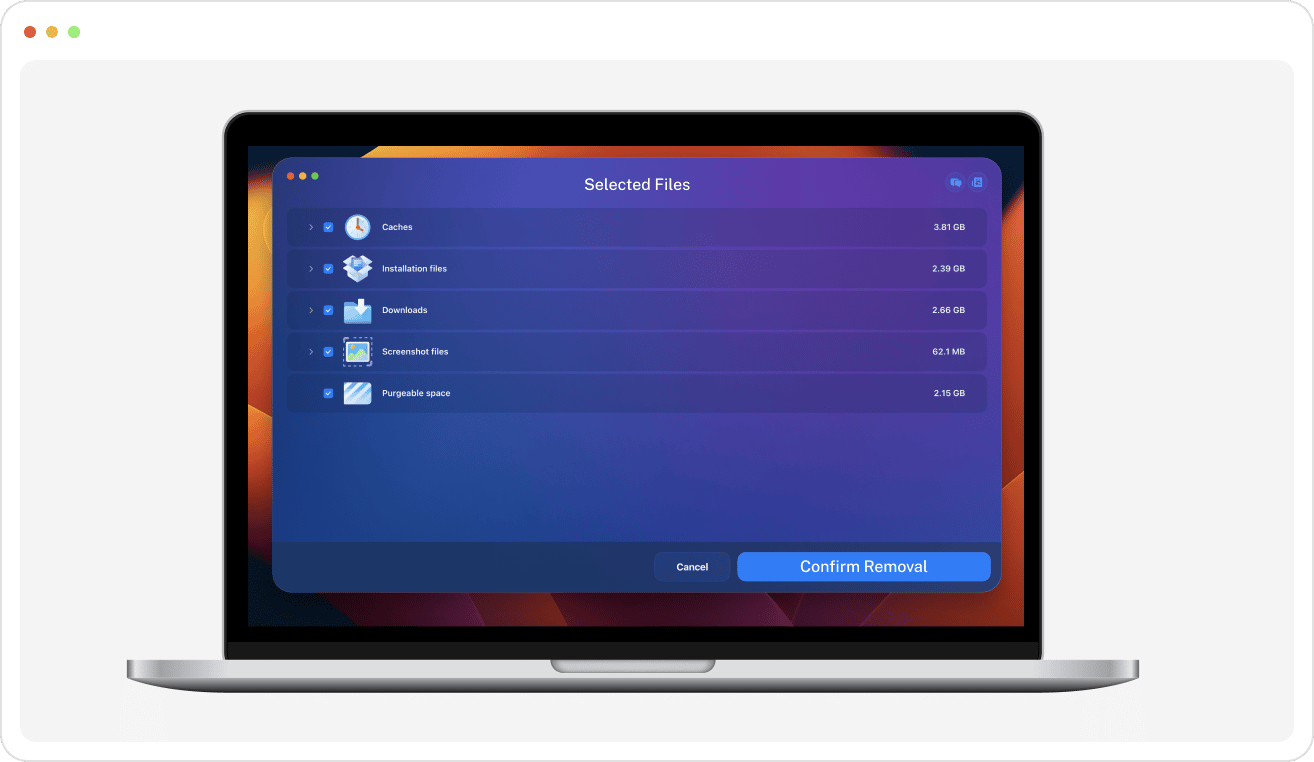 Confirmation before removal for your files' safety
Our applications always display a confirmation window before the removal of any selected file. It is important to protect you from accidental removal of important files.
Additionally, App Cleaner & Uninstaller and Duplicate File Finder provide the removal history and allow the users to restore accidentally deleted items from the Trash.
Positive reviews from the users
There are many positive reviews about our apps you can find on review websites, such as App Store, macupdate.com or trustpilot.com

Apr 22, 2021

Aug 1, 2022
One of my best apps ever!
With an huge number of apps competing for one's computer space it is not always easy to make a good choice. But with the Mac Cleaner Pro 2 I can 100% state I made a good choice. The app just works so incredible good , it is worth every penny. Nektony the developer is very conscious about regular updates as well. The cleaning processes are easy to initiate thanks to the clean interface. I use a Mac Pro 2013 model and the Cleaner app definitely keeps the Mac running faster. Fully recommended !!

Jul 31, 2020
So well worth it!
I'll be honest, I don't remember what I paid for this– but whatever it was, it was WORTH IT. I have been trying to manage storage on my devices, but don't want to lose any of my most important files dating back so many years. I make sure to back them up, but I can never remember if I've backed them up twice or not. This tool looks through things fast, compares them really well, is easy to use, and has lots of extra features which help you choose what to keep and what to ditch quickly and efficiently. The graphic UI is beautiful, and it's SO great that you get a preview of all the files within the app so you really can triple check if it's a duplicate. It recognizes duplicate folders, too, and the merge feature is GREAT– I just used it to get my old iTunes library consolidated into my current iTunes library on an external hard drive, and then deduped all the duplicate tracks with the same app. It works like a charm!
Thank you, developers, for a truly great little app.

Jul 24, 2022
Very clear and easy to use
Very clear and easy to use. Particularly useful for the less experienced who want an easy way to deal with unwanted files.

Dec 31, 2021
Saved me hours of tedious work!
Love this app, especially that there's a free version. Many of the others I tried were only free the first time then you had to pay to scan additional files. Duplicate File Finder takes a bit of getting used to the interface, but I love the feeling it gives me that I know exactly what is happening to my photos before the final satisfying step of deleting the duplicates. Being able to locate photos that are very similar and delete them if I want to is an added bonus! And best of all I saved hours of time not having to comb through my photos manually as I started out doing. My photos are going to be beautifully sorted and organized thanks to this app!

Free technical support
We provide free technical support for all the users, both free and Pro versions of the apps. We respond within one business day and we are always happy to assist you.
Respect of users' privacy
We do not collect any personal data from our users. Our Privacy Policy is open for everyone who wants to make sure of his privacy safety before downloading our apps. The data protection rights of the residents of EEA is under the GDPR. Due to additional requirements for VPN applications, our VPN Client app has its own Privacy Policy.
At Nektony we respect each user for both free and paid versions of our apps. Nothing is more important for us than the trusted relationships with you.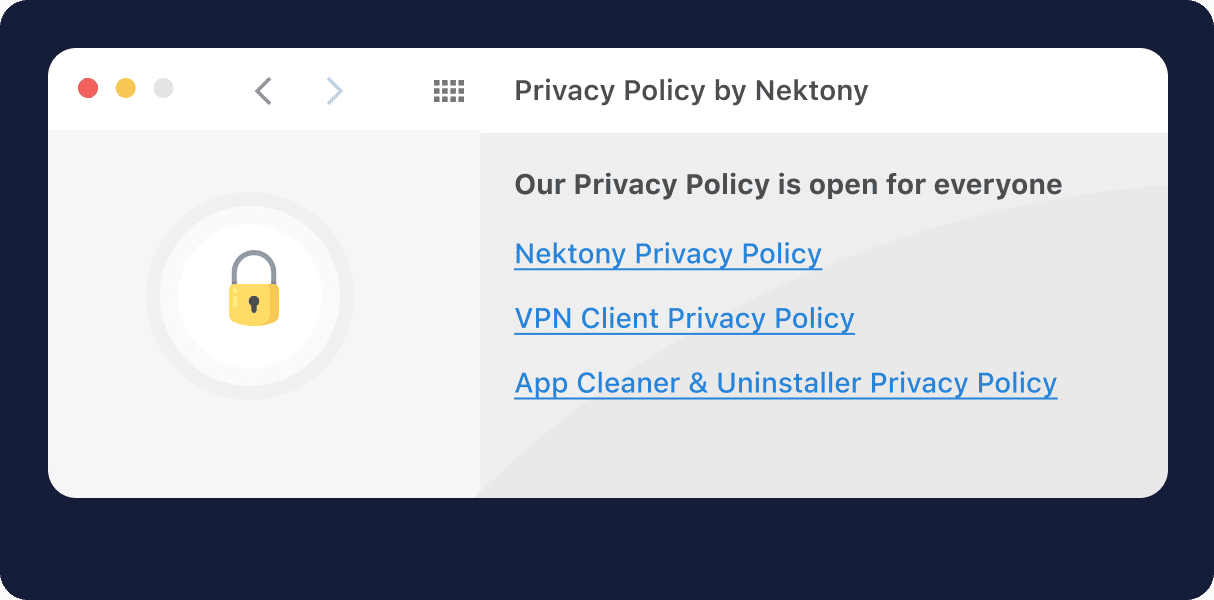 About Us
We at Nektony are experts in all questions about cleaning and optimizing the macOS system
Experience
We've been working for 10+ years in developing cleanup disk utilities for a Mac and we are one of the first companies to provide a special uninstaller for a Mac.
Expertize
We have a thorough understanding of the file system of macOS. Our specialists are Apple Certified Support Professionals (ACSP).
Our goal
We create apps to always keep your Mac clean and keep it working smoothly.
Frequently Asked Questions
Is MacCleaner Pro worth it?

MacCleaner Pro and all the tools from the bundle are notarized by Apple, which means that the software is checked for malware and proven by Apple to be safe. We regularly update our apps and optimize them for the newest macOS system. We carefully check for the correct operation of all the app's options. Check here the revision history of MacCleaner Pro.
Is App Cleaner & Uninstaller safe?

App Cleaner & Uninstaller allows you to safely and completely uninstall programs on a Mac. The application is notarized by Apple, which is additional proof of its safety.
Moreover, we regularly explore third-party apps and update the database of the service files created on macOS. At the moment, App Cleaner & Uninstaller supports 1500+ third-party apps for complete removal.
In addition, we regularly explore third-party apps and update the database of the service files they create on macOS. At the moment, App Cleaner & Uninstaller supports 1500+ third-party apps for complete removal.
App Cleaner & Uninstaller never deletes a single file without your confirmation. Moreover, the app allows you to see the removal history and even restore accidentally deleted items from the Trash.
What about Duplicate File Finder? Is it safe?

Duplicate File Finder has a powerful algorithm for searching for duplicates, and it works very fast. The app compares files accurately using three main characteristics – their sizes, extensions, and data. The application never works by filename alone because computer users can always rename identical files or give different files the same name.
When you auto select duplicates, the application always keeps one copy of each duplicate file. If you manually selected all the copies, the app will ask you to confirm this to protect you from accidental removal.
Moreover, Duplicate File Finder always displays a confirmation window before the removal of any selected item. Additionally, you can see the removal history and even restore deleted items from the Trash.
Is Disk Space Analyzer safe?

Disk Space Analyzer is a powerful disk space utility, scanning, reporting and processing data of your Mac. Besides analyzing disk space usage, the app allows you to copy, move or remove selected files. When you click to operate your files, the app will display a confirmation window.
We take care of your important files and in this way protect you from any accidental removal of them.
Is it safe to use Memory Cleaner?

Even when you quit recently active apps, macOS keeps inactive RAM memory of them for some time. Thanks to Memory Cleaner, you can free up this inactive RAM to make your Mac work smoothly. Clearing RAM is an absolutely safe process.
Also, Memory Cleaner shows memory usage by app and allows you to detect the memory consumers. You can terminate the frozen apps, which is absolutely the same as the Force Quit command.
Is Funter a safe application?

Yes. Funter helps to show, hide and find hidden files on a Mac. Funter allows you to search for files by name and find all types of hidden items that Spotlight never shows. This is especially helpful for finding unneeded leftovers of removed apps and suspicious programs.
However, you should always be careful when operating system hidden files. You should understand what system files are used for and operate them only if you are sure that you don't need them.