Media mentions about App Cleaner & Uninstaller
What our users say about App Cleaner & Uninstaller
Christina Z
I have been using the "App Cleaner and Uninstaller Pro" by Nektony for a few years now. I consider it a must have application! User friendly interface, simple to use and very effective. It does exactly what it says in a simple, fast and efficient way.
Trustpilot.com
Rafael Barake
The App Cleaner & Uninstaller software is great, it's efficient, it gets rid of unneeded files taking space. I really recommend it, you'll find your computer running smoothly all the time.Trustpilot.com
David Lambl
Very Well Polished Software. I bought App Cleaner & Uninstaller and found it to be an excellent application. It removes applications from my MacBook Pro down to the hidden files deep in some of the system folders which I was unaware of, and which simply dragging the application from the Applications folder to the trash can does not remove.
Trustpilot.com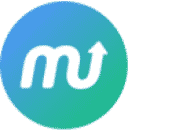 MacUpdate
cmburner
This app is superb at what is does. Not many apps like this on the market. Was very happy to hear it is compatible with MacOS Catalina. Great support, great response, I have this on all my computers. THANK YOU!
shaiysh
5 stars app! This app save my time from uninstaller apps, it's super easy, just one click! And the customer support service is very awesome as well.
haru53
Amazing application. Very helpful application when uninstalling the app and managing extension at one place. Emailed Nektony support and amazing fast response to resolve the issue.