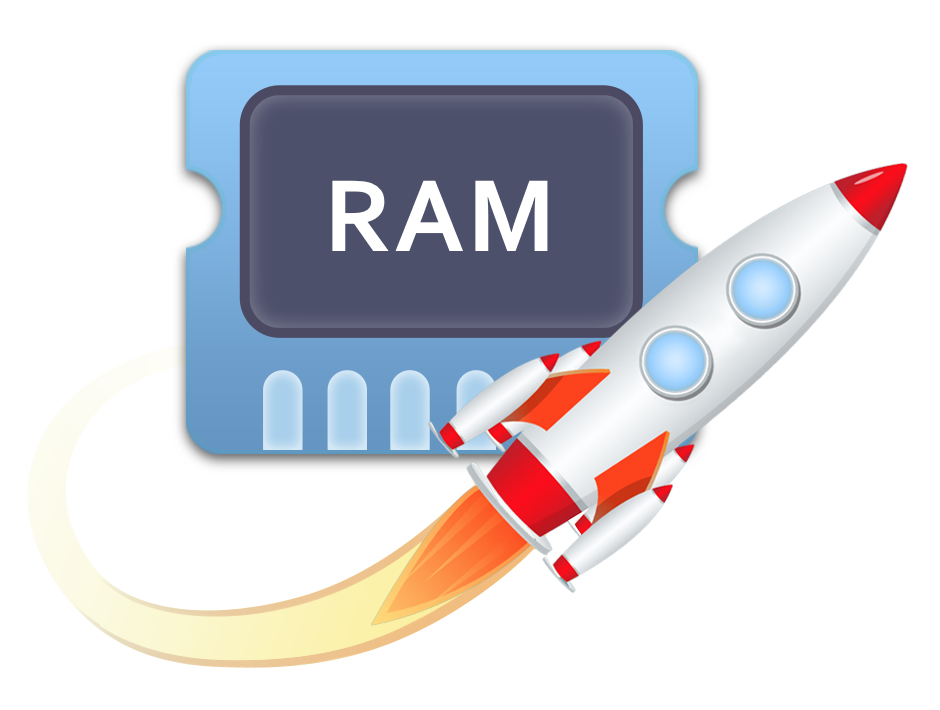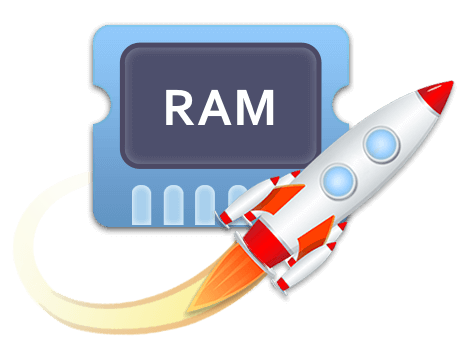 Memory Cleaner is easy to use utility to optimize your Mac's performance. Just one click to free up RAM memory and to speed up a Mac.
Release date: Dec 03 2020
Here is what the Memory Cleaner users tell about their experience with the app
★ ★ ★ ★ ★
by Mythotical (

– US)
This app is amazing for being free. I was running 4GB ram total and was needing a way to clear out memory once I closed an app or game so I didn't have to restart. This app does just that. I just put 8GB ram in and this helps me know how much memory my currently open apps are using which is more than I was running originally. Final word, because of this app, it told me I needed more ram and now I recommend everyone install on your Mac's.
★ ★ ★ ★ ★
by Tahiti194 (

– US)
Since I have installed Memory Cleaner, my Mac is running like brand new! It's doing its job and I just forget about it. I maxed out my memory and all that did was take a little longer to fill it up. This was the best money I could have spent! Hey developers, and programmers… great job!! I HIGHLY recommend this app to anyone thinking of buying it. Don't waste time on free ones that don't even work!
★ ★ ★ ★ ★
by Lundberg02 (

– US)
I usually have 30 0r 40 or more websites in my Dock. This eats all your RAM in an hour or two. The setting Often in Preferences wasn't cutting it. I wrote to the developer and they added Very Often which does the clean every five minutes in ver 2.5. i advise getting the update. Very pleased with the app and the developer.
★ ★ ★ ★ ★
by Artisticinterest (

– Japan)
Been using FreeMan for a long time with acceptable results but have now deleted it as in my tests (on 2010 MacBook and 2015 Mac Mini) it finds about 50% more memory. Also, finds unneeded files for deletion.
★ ★ ★ ★ ★
by by neilmi1a
Exactly what it was made and intended to do. THANKS. I have been using it for a few days now and I can extremely see and feel the difference. I am using a MacBook Air 13. 8 GB memory and OS X Yosemite version 10.10.4.
★ ★ ★ ★ ★
by B. Douglas jnr (

– US)
Made my Mac a bit faster, after 2 weeks without rebooting. Real stuff!
★ ★ ★ ★ ★
by &/$)@%#€!!!! (

– Canada)
Works in background and alerts when memory cleaned. Helpful app.
★ ★ ★ ★ ★
by catawaul-nik (

– Australia)
This application proved itself time and again. With Firefox open with multiple windows having multiple tabs, pretty soon Firefox ask for lots of memory and sure enough the Mac slows down. Memory Cleaner to the rescue and my Mac speeds up again. Thanks again for your great app.
★ ★ ★ ★ ★
by iSuspicious (

– US)
I discovered today that Memory Cleaner wanted to connect to Google Analytics, which I prevented. Why does it won't do that??? It's supposed to be cleaning my RAM, not contacting Google. Otherwise, it seems to work well. If it wasn't for that, I would have given it at least 4 stars or maybe 5 stars.
★ ★ ★ ★ ★
by blogman45 (

– US)
I have been looking for something that would take care of cleaning, monitoring, and providing valuable information about my iMac. This company's software had all the bells and whistles in their Mac Cleanup Suite and they all worked perfectly. it is you all the utilities you would ever need to keep your Mac in good operating health. Another big plus is their customer service… outstanding! I highly recommend the company and their suite of utilities. Besides the purchase of the Mac, this is one of my other great purchases.
★ ★ ★ ★ ★
by Sexystereo (

– US)
Thanks guys! I was a PC user once. Not by choice, but at my office desk I used to work on PC running windows. I used to count the many times a day that it would either crash or force me to go CTRL/ALT/DEL….and then crash. On my mac – I hardly ever had that type of annoyance. Then..little by little I noticed my MacBook Pro slacking… delaying or taking too much time to process commands. I realized I was running just about every application I have (including video production/high-end graphics, etc) at the same time.. and so "force quit" became the answer for a while, but it was always tedious to have to choose what to run and what not to run…Then I found your BOOST & MEMORY. This little devil is like steroids for your mac! In a second, it can boost stability and allocate enough memory to run everything you got with speed and reliability. Big fan! Looking forward to any future products from this developers. Thanks guys!
★ ★ ★ ★ ★
by vjeafx(

– US)
Frees up memory as advertised. I have 16G memory on my Mac Mini Server and run Windows with Parallels Desktop 7. Very often, I saw that memory usage was 100%. I have set this program to clear memory 'Often' when my memory reaches 90%. I did notice that When it was cleaning memory, I was playing music on Pandora One and it paused playback for a few seconds – which indicates that it was working with active processes? But it did manage to free 5.75GB of memory. That is a huge WOW.
---
We'd love to hear about your experience of using Memory Cleaner