Funter is a user-friendly utility to show, hide, and unhide hidden files and folders on Mac. It was designed to help users switch the visibility of hidden files. The app enables displaying hidden files in a quick and easy way without having to be a computer geek and use special system commands. Funter is absolutely free to download and use, and even allows you to find any file, even those files the Spotlight never shows, especially hidden files. You can learn more about Funter's main features in its User Guide. In this article, we would like to take a look at its additional features and show how you can optimize your iMac or MacBook with Funter.
---
Funter has a built-in smart option which shows the system usage on your macOS. To view it, click on the app's icon in the Menu bar. If the information is hidden, click on the three dots in the dialog window.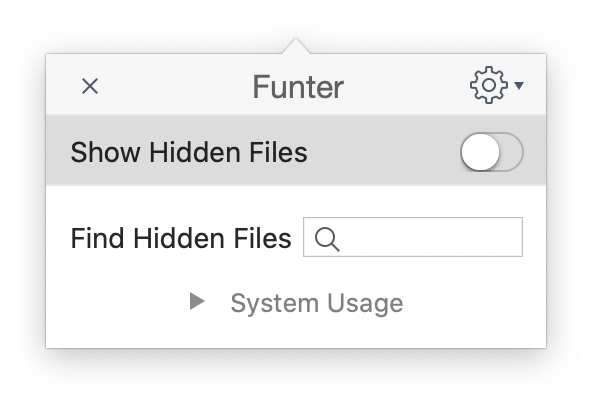 ---
Here you can see the Memory usage and the Disk usage information:
How much RAM memory is used.

How much disk space is filled up by:

J

unk Files

Duplicate Files 

Large and Old Files

Unused Applications.
A lack of free disk space is one of the reasons your Mac is slow and why it sometimes hangs. This is a sign that you should clean up unneeded files (caches, service files, leftovers of apps, duplicates and so on) to free up more space on your Mac and, as a result, speed up it.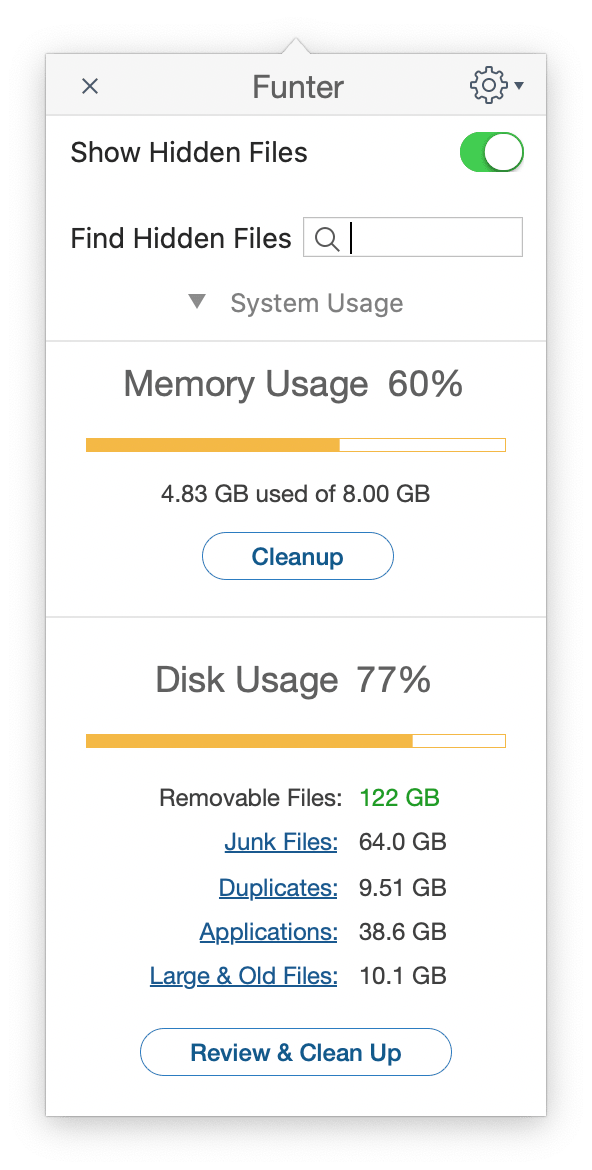 ---
You can clean up unneeded files manually or use apps specially designed by Nektony to complete these tasks quickly and efficiently. Click the Review & Cleanup button to learn more about your "space eaters."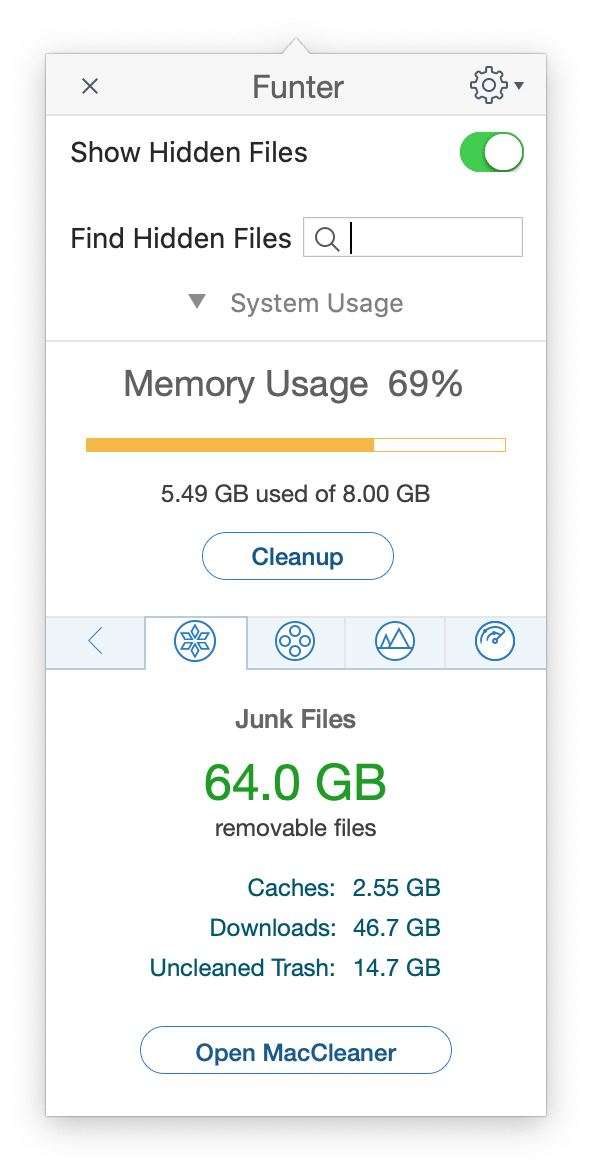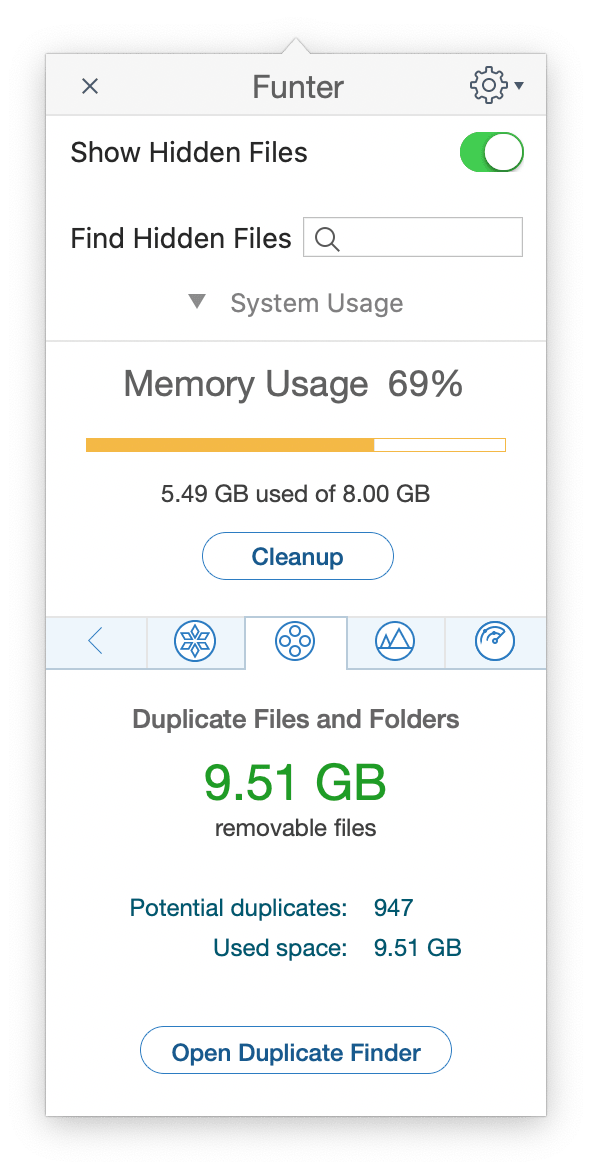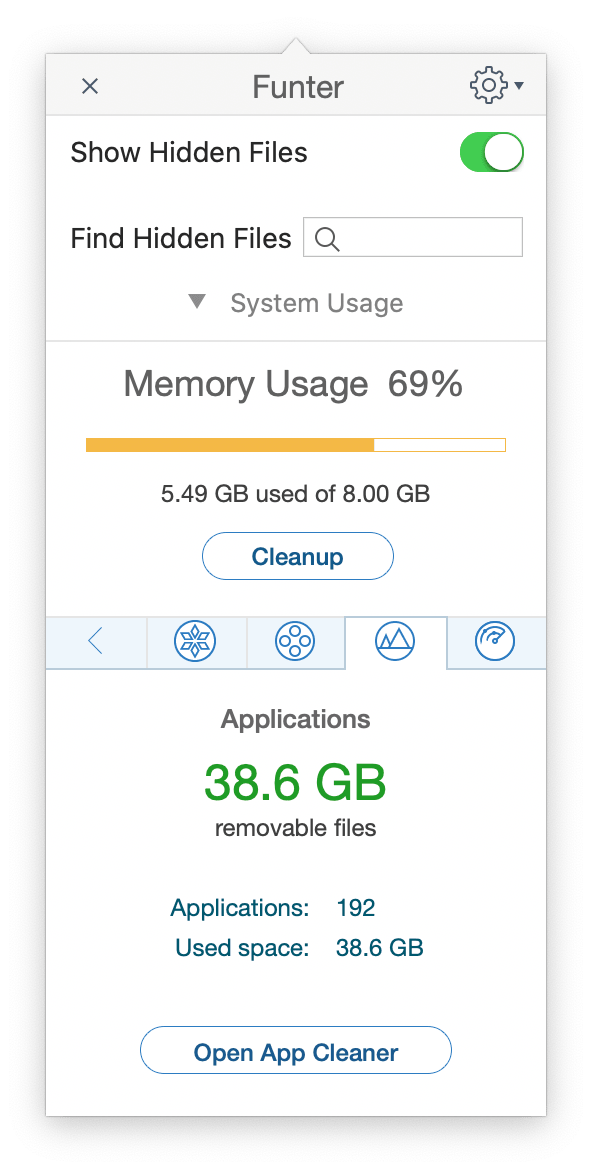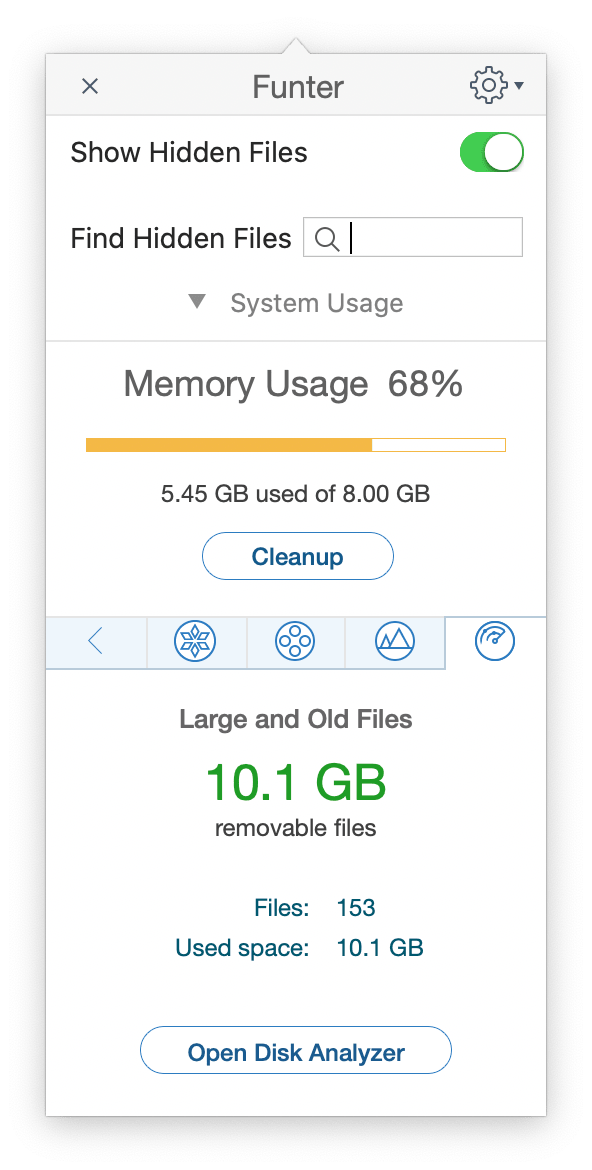 ---
If you use MacCleaner Pro, you can open the appropriate application for each task right from the Funter window and successfully remove the suggested files. Download MacCleaner Pro and see for yourself how convenient it is. But, as we have mentioned before, you can also clean up your Mac manually. Here are some articles which tell you how to do it:
This was a quick review for those who are struggling to find free space on their Macs. As you can see, Funter is a tool not only for operating hidden files but also for optimizing macOS or OS X systems.
---
---
Articles you may be interested in: