VSDX Annotator supports Microsoft Visio® VSD, VDX and VSDX file formats. It shows the drawings exactly the same way as they are displayed in Visio®. It allows to open Visio® files and preview complex technical drawings with layers, shape data and hyperlinks.
View Visio® 2000-2013 files in VSD, VDX and VSDX formats. You can see multipage drawings with advanced rendering of all a Visio® file`s content and accurate display of:

– rich objects formatting

View the layers and switch a document's layers visibility. You can even show hidden layers.
Explore Shape Data, Hyperlinks, and  Guides.
Navigate multipage Visio® documents. For convenience, you can choose scrolling and zoom tools. You can also zoom the document to page size or page width.
To open a Visio® on Mac:
Click "Open" tab on the Startup Window.
Choose the drawing from your Mac folders.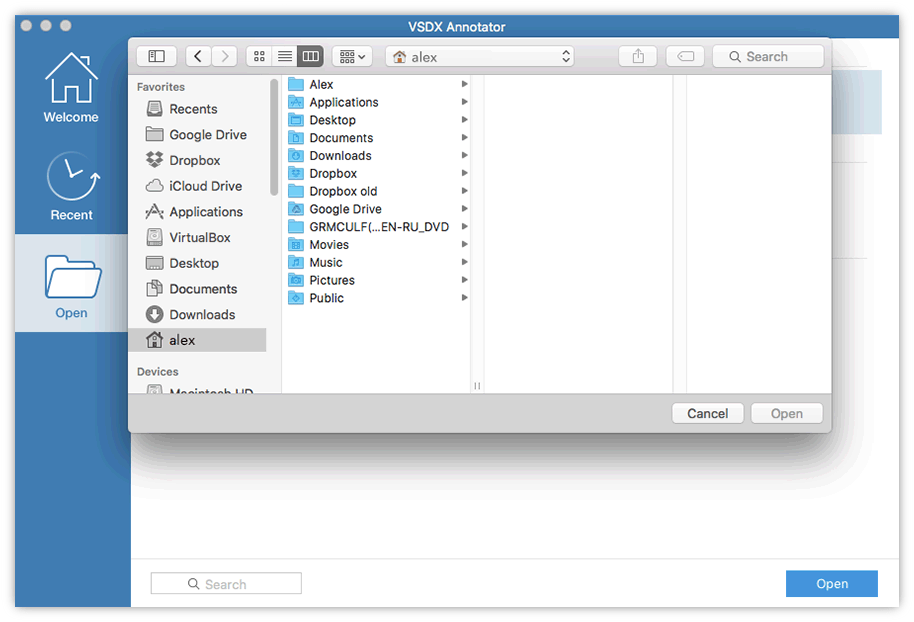 *The second time you can open the file from "Recent" tab, where already viewed files are stored. There is also a search option to find a file in a store of viewed Visio® files.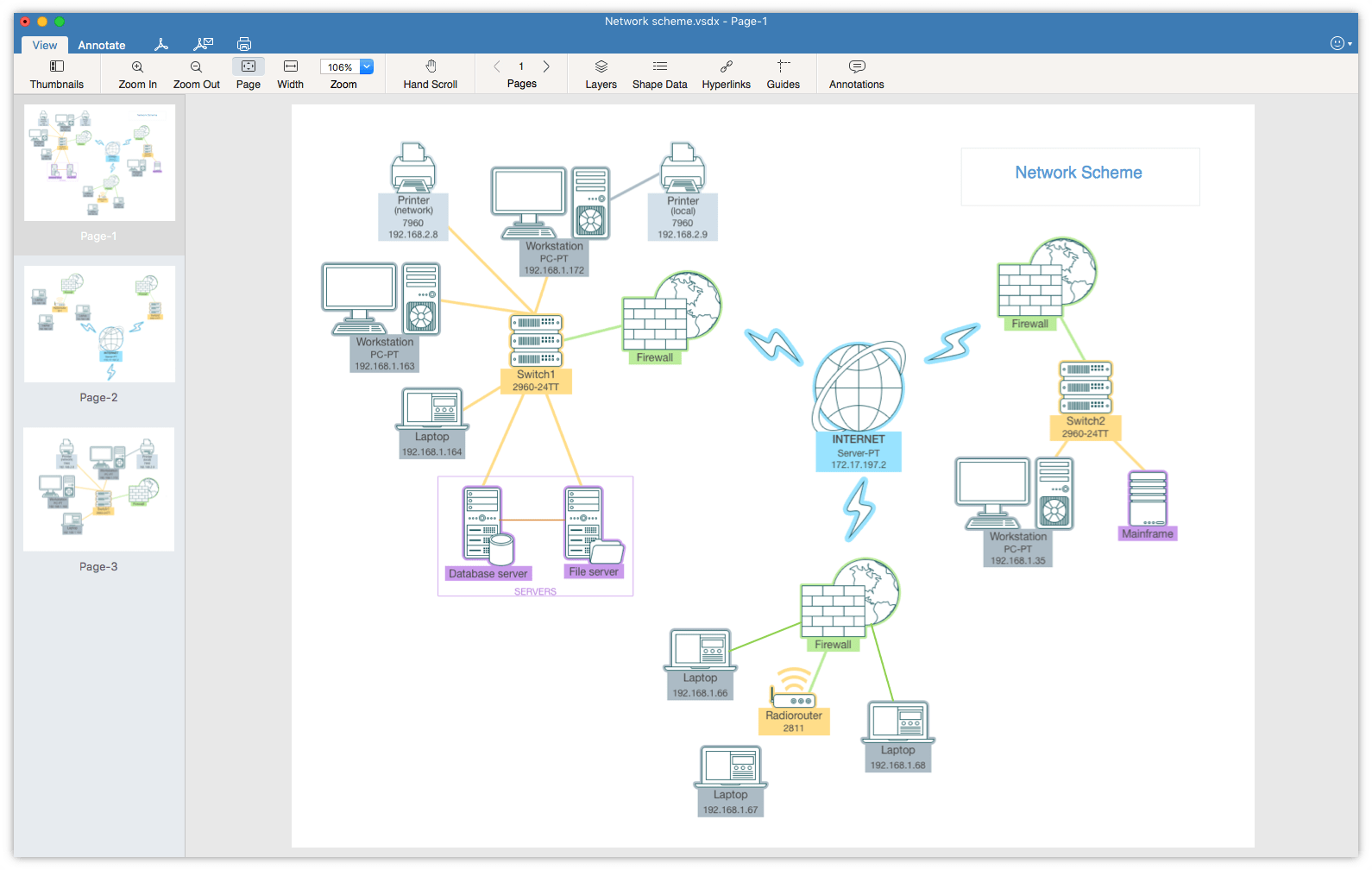 ---
Preview tools to view Visio® files on Mac
---
Set the Layers for view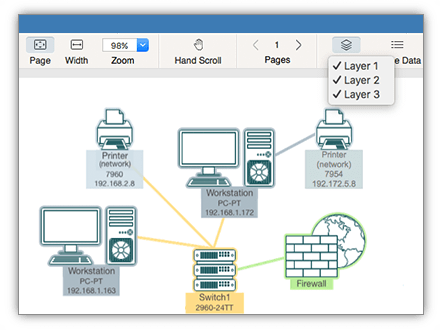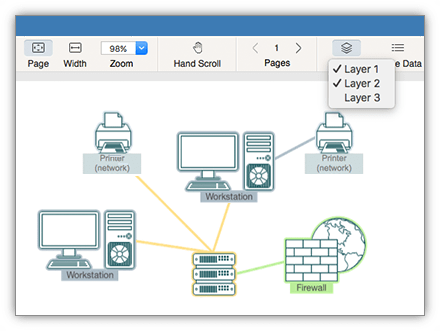 ---
 Shape Data to view detailed information of graphic objects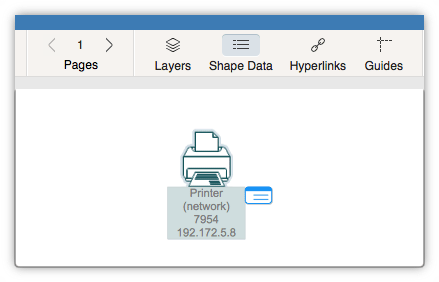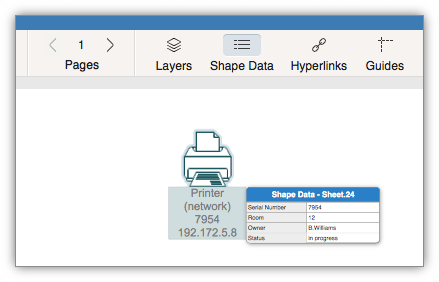 ---
Hyperlinks icon  to view the graphic objects` links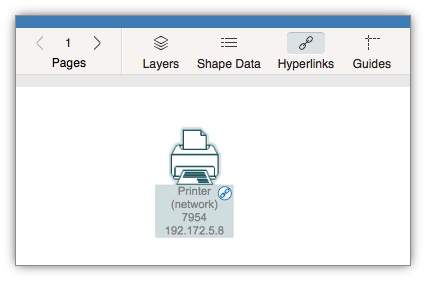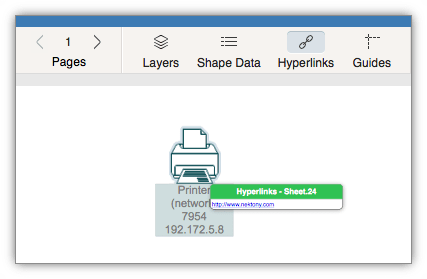 ---
Guides icon to see the guides on the Visio® drawing page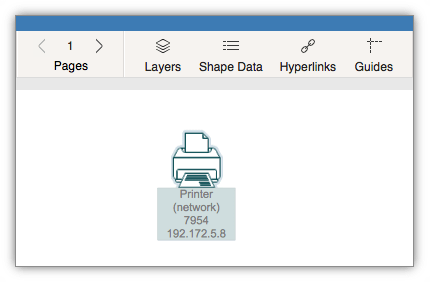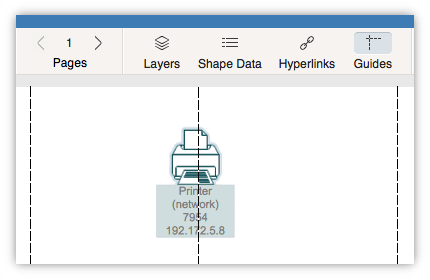 ---