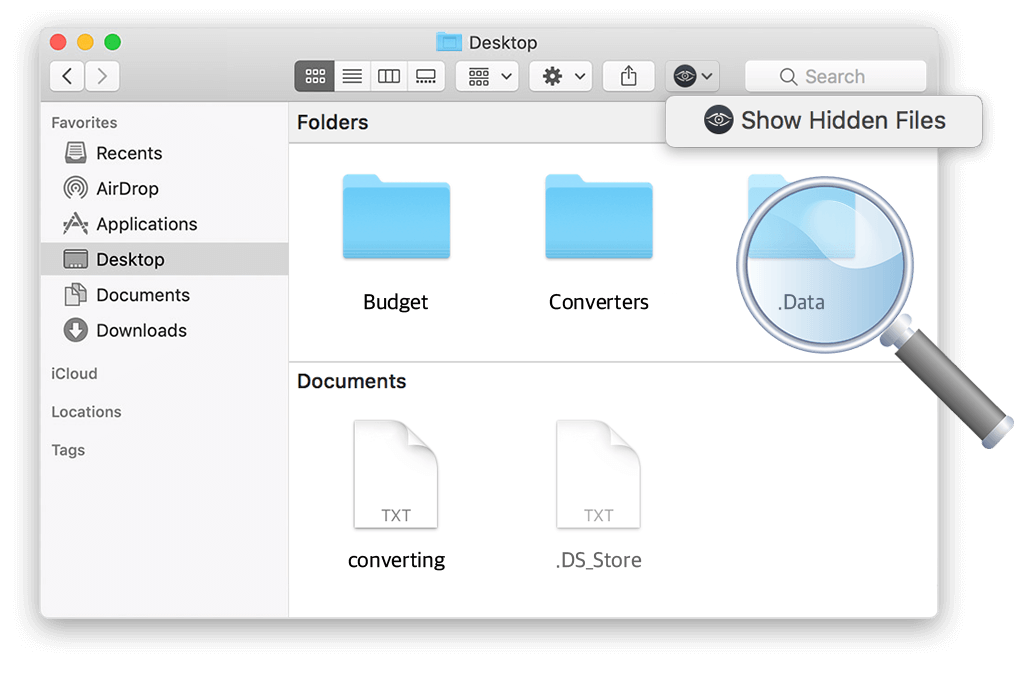 Funter
Free application to operate hidden files and folders on Mac
for macOS 10.10-10.15
Use Funter to show hidden files, switch hidden files visibility in Finder,
hide files, copy, move or remove them.
Features
Show hidden files in two clicks
Search hidden files in the system folders and packages
Hide/unhide your files to be visible in Finder

Show Hidden Files in 2 Clicks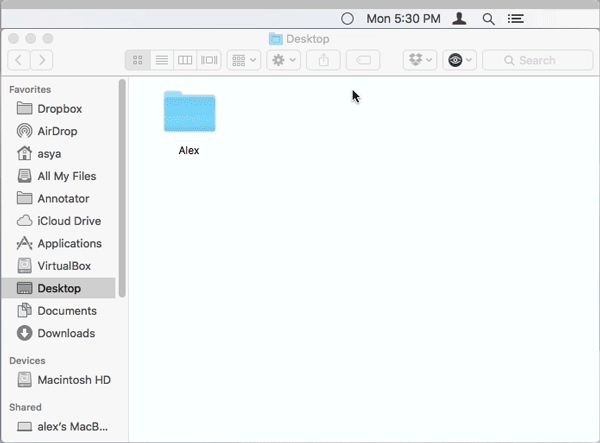 Switch hidden files visibility
Easily access from the system menu bar
Integrate the option to Finder
Get the same hidden files state even after Finder relaunch.

Search in Hidden Folders, Bundles and Packages
Funter provides a Search feature to find hidden files and folders – the thing Spotlight doesn't do.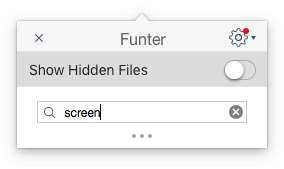 Choose any disk or folder for search
Show all/hidden/unhidden files in results
Search files in bundles and packages
Reveal files in Finder
Built-in files preview
Copy, move or delete files

Hide Files On Mac just in Finder
The app integrates to Finder and adds own command to the context menu. Now you can change file hidden attribute just from Finder.
Simply right-click on any file or folder and find the Hide/Unhide option in a shortcut menu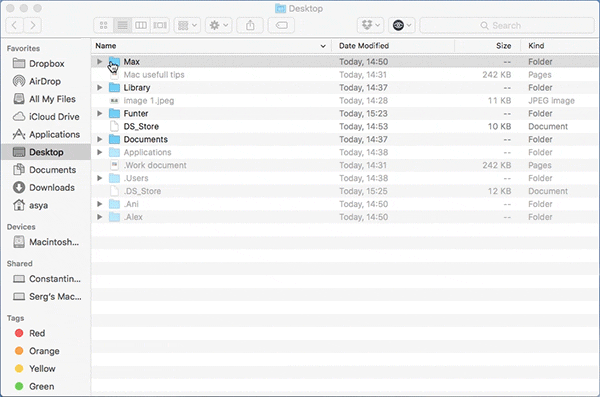 Clean up your Mac using Funter
Funter has a built-in smart option which allows you to clean inactive RAM and speed up your Mac.
Also, the app shows the system usage on your Mac and provides a brief data about:
How much RAM memory is used.
How much disk space is filled up by junk files, duplicate files, large and old files and unused apps.
Just Click the Review & Cleanup button to learn more about your "space eaters".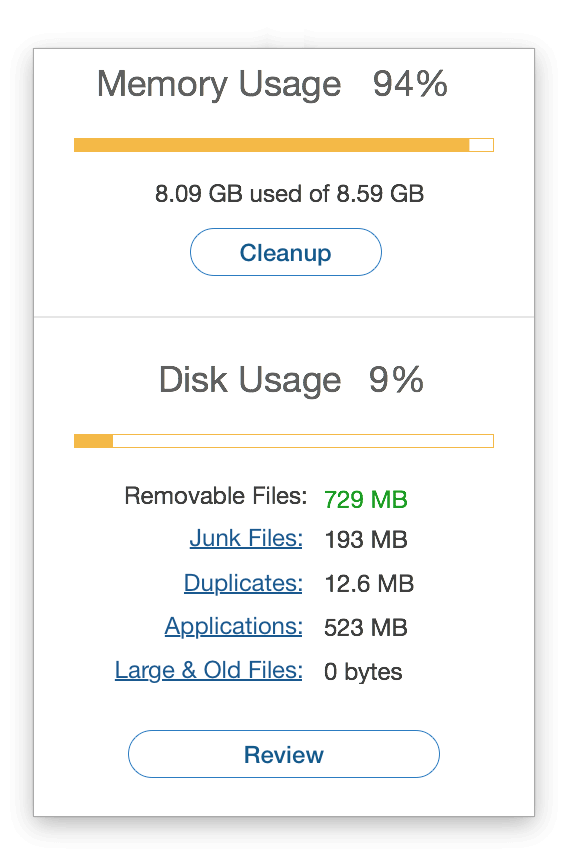 ---
How to Show Hidden Files on Mac – Video Guide
Note. Funter is not a replacement for system Spotlight search technology.
Multiple Languages Support
English
Spanish
German
French
Japanese
Russian
Additional Information

Application Category –

Utilities

Operating System –

OS X 10.10 or later

Processor Requirements –

64-bit processor

Performance Language –

English,French,German, Spanish, Russian

Belongs to –

MacCleaner PRO

File Size –

15.9 MB

show hidden files, show hidden files mac, mac show hidden files, how to show hidden files, os x show hidden files, hide hidden files mac, show hidden folders mac, show hidden folders, show library folder mac, hide files mac, unhide files mac, view hidden files