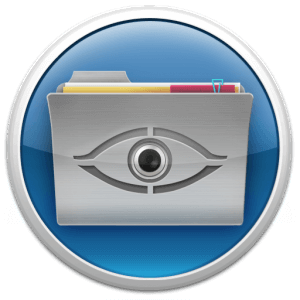 Funter
Switch Hidden Files Visibility in Two Clicks
Requires Mac OS X 10.8 or later
Completely freeware
No need to launch Terminal
Identify files state from menubar
Uses nothingness of RAM
About Hidden Files Viewer

Funter is targeted for all Mac users who are looking for simplest way to find the invisible files on Mac. IT professionals, engineers, programmers and web developers will be especially benefited by using it. Note:

After switching visibility your Finder will be relaunched
Funter saves visibility preferences even after restart
Funter
Switch Hidden Files Visibility in Two Clicks
Requires Mac OS X 10.8 or later
Mike  

Just an icon with one command on main menu that switches displaying hiddens. I could escape from using terminal command to switch the mode. Thanks!

Vrubel  

I do need a utility to switch on/off hidden files. I've tried lots of hidden file viewers and found that Funter is just what I need. Excellent job!

Robert  

If you haven't already, you should send info about Funter to Macworld. They might list it as a "Mac Gem" in Macworld.