VSDX Annotator
VSDX Annotator is an app to View, Edit and Convert Visio® Files on Mac. The Visio® viewer renders all drawings` content with formatting details and as a result, shows the flowcharts and diagrams exactly the same way as they are displayed by MS Visio®.
VSDX Annotator is an extremely useful tool for teams that need to collaborate on their visual documentation in a multi-platform environment. The application makes it easy to display MS Visio® drawings on your Mac.
The .VSD, .VDX and .VSDX formats are all supported.
Open Visio® drawings on Mac

Open and preview any MS Visio® drawing in VSD/VDX/VSDX file formats. Navigate multi-page files, view Shape Data, Hyperlinks, Guides and Annotations.

Annotate Visio® files on your Mac

VSDX Annotator is not just a Document Reader, it provides useful features, such as adding notes, flowcharts and any graphic files.

Save edited files in .vsdx or .pdf

Save modified files in .vsdx or convert them to the more common PDF format.  Send your files in PDF via e-mail or print them using the menu bar.
VSDX Annotator renders all the drawing content
It shows the document exactly the same way as it is displayed by MS Visio®. The application is constantly updated and support the latest features from MS Visio®.
Discover View Options
Open and preview any MS Visio® drawing
Navigate multipage documents
Scroll and zoom drawing
Switch document layers
Show and hide Shape Data, Hyperlinks, Guides and Annotations
View documents with embedded OLE-objects, EMF- and WMF-metafiles
View objects outside page boundaries and gradient-filled objects
View original dimension units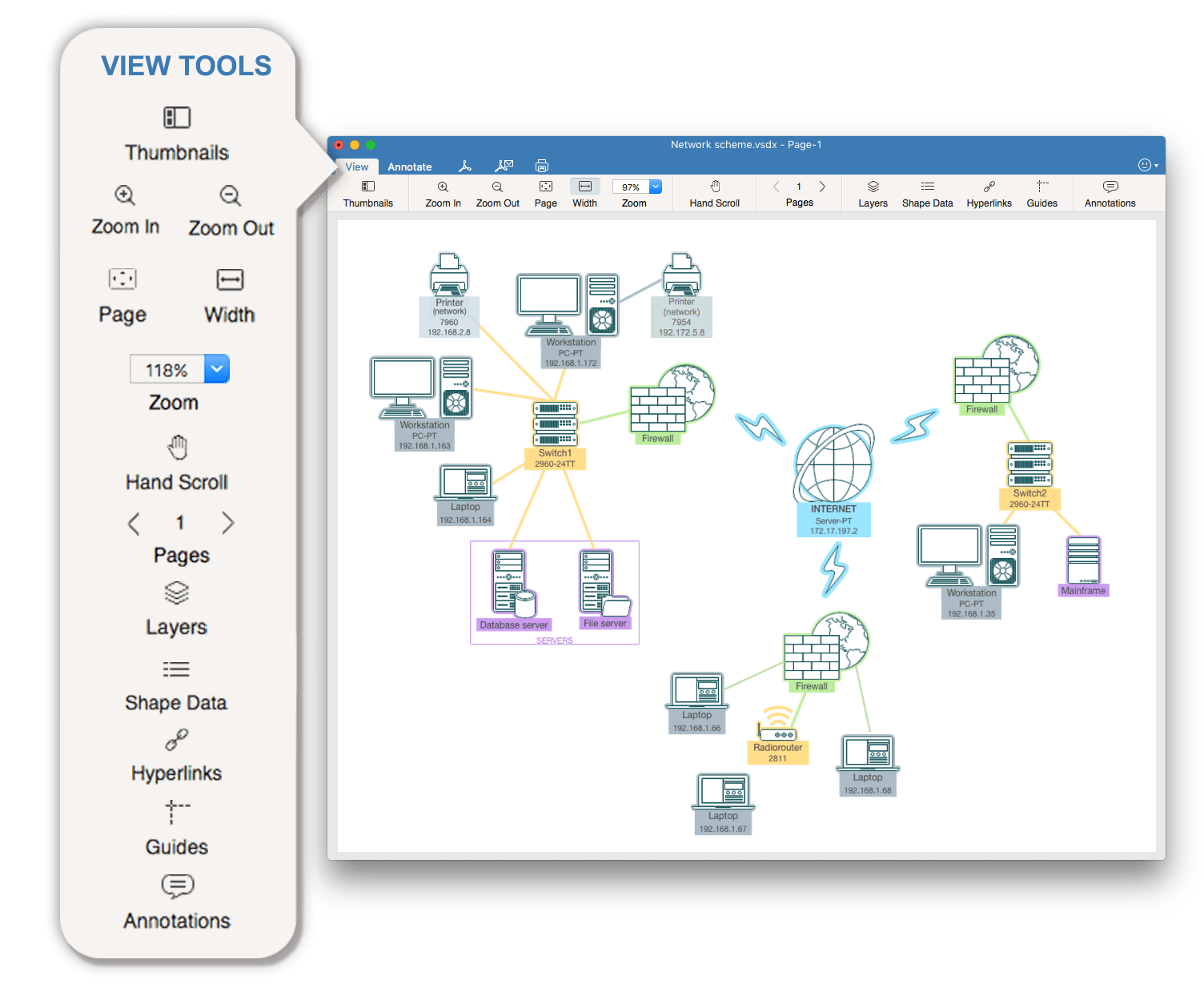 VSDX Annotator provides a wide range of annotation tools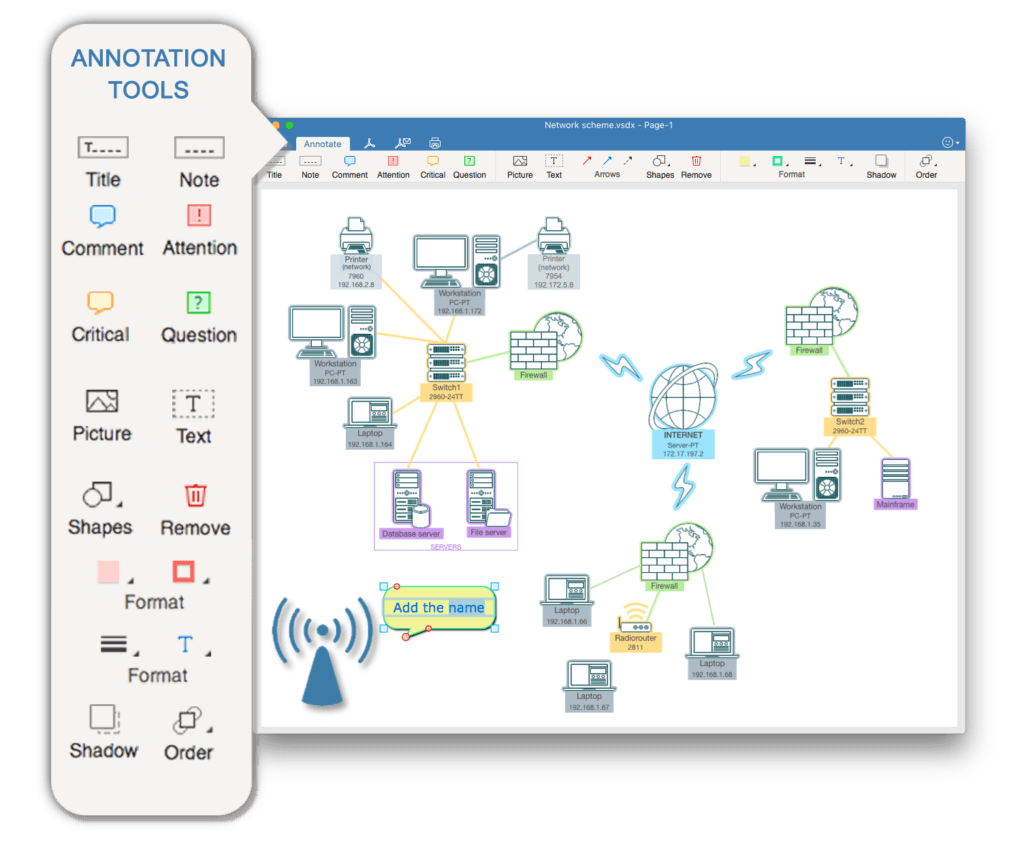 Discover Annotate tools of Visio® for Mac
Insert title, notes, comments and any text to Visio® drawing
Choose and change text color, stroke, font, etc.
Insert graphic files, arrows and shapes
Choose and change shapes color, size, type, line thickness, etc.
Add shadow to shapes
Navigate shapes
VSDX Viewer allows you to save your drawings and diagrams again in Visio® format or convert it to PDF file. It`s easy to share and distribute Visio® files to your team members, partners and customers.

Save  Document to VSDX file*
Convert  Document to PDF format
Send Document as PDF file via e-mail
Print Document easily

*The option is available only for VSDX files
Open, Edit and Share VSDX, VDX or VSD file with Visio® for Mac!
Additional Information

Application Category –

Business

Operating System –

OS X 10.10 or later

Processor Requirements –

64-bit processor

Performance Language –

English

File Size –

2.7 MB



visio viewer, visio for mac, vsdx viewer, visio editor mac, mac visio, vsd file viewer, vsd file, mac visio viewer, microsoft visio mac

• View Visio drawings on Mac
• Annotate Visio files on your Mac
• Save edited files in .vsdx or .pdf