In this article, we will take a look at two of the most popular tools that provide online safety and Internet freedom: Tor and VPN. Both the Tor browser and a Virtual Private Network (VPN) have one main task – to provide anonymous and confidential work on the Internet. However, these two technologies do not perform the task equally. Let's see how they differ from one another.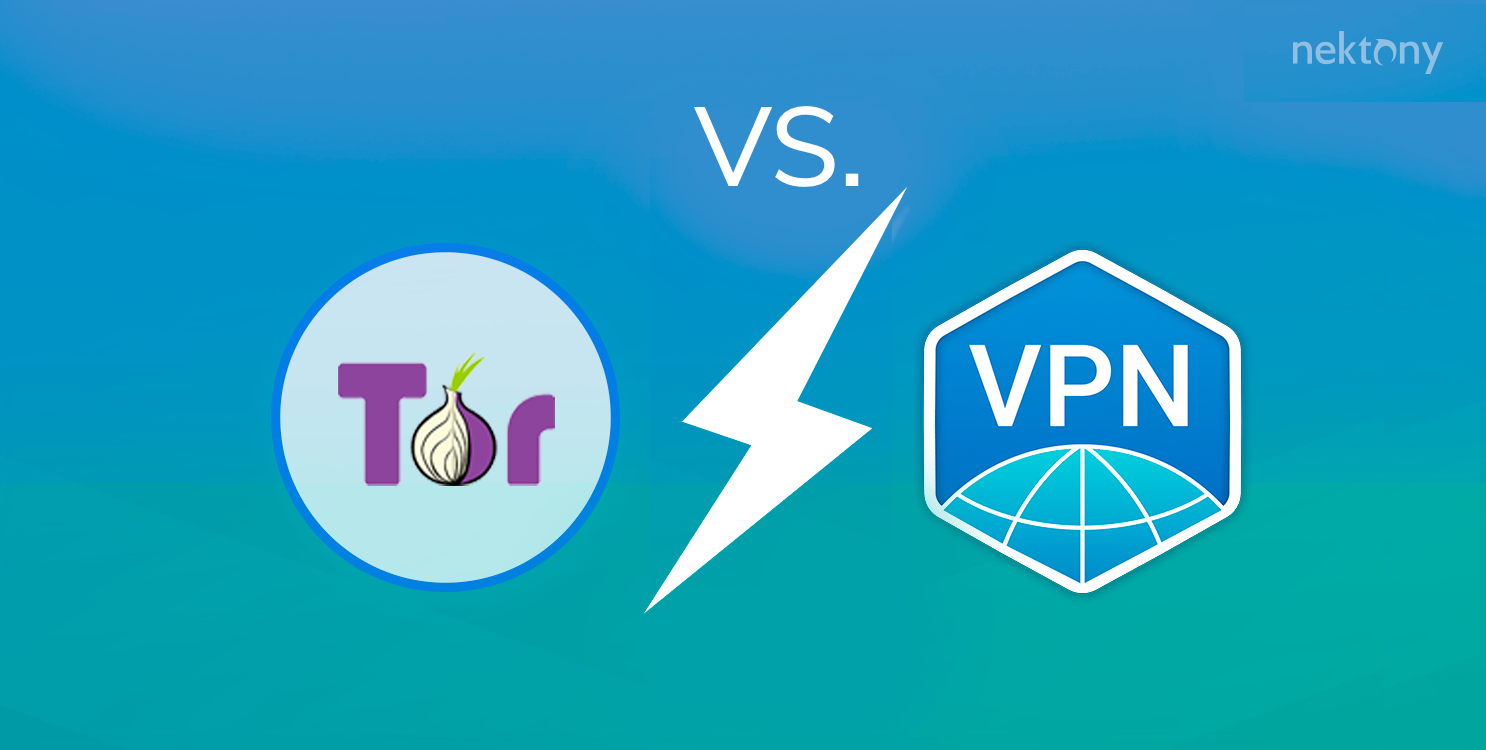 People search for an anonymous way to surf the Internet for various reasons. Some users need to transfer important information confidentially, while others want to access geo-restricted websites. But most of all, everyone has the right to online privacy. Likely, there are some tools that help to keep your online activity anonymous and bypass all kinds of locks on the network.
What is Tor?
The Tor system is based on internal servers, through which a secure connection is created. The program sends messages with several levels of cipher through a chain of network nodes. This makes it impossible to monitor the activity on the network. Data passes through a chain of nodes, and after a while, a new chain is created and the old one is rebuilt. Usually, users install additional utilities in order to have the ability to work with Tor websites fully.
Pros of Tor:
It is impossible to track the visited resources from your IP address.
The network is distributed, therefore, it is difficult to close it.
It is free to use.
Cons of Tor:
Low connection speed due to the fact that traffic passes through multiple network nodes.
Many providers block Tor's nodes on their network.
Traffic on the last node is not encrypted, so personal data is accessible to third parties.
Browser plugins like Flash and the use of torrents are not allowed, as they can bypass the Tor and connect directly.
How Does Tor Work?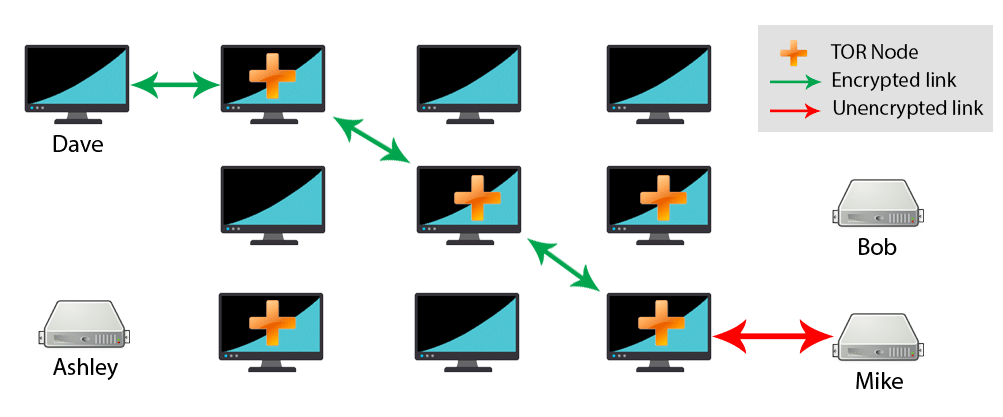 The Virtual Private Network provides online safety through a VPN tunnel, which is installed between your computer and a remote server. All data transmitted through this tunnel is encrypted. When you use a VPN, you select a VPN server which can be located anywhere in the world. This VPN server gives the access to the Internet.
---
What is a VPN?
Unlike TOR, the VPN connection allows you to encrypt all your traffic and guarantees even greater anonymity. The VPN software runs on your computer globally and redirects any request (messenger, browser, cloud storage client and so on) through the VPN server. In the case of Tor, users need to configure each network separately.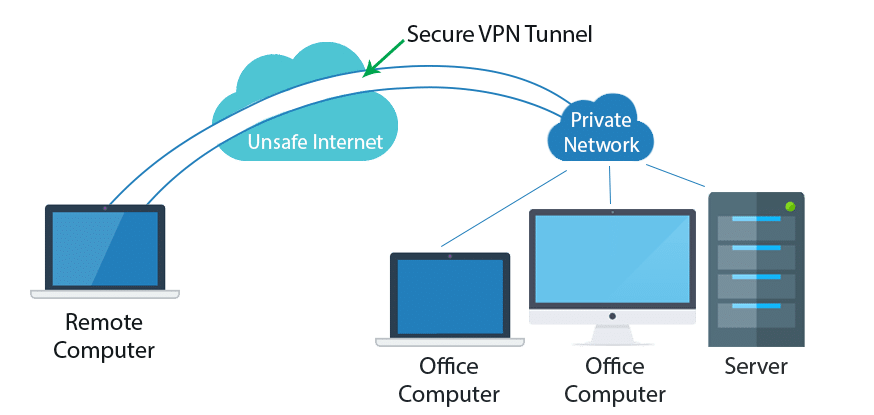 Pros of a VPN
Easy to use.
The connection is more reliable and the speed is higher.
A stronger encryption.
You can run any network software – torrents, Skype, email clients, and all traffic will be encrypted.
The work of VPN connection is controlled not by anonymous individuals but by legal, officially-registered companies. Due to this, a VPN has a much higher level of confidentiality compared to Tor, and you can always get technical help from the Support Team.
Cons of a VPN
Some VPN providers, usually totally free ones, save logs and resell the data to third-party organizations. Make sure your provider has a no-logs policy.
Reliable and fast VPNs are not free.
How to use a VPN
To configure a VPN, you do not need to be a computer geek. Just choose the appropriate VPN service, select the VPN server in a country with the desired IP address and click to connect. You can try VPN Client for Mac and experience its' ease and usability. The application provides a free trial for 7 days with unlimited VPN bandwidth.