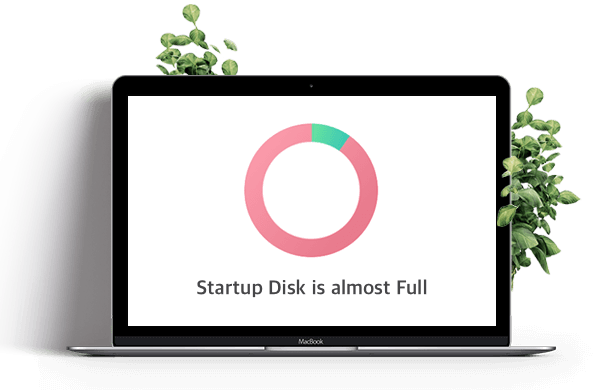 Startup Disk Full Fixer
Free up space on your Mac and avoid annoying error notifications that your Mac Startup Disk is almost full.

Clean up Mac hard drive
Find and remove junk files that fill your HD space and cause the error that your Startup Disk is almost full
Analyze your Disk Space usage
Find out what is taking up your disk space
Detect unneeded junk files
Clear caches, logs, apps leftovers and other unnecessary files
Free up Mac Startup Disk
Optimize your Mac's performance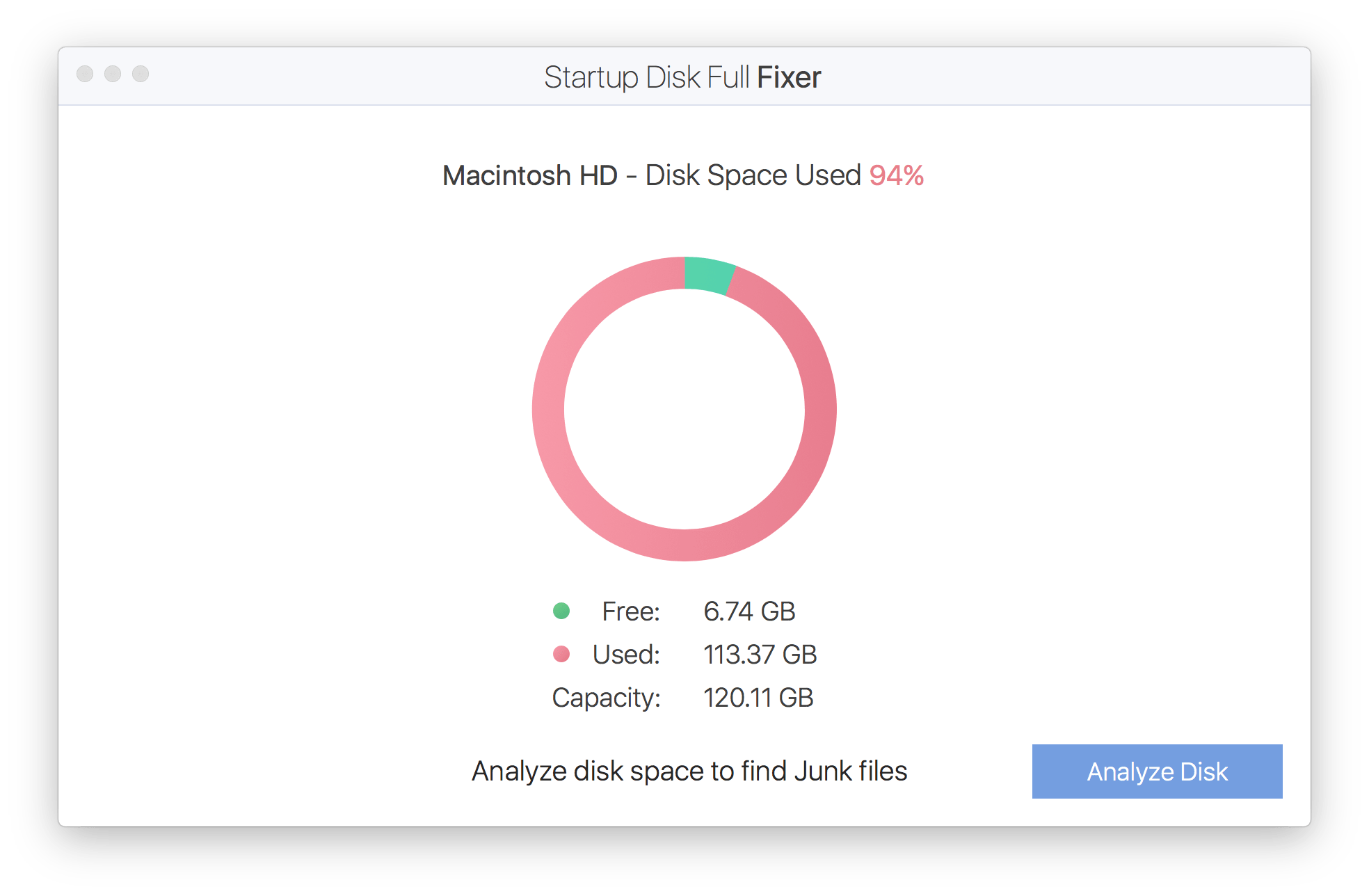 In case you have low disk space and need a quick disk cleanup, Startup Disk Full Fixer is here to help you

Smart and Safe Cleaning

Fast and Simple to Use

Nothing Superfluous in Design
How to free up space on Mac with Startup Disk Full Fixer
Launch the App → Analyze Disk → Remove Junk Files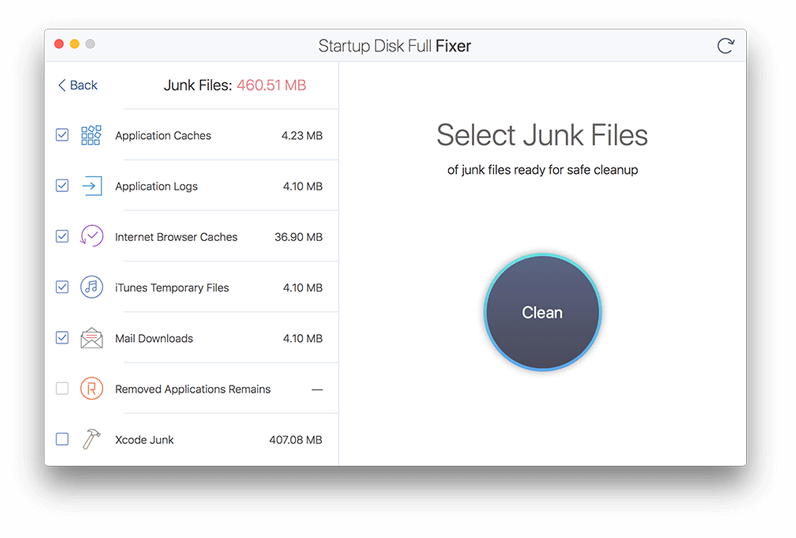 Powerful Hard Drive Cleaner

Applications Caches
Over time caches become bigger and bigger and start slowing down your Mac instead of making it work faster. Thus, we have to delete them periodically.

Applications Logs
Most of the log files have little practical usage to the average Mac user and just take up useless disk space. If you don't need them, just clear them in one click.

Internet Browser Caches
Clearing browser cache is an important step for almost any troubleshooting for internet activity and getting more free gigabytes.

iTunes Temporary Files
iTunes Temporary Files may store excess, temporary data that take up a valuable Mac disk space. Also, some temp files can be error dump files and cause iTunes not to run properly.

Mail Downloads
By default, the Mail app saves all email attachments on the Mac's HD, taking large amounts of drive space. Over time, this can cause disk full error.
fgf

Applications Remains
Whenever you uninstall an app by just dragging and dropping it to the Trash, the files and folders created by the app may stay on your Mac disk. So finding and removing them is preferable.

Xcode Junk
Xcode is a native development tool for MacOS and iOS. The use of Xcode for a long period can create gigabytes of cached data. Thus you should check your disk for these caches and delete them if you have them.

Startup Disk Full Fixer