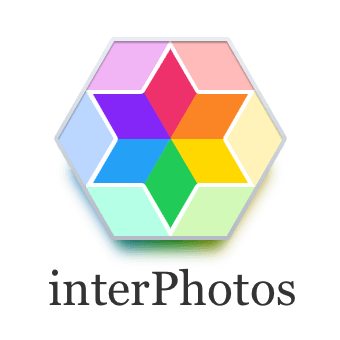 01. What's the value of the app?
interPhotos is a small iOS / Mac utility that helps you to get rid of photo and video duplicates that take space on both devices. It's a useful tool for those who is actively involved with image creation or processing: photographers, designers or just selfie takers.
02. Is it FREE to use on both platforms?
Yes, interPhotos is free both on iOS and Mac. You can download it from official Apple app stores. It works on iOS 8.0 and Mac OS X 10.10 or higher.
03. How to perform photo cleanup?
To perform photo look up turn on app on Mac and iPad / iPhone you have to follow these 5 steps:
Download app versions for Mac and iOS
Connect devices to the same Wi-Fi network
Select Mac / iOS pair on any platform
Click Find Duplicates button
Select photos from the appeared list and remove
04. The app on iPhone / iPad cannot start photo search.
Probably, you should grant access to your photo library. Go to Settings -> interPhotos and enable this option.
05. The app on Mac started to search, but nothing happened.
There are 2 point that should be accomplished on your iPhone:
1. Make sure the app has a granted access to photos. You can check it in Settings -> interPhotos.
2. Enable connection by clicking "Accept connection request." Connection request appears automatically.
06. What are system requirements?
iOS 8 and Mac OS X 10.8 respectively. Nothing else is required.
07. A few tips how to use the app with maximum efficiency?
1. Have a good Wi-Fi connection.
2. Move your devices close to each other and Wi-Fi source.
3. It's better not to switch on iOS to other application, no such problems on Mac.
4. It's easier to delete photos using Mac interface.
5. Specify folders to search for photos on Mac. See next question to know more.
08. How to change folders on Mac?
Go to app Preferences. By default you are allowed to search only in user Pictures folder and its contents. If you save photos in other locations you can "plus" them or by drag and drop from Finder. Changes will be applied during the next scan.
09. I have found and deleted duplicates, but nothing changed.
The app does not deletes photos completely, it puts them into Trash in Mac versions and in Recently Deleted section on iOS if it is enabled in Preferences.
10. Is it required to purchase in-app to use the app?
In-app is required to search for videos as well it disables ads. Whereas in a free version you can search for duplicate photos.
11. Can I find other duplicates on Mac?
12. How to Select and Delete Multiple Photos?
Mac: Go to "Select Duplicates" section and click on the part of app's window (not photo). Now drag mouse and you will select all duplicates in an appeared rectangular. Press Enter or ⌘+⇧+A shortcut to select and delete them.
iPhone: Similar to Photos app. Select one photo and swipe to other photos.