In the era of high-tech communications, we do most of our daily tasks on the Internet. It is a convenient and quick way to do so many things. We shop, book hotels and flights, take online-courses, use electronic banking, hold webinars, and so on. In most cases, we use our name, email address and credit card data. Yet we know that this information is vulnerable and may be illegally used online by third parties. Thus, the question in this context is whether it is possible to use the Internet and still stay secure. In this article, we are going to explain how a VPN can help with internet security.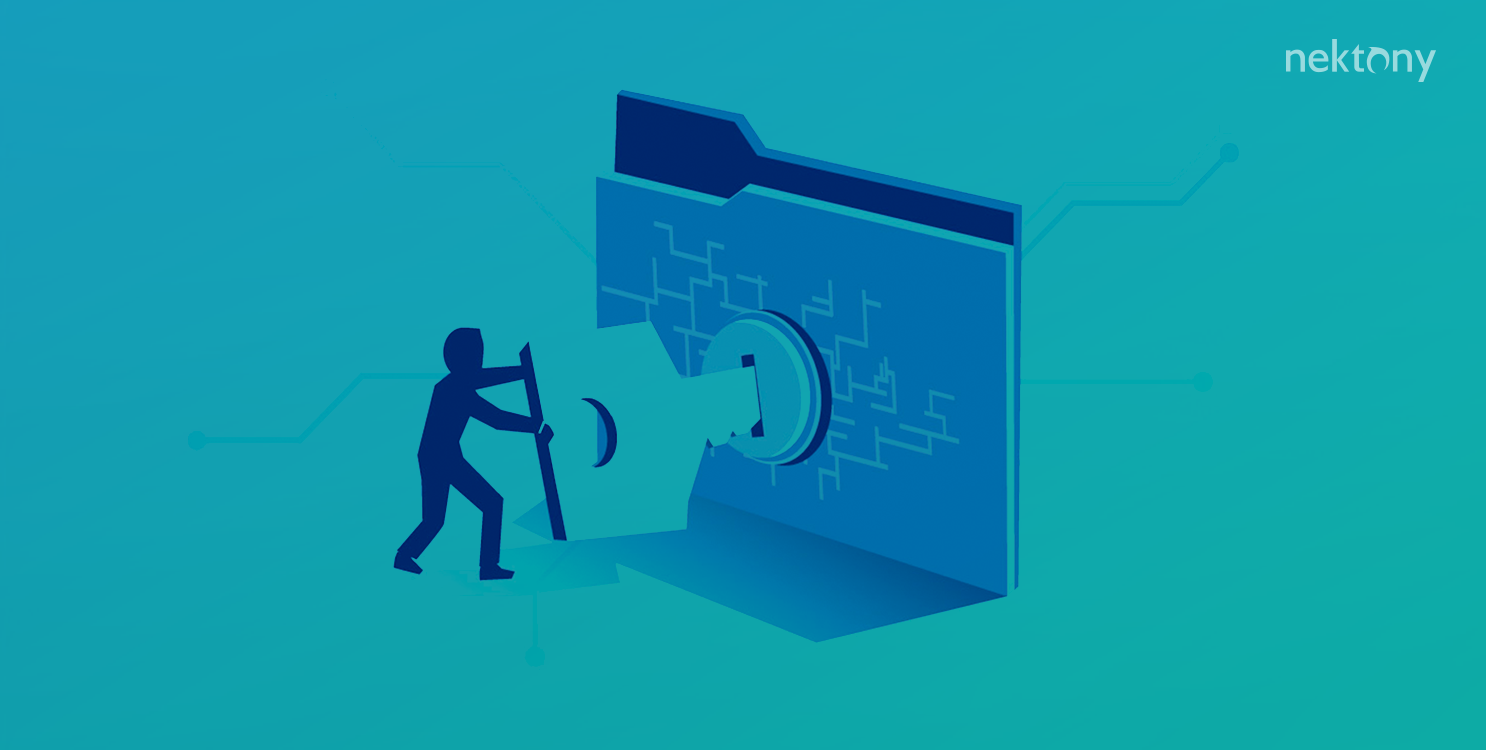 1. What Is VPN?
A virtual private network (VPN) is a protected connection between your computer and web resources through a VPN tunnel. Once connected to VPN servers, users benefit from a secure protocol, encryption, and the servers' locations. Let's have a look at each of these features to understand their importance in your online security.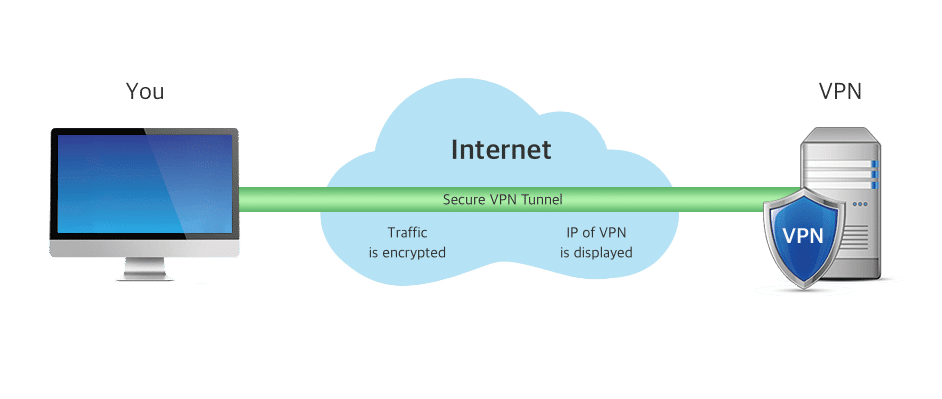 Secure Protocol
PPTP, IKEv2, OpenVPN and others are the types of secure protocols that VPN services use for their stable work. These protocols create a secure tunnel, through which you can transmit any data from your device to the Internet using the VPN server. For instance, imagine that you are using public WiFi in a foreign airport to buy extra luggage. A hacker can join the same open and free network to steal your credit card data. But, if you are using a VPN client on your device, it creates a shield from anybody else by sending your data through the protected VPN tunnel.
VPN Encryption
Encryption of electronic data by VPN services provides the confidence that no one may obtain the user's data. Even if a hacker attacks your device (which is highly unlikely), the VPN client has already encrypted your data, making it unreadable for third parties. The VPN services use a level of encryption between 128-bit and 256-bit key encryption according to the Advanced Encryption Standard (AES). This means that a hacker needs to guess the cipher, which may include billions of combinations. It seems to impossible.
Server Locations
Good VPN service providers usually offer up to 10 VPN servers. First, this helps to distribute the load on the servers and ensure their stable operation. Different locations are important because the closer you are to the VPN server the higher speed of your connection. Secondly, the more countries included in the server's list of VPN services, the more possibilities exist for users.
The main concern is the location of your IP address. When you launch VPN Client on your device, it connects to the VPN server and sends your request to the Internet via this VPN server address. This trick hides your real location. Most users value it for having access to restricted content or their homeland services (Netflix, BBC iPlayer) from countries where it is forbidden, due to government censorship or marketing policies.
Thanks to all these features, a VPN provides an impressive level of internet security. It may be difficult to imagine how exactly it does this if you are not a computer expert, but you do not have to be. The majority of VPN are user-friendly and don't require additional knowledge. Just try any VPN app to gain experience. By the way, lots of VPN services provide a free trial.
---
2. How to Use a VPN?
Frankly, all VPNs operate in the same way to meet the basic needs of users. They vary in design, type of protocols and encryption, number of servers, extra features and price. So, to understand the operation process and see how easy it is, let's try the VPN Client application for a Mac.
This VPN for Mac can be easily downloaded from the App Store for free. It takes up 18.6 MB and is suitable for OS X 10.11 or later. The installation process takes less than a minute.
It has a simple interface: the main window looks like an interactive world map with a menu at the top bar and a list of servers on the left. You can click on the dot on the map in a certain country, or choose a server from the list, and click on Connect. Additionally, there is a percentage of server utilization next to the each of the servers, which helps you to make a better choice. The next moment you will see that your real IP address has changed to the virtual IP of the VPN server.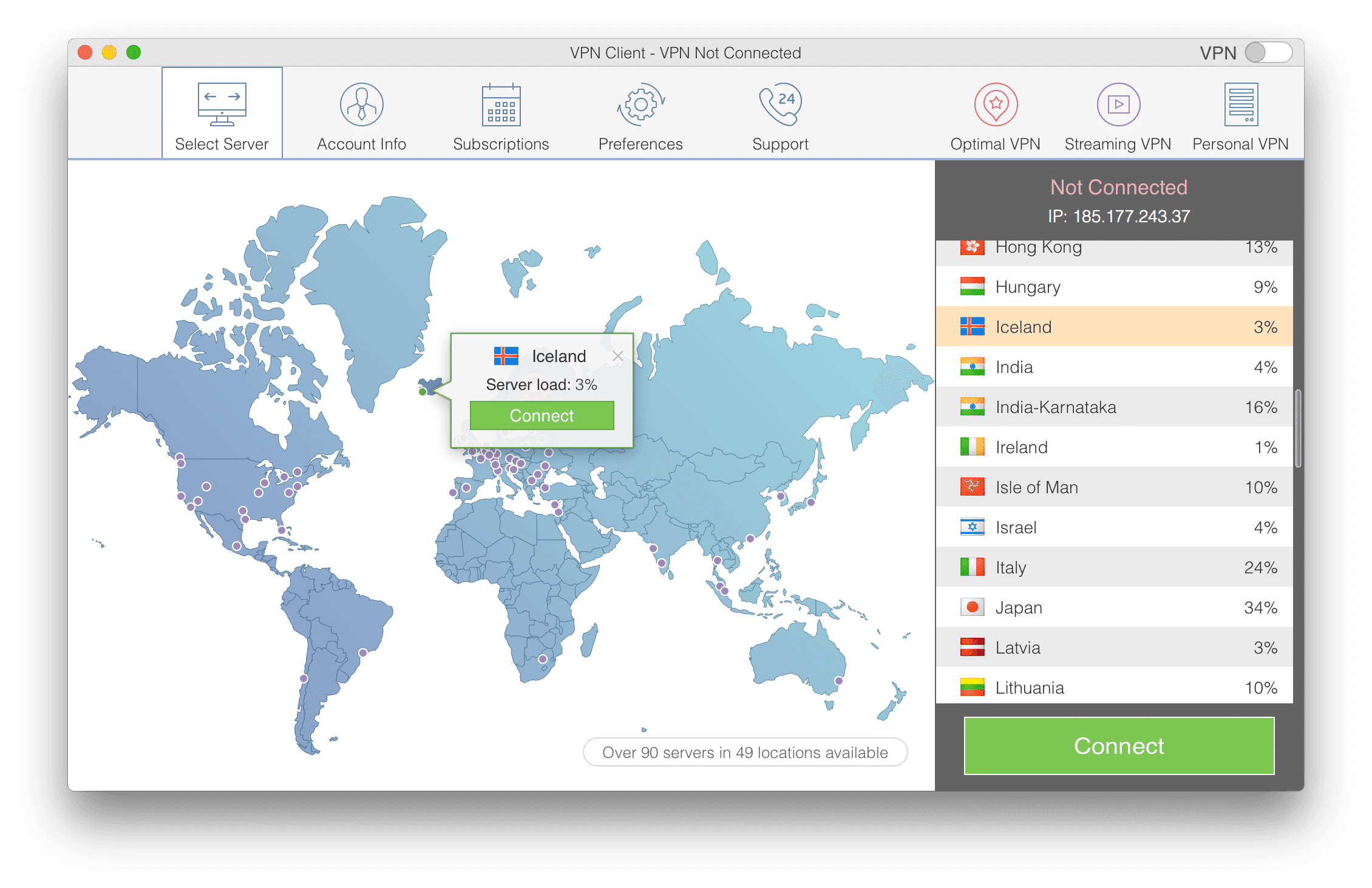 Now your connection is protected. You can freely use your secure internet browser, enable online services, and proceed with all your Internet activity without hesitation. A VPN connection assures that all of your transmitted data is encrypted and secure while you are online.
---
Conclusion
A VPN allows you to shield your online activity, both incoming and outgoing data, financial transactions and personal information on the Internet, no matter where you are. It is prudent to have a secure VPN on your devices if you want to keep up-to-date and stay secure while online. There are many VPN services on your network, and yet it can be difficult to find one that will suit you well. A free VPN trial can help in this situation. We recommend trying the VPN Client application for Mac because it is one of the most trusted VPN services. VPN Client provides:
More than 90 servers in 60 locations.
IKEv2, OpenVPN, Wise TCP, Wise UDP protocols.
AES 256-bit key encryption.
Fast VPN speed, stable connection, no logs policy, unlimited bandwidth.
Subscription plan starts from the $3.99 for 7 days to $39.99 for 1 year.
Extra features: Streaming servers, Optimal servers and Personal server.