Even a technology expert may not be aware of the seriousness of protecting our private information while on the internet. But there are clear and simple ways of securing your network. If you do not know how to make your Internet connection secure and how to prevent hacking, this article is for you.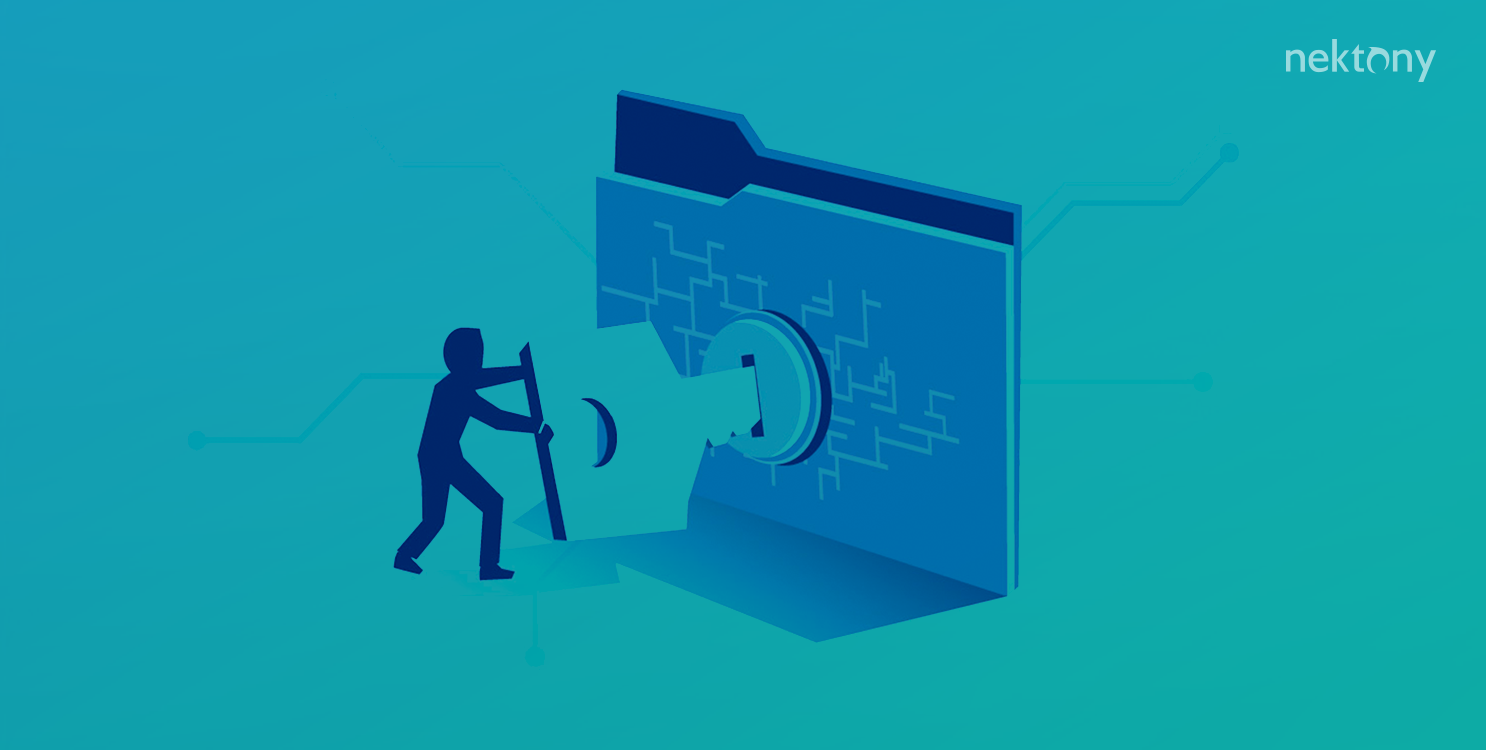 Why is Internet security important?
In the era of high-tech communications, we do most of our daily tasks on the Internet. It is a convenient and quick way to do so many things. We shop, book hotels and flights, take online-courses, use electronic banking, hold webinars, and so on. In most cases, we use our name, email address and credit card data. Yet we know that this information is vulnerable and may be illegally used online by third parties. Thus, the question in this context is whether it is possible to use the Internet and still stay secure. Below, we are going to explain how a VPN can help with internet security and provide some tips for securing your Wi-Fi connection.
Wireless hacking
Each of us uses Wi-Fi networks regularly in public places – cafes, public transport, shops etc. The number of hotspots grows day by day. We all want to stay connected to the internet and have free Wi-Fi. However, according to the statistics, up to 60% of all open networks are prone to cracking and it can take just two seconds. What can happen?
Installation of malicious software on your device, which allows hackers to see all the information on your computer. No one wants hackers to get their hands on our important documents or photos.
Data theft. All your traffic, logins and passwords can be viewed by the hackers.
If you have not been too concerned about public or home network security, please be aware that the results can be alarming: stolen money from online bank accounts, exposure of your private correspondence in emails or messengers, blocked accounts and other serious intrusions.
---
How to secure your Wi-Fi
Always verify the details of the public network by its exact name. For example, if you see "Free Starbucks Wi-Fi," ask the staff members the name of the access point.

Turn off your Bluetooth modules, GPS and Wi-Fi when not in use. Avoid automatic connections to the hotspot. Remember, your smartphone or tablet can on its own connect to a free network in the vicinity. So it's better to disable this option.

Never perform banking transactions via free Wi-Fi. Never. But, if you really need to do this, make sure that the web is protected: there should be a lock icon next to the URL address Also, please note that the URL must begin with «https://» instead of «http://».

Use complex and unique passwords. If you have a wireless network at home or you are "distributing" Wi-Fi from your smartphone, choose a strong password to prevent Internet theft. A reliable password must contain at least eight characters, include uppercase and lowercase letters, numbers and special symbols (underscore, dollar or percentage). Moreover, it is recommended to disable the saving of passwords in browsers. Do not enter your username and password in public places where there is video surveillance. Do not use the same password for different accounts, and periodically change your passwords.

Use a two-tier authentication. When you sign in to your accounts, in addition to the standard combination of password and login, enable the option to enter the PIN-code, which usually comes to you by SMS to your mobile phone. This will stop hackers from accessing your account, even if they know your password.

Use a VPN-connection. This is the most secure means to private internet access. It protects you from hacking by wireless encryption of all the information about your online activity. This means that by entering any data for VPN, you protect it from agents who are able to intercept personal information. VPN also hides your IP-address, which makes it complicated to find your location. In addition, VPN helps you obtain access to any website which is blocked in your own country. You can access these networks with the help of network security software such as VPN Client, which has a 7-day Free trial.
Set up the router security
Your router also is an important line of defense against hackers. However, many of the top Wi-Fi routers are easy to hack, so you should set up it accurately.
Disable a possibility to access the router's settings via Wi-Fi and restrict access only through a wired internet. Thus, any changes cannot be made without a physical access.
Hide your network from the public list. Include in your router settings, access MAC-address devices and add in each of your devices manually.
---
Using a VPN for Internet security
A virtual private network (VPN) is a protected connection between your computer and web resources through a VPN tunnel. Once connected to VPN servers, users benefit from a secure protocol, encryption, and the servers' locations. Let's have a look at each of these features to understand their importance in your online security.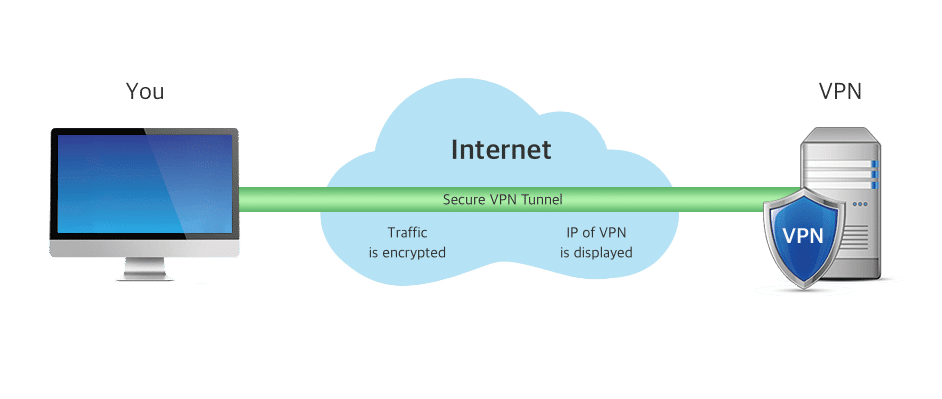 Secure Protocol
PPTP, IKEv2, OpenVPN and others are the types of secure protocols that VPN services use for their stable work. These protocols create a secure tunnel, through which you can transmit any data from your device to the Internet using the VPN server. For instance, imagine that you are using public WiFi in a foreign airport to buy extra luggage. A hacker can join the same open and free network to steal your credit card data. But, if you are using a VPN client on your device, it creates a shield from anybody else by sending your data through the protected VPN tunnel.
VPN Encryption
Encryption of electronic data by VPN services provides the confidence that no one may obtain the user's data. Even if a hacker attacks your device (which is highly unlikely), the VPN client has already encrypted your data, making it unreadable for third parties. The VPN services use a level of encryption between 128-bit and 256-bit key encryption according to the Advanced Encryption Standard (AES). This means that a hacker needs to guess the cipher, which may include billions of combinations. It seems to impossible.
Server Locations
Good VPN service providers usually offer up to 10 VPN servers. First, this helps to distribute the load on the servers and ensure their stable operation. Different locations are important because the closer you are to the VPN server the higher speed of your connection. Secondly, the more countries included in the server's list of VPN services, the more possibilities exist for users.
The main concern is the location of your IP address. When you launch VPN Client on your device, it connects to the VPN server and sends your request to the Internet via this VPN server address. This trick hides your real location. Most users value it for having access to restricted content or their homeland services (Netflix, BBC iPlayer) from countries where it is forbidden, due to government censorship or marketing policies.
Thanks to all these features, a VPN provides an impressive level of internet security. It may be difficult to imagine how exactly it does this if you are not a computer expert, but you do not have to be. The majority of VPN are user-friendly and don't require additional knowledge. Just try any VPN app to gain experience. By the way, lots of VPN services provide a free trial.
---
How to use a VPN to secure your online data?
Frankly, all VPNs operate in the same way to meet the basic needs of users. They vary in design, type of protocols and encryption, number of servers, extra features and price. So, to understand the operation process and see how easy it is, let's try the VPN Client application for a Mac.
This VPN for Mac can be easily downloaded from the App Store for free. It takes up 18.6 MB and is suitable for OS X 10.11 or later. The installation process takes less than a minute.
It has a simple interface: the main window looks like an interactive world map with a menu at the top bar and a list of servers on the left. You can click on the dot on the map in a certain country, or choose a server from the list, and click on Connect. Additionally, there is a percentage of server utilization next to the each of the servers, which helps you to make a better choice. The next moment you will see that your real IP address has changed to the virtual IP of the VPN server.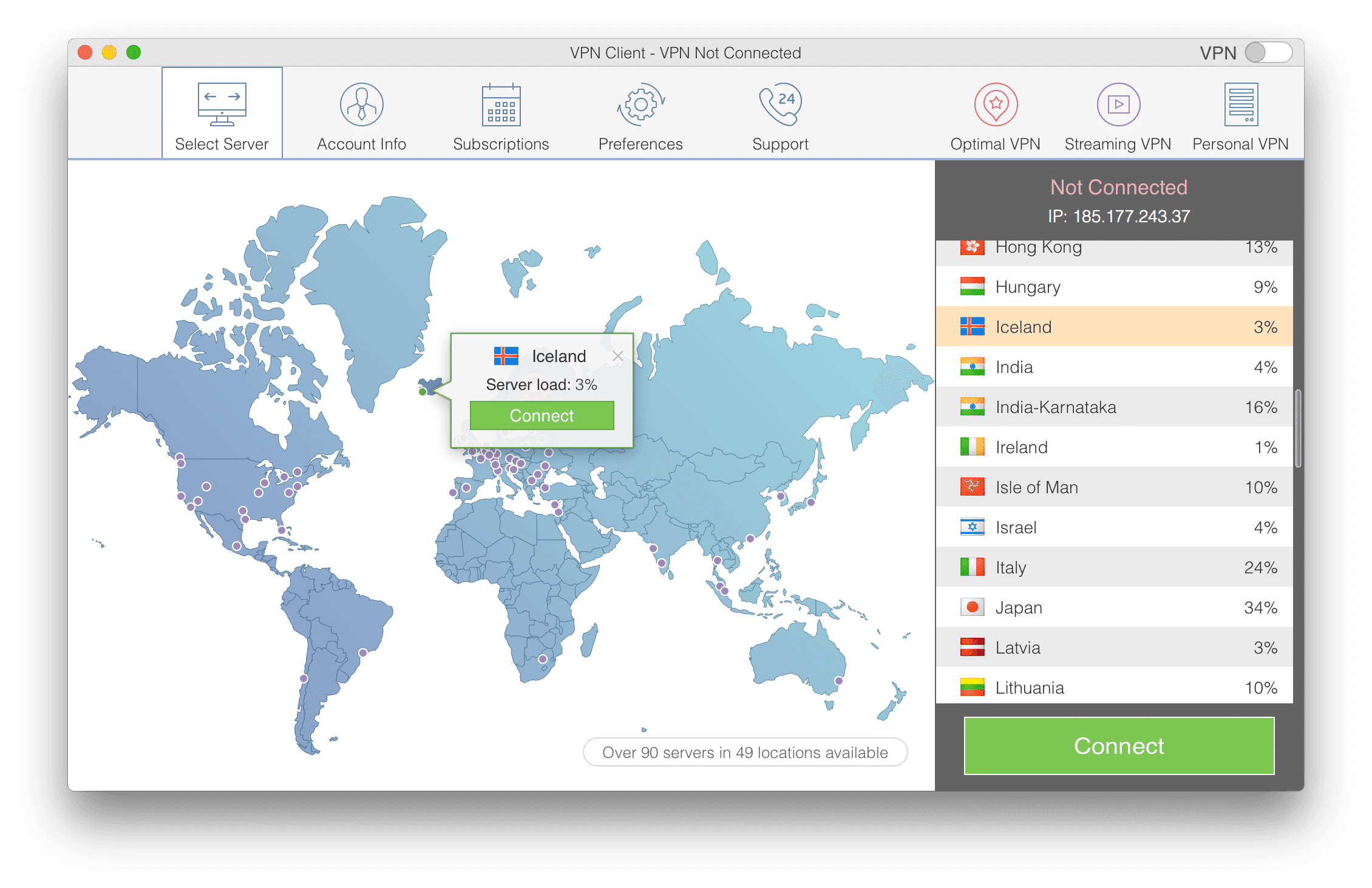 Now your connection is protected. You can freely use your secure internet browser, enable online services, and proceed with all your Internet activity without hesitation. A VPN connection assures that all of your transmitted data is encrypted and secure while you are online.
A VPN allows you to shield your online activity, both incoming and outgoing data, financial transactions and personal information on the Internet, no matter where you are. It is prudent to have a secure VPN on your devices if you want to keep up-to-date and stay secure while online. There are many VPN services on your network, and yet it can be difficult to find one that will suit you well. A free VPN trial can help in this situation. We recommend trying the VPN Client application for Mac because it is one of the most trusted VPN services.
VPN Client provides:
More than 90 servers in 60 locations.
IKEv2, OpenVPN, Wise TCP, Wise UDP protocols.
AES 256-bit key encryption.
Fast VPN speed, stable connection, no logs policy, unlimited bandwidth.
Subscription plan starts from the $3.99 for 7 days to $39.99 for 1 year.
Extra features: Streaming servers, Optimal servers and Personal server.
---
Conclusion
There is no a universal method of securing your Wi-Fi. Using the Wi-Fi encryption and regular updates of OS installation programs reduces the risk of data theft. Currently, VPN services are the best at handling this task.