Today VPN is more of an indispensable choice to secure your online privacy than an optional tool. Most Internet users do online shopping or deal with important correspondence so that protecting sensitive data with a VPN tunnel is highly recommended.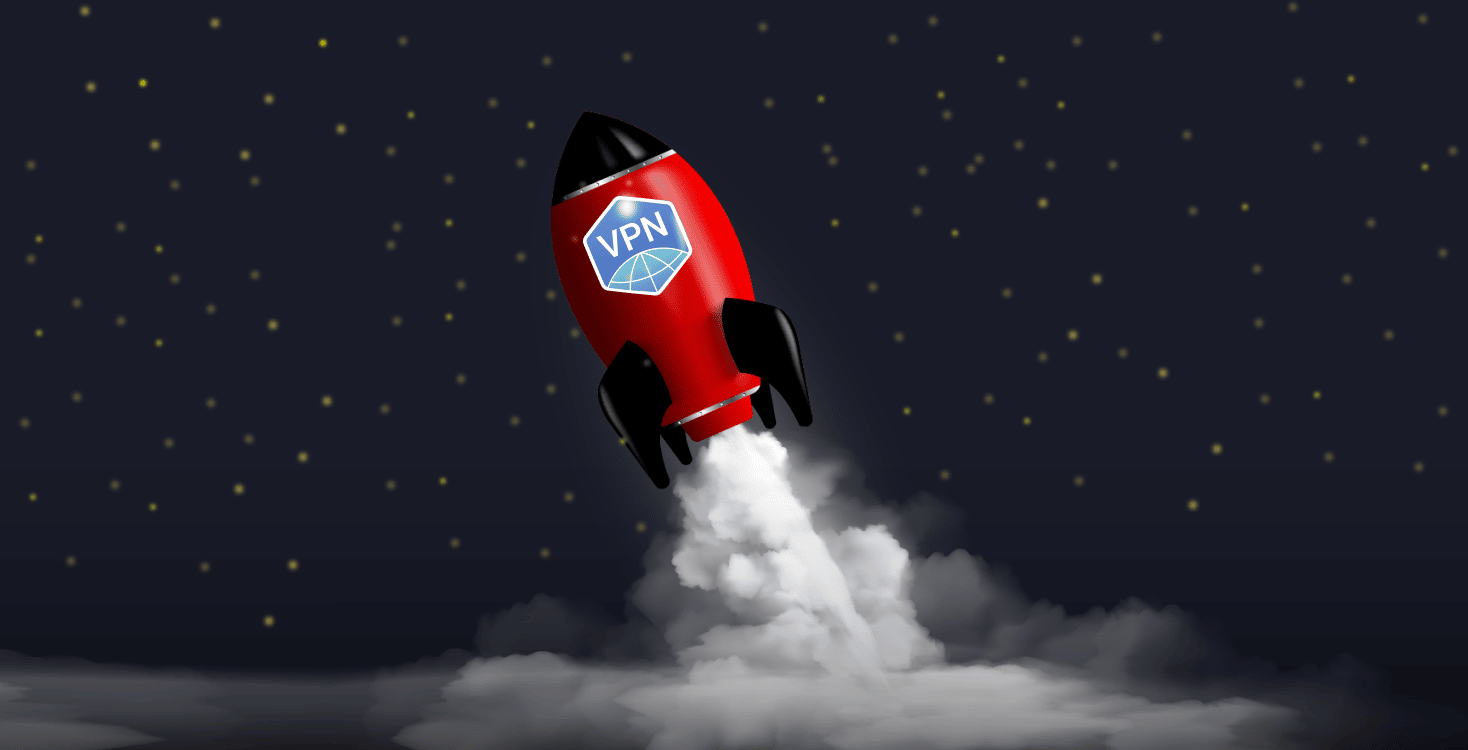 Also, users need VPN to access blocked sites or to operate geo-restricted programs. It's like a mediator. For example, you are in the USA but connect through the VPN server located in Germany so that the website sees another IP address and thinks that you are in Germany. As a result, by changing IP address you can access any geo-restricted site.
When choosing the right VPN, you should pay attention to the speed of VPN as well as its encryption strength and connection reliability. While VPN service does tend to slow down your Internet connection speed, everyone wants to find the fastest VPN. In this article, we will tell you how to make the Internet faster when using a virtual private network and what is the fastest VPN service.
Why does the VPN speed decrease?
It often happens that users complain about the VPN service and its slow speed. The Internet starts to work slowly and websites are taking too long to load. This may happen due to the following reasons:
Issues with the connection
Distance of the VPN server
Presence of an antivirus and a firewall
Encryption level
Not the latest updated version of the VPN app
Slow VPN subscription plan
Please note that with VPN, your Internet connection will always be slower. The reason is that the distance between your computer and the site increases since all requests go through VPN servers located in other countries, as seen in the picture below:
In short, the request first goes to the VPN server and then to the server of the website. When you don't use VPN, your request goes directly to the website.
Whatever VPN server you choose, the speed will always be slower. But the question is, how much slower? Free VPN tools are weak and overloaded just so that you understand that using good VPN servers in different countries is expensive and free apps are not interested in that. Fortunately, there are good VPN services, but fast VPN servers should usually be paid for.
How to Make VPN Faster
Test VPN servers.
If you need a VPN with high speed, we recommend that you test VPN servers. The speed depends on the server location. The further the VPN server from your geolocation, the worse the connection is, as your data has to go a long way. Since it's pretty easy to switch between servers, you can try various combinations and get some VPN service speed comparison results.
Turn off antivirus programs.
Also, as we have mentioned before, the antivirus program or a firewall can have an influence on your connection, even with the fastest VPN. These programs scan your data packets and provide you with a secure network. In fact, repeated checks affect VPN performance. So try to turn off your malware protection app when using a VPN.
Choose a premium VPN plan.
You already know the difference between free and paid VPN solutions. It is clear that most VPN providers offer premium servers with premium plans. So, if speed and reliability are important to you, choose the paid one. Remember, most of the good VPN providers always offer free trials or at least money-back guarantees. You don't have to risk anything and can try the tool that best fits your current requirements. Also note, the longer the subscription plan you choose, the higher the discount you get. For example, the VPN Client app has 5 subscription plans for periods ranging from one week to three years. If you purchase the Professional plan for one year, you get the best value and save up to 81%. By the way, VPN Client also has a free trial for seven days.
Get a personal VPN server.
And finally, the best choice for a fast, secure VPN is to have a personal VPN server. A personal VPN server means that only you will use the server, and no other Internet traffic will pass through it. You will have one static IP address for the location you choose. A personal server will provide the fastest VPN for gaming, the most secure protection of your sensitive data, and the most reliable connection without any interruption. Personal VPN servers cost more than regular VPN services, but they are worth the extra.
---
That's probably all we wanted to tell you about having a fast speed when using the VPN. If you still have questions, don't hesitate to leave them in the comments below.