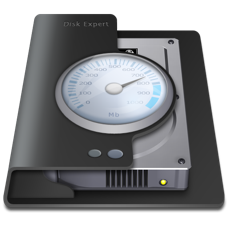 Disk Expert
The Most Advanced Disk Space Analyzer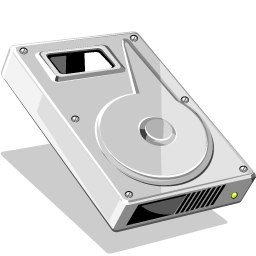 Disk Expert is a powerful disk space scanning, reporting and processing utility for Mac OS X. It scans any hard drives and even hidden system files.
Disk Expert scans your Hard Drive and visually displays the disk space usage as sunburst diagram, discovers the bulkiest content and generates the list of biggest files and folders found in a folder.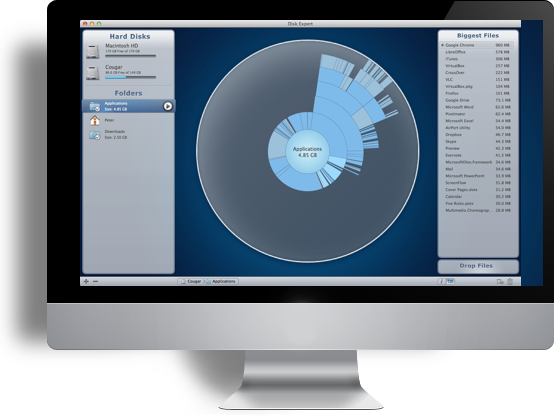 User friendly interface
Scans internal and external drives
High scanning speed
Display results during the scanning process
Clear visual report on disk usage
Report on biggest files
Selective scanning
List of biggest files
Display of hidden files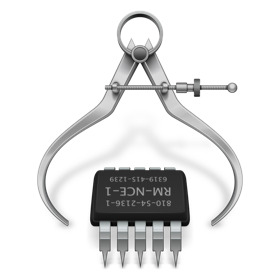 Easy view of free disk space on your drive
Using Disk Expert to look through your files and folders, you will get information on how much space they take up. The scanning process takes about a few minutes, depending on your disk size. Animated navigation through folders helps you visually access the disk space usage.
Find Files and Folders That Take Up Space
The list of the 25 biggest files automatically generated for every folder will help you to evaluate which documents you need or want to keep, which files you no longer need at all, and which files you need to keep but don't open frequently.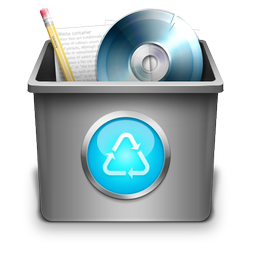 Get Rid of Stuff You Don't Need
The process of choosing files to remove from your hard drive is not a problem with Disk Expert. Disk Expert displays the latest date of the file usage. Files are highlighted with colors, depending on when they were last opened, this will help you to quickly identify those files that you rarely use.
Maintain Your HD Clean and Organized
You do not need to run a general cleaning on your Mac every time you need to install a new application or download your vacation photos to keep your drive in a good shape. Disk Expert allows you scan custom folders, also you can mark favorite folders that need frequent scan.