Our story
Nektony started in 2011. From the beginning, we do our best to provide essential cleanup tools and Visio files viewers for macOS, iOS and iPadOS. We owe a huge thanks to all our users and theirfeedback about how the apps helped you in optimizing Apple devices.

We are experts in all the questions related to cleaning a Mac and making it work fast. You can always contact our support team and get help with how to optimize your Mac using our utilities.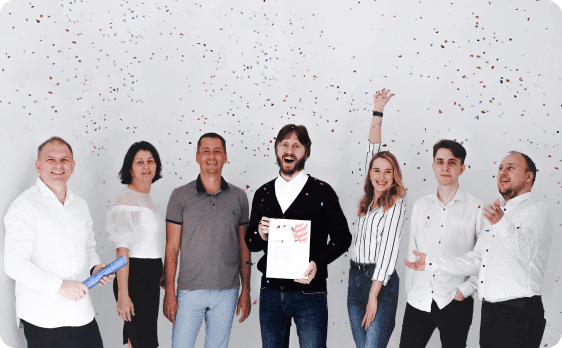 Red Dot Winner 2023
App Cleaner & Uninstaller has won the prestigious Red Dot Award 2023 in the Design & Communication category. The international jury recognized our app amidst a sea of competitors from all over the world.
October 2023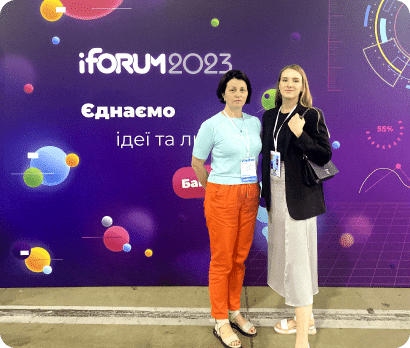 iForum
iForum is an IT conference, where experts gather to share their insights and experiences
in technology, innovation, and digital transformation. Nektony's team had the opportunity to visit iForum and learn from the best speakers and exhibitors in the industry.
We are doing our best to grow and learn world technology trends and apply them in our products.
July 2023
2023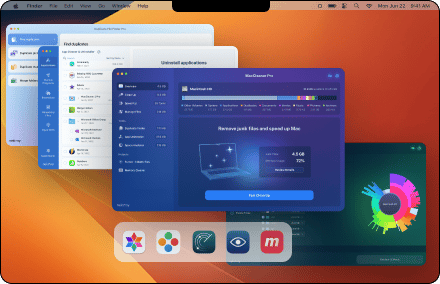 Major Update
All Mac cleaning applications from Nektony got major updates, providing new design interfaces and features the users were asking for.
Support of new macOS, users' wishes and reviews, UX solutions, UI design trends, and improving the applications' scanning speeds – Nektony's team took all this into account in the update. We always work hard to improve our applications and help our users easily and quickly clean up and speed up their Mac computers.
Sep 2022
2022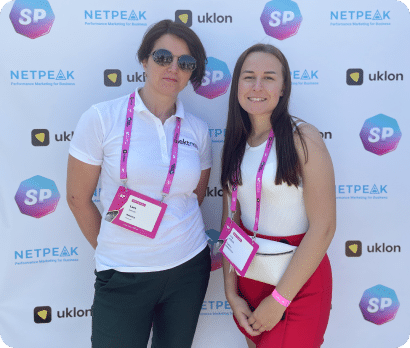 8P Conference
Every year Nektony visits the annual marketing conference "8P". July 2021 is not an exception because innovation and efficiency are impossible without regular learning and development. Nektony's team visits professional conferences and looks for new ideas to improve our applications and provide great customer support.
July 2021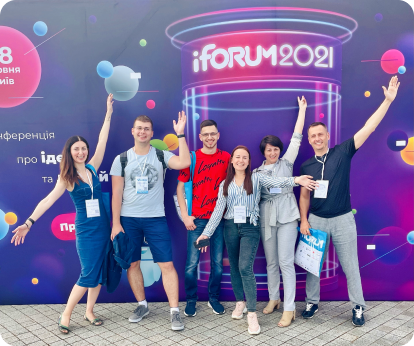 iForum
Nektony's team visited iForum – the biggest IT conference in Europe in the last two years.
Data protection, world trends on the Internet, the future of technology, and more – all these themes were discussed on iForum.
June 2021
2021
M1 Support
All of Nektony's applications were released with native Apple Silicon support. We added a universal binary to make our applications support both M1 chips and Intel-based Mac computers. Timely updates and smooth work are what characterizes our applications.
December 2020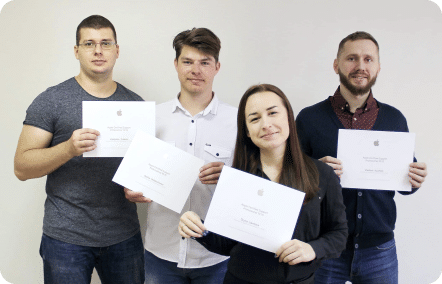 Apple Certification
Nektony's specialists earned macOS Support Essentials 10.15 certificate from Apple. Today in each key department in the company, we have Apple Certified Support Professionals (ACSP). Every application, every how-to guide, and any other materials you find on our website are created by professionals and checked by experts in macOS.
October 2020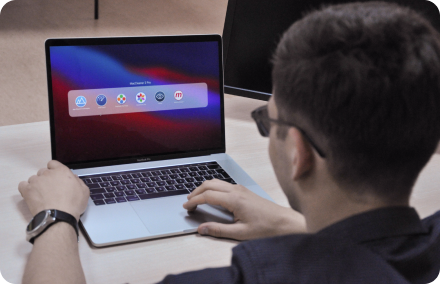 Big Update
Most of our apps received major updates, bringing the users a better experience and laying the foundation for a new story of Nektony's apps.
We regularly update our apps and add new useful features according to our users' wishes. Our professional team carefully checks how correctly each app works on a new macOS version.
In short, we do all our best to help our users to take care of their Macs and enjoy the system's smooth work for as long as possible.
May 2020
2020
10 Millions installations
We exceed 10 mln installations across the world.
Our professional team has 10+ years of experience helping the users to clean up and speed up their Mac computers. Our knowledge of macOS systems and expertise in developing disk clean-up utilities allows us to offer you the best solution for Mac disk and its performance optimizing.
December 2019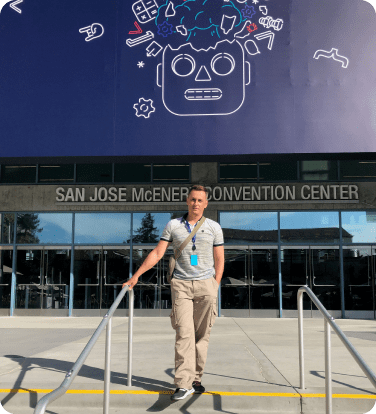 WWDC
Nektony's team visited Apple's biggest event, the Worldwide Developers Conference (WWDC). Thus, we were one of the first people to know about Apple's software updates and changes presented by Apple's CEO Tim Cook.
Our experts regularly visit various conferences for developers for new knowledge and to improve their skills. So we can create the best applications to keep our Macs clean and fast.
June 2019
2019
Distribution right on our website
We started the distribution of most of our apps right on our website. That allows us to provide wider purchasing solutions for the users, wider cleanup options built into apps and the possibility to promptly update the apps and ensure proper work of them.
October 2018
Top best apps
Nektony's apps were included in Top 10 best cleanup app for Mac according to the most popular resources.
August 2018
5 Millions installations
We exceed 5 mln installations across the world.
June 2018
Advanced Duplicate File Finder
We released a new advanced version of Duplicate File Finder with rich features.
Today, Duplicate File FInder is one of the most powerful duplicate cleaners for a Mac, providing unique features that any other app does not have. The app allows you to remove duplicate files of any extension, clear similar photos and even merge similar folders and organize all your files.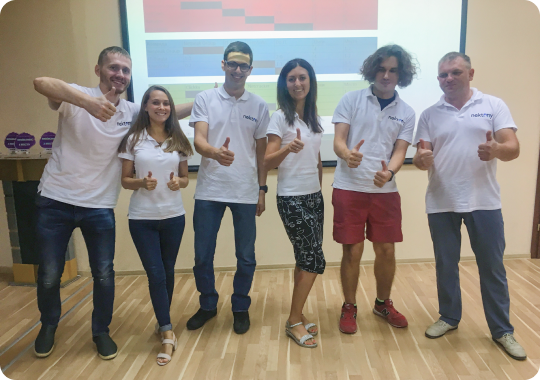 February 2018
2018
VPN Client
Nektony launches VPN Client for Mac, which allows the users to stay safe and private on the Internet.
The idea of creating a VPN Client app came to us as we highly respect the privacy of our users. Our main priority is the trusted relationships with you. Our privacy policies for cleanup utilities and for VPN Client are open for everyone who wants to make sure of his/her privacy safety before downloading our apps.
September 2017
2017
We are growing
Our team increased and we moved to a new larger and cozier office
November 2016
VSDX Annotator
VSDX Annotator was released, bringing more possibilities to work on a multi-platform environment.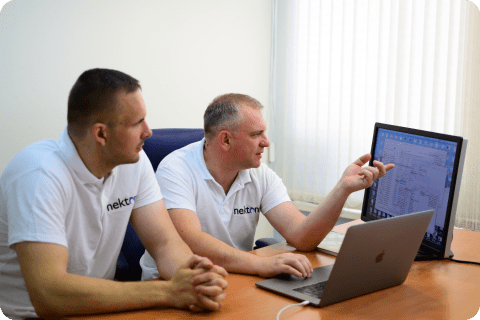 April 2016
2016
Duplicate File Finder
Duplicate File Finder was released, allowing the Mac users to remove all unwanted duplicate items from the disk.
November 2015
App Cleaner & Uninstaller
The App Cleaner & Uninstaller software was released, allowing the Mac users to completely uninstall applications.
We were one of the first companies to develop a tool that allows users to remove all the leftovers of deleted apps. The app now supports 1500+ third-party apps for complete and safe removal and we regularly update this database leaving no chance for a single unwanted file to remain on your Mac.
July 2015
2015
Visio Viewer
We announced a new Visio Viewer in our VSD files viewers product line
March 2014
2014
Memory Cleaner
Memory Cleaner was released, bringing the option to clear RAM memory on Mac and boost its performance.
August 2013
Funter
Funter was released, allowing the users to easily switch hidden files visibility on Mac.
January 2013
2013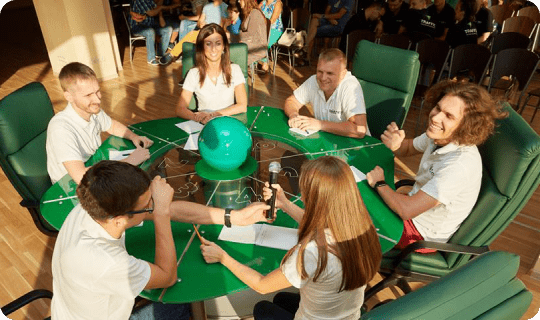 New App
A new app was released, helping the Mac users to clear the cache on Mac with one click.
We can proudly say that Nektony is one of the first software development companies that created a tool to get rid of all unwanted junk files on a Mac.
September 2012
Visio Viewer for iOS and Android
We started developing the new direction of software tools – Visio viewers for iOS and Android platforms.
May 2012
Starting work on cleanup utilities
We started working on a series of Mac cleanup utilities.
We are great at understanding the file system of macOS. From our beginning, we have been doing our best to help the Mac users to clean up their devices from all unwanted leftovers and service files that not every user even knows about.
February 2012
2012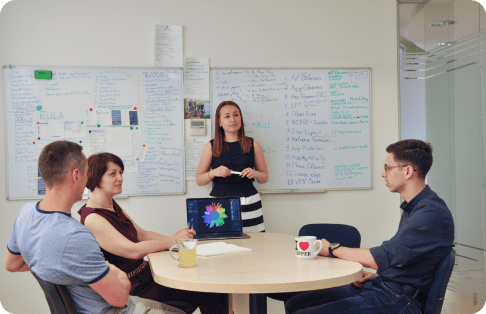 Disk Inspector in the App Store
The first app of the company – Disk Inspector was released in the App Store.
October 2011
Foundation
The Nektony company was founded
February 2011
2011